The Best Halloween Events in Astoria
By Sonia Mylonas Posted: October 12, 2023
October 31st is fast approaching, and while Tuesday nights typically lack the eerie allure of Halloween, Astoria promises an unforgettable experience. Our neighborhood offers thrilling October activities, from horror film screenings to pumpkin carving, themed food, and cocktails. So, when you need to know what's going on for Halloween, who ya gonna call? Give Me Astoria! We bring you the best of Astoria's top Halloween events for 2023.
*Please note that event times and details are subject to change. We recommend confirming with the event venue for the most up-to-date information.
---
Ovelia's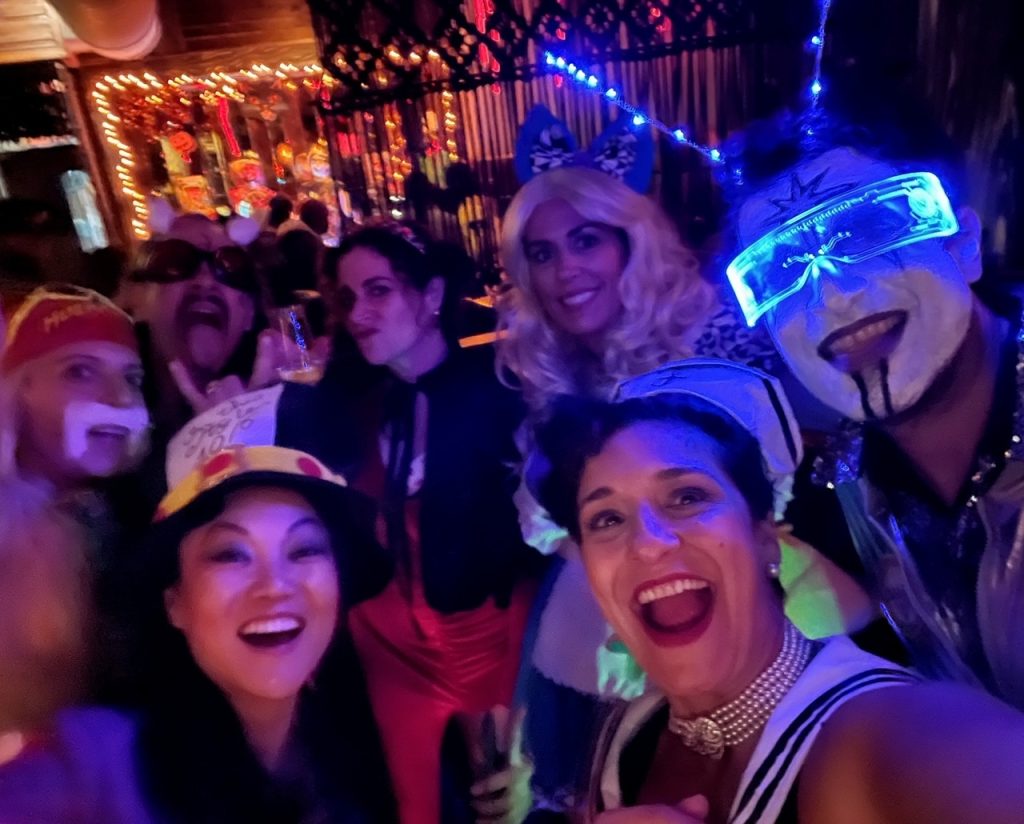 They are kicking off the "Annual Hallow's Eve Ball" on Saturday Oct 28th at 10pm with the great DJ MISBEHAVIOUR spinning the classics all night.
Where: 34-01 30th Ave / P: (718) 721-7217
---
Tikkun  BBQ on 31st Ave Open Street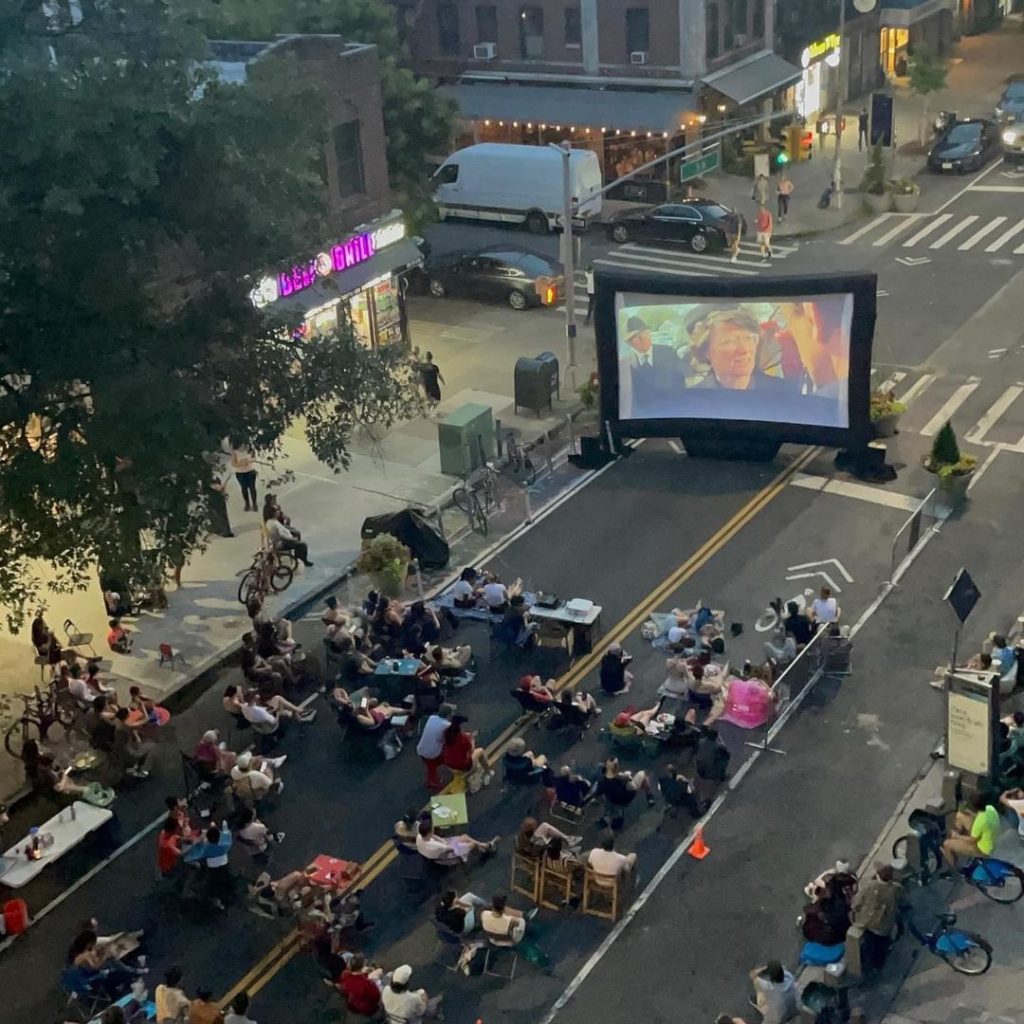 Tikkun BBQ is hosting a community cookout movie night on 31st Ave Open Street on Sat Oct 21st, from 6 PM to 10 PM. Enjoy free hot dogs and movie screenings of 'Hocus Pocus' at 6 PM and a second film at 8 PM. It's completely free!
Where: 31st Ave from 33rd to 35th
---
Bohemian Beer Garden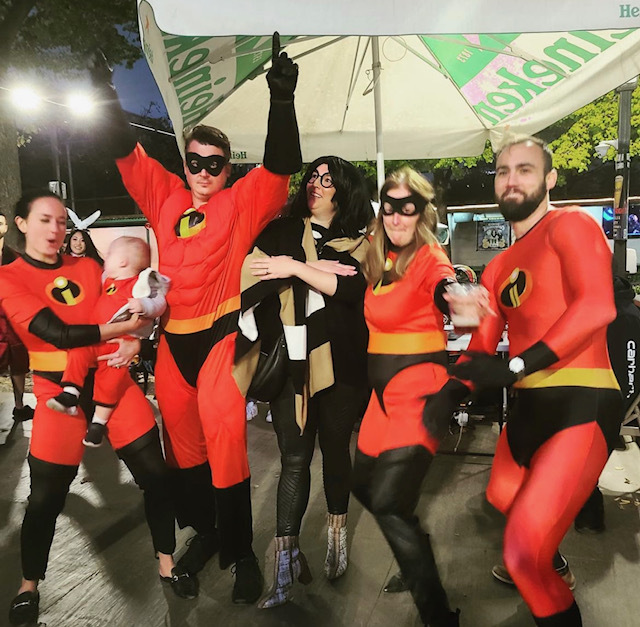 At Bohemian Beer Garden, they have something for all ages.
For the family: Starting off with Halloween Family Party on Saturday, Oct 28th, and Sunday, Oct 29th, starting at 12 PM. This includes family-friendly fun, pumpkin picking, and a costume contest.
After the sun sets: As night falls, embrace the spookier side of the season with 'Haunted Hall After Dark' event on October 28th from 9 PM to 3 AM. Enjoy cocktails, costumes, and guest DJs.
Where: 29-19 24th Ave / P: 718-274-4925
---
Meow: Come Celebrate Meowleen with Catbaret!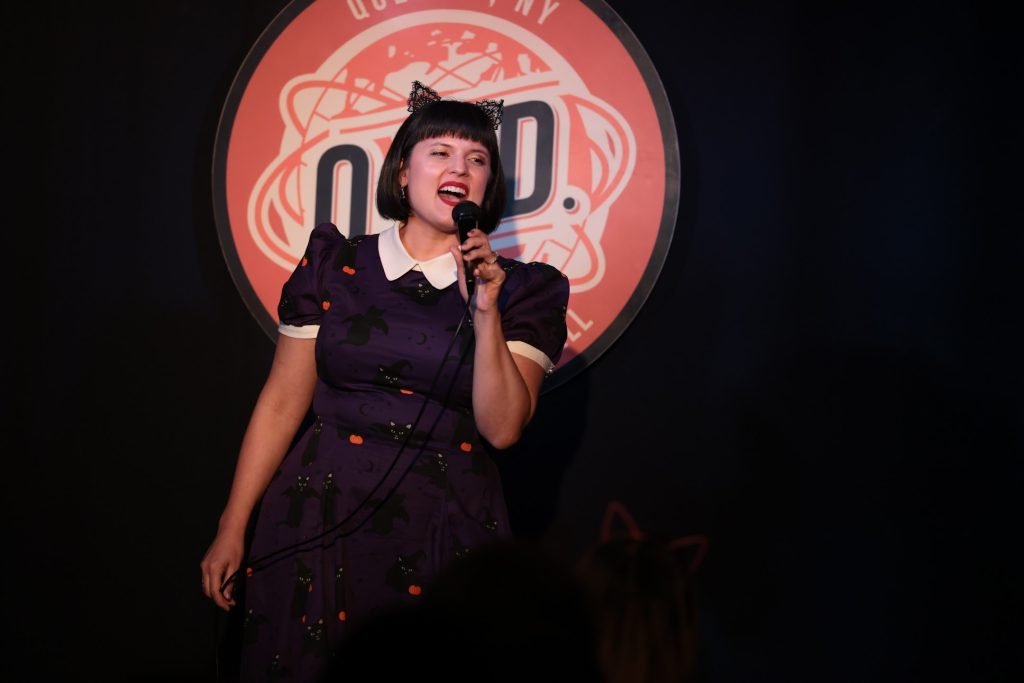 An evening filled with cat-themed comedy, music, and purr-lesque, topped off with an Audience Costume Contest featuring exciting prizes. Don your most cat-tastic costume for a chance to win! Plus, enjoy FREE cat ears for everyone!
When: Thurs, Oct 26th at 9pm / Tickets $20 https://qedastoria.com/products/catbaret-meowloween
Where: QED Astoria 27-16 23rd Ave P: (347) 451-3873
---
Krave It Pizza & Sandwich Joint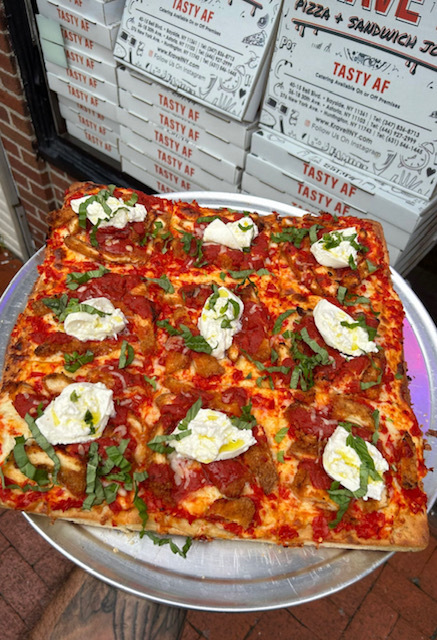 Krave It is introducing a special Halloween-themed pizza for a limited time – the 'Angry Nonna.' This unique creation features Calabrian chili spread, Nonna's chicken cutlet, homemade creamy burrata, olive oil, and fresh basil. Enjoy a slice for $6 or relish the whole pie for $40."
Where: 36-18 30th Ave / P: (646) 927-2999
---
Sala Astoria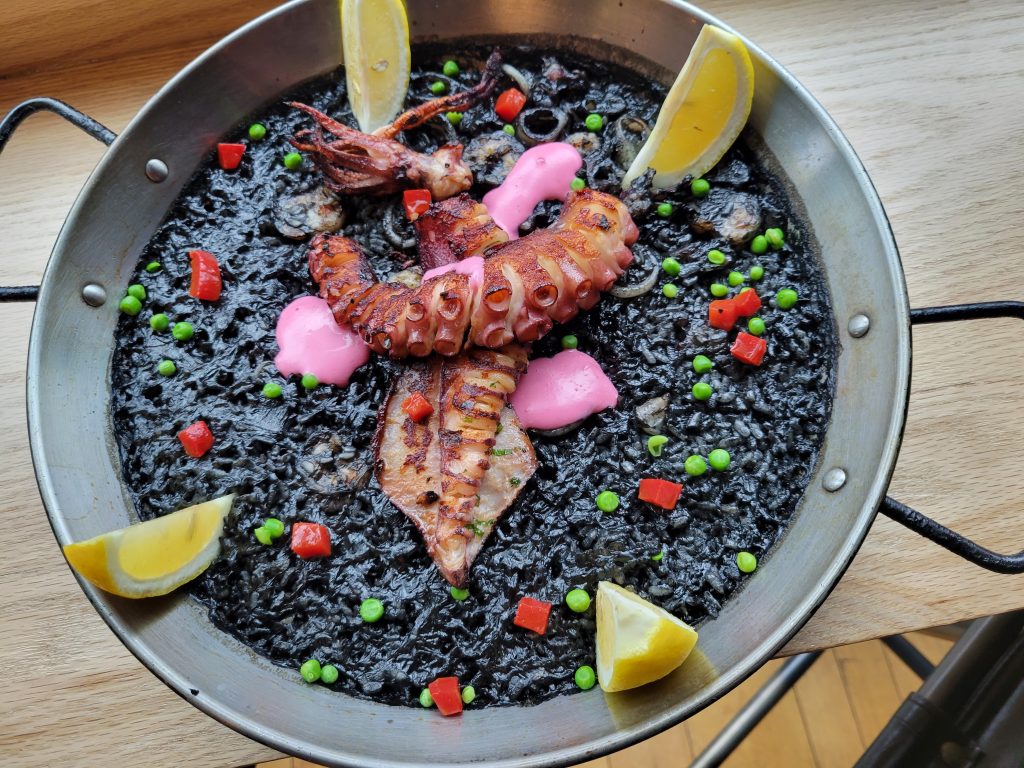 Have you ever experienced a flamenco night during Halloween? It's sure to be an exciting evening! Sala is kicking off the festivities with the 'Lake Night Swim Cocktail' featuring Hendricks Gin, Empress 1908, Chambord, and fresh lime juice (available all week leading up to Halloween) for $16. Pair this delectable cocktail with the 'Arroz Negro,' priced at $24 per person. It's a black rice squid ink paella with squid and octopus, served alongside a blood-red piquillo aioli. Make sure to wear your best costume and arrive at 7 PM on Tue 31st of Oct, when the flamenco show begins.
Where: 34-39 31st St. / P: (929) 556-3038
---
Socrates Park
It's a bird, it's a plane, no its a… pumpkin! The high-flying Halloween Harvest Festival is back with the 3rd annual "Flight of the Gourds" pumpkin carving contest and compost catapult as well as New York's 2nd largest dog costume contest presented by Chateau le Woof!
Celebrate the autumn season with family-friendly workshops, performances, Queens-based food vendors, and our epic launch of the pumpkins! Don't miss the cutest and spookiest dog costume contest around, hosted by Chateau Le Woof and Friends with Four Paws. It's a Halloween like no other that can only be experienced at Socrates Sculpture Park!
Halloween Harvest Festival, Sat, Oct 28th from 12pm -5pm / Where: 32-01 Vernon Blvd
---
Nino's AQ
Nino's AQ has a special treat for Halloween week and the weekend! You must try their Halloween-themed Apple Cider Spritz cocktail and the Nutella Pizza topped with marshmallows and graham crackers. Don't miss out on this Halloween special.
Where: 35-01 Ditmars Blvd / P: (718) 777-0010
---
Dough Donuts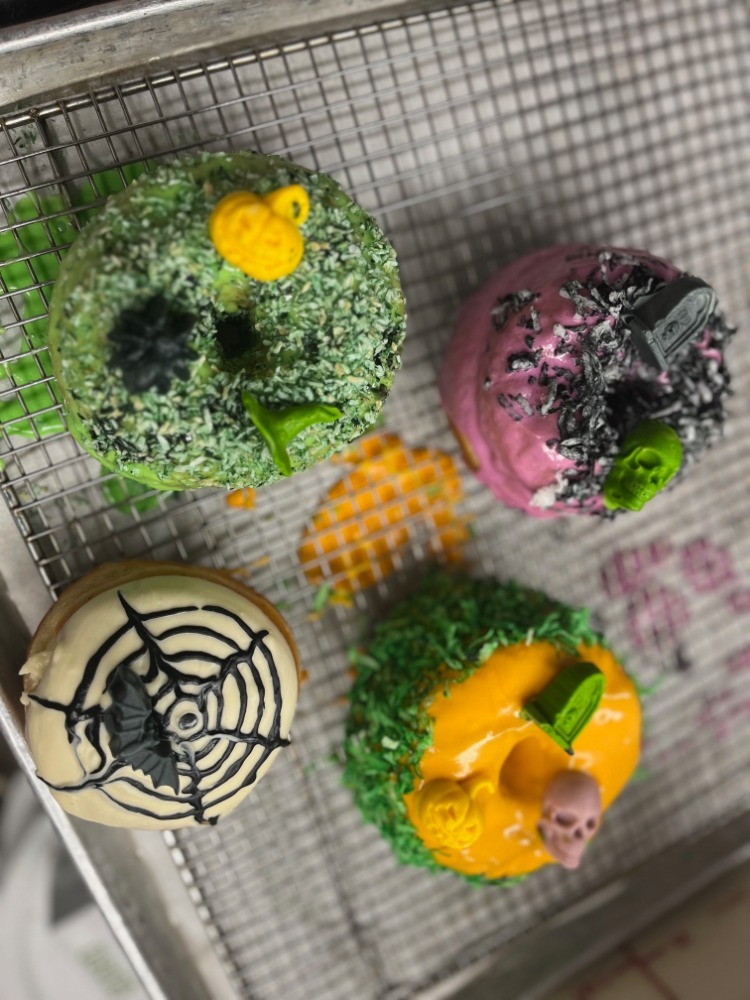 Dough is launching 2 special doughnuts in October:

The Spider Doughnut is a chocolate filled doughnut with white chocolate glaze. Finished with the spider web and a chocolate bat. The Mandarin Skull Doughnut features a orange glazed doughnut with sweet coconut flakes, topped with white chocolate skulls.
Where: 21-70 31st St / P: (718) 540-9170
---
Local Bar Astoria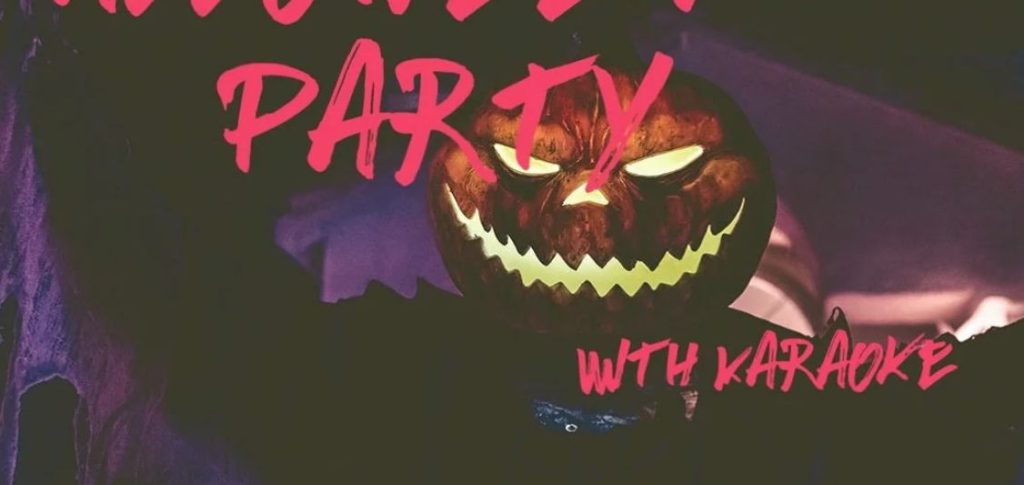 *Local Bar Astoria is hosting a lively event on Friday, October 27th, at 11PM, featuring a costumes and karaoke contest.
*On Saturday, October 28th, at 9 PM, it's all about the '80s with a themed night.
*Then, on Tuesday, October 31st, at 9 PM, you can enjoy a prohibition party with live jazz.
Where: 41-04 31st Ave / P: (917) 832-6797
---
The Infamous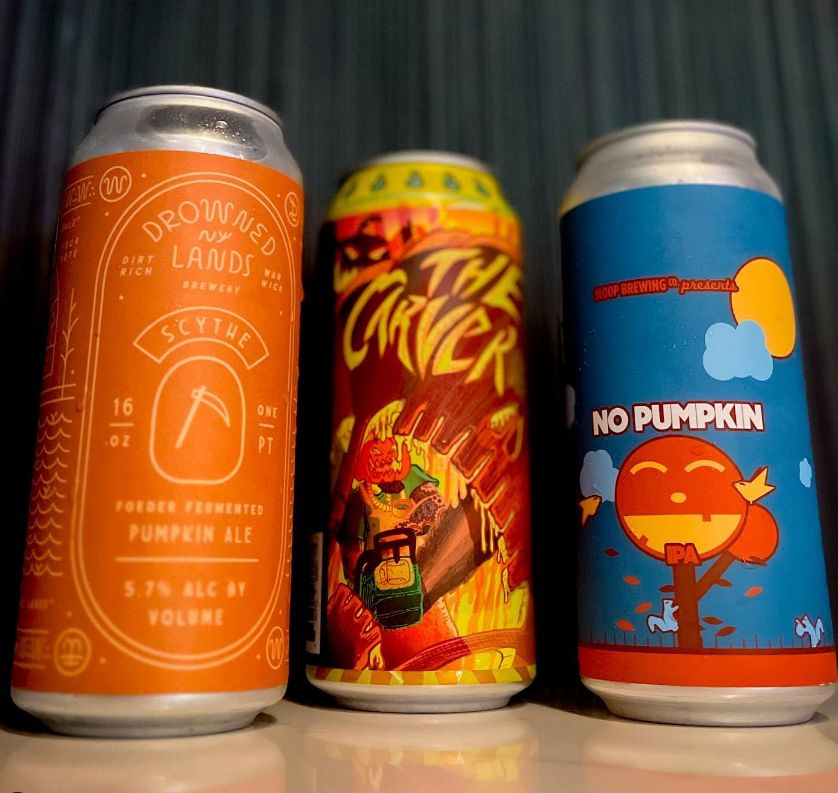 If you're a cocktail enthusiast, then The Infamous is the place to be. They will be offering curated Halloween cocktails, along with deals on premium liquor and season-themed brewed beers. The Halloween Specials begin on October 20th and run through October 31st
Where: 22-01 Jackson Ave / P: (347) 266-7473
---
Astoria Music Collective
Astoria Music Collective is kicking off their official Halloween weekend festivities at The Mad Donkey, located at 32-07 36th Ave. On Friday, October 27th, from 9 PM to midnight, enjoy live music by The Bumper Crop Boys. The festivities continue Saturday, October 28th, starting at 8PM until 1AM for the official Halloween Party featuring a live DJ.
Additionally, on Monday, October 30th, from 6:30PM to 11PM, Astoria Music Collective will host a Halloween-themed open mic at Alewife Brewing, situated at 41-11 39th St.
Follow: @astoriamusiccollectivenyc
---
The Wolfhound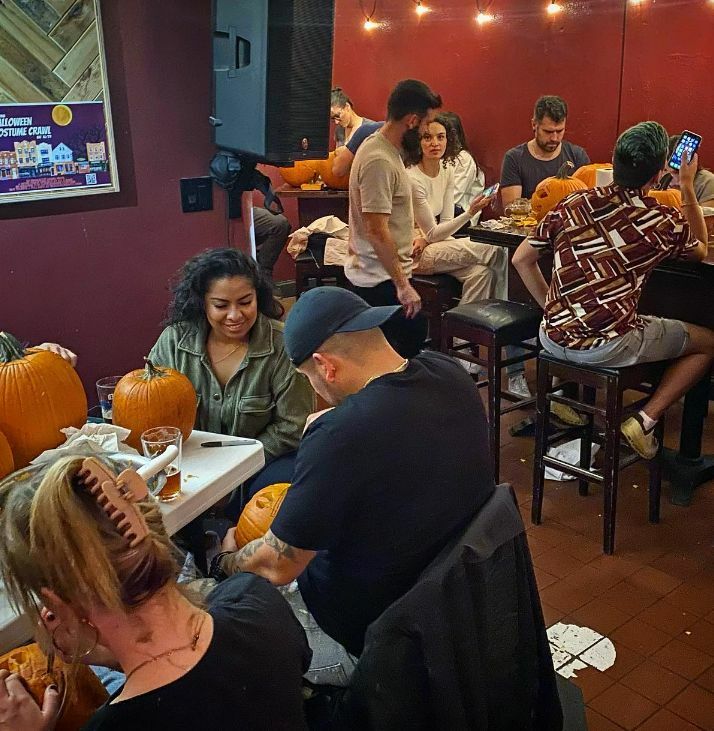 The Wolfhound knows how to throw a great party, especially if you're looking for a Halloween bash. Check out their exciting Halloween lineup:
Tuesday, 10/24, at 8 PM: Halloween trivia w/ TriviaNYC
Wednesday, 10/25, at 8 PM: Pumpkin Carving
Friday, 10/27, at 9 PM: Halloween party w/ live music from The Degens
Saturday, 10/28, at 4 PM: 'Hocus Pocus' Trivia w/ TriviaAD
Sunday, 10/29, at 4 PM: Live music from Katelyn Richards"
Where: 38-14 30th Ave P: (718) 204-2111
---
Halloween Pain and Sip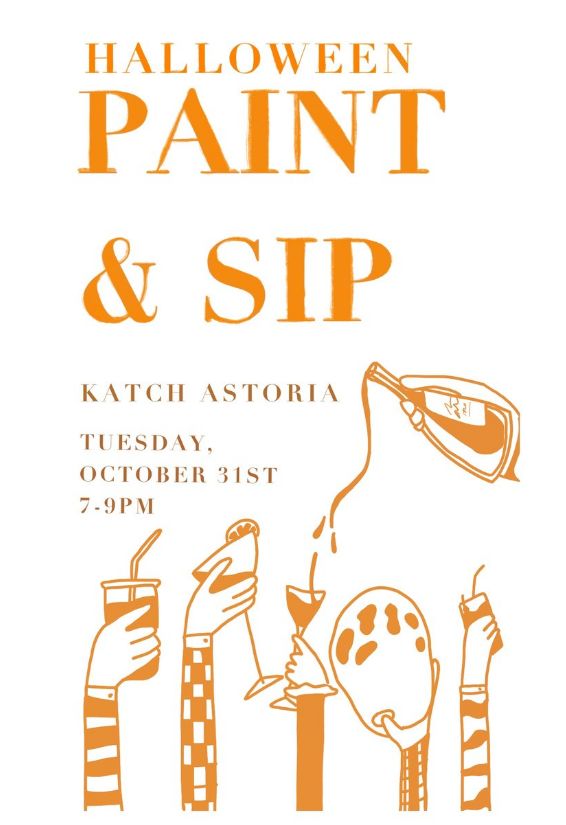 Lemon Water Studios will be at Katch Astoria on Halloween for an evening of great drinks, good vibes, and fun glassware painting! On Tuesday, October 31st, from 7 PM to 9 PM.
Tickets for this event include:
1 drink (tip included) from Katch
All the materials you need to paint your own glassware
A painting lesson and hands-on tips with Caitlyn from Lemon Water Studios
Each ticket allows you to choose 1 or 2 pieces of glassware and includes 1 drink.
You can purchase tickets at: www.shorturl.at/mtvIM
Where: Katch Astoria: 31-19 Newtown Ave
---
Murphy a bar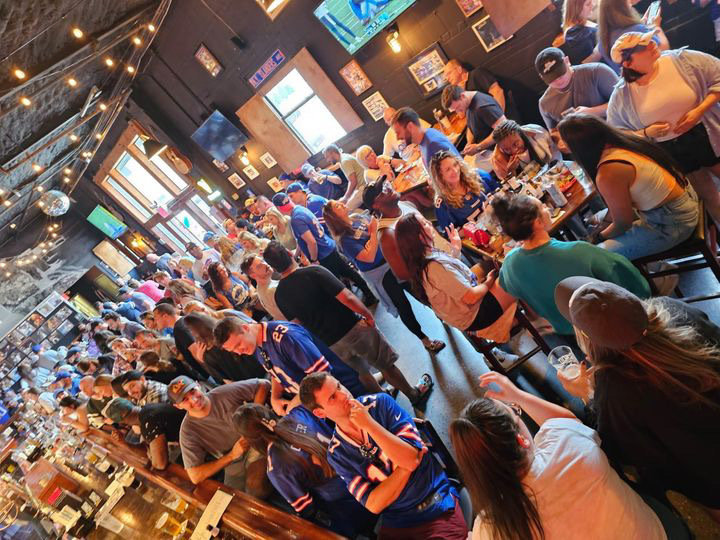 Murphy's Bar presents our inaugural Halloween Costume Party on Saturday, October 28th, at 9 PM:
Theme: The Walking Dead 'Sports Edition' Come dressed as your scariest zombie sporting your favorite sports team!! They will have prizes for the best costume, a live DJ, and drink specials.
Where: 45-01 23rd Ave / P: (347) 242-3786
---
QED Astoria: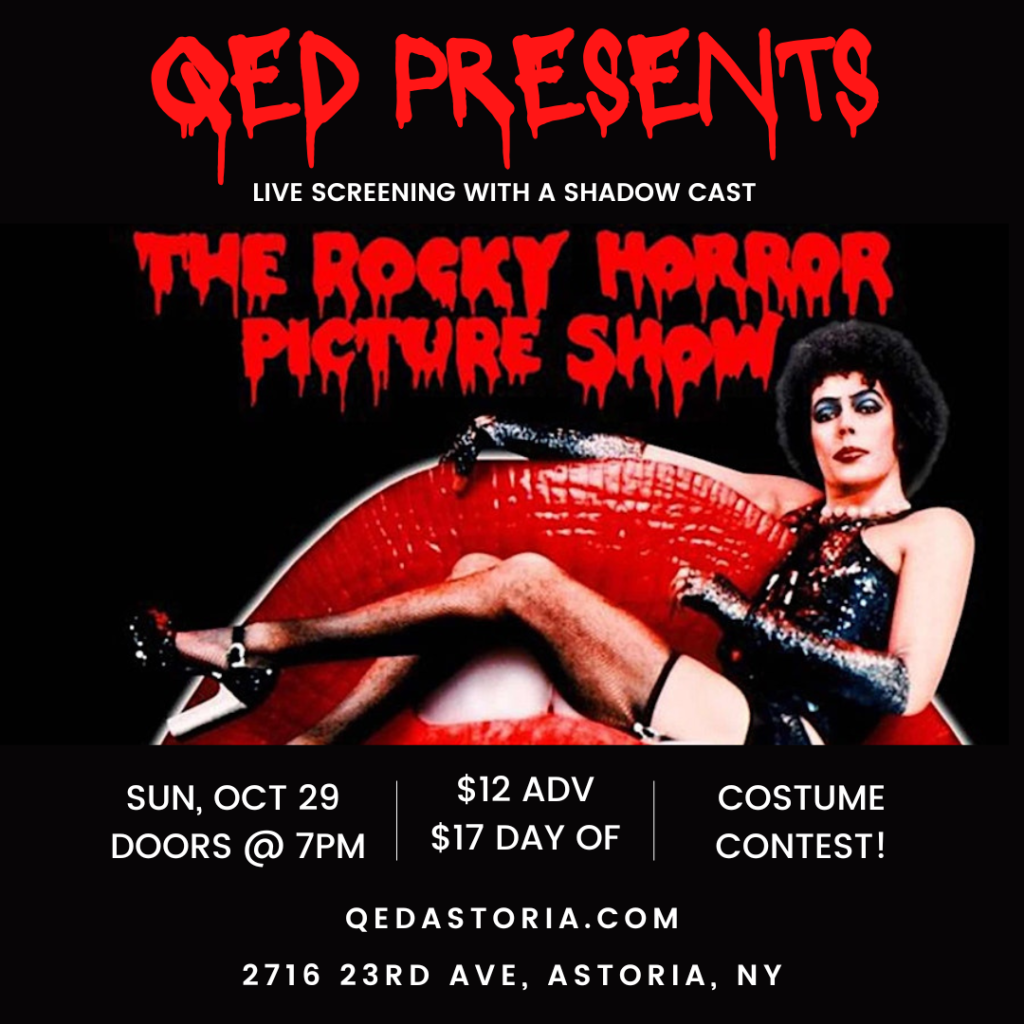 QED Astoria has a movie lineup of Halloween classics:
Sunday, October 29th, at 7:30 PM
Tuesday, October 31st, at 8:30 PM (TBD based on presales/interest
Tickets: https://qedastoria.com/apps/events/calendar
Creepy Classics
Sunday, October 29th, at 4:30 PM
Tuesday, October 31st, at 6 PM Please note that kids aged 10 and older are welcome, but it's at the parents' discretion. Movie titles will be announced ahead of time so parents can make their own judgment.
Tickets: https://qedastoria.com/apps/events/calendar
Where: QED Astoria 27-16 23rd Ave P: (347) 451-3873
---
For Love and Lemon Cookies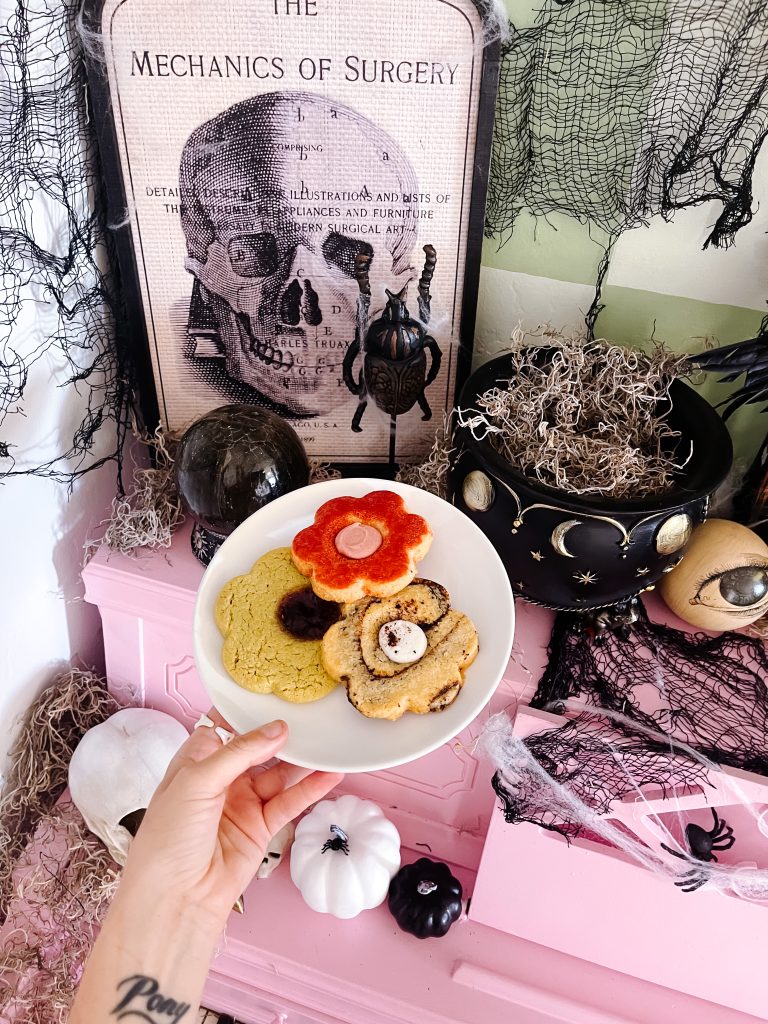 Halloween themed cookies from For Love And Lemon Cookies, include ghoulish matcha greens, coffee swirls, and more. All naturally gluten-free, dairy-free, and colorful.
Where: forloveandlemoncookies.com
---
Victory Sweet Shop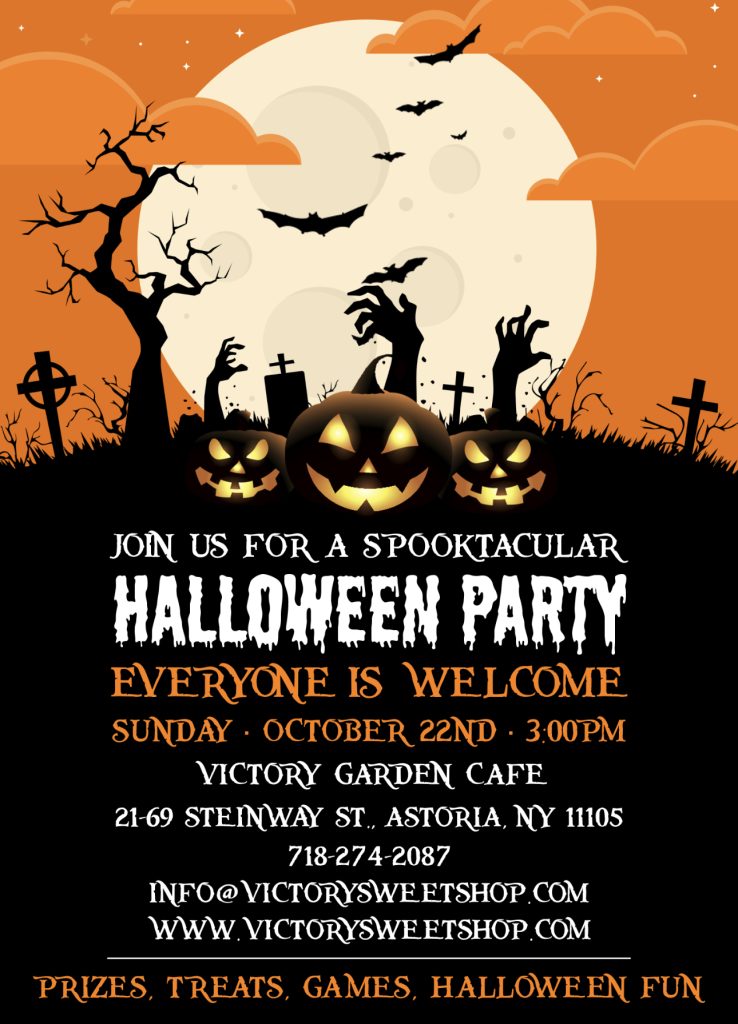 Where: 21-69 Steinway St. P: 718.274.2087