5 of Astoria's Spiciest Restaurants
By Elliot Sang Posted: April 12, 2022
Spice is a way of life. Shows like Hot Ones and YouTube mukbangs help bring spicy-eating subculture to the fore, and audiences either interested in the food or eaters' reactions to the food are all the better for it. But spicy food isn't just a fun food sensation; it has health benefits and historical contexts.
Different types of spicy foods have been found to aid with cancer prevention, heart health and depression. And spices have been a key part of agriculture and dish preparation since ancient times, in civilizations across the globe.
Thankfully, Astoria is home to a diverse range of cuisines, vending delicious dishes of various flavor profiles. Today, we look at some of the spiciest. I was aided months ago by folks at r/astoria in compiling my answers, and I can't thank them enough for the teary eyed, red-eared meals I partook in thanks to them. Of course, this is in no way a fully comprehensive list; just a rundown of some of the neighborhood's hottest dishes.
---
Chela & Garnacha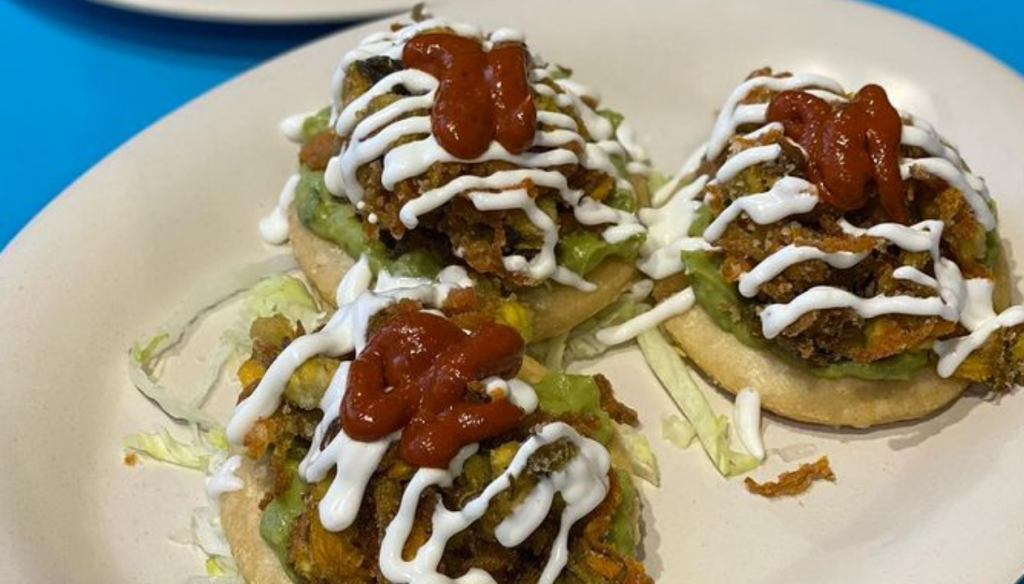 Today's Astoria is probably best known for housing Mexican restaurants, and many of them will bring you great spicy sauce. 36th Avenue's Chela & Garnacha is no exception. The eatery offers high-quality Mexican dishes, mostly traditional essentials like adobo tacos and quesadillas de huitlacoche.
Indigenous cuisine in Mexico has long made use of a variety of spices, from jalapeños (which gets its name from its origins in Xalapa) to epazote (known to give an aromatic taste). At Chela & Garnacha, one of its hot sauces is called Salsa Maya, named after the Mesoamerican civilization. The other, 100 Chiles, speaks for itself. Both sauces provide the tangy, semi-sweet flavor of tomatoes, and a strong heaping of heat. Throw them on a tinga taco for a good time.
33-09 36th Ave. | 917.832.6876
@chelagarnacha
---
Drunken Chicken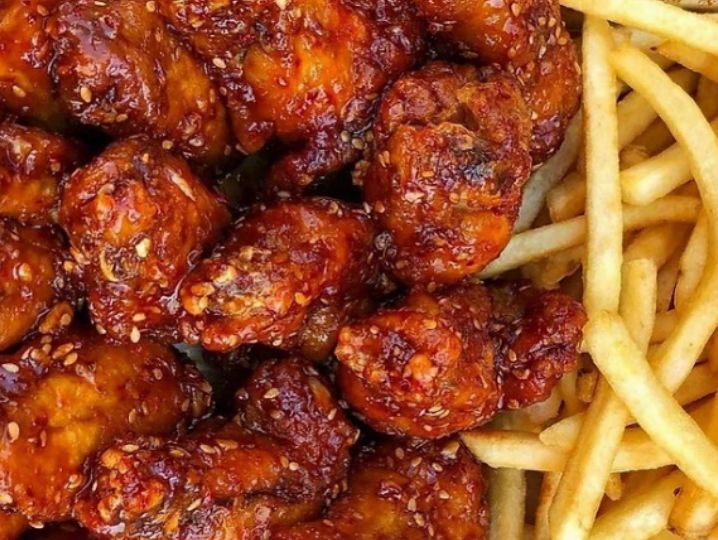 Korean food has become iconic for nights out in the city. Koreatown staples like chicken wings haven't necessarily popped up throughout Astoria as much, but Drunken Chicken on Broadway brings exactly that. In addition to their titular staple, the restaurant serves truffle parmesan fries, cheesy tteokbokki, budae jjigae and a host of other well-made Korean casual classics.
But of course, if you're going to Drunken Chicken, you're probably looking for fried chicken. Splendid idea! The spiciest of their listed sauce options would be Sweet and Spicy Level 2 and Soy Garlic Level 2, but if you're looking for a next-level challenge, ask a waiter for the spiciest sauce available, and they'll bring you something a step above.
25-30 Broadway | @drunkenchickenny
---
Enthaice Thai Kitchen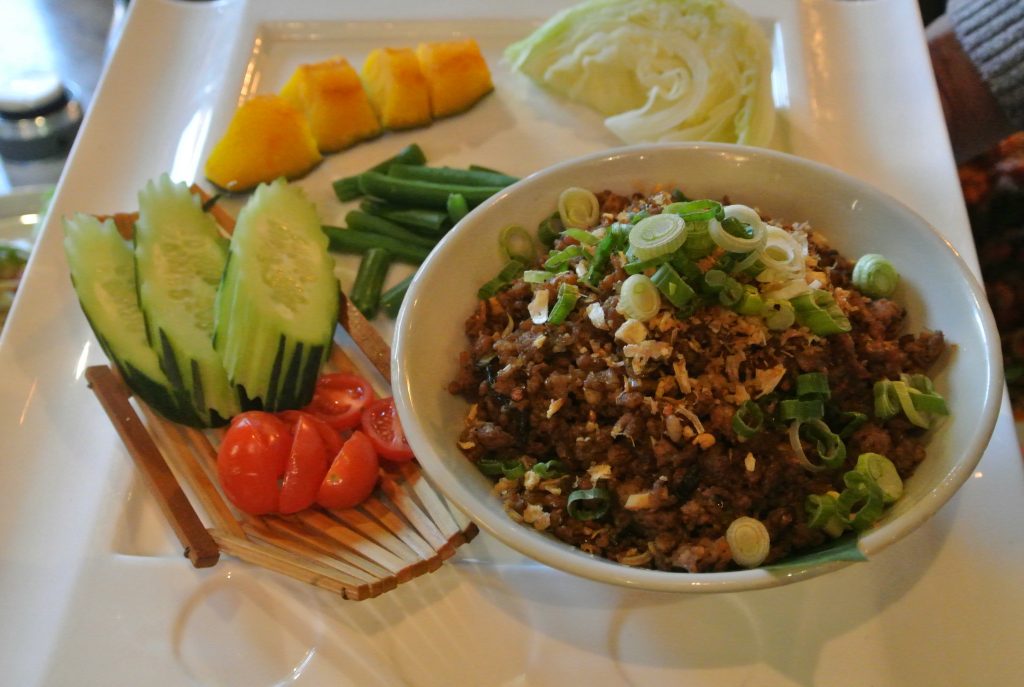 31st Avenue's Enthaice is one of Astoria's best Thai food establishments–and that's saying a lot, considering the competition. While the eatery will bring you the staples most Thai restaurants in the US are known for, from noodle dishes like pad thai to appetizers like spring rolls, they also provide a wide range of special traditional dishes sourcing from all over Thailand.
One such dish is their Laab Nuer, a Northern Thai dish with sauteed minced pork and Northern Labb chili powder that packs a serious punch. A Thai Iced Tea, or any other cold, milky beverage, will be of great use for anyone who takes on this amazing entree.
3320 31st Ave. | 718.932.1111 / @enthaice_thai_kitchen
---
Seva Indian Cuisine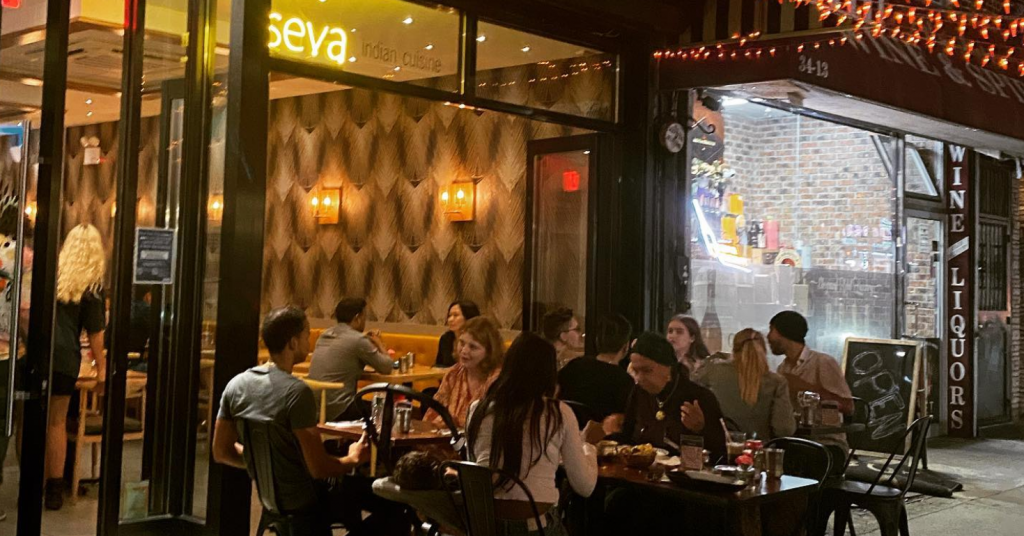 No spicy food list would be complete without vindaloo, and Seva's is perhaps the one to beat. Located on 30th Avenue, the North Indian eatery has been received well by Astorians for years, and it's not hard to see why. Popular offerings are served excellently at Seva, with a 3 course prix fixe offering an excellent value play for hungry diners on a budget.
But it's the vindaloo that matters for our list. Originating from Goa and descending from both Indian and Portuguese cuisine, the dish features tasty, marinated chicken in curry, but is best known for the amount of spice that curry wields. The chilis that Seva incorporates to make their vindaloo so fiery for both their lamb and chicken options are certainly not for the faint of heart. They will destroy you, and you will enjoy the experience.
34-11 30th Av. | 718-626-4440 | @sevaindian
---
Ma LaLa Chinese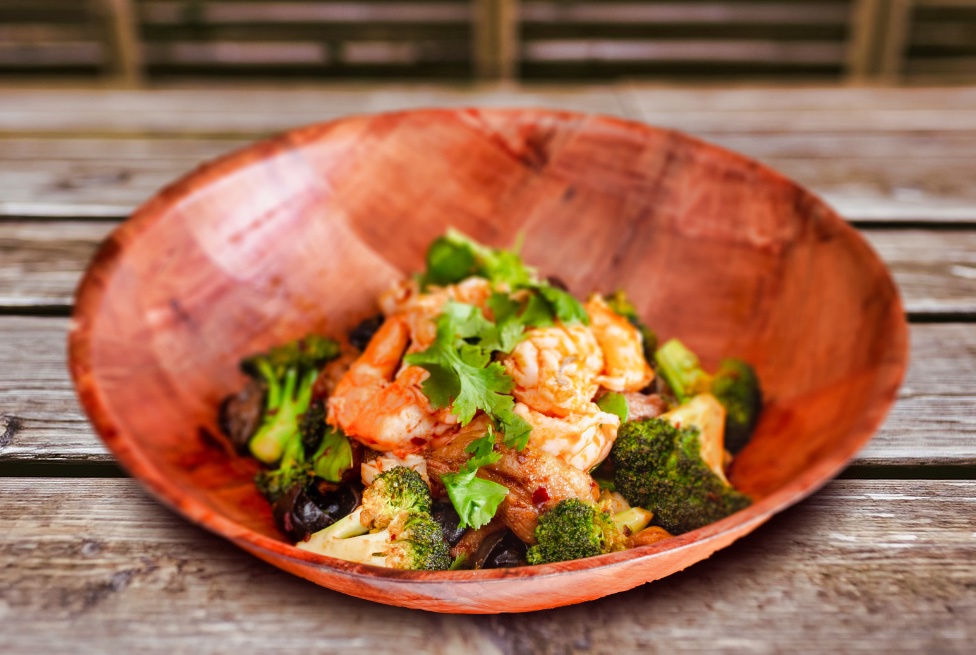 Ma LaLa Chinese, a Sichuan restaurant on 30th Ave, boasts perhaps the spiciest offering in all of Astoria with its Sichuan dry pot. Levels 1-3 are usually enough to tap out the average eater; level 4 offers a delicious, satisfying challenge for spicy food enthusiasts; level 5 is a HIIT workout. No matter what top-quality ingredients you choose for your dry pot, level 5 spice will overwhelm you in a beautifully numbing culinary experience.
We have covered Ma LaLa previously at Give Me Astoria, analyzing its use of renowned Sichuan mala (麻辣), or "numbing spice," and its diverse, outstanding menu. A must try dry pot or other spicy options like Mapo Tofu and Chengdu Pork Belly make Ma LaLa a go-to for fiery food connoisseurs.
4202 30th ave | 718-606-1898 / @malalachinese