The Best Martinis in Astoria
By Merissa Principe Posted: November 26, 2021
Sip On This
Whether shaken or stirred, the martini remains prominent as one of the world's most iconic cocktails. From "Sex and the City" to James Bond films, the popularity of this old-fashioned cocktail doesn't look like it's going anywhere anytime soon. As more and more cocktail bars keep popping up in Astoria, it seems we have our fair share of martinis to choose from in our bustling borough of Queens. With plenty of businesses creating their own spin on this classic, we've rounded up our favorite martinis for your viewing (or shall we say drinking) pleasure.
The Dirty Pickle Martini at The Bonnie
Shaken, not stirred, the Dirty Pickle Martini at the Bonnie is bringing this European standard back to life with American charm—aka pickles. But not just any pickles, McClure's pickles; a Brookly/Detroit based company that was founded by two brothers using their great grandmother Lala's recipes. The main appeal of a dirty pickle martini is that the pickle brine is an incredibly effective chaser, instantly neutralizing the burn of any alcohol. So not only is this martini delicious, it's smoother than Bond—James Bond.
29-12 23rd Ave. | 718.274.2105 | @thebonniebar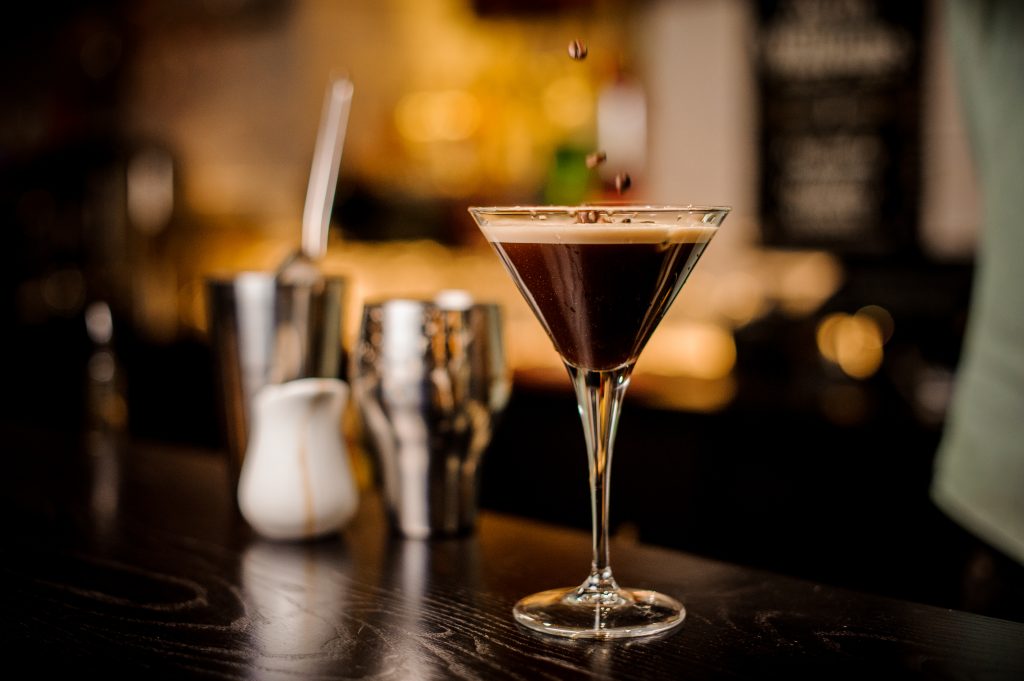 The Espresso Martini at Sanfords
Arguably the hottest drink of the year, the Espresso Martini at Sanfords is a cold, coffee-flavored cocktail made with vodka, one shot of espresso, Kahlua, a touch of maple syrup, and garnished with fresh coffee beans. It's the perfect cocktail for a little pick me up after a long day at work. While Sanfords has been dubbed one of the best whiskey and bourbon bars in America, from publications like the Whiskey Advocate and the Bourbon Review, it may just become your new favorite venue for martinis too.

30-13 Broadway | 718.932.9569 | @sanfordsastoria
The Monarch at Sweet Afton
When the Monarch is filled to the brim, you won't want to risk spilling a single drop. Bringing the margarita into the 21st century, this cocktail is made with jalapeno-infused hornito's tequila, mezcal, salted falernum, pineapple cinnamon gomme (syrup), and lime. Combining sweet, spicy, and smokey flavors, each sip feels like a fiesta on your taste buds. Salud!
30-09 34th St | 718.777.2570 | @sweetaftonbar
Petal Me Home Cocktail at The Grand
If you're looking for something floral and smooth, check out The Grand Cafe's unique selection of artisanal cocktails. The 'Petal Me Home' martini, for example, uses gin, mastima, lemon, and rose petal hibiscus syrup for a herbaceous delight that looks as delectable as it tastes. Ah, refreshing!
37-01 30th Ave | 718.806.1504 | @thegrandnyc
Lychee Lime Cocktail at District Saigon
Lychee is a fruit grown from a tropical tree native to the Guangdong and Fujian provinces of South-Eastern China. Its unique appearance and flavor are reminiscent of a strawberry or pear with a hint of citrus. Or a lot of citruses, thanks to the added lime juice which provides an extra boost of acidity that cuts through the sweetness from the lychee fruit for a perfectly balanced and flavorsome martini. Yum!
37-15 Broadway | 718.956.0007 | @district_saigon