Give Me Astoria's Best Seafood Picks!
By Loulou Chryssides Posted: September 2, 2022
Nothing says summer quite like a perfect portion of fresh fish. Fortunately, our neighborhood has an abundance of options when you're looking to satisfy that delicious seafood craving. Whether you're in search of a meaty lobster roll, some oysters by the dozen or fish flown in from the Mediterranean, Astoria has your seafood.
Psari Seafood Restaurant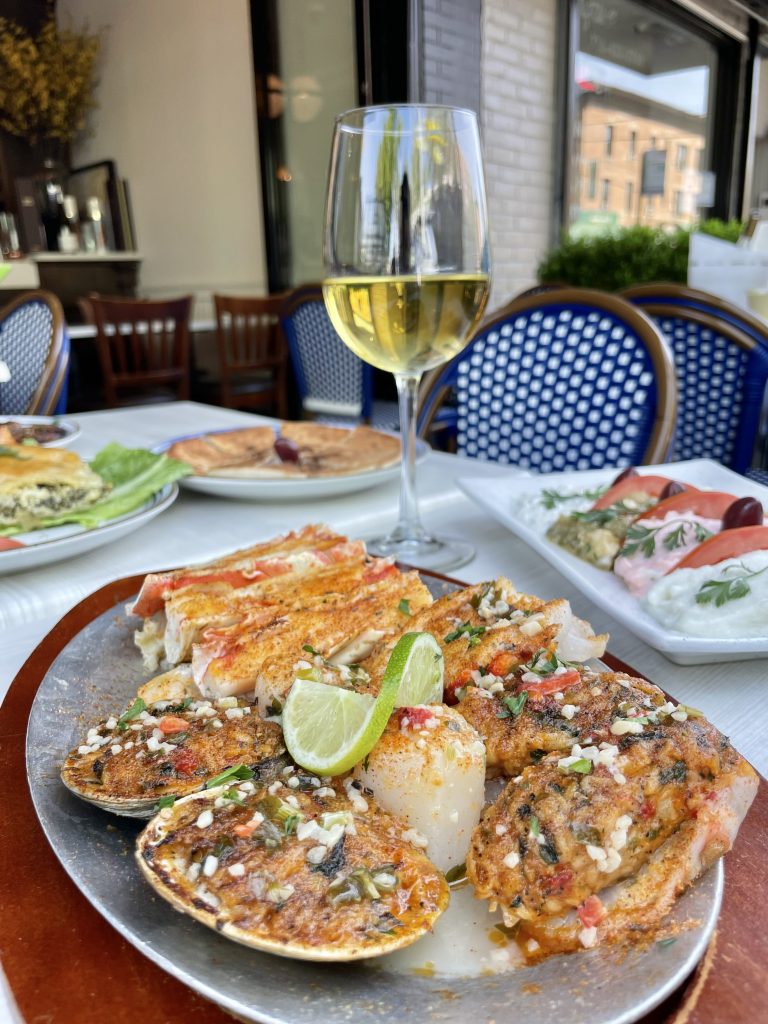 Authentic Greek-style seafood in Astoria? Yes, please… and that's exactly what one can expect when enjoying a meal at Psari Seafood, located just off 36th Avenue. Psari, which is the Greek word for 'fish', hosts an array of delicious dishes from the sea, including the restaurant's 'catch of the day' which are freshly displayed on ice for patrons to choose from, to be served either grilled or fried. For those looking to sample a little bit of everything Psari has to offer, the Greek Combo consists of freshly-prepared delicious lobster tails, king crab legs, scallops, and stuffed shrimp along with stuffed clams.
32-10 36th Ave. / 718-786-6015 / psari-restaurant.com / @psari_restaurant
---
Anassa Taverna Astoria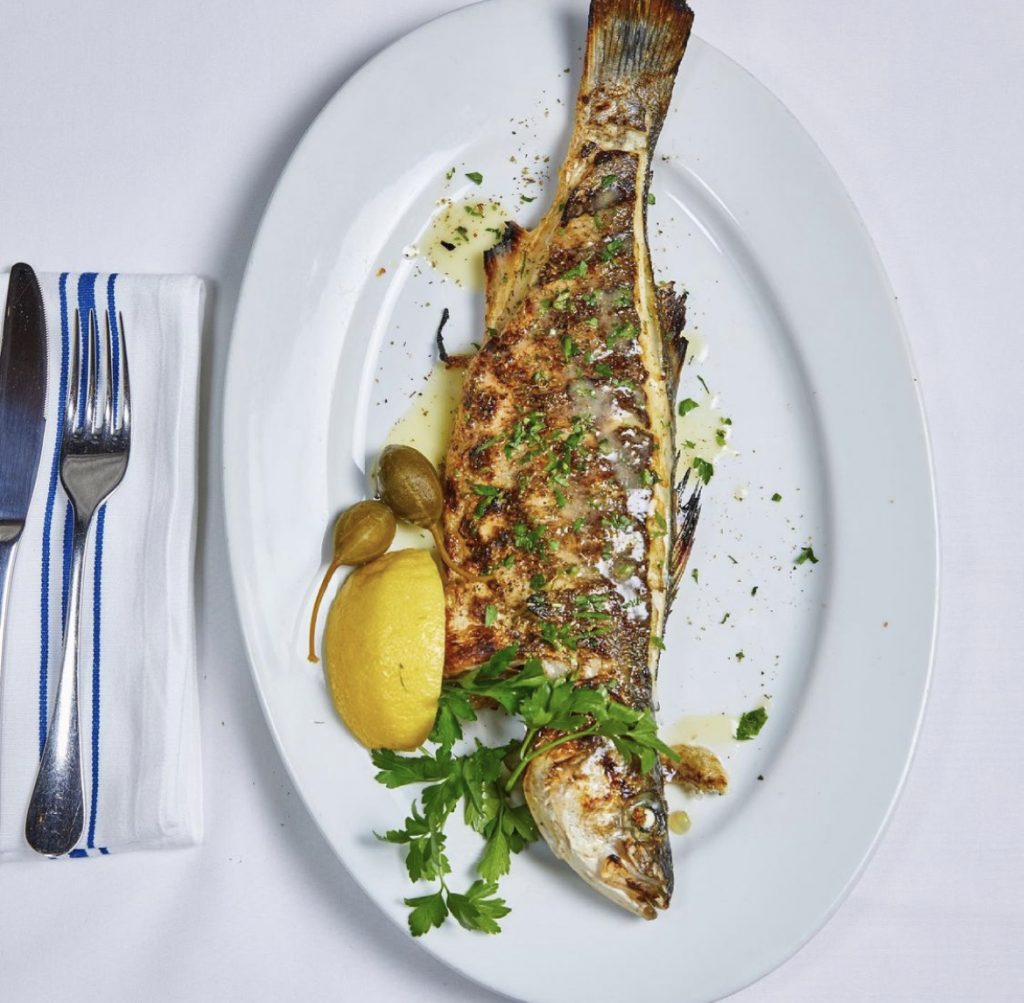 Upon opening in 2020, Anassa's Astoria output has fast become a favorite for those from Astoria and beyond. Popular menu items include any of the whole fresh fish options, which are flown into the restaurant daily from the Mediterranean as well as from the Atlantic Ocean. Additionally, the lobster spaghetti pasta, seasoned with tomato, ouzo, basil, and herbs is a deliciously filling (and Instagrammable) choice for anyone looking to indulge.
28-10 Astoria Blvd. / 718-721-5050 / anassataverna.com / @anassaastoria
---
Astoria Seafood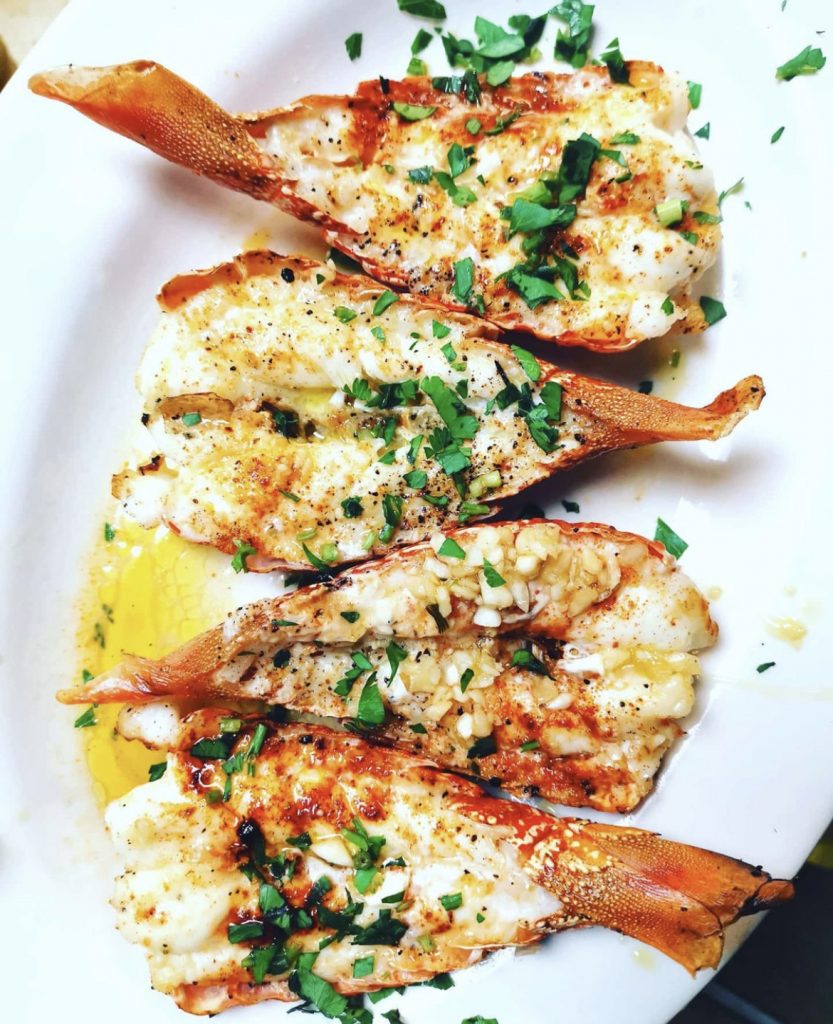 Astoria Seafood, the wholesale fish market turned restaurant, has long been the top choice for locals to enjoy some of the freshest and tastiest seafood Astoria has to offer. Patrons have the option to select their seafood and dine in, or for those more on-the-go, you can also buy your seafood to prepare at home. Select your fish along with side dishes and drinks, and have it prepared any way you'd like. However, Mediterranean-style seasoned with lemon, oregano, salt and pepper is highly recommended.
37-10 33rd St. / 718-392-2680 / astoriaseafoodnyc.com / @astoria.seafood
---
El Fish Shack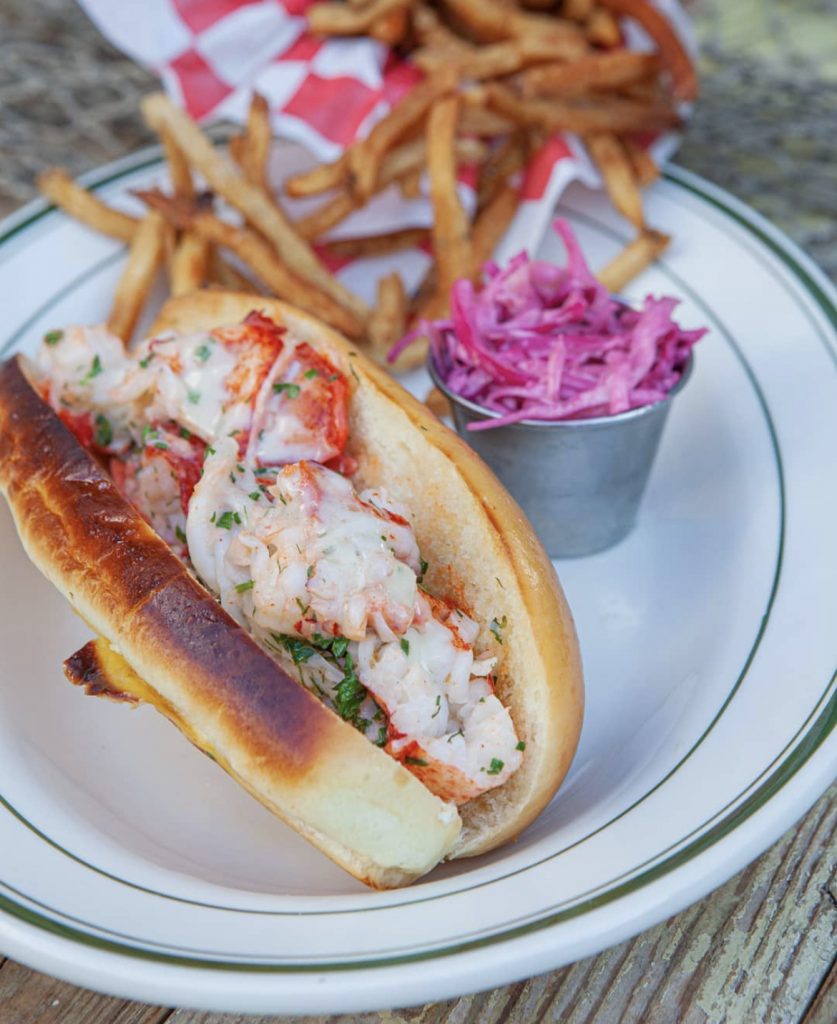 Opened just over a year ago, El Fish Shack is a New England-style seafood restaurant established by Chef Julian Medina and Louis Skibar. El Fish Shack aims to combine Mexican and American flavors to each fish and seafood dish to celebrate the diverse food culture of the city. Favorite menu items include the stuffed lobster, which consists of lobster stuffed with shrimp, scallops, and chimichurri, as well as the po boy sandwich, which includes calamari, fried oysters, lettuce, shrimp, tomato, and a chipotle remoulade.
36-02 35th Ave. / 718-786-2728 / elfishshack.com / @elfishshack
---
Jora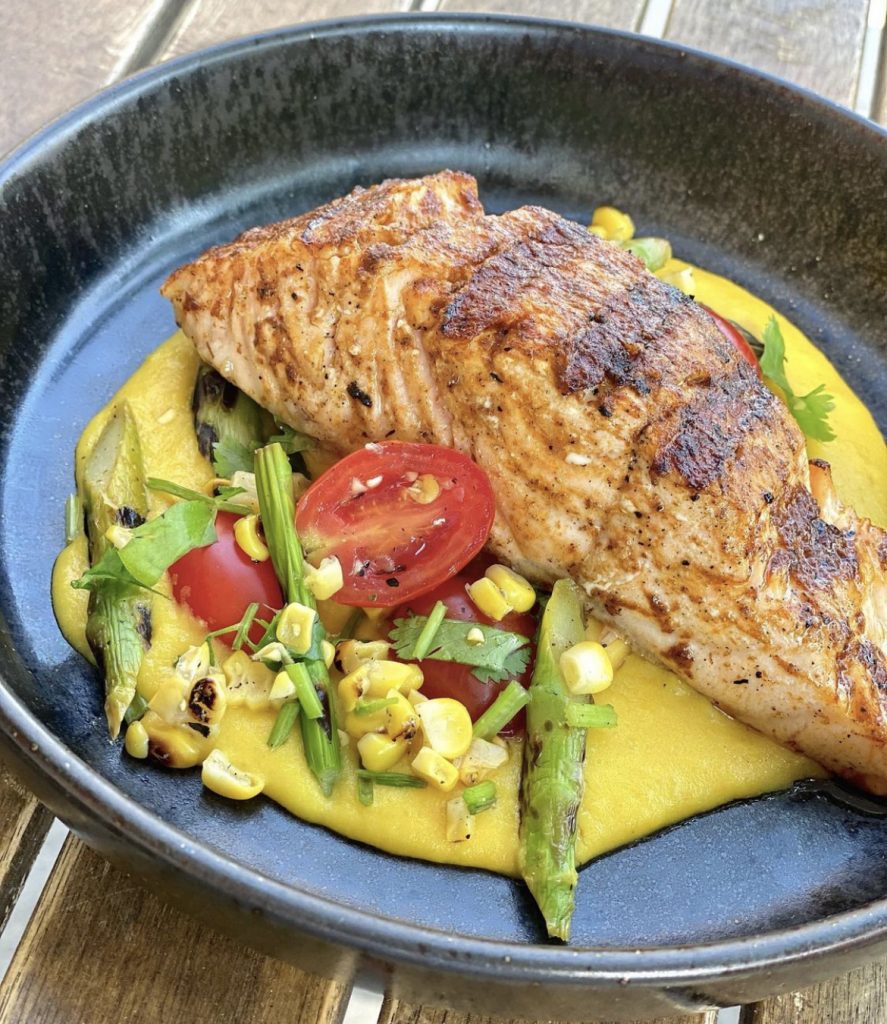 Jora, located in Long Island City, is a Peruvian-style restaurant/bar that opened its doors in 2014. With an abundance of fish and seafood dishes and flavors to choose from, fan favorites are the grilled salmon, which is accompanied by an aji amarillo Yukon mash, grilled corn, asparagus, mango, panca and cherry tomatoes. Other notable seafood standouts are the classic ceviche with a market fish base, and the crispy shrimp causa.
47-46 11th St. / 718-392-2033 / jorany.com / @jorarestaurant
---
Mar's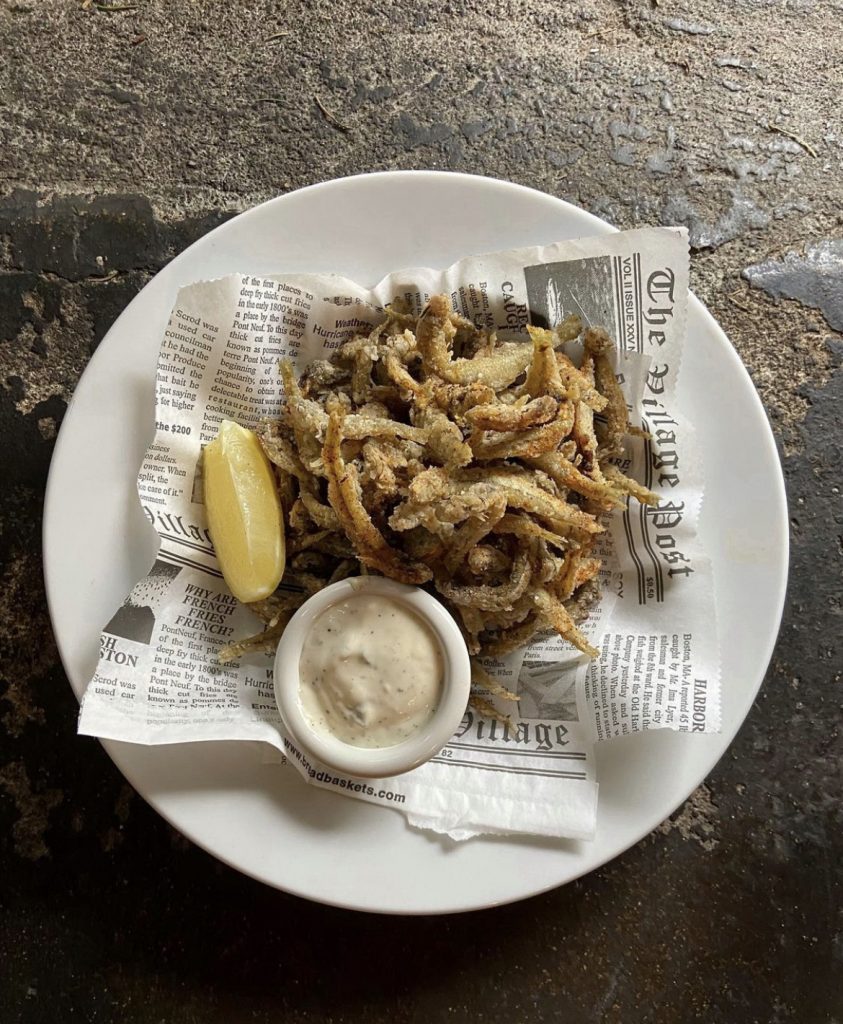 Mar's has long been a local favorite for some of the freshest seafood Astoria has to offer. The beloved gastropub is a no-frills spot with some seriously impressive seafood menu items to choose from. Customers can enjoy a variety of delicious eats, but the standout is definitely any dish from Mar's abundant raw bar menu. Choices include East Coast oysters, Littleneck or Cherrystone clams, and the delectable Mar's Plateau— which contains one dozen oysters, three of both Littleneck and Cherrystone clams, eight mussels, and three wild-caught shrimp. Looking for that extra kick? Mar's recommends a bottle of French or Spanish wine to top it all off.
34-21 34th Ave. / 718-685-2480 / lifeatmars.com / @life_at_mars
---
Off The Hook Raw Bar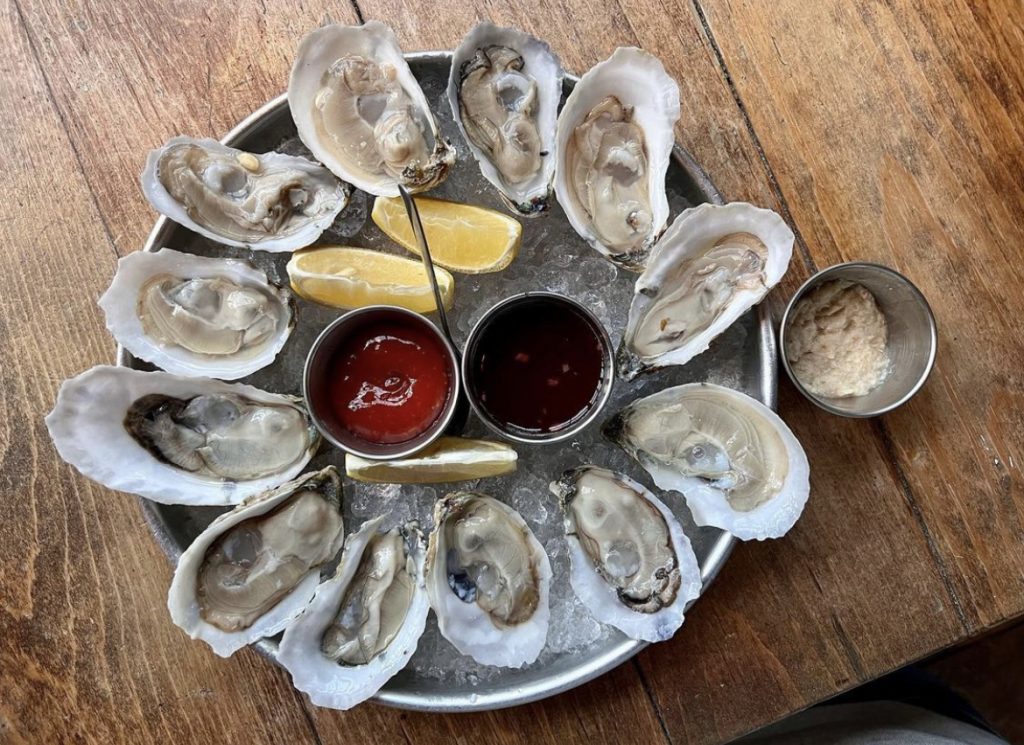 Off The Hook does just as its name promises: delivers the freshest in seafood, right off the hook. Known for its mouthwatering raw bar options and accommodating outdoor and indoor seating, the restaurant specializes in all things from the sea. Whether you're in search of a filling lobster roll (available warm and cold!), or oysters, clams, shrimp, and more by the dozen, this Astoria favorite truly has it all. In addition to its oysters, another standout dish is the Crab Boil, which consists of steamed snow crab legs, and mixed seafood tossed in Cajun spices, served alongside rice, potatoes, and Argentinian sausage.
28-08 34th St. / 718-721-2112 / offthehookrawbargrill.dine.online / @offthehookrawbar