7 Soul-Warming Soups For Cold Winter Months
By Merissa Principe Posted: January 3, 2022
Chase Away The Chill With these Seven Soups
Seeking refuge from subzero temps? Nothing comforts you on a cold winter's day quite like a warm bowl of soup. Whether it's pho, chicken noodle, or soup dumplings you seek, these seven bowls of steaming soup are not only flavorful—they're unique!
District Pho at District Saigon
For those in the know, Pho (pronounced "fuh") is a Vietnamese soup that consists of warm beef broth, rice noodles, and fresh herbs. What makes the bowl of Pho special at District Saigon is the restaurant's ability to infuse complex flavors thanks to the added round steak (rare), bone marrow, and meatballs. Finished with cilantro, scallions, and onions, this spicy yet creamy and rich broth is un-pho-gettable.
37-15 Broadway | 718.956.0007 | @district_saigon | 4.5 Yelp Stars
Signature Boat Noodles at Pye Boat Noodle
This cozy, brightly colored Thai restaurant features a simple menu of Thai street food, called Hawker food. You'll find dumplings, chive pancakes, and delicious boat noodles, which all perfectly hit the four principles of Thai cooking—salty, sweet, sour, and spicy—at Pye Boat Noodle. Signature boat noodles offer the option of four types of noodles (rice, wide ribbon, egg, or vermicelli) dunked in a deep bath of broth (pork, beef, or vegetarian) alongside toppings like meatballs and pork rinds for an extra crunch—just like you're in Bangkok, Thailand!
35 13 Broadway | (718) 685-2329 | @pyeboatnoodle | 4.5 Yelp Stars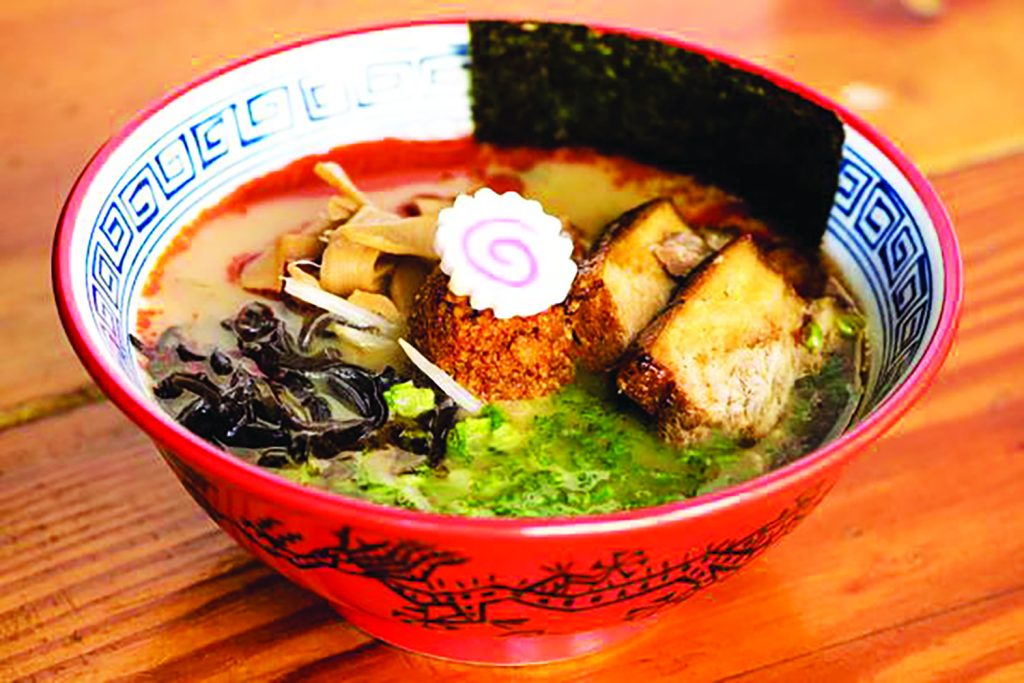 HinoMaru Ramen at HinoMaru Ramen
For the Japanese, ramen is "soul food." So believe us when we say HinoMaru's authentic recipes and barebones decor belies the exceptional ramen served at this soulful restaurant. There's creamy pork-based tonkatsu ramen worth trying as well as their signature HinoMaru Ramen, which features a spicy Hakata-style pork bone broth with braised chashu pork, scallions, bean sprouts, nori, and more. If you can handle the heat, immediately run to this kitchen!
33-18 Ditmars Blvd. | 718.777.0228 | @hinomaruramen | 4 Yelp Stars
Pan Fried Soup Dumplings at Bund on Broadway
Straight from Nanjing Road in Shanghai, Bund on Broadway brings inspiration from the original birthplace of the pan-fried soup dumplings (AKA Shenjian Bao) to Broadway. A Shanghainese tradition, soup dumplings are not only a fun way to eat soup—they're incredibly delicious. At Bund on Broadway, all of their dumplings, dim sum, and noodles are made by hand in-house for fresh, authentic pork and sweet broth-filled pouches of mouth-watering goodness.
25-08 Broadway | 718.971.5465 | @bundonbroadway | 4 Yelp Stars
Honey Roasted Butternut Squash Soup at Il Bambino
Typically known for their freshly made ciabatta paninis, this casual Italian wine bar serves up some of the best soups in Astoria. From smoked tomato bisque to honey roasted butternut squash with rosemary, all soups come with a herbaceous pesto smothered grilled bread that takes the pleasure of "sopping up the sauce" to a whole new level.
3408 31st Ave | 718.626.0087 | @ilbambinonyc | 4.5 Yelp Stars
Chicken Noodle Soup from The Soup Lady
Margot Reiss, the founder of Kitchen 36, has been fondly dubbed "The Soup Lady" by her peers for her artisanal small-batch soups that taste just like the way Grandma used to make it. Reiss's soups are made from scratch and slow-simmered, using only fresh market ingredients. It may be why the Matzo Ball Soup is always sold out; however, the Chicken Noodle made with white and dark meat, vegetables, and wide noodles is available and a MUST for cold winter nights. You can order a batch of her fully cooked soups online and have it delivered straight to your door. How's that for convenience!
Kitchen36.com | @soupladynyc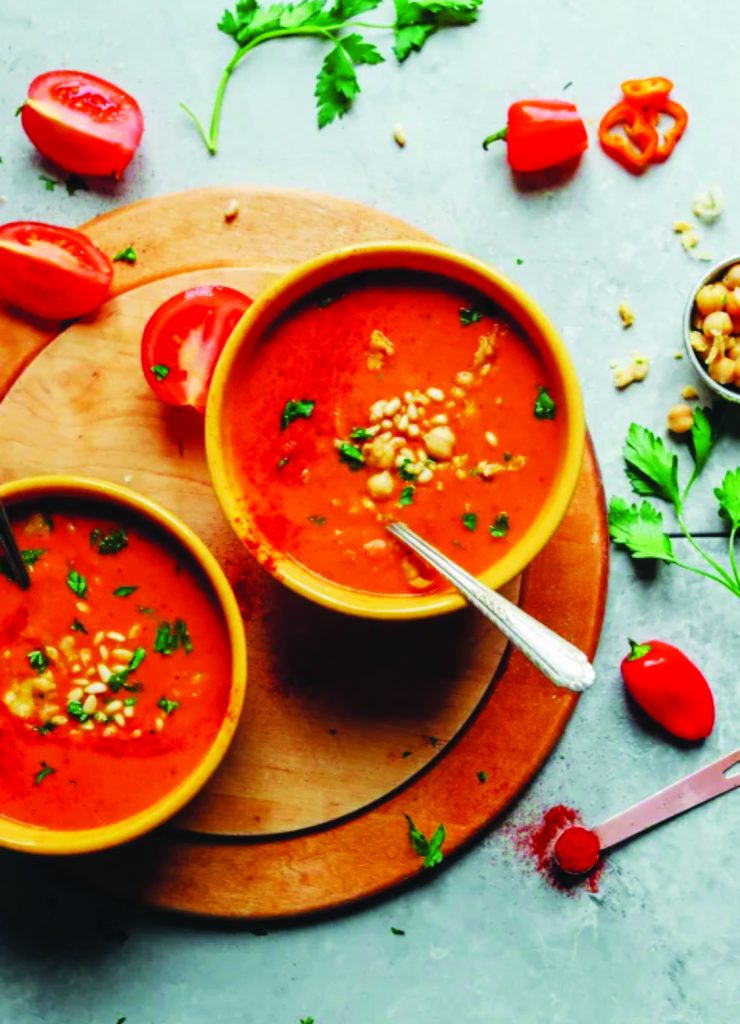 Tomato Bisque at Gnarly Soup
Serving up delicious comfort food, Gnarly Soup is a rising star on seamless.com, thanks to their chicken noodle soup and tomato bisque. The creamy combination of tomatoes, onion, celery, carrots, garlic, and fresh herbs make this bisque the perfect partner to any grilled cheese sandwich. So if you're wondering where to order lunch tomorrow, know that the best tomato bisque you've ever had is just an app order away.
25-03 40th Ave. | seamless.com