Best Deli Sandwiches in Town
By James Delgenio Posted: March 18, 2023
Head to these spots to grab the tastiest bites between two pieces of bread
I appreciate a sit-down three-course meal as much as anyone, but sometimes you just want to grab something tasty in a hurry. Here's a list of some of the best delis around town and the most popular sandwiches they serve. Just remember to grab some napkins on the way out the door.
George's Deli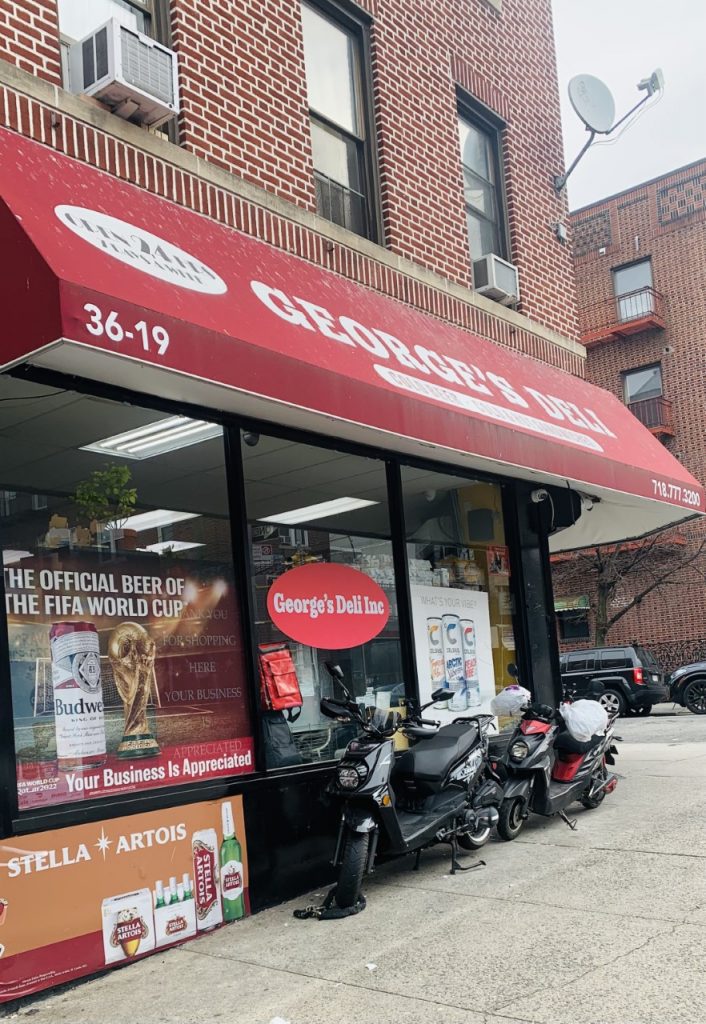 This little spot nestled a stone's throw off busy 30th Ave. used to be a quaint little corner store where I would grab my coffee or a snack. I was sad when they closed, but I had no idea what was coming to the neighborhood. George's Deli exploded onto the scene, serving up Boar's Head meats on tasty sandwiches. One of their most popular sandwiches is the Italian combo, which features Genoa salami, Cappy Ham, pepperoni, provolone cheese, lettuce, tomatoes, oil, and vinegar. Or if you're looking for a hot sandwich, try the chicken cheddar, a breaded chicken cutlet with melted cheddar cheese, bacon, lettuce, and tomato.
36-19 28th Ave. / 718.777.3200 / Yelp: 4.5
---
Sal, Kris & Charlie's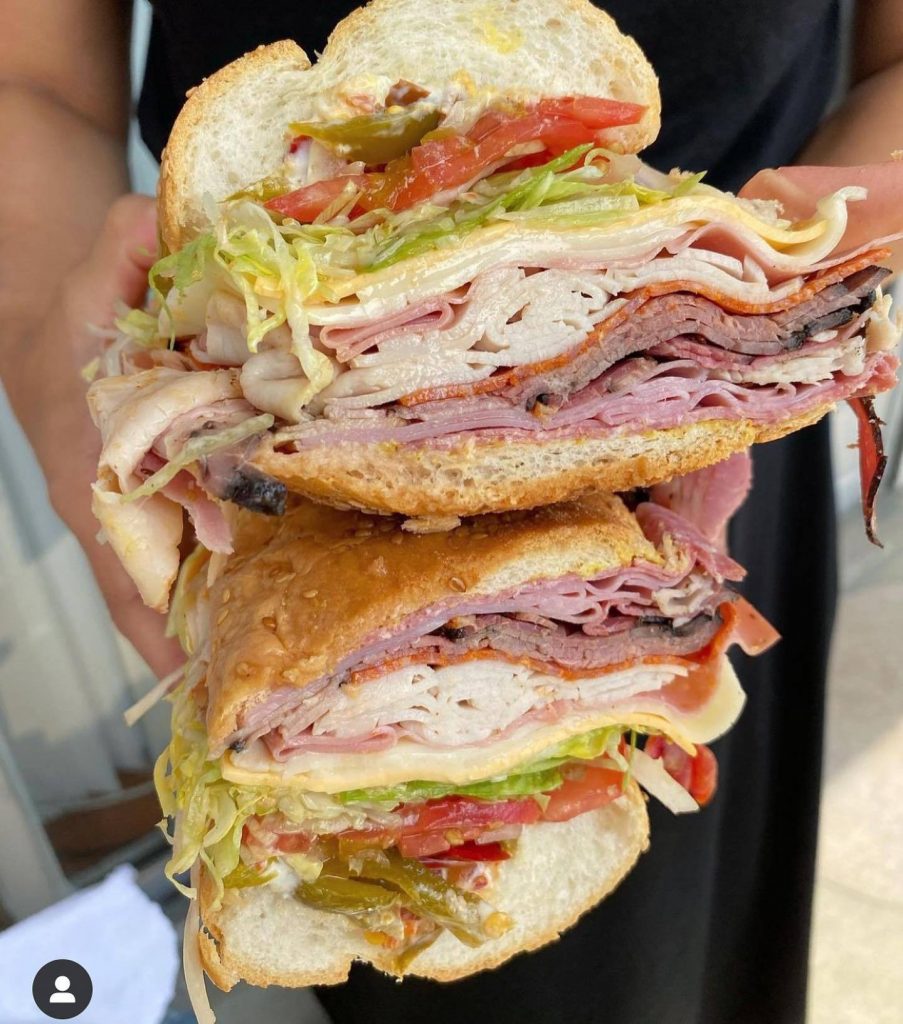 Sometimes a meal isn't just a meal; it's a challenge. For those of you looking for a sandwich that's worthy of not just eating but conquering, look no further. Sal, Kris & Charlie's proudly serves a sandwich appropriately named The Bomb. It's a massive sandwich that features thinly sliced ham, turkey, pepperoni, mortadella, provolone, American cheese, lettuce, tomato, peppers, deli mustard, oregano, salt, pepper, oil, and vinegar. A picture on their Facebook page shows off that The Bomb is about as big in size as a newborn baby.
31-12 23rd Ave. / 718.278.9240 / facebook.com/salkrisandcharlies / Yelp: 4.5
---
Compton's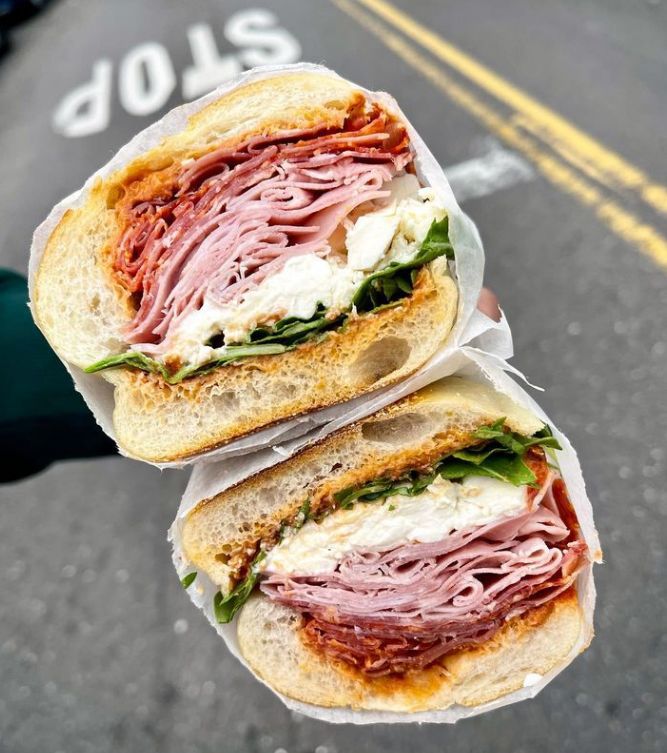 Breakfast sandwiches are a necessity in New York. After a long night or before a hectic day, these definitely hit the spot. Compton's knows this well and therefore features the aptly named New Yorker, which is two over-medium eggs with your choice of bacon, sausage, ham, or turkey bacon, melted cheese, and roasted red pepper aioli on a toasted poppy seed Kaiser roll. For lunch, spring for the chopped cheese: Angus beef, lettuce, tomato, onion, American cheese, and mayo served on a toasted semolina hero roll. Another awesome offering is the vodka chicken parm, with breaded chicken tenders, sharp provolone, ricotta spread, house vodka sauce, and oregano. Any time of day, Compton's has your back.
30-02 14th St. / 917.745.0573 / comptons.nyc / Yelp: 4.0
---
Othello Deli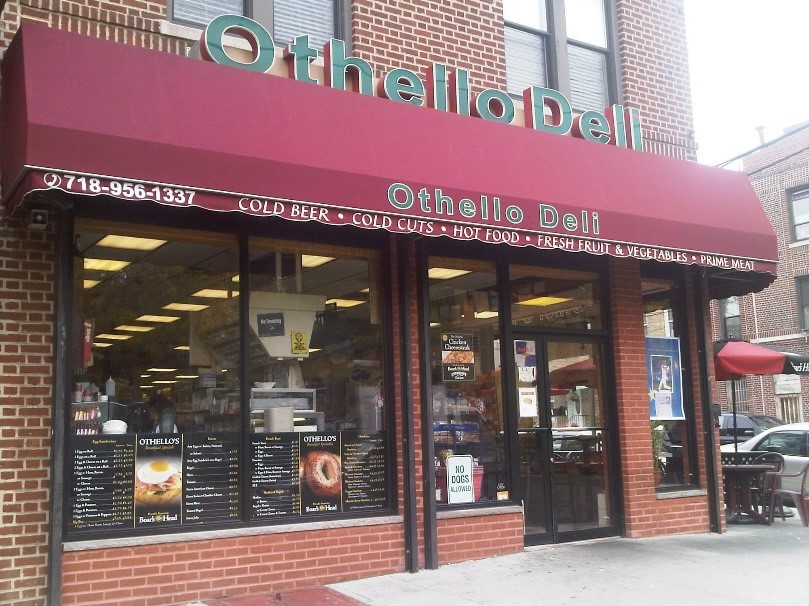 Whoever came up with the names for the menu at Othello clearly had a blast doing it. Their menu is full of uniquely named sandwiches like the Al Pacino, the Frank Sinatra, the Robert DeNiro, and even the Angelina Jolie. One of their most popular choices is the Derek Jeter Super Hero. With a chicken cutlet, ham, bacon, melted Swiss cheese and Russian dressing, it's a meal that even a Mets fan could fall in love with. Another strong option is the Othello Bad Boy which consists of a chicken cutlet with bacon, Swiss cheese, caramelized onions, and brown gravy on a garlic hero roll.
26-19 24th Ave. / 718.956.1337 / othellodeliastoria.com / Yelp: 3.5
---
D & F Italian Deli

A family-owned business, D & F Deli has been open since 1973. With that kind of staying power, you know there's something special about this Italian market and its owner, Gary, who was born near Naples. The D & F Italian specialty sandwich combo features prosciutto, salami, sweet or hot soppressata, mortadella, sweet or hot capicollo, cooked salami, pepperoni, rosemary ham, provolone, lettuce, tomato, red wine or balsamic vinegar, and olive oil. There's also the Soprano specialty sandwich, with hot or sweet capiciollo, homemade mozzarella, roasted peppers, and a hint of balsamic vinegar and olive oil.
35-17 Broadway / 718.728.2422 / dandfitaliandeli.com / Yelp: 4.0