6 Must-have Bottles Of Wine For The Holidays
By Merissa Principe Posted: December 16, 2021
Wine Shopping Made Easy
One of the best gifts to give (and receive) during the holidays would, of course, be a bottle of wine. But with so many options out there, it can be overwhelming to make a selection. Do you go with red or white wine? Once you decide on that, which variety do you choose? And will that bargain bottle really taste good, or should you opt for something pricier?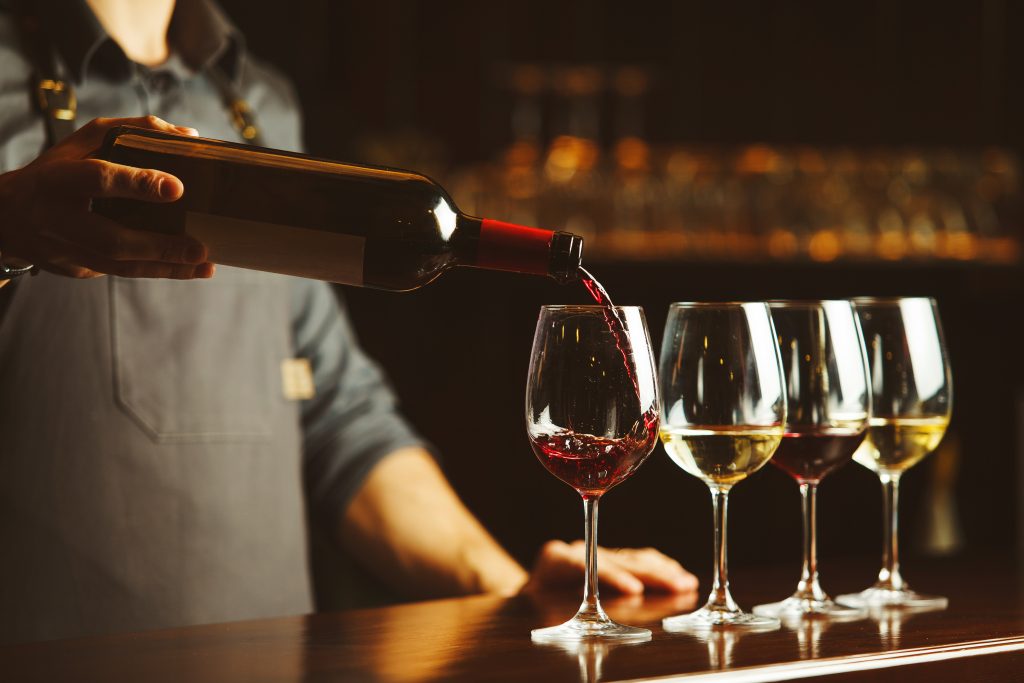 To help make your life easier, we popped into two of our favorite local wine stores and chatted with the staff to get their advice on choosing vino this holiday season. Whether you're looking to stock up on gifts for holiday party hostesses, pick up wine to share at a holiday potluck, or treat yourself to a bottle or two (you deserve it, after all), you can fulfill all your wine needs without leaving Astoria.
Choosing the right type of wine this holiday season
John Paul Bucich, operating owner of Off the Vine, located at 4421 30th Ave., says there are no rules anymore when it comes to pairing wine with a holiday feast. That said, Bucich does suggest a heartier wine, like chardonnay, with a decadent holiday dinner. Lighter wines, like sauvignon blancs, meanwhile, are suitable for the aperitif portion of the meal, he says. When it comes to gifting wine, Bucich says you can't go wrong with pinot grigio. It's enjoyed by both people who drink chardonnay and people who drink sauvignon blanc. "Pinot grigio seems to be the middle ground," he says. As far as reds go, Bucich's favorites are California cabs, and he has an excellent selection of these wines in the over $15 range. "They're usually full of body and have better depth and complexion," he explains.
For budget-friendly holiday wines, Bucich says reds from Spain and Portugal are good options. He also likes South American reds, such as cabernets, merlots, and malbecs. "They offer good bang for your buck," he says. Kevin Coyotecatl, manager at Adega Wine & Spirits, located at 3512 Ditmars Blvd., also recommends South American reds as a budget-friendly holiday pick. Coyotecatl adds that red Bordeaux wines from France tend to fly off the shelves during the holiday season. They pair well with roasted pork or heavier dishes, making them an excellent selection for this time of year. Looking for specific wine recommendations for the holidays? Bucich and Coyotecatl shared some of their favorite options sold at their respective stores.

Langhe Nebbiolo Giovanni Rosso 2019
Available at Off the Vine, this higher-end red wine, from Piedmont, Italy, is on the lighter end of the full side, says Bucich. With a ruby red color, flowery notes of violet and roses, and fruity aromas of cherry and raspberry, this dry, well-balanced wine is an excellent choice with any holiday aperitif or dinner course.

Square, Plumb, & Level Cabernet Sauvignon 2016
Also, for sale at Off the Vine is this California cab that hails from the Bradford Mountain area of Dry Creek Valley. Bucich describes the cabernet sauvignon- cabernet franc blend as a "fuller, deeper, richer red." It has a dark ruby hue with aromas and flavors of red cassis, chocolate cookies, green peppercorns, sage, and honey-roasted nuts. Pair it with hearty meats or game with grilled veggies on the side.


Les Alliés Bourgogne Chardonnay 2019
For white wine drinkers, one of Bucich's top choices at Off the Vine is this chardonnay of French origin. It's "crisp and aromatic with no oak," he says. Produced in the Burgundy region of France, this chardonnay is best enjoyed with pasta, shellfish, fish, cured meats, and mild and soft cheeses.

Château Vieux Chevrol Lalande de Pomerol 2016
Also available at Adega Wine & Spirits is this slightly higher-end red bordeaux wine from France. Coyotecatl says bordeaux wine is quite the popular seller during the holidays. He suggests sipping it with roasted pork, but he adds that it can stand up to heavier dishes as well.

Finca Abril 1922 Old Vine Malbec 2016
You can find this Mendoza, Argentina wine at Adega Wine & Spirits. With notes of ripe black plum and spices, it's got a deep, dark red hue. Pair it with your most decadent holiday meal— steak or game meat would be particularly fine food choices, says Coyotecatl.

North Fork Project 2016 Merlot
Last but not least, if you're looking for a local wine, then Adega Wine & Spirits has you covered with this red wine from Long Island's Pellegrini Vineyards. The merlot has notes of dark chocolate and cherry. It also has nice acidity, is sustainable, and goes well with leaner dishes, says Coyotecatl.
Prices range from $15-$40 for the wines listed above; contact the stores or stop by and chat with the friendly staff for exact pricing. Both shops offer a selection of curated, hand-picked wines to meet every budget and taste this holiday season.