7 Restaurants That Serve Mouthwatering Pasta 
By Christina Heiser Posted: March 17, 2022
Pasta Porn
Astoria is known for its world-class cuisine, and one of the best dishes you can find here is pasta. With many charming Italian trattorias dotting the neighborhood, you'll feel like you've been transported to Rome without ever leaving the borough. So where should you head for an epically delicious bowl of pasta? Start by visiting these seven restaurants—and make sure you go there hungry!

Trattoria L'incontro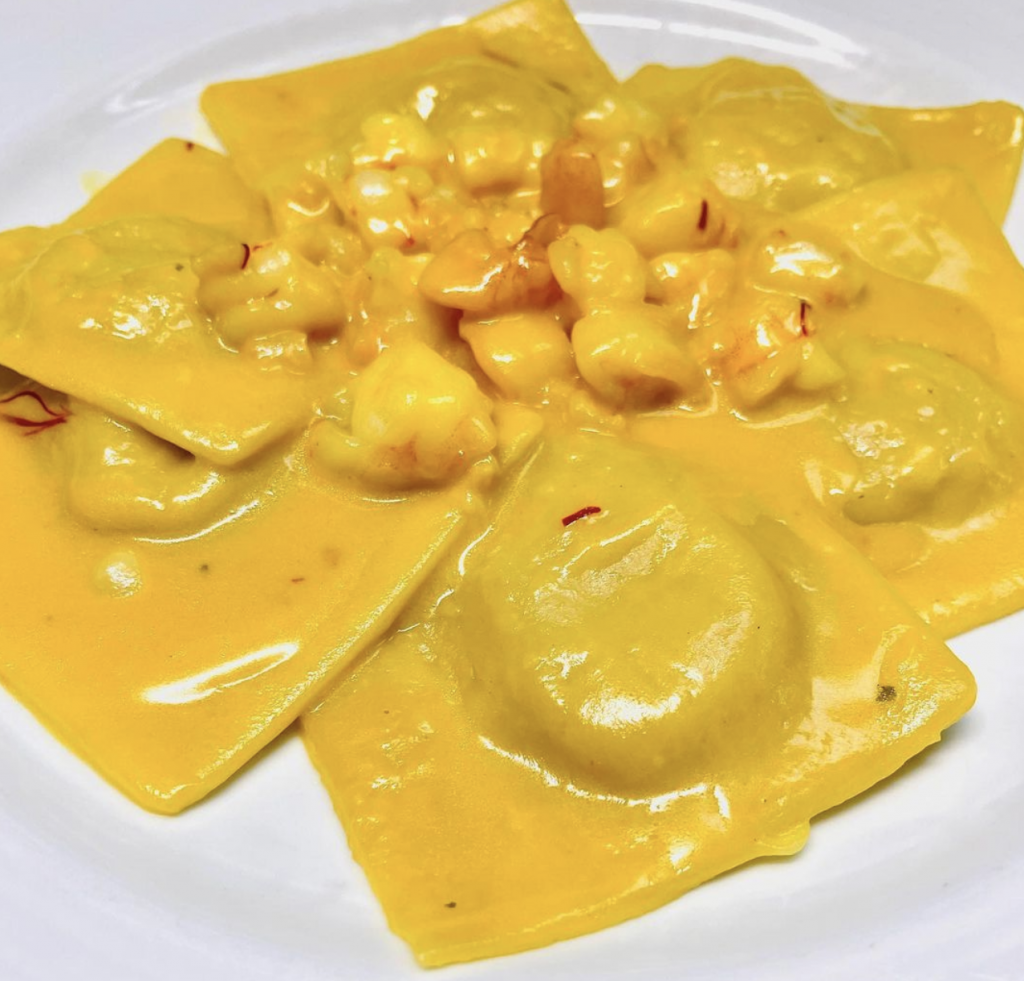 Arguably the most well-known Italian restaurant in the area, Trattoria L'Incontro is famous for a reason. The upscale Italian ristorante, which has been in the neighborhood since 1999, offers classic pasta dishes, like cacio e pepe, as well as a ton of unique specials that change daily, like the shrimp stuffed ravioli with chopped shrimp in a saffron sauce, seen here. (You'll be seriously impressed listening to the waiters rattle off the list of specials!) All of the pastas are made using the freshest ingredients, making for a truly exceptional meal.
21-76 31st St / 718.721.3532 / @trattoria_lincontro
---
Ornella Trattoria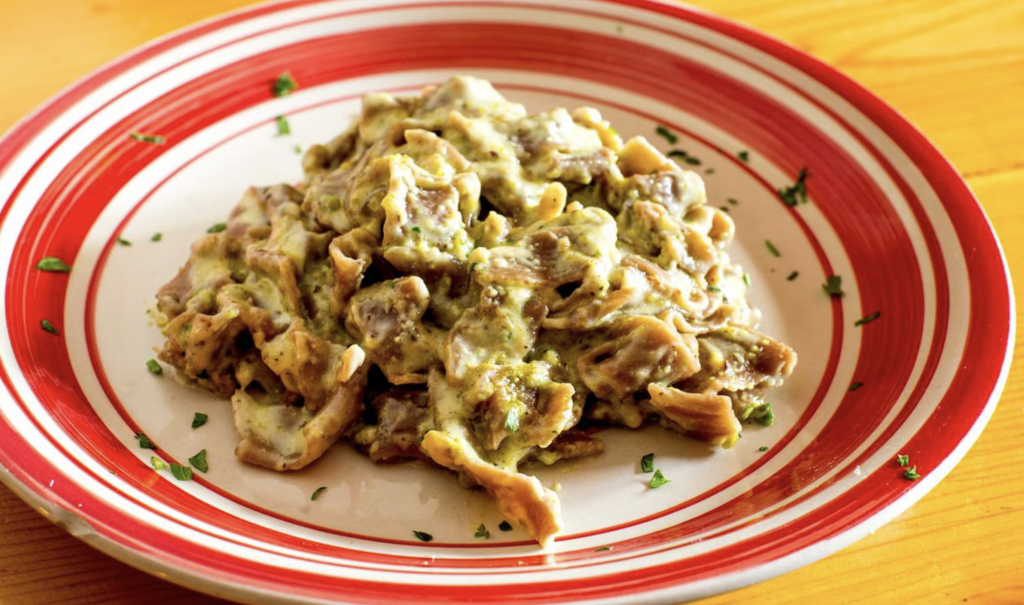 You'll surely be able to satisfy your craving for pasta at Ornella Trattoria, a family-run Italian restaurant on bustling 23rd Avenue. The menu is jam-packed full of pastas you can't get anywhere else, like the pasta di castagna, chestnut flour pasta in a cream and pistachio sauce with truffle oil, seen here. There are plenty of gluten-free and vegetarian options on the menu, so everyone can enjoy a pasta meal here.
29-17 23rd Ave / 718.777.9477 / @ornellatrattoria
---
Trattoria Ora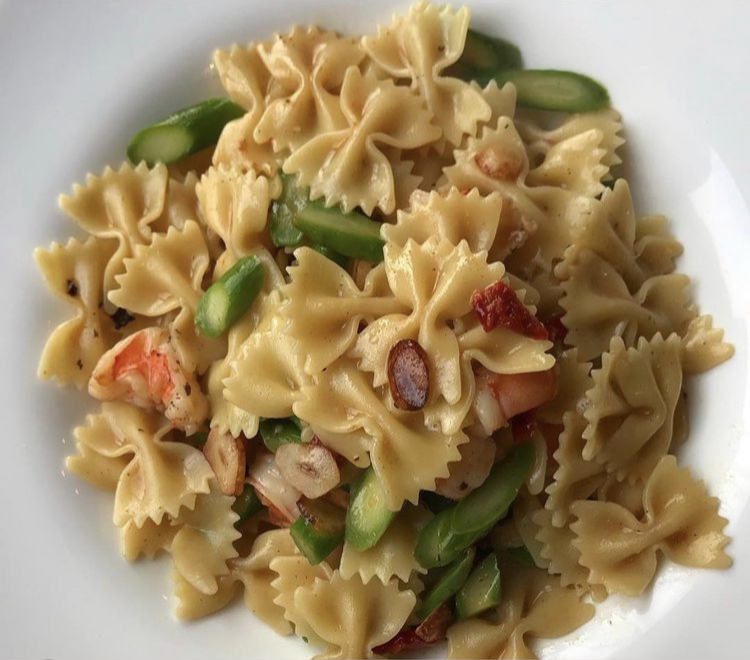 A true hidden gem tucked away in a quiet part of the neighborhood, Trattoria Ora is a family-owned business that offers a fine dining experience in an intimate setting. Two of the standout pasta dishes on the menu are the farfalle docino with shrimp, asparagus, sun dried tomatoes and garlic olive oil, seen here, and the ravioli funghetto with blended mushrooms, truffle oil and a touch of cream.
18-01 Astoria Blvd / 718.433.9680 / @trattoria_ora
---
Palermo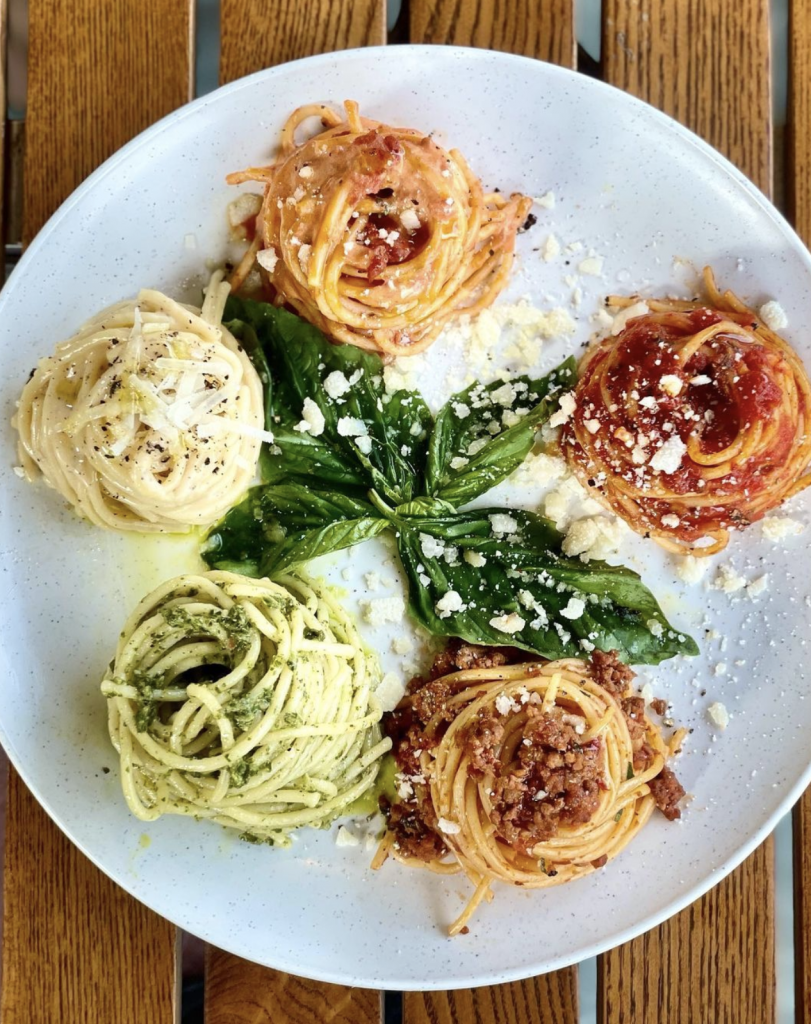 Take a romantic stroll through Astoria Park, then follow it up with a home cooked meal at Palermo nearby. This under-the-radar, family-owned restaurant has traditional and modern Italian fare on its menu. Choose from a variety of pasta shapes and sauces to suit your tastes, and make sure to save room for dessert (hello, tiramisu!) while you're there.
23-92 21st St / 718.267.0010 / @palermonyc
---
Vesta Trattoria & Wine Bar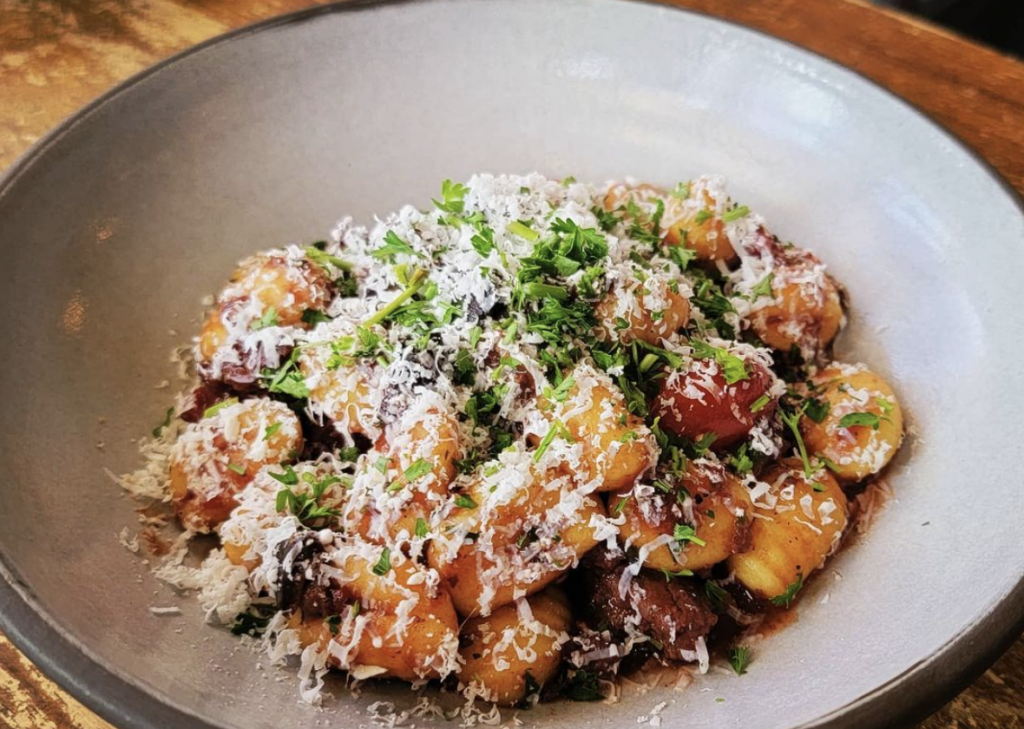 You'll fall in love with the pasta at this modern trattoria and wine bar in the heart of Astoria. Current pasta items include the must-try lamb merguez gnocchi made with roasted leg of lamb, eggplant-tomato ragu, and ricotta, seen here. Other drool-worthy pasta dishes worth ordering include the wild boar lasagna and orecchiette ai funghi.
21-02 30th Ave / 718.545.5550 / @vestavino
---
Via Trenta Osteria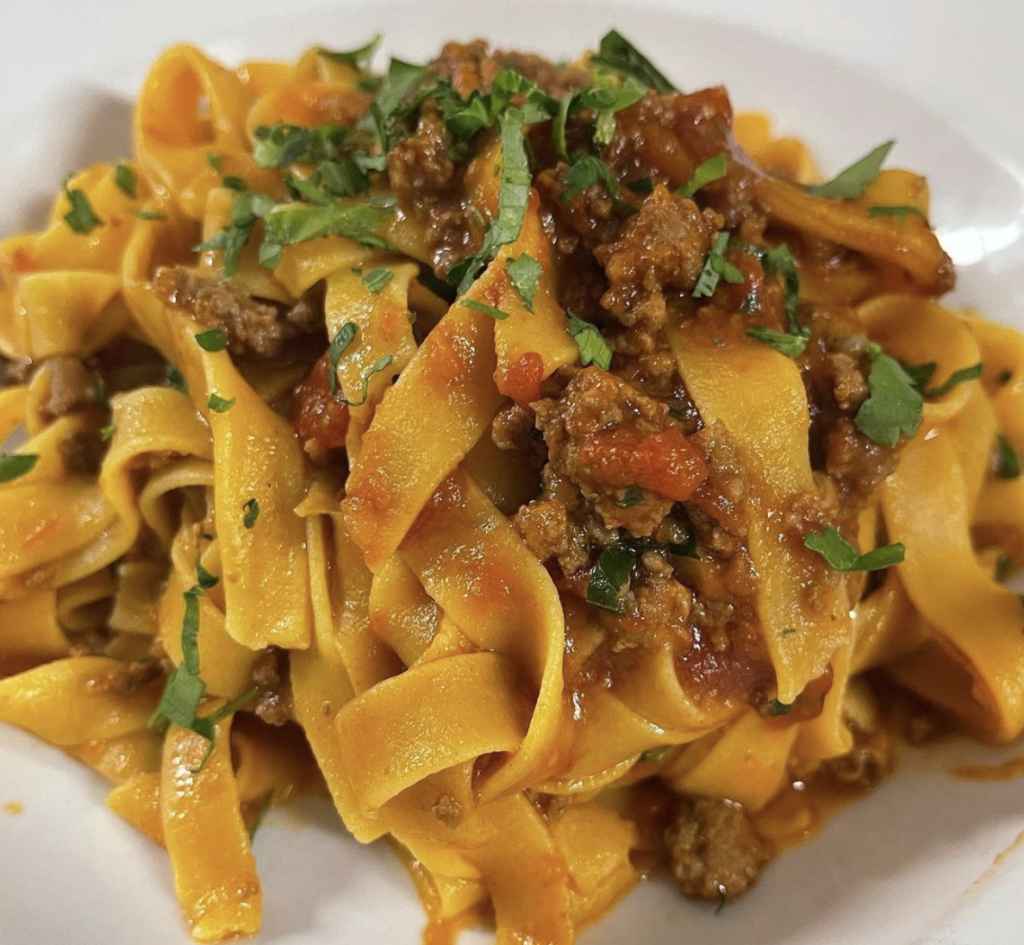 Head to this authentic osteria for housemade pasta, salads, Italian salumi and more. Sip Italian wine while you savor incredible pasta dishes, like the fettuccine alla bolognese, seen here. Other menu standouts include the ravioli tartufo (truffle and ricotta ravioli in a truffle-butter sauce) and pappardelle al ragu di manzo featuring ribbon pasta in a filet mignon ragu with porcini.
36-19 30th Ave / 718.545.2090 / @viatrentaosteriawinebar
Bonus Pick!
---
Manetta's Ristorante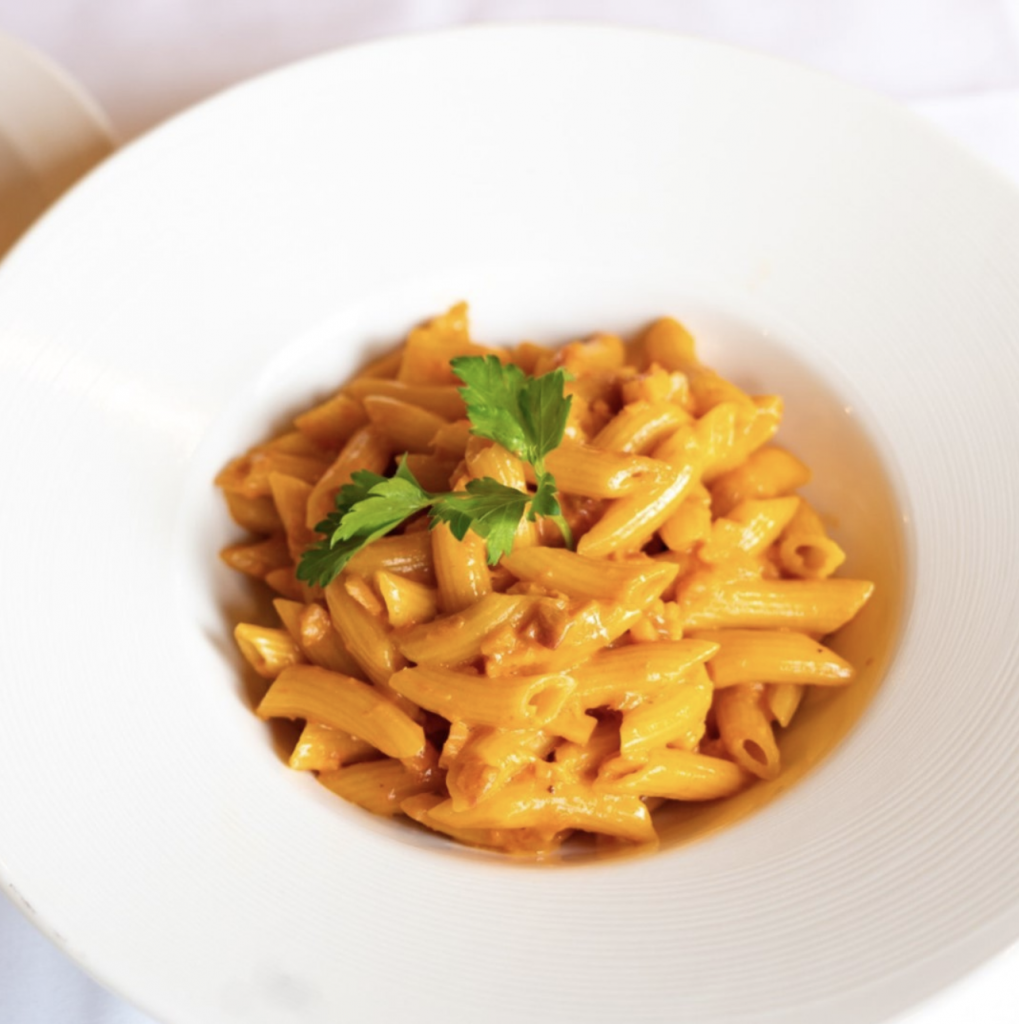 If you're curious to venture outside of Astoria, LIC also has plenty of yummy pasta too. Manetta's Ristorante is a neighborhood staple and worth checking out. Munch on classic, comforting pastas like penne alla vodka (seen here), orecchiette with broccoli rabe and sausage and squid ink linguini in a spicy tomato sauce.
10-76 Jackson Ave / 718.786.6171 / @manettaslic