The 20 Best Brunch Spots Right Now
By Christina Heiser Posted: June 17, 2022
Summer is here, which means it's time to kick back, relax, and enjoy a leisurely weekend brunch with your besties. Luckily, there's no shortage of restaurants offering fantastic brunch options throughout Astoria, Sunnyside and Long Island City. These spots serve up everything from savory chicken and waffles to stacks of sweet fluffy pancakes, as well as your favorite brunch cocktails to go alongside the food.
So without further ado, we've rounded up the hottest brunches to try this season. Hurry up and get your weekend social calendar in order!
---
Sanfords Astoria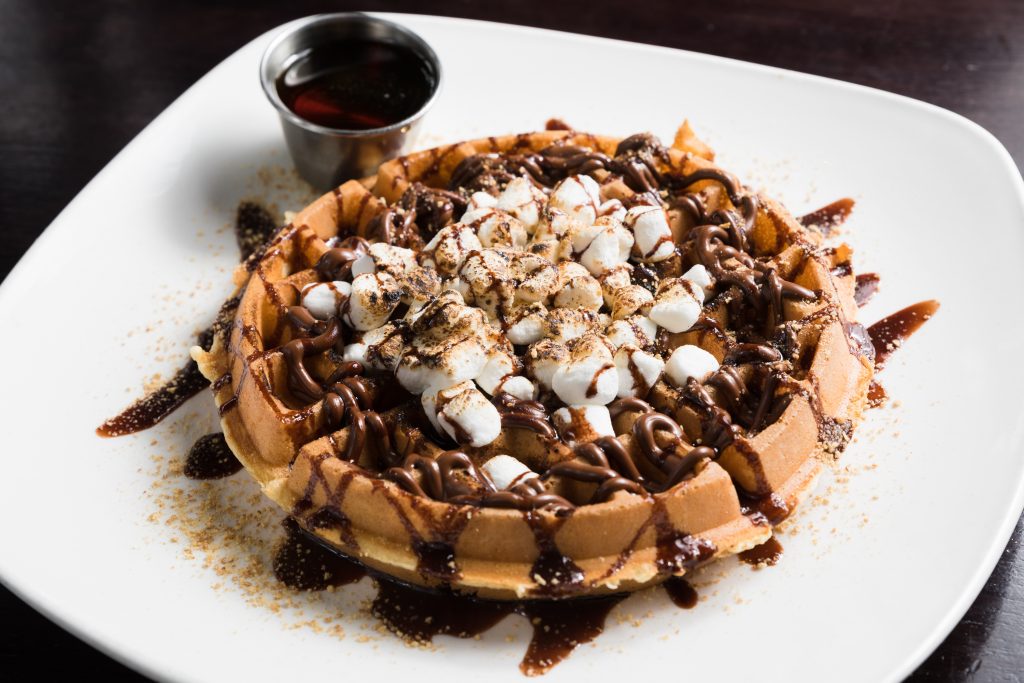 Come to Sanfords Restaurant to dine on decadent brunch delights like nutella s'mores waffles, chilaquiles verdes and prime hanger steak and eggs. Pair your food with bottom Bloody Marys or mimosas to round out your winning meal.
3013 Broadway / 718.932.9569 / @sanfordsastoria
---
Mom's Kitchen & Bar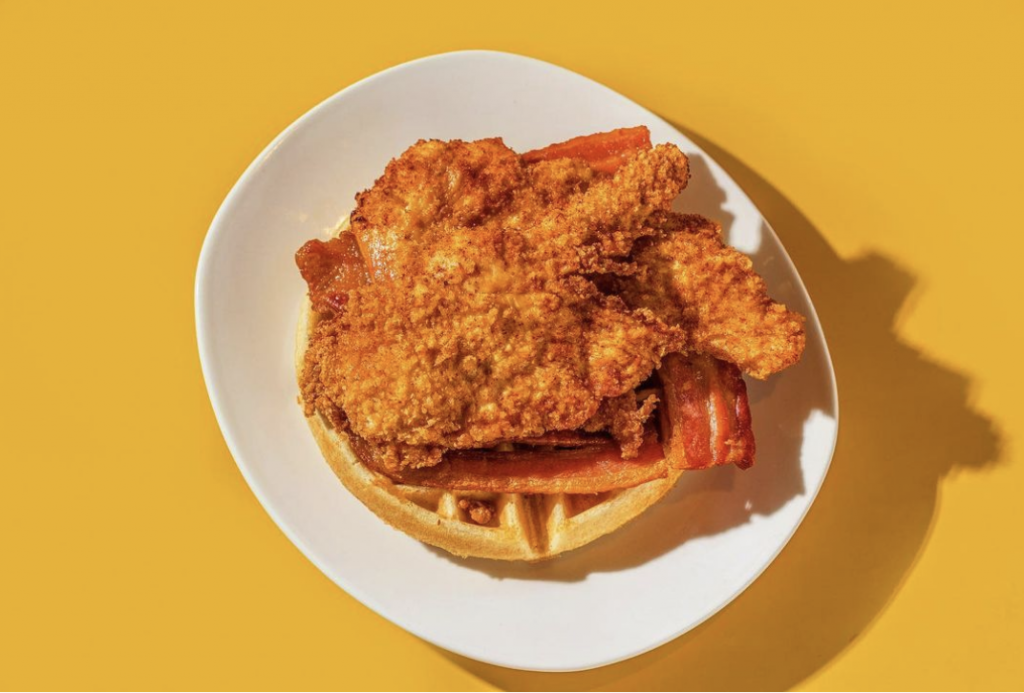 At Mom's Kitchen & Bar, they serve all-day brunch so you can satisfy your craving for breakfast food any time. Check out the over-the-top menu items, including the chicken and bacon waffle, mac and cheese pancakes and pancake burrito while you're here. If you're really feeling daring, order one of their famous boozy shakes.
3301 31st Ave / 718.267.0142 / @momsastoria
---
Trestle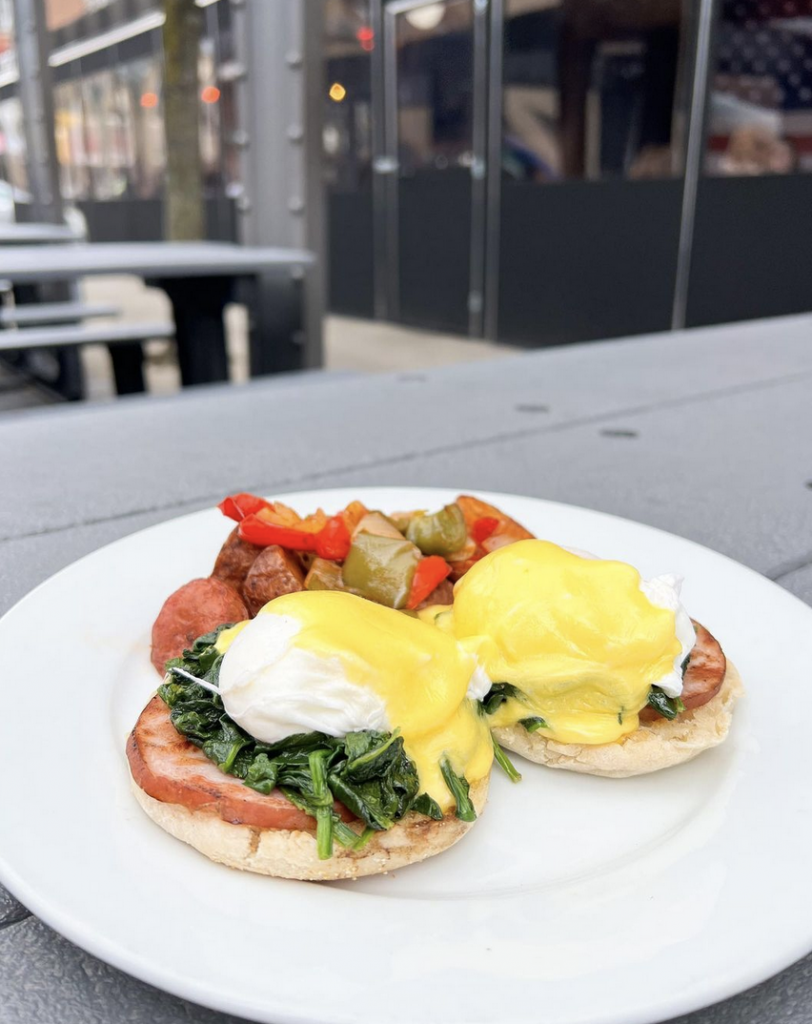 Head to Trestle to nosh on classic brunch dishes like eggs benedict, huevos rancheros and chocolate chip pancakes. You can also build your own omelette. There's even a bottomless brunch option so you can kick back mimosas, bellinis or Bloody Marys while you dig into our yummy food.
3402 Broadway / 347.808.0290 / @trestleastoria
---
Sugar Freak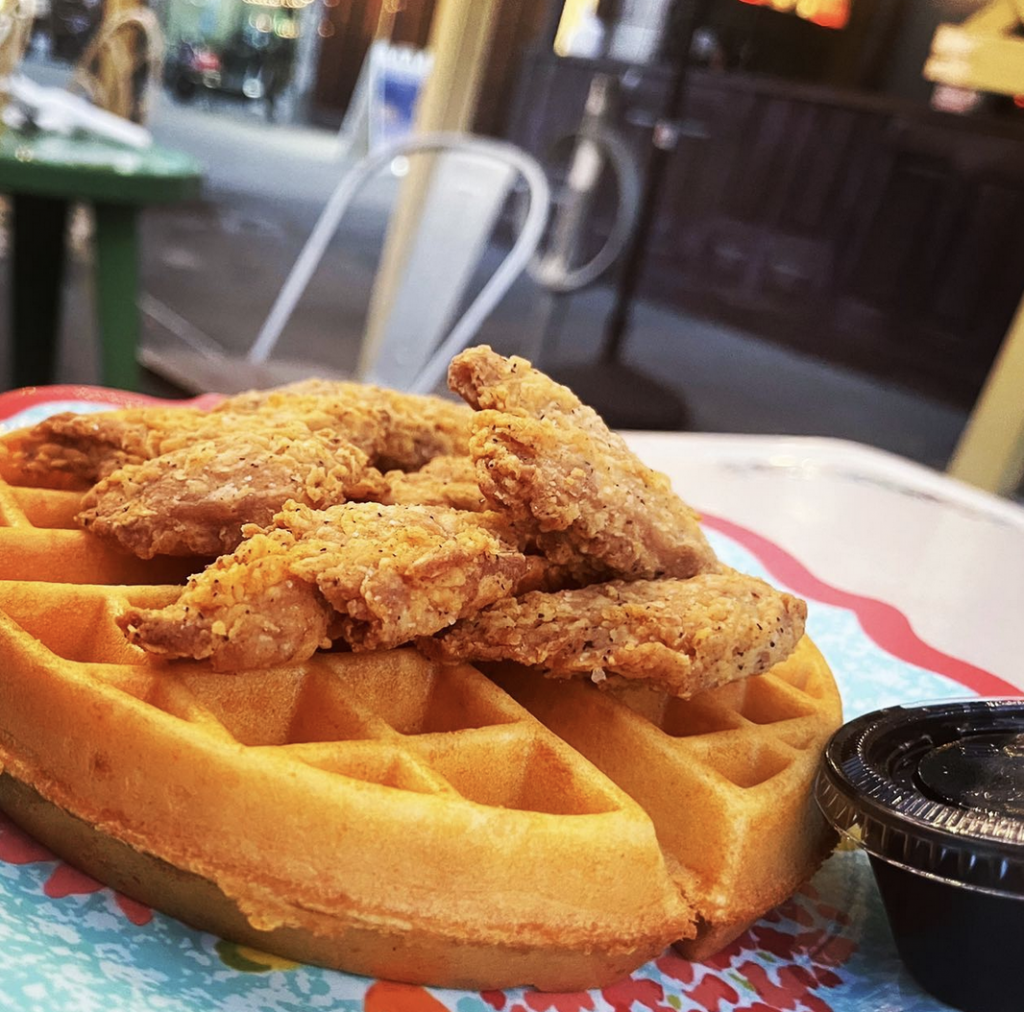 This New Orleans-themed restaurant is the real deal. The brunch menu is loaded with Cajun- and Creole-inspired dishes like jambalaya and eggs, seafood benedict and shrimp creole and cheese grits. Make sure to order a hurricane (or two!) with your meal.
3711 30th Ave / 718.606.1900 / @sugarfreaknyc
---
Oliver's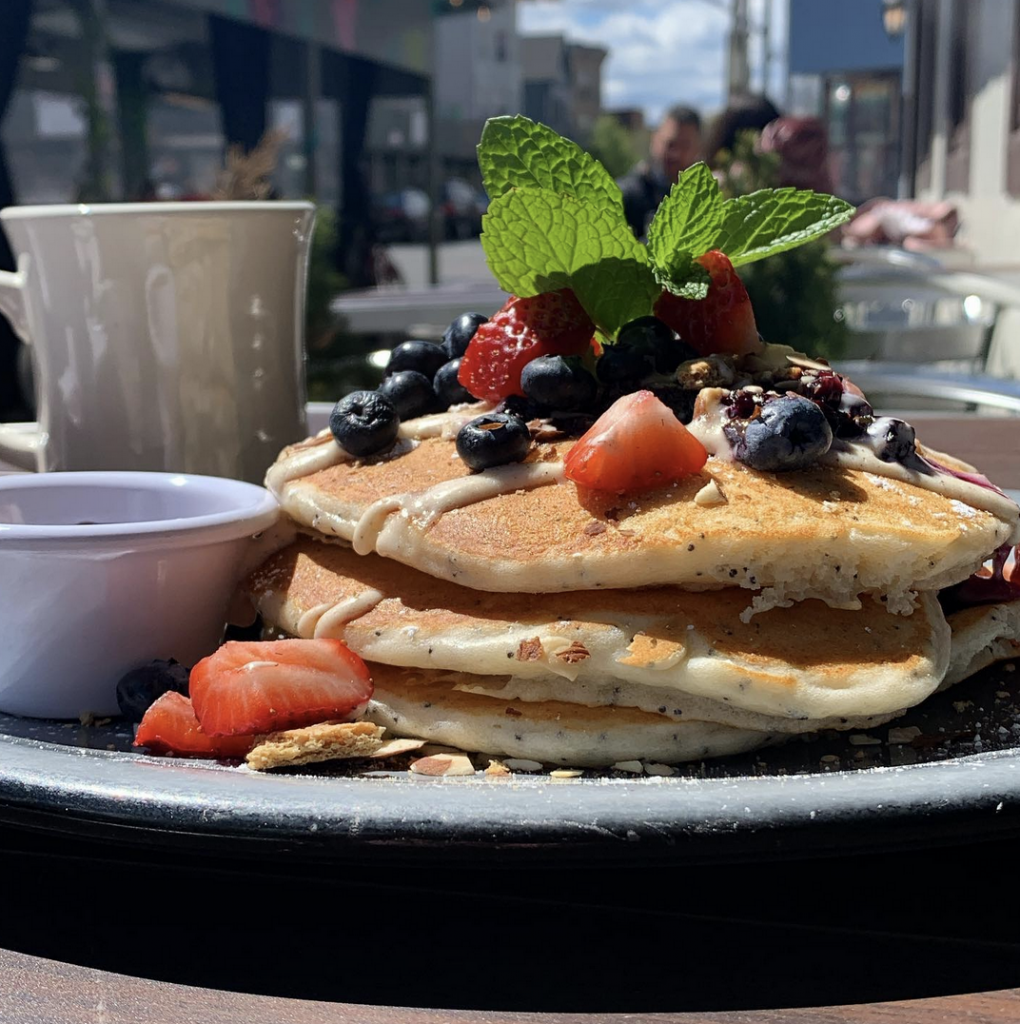 Get your fill of all the brunch fixings at Oliver's. From lemon ricotta pancakes to breakfast burritos to avocado toast and beyond, this restaurant has something to suit every taste. Order a side of bacon to share with friends (because why not?) and sip on a brunch cocktail while you're at it.
3719 Broadway / 718.806.1476 / @oliversastoria
---
The Thirsty Koala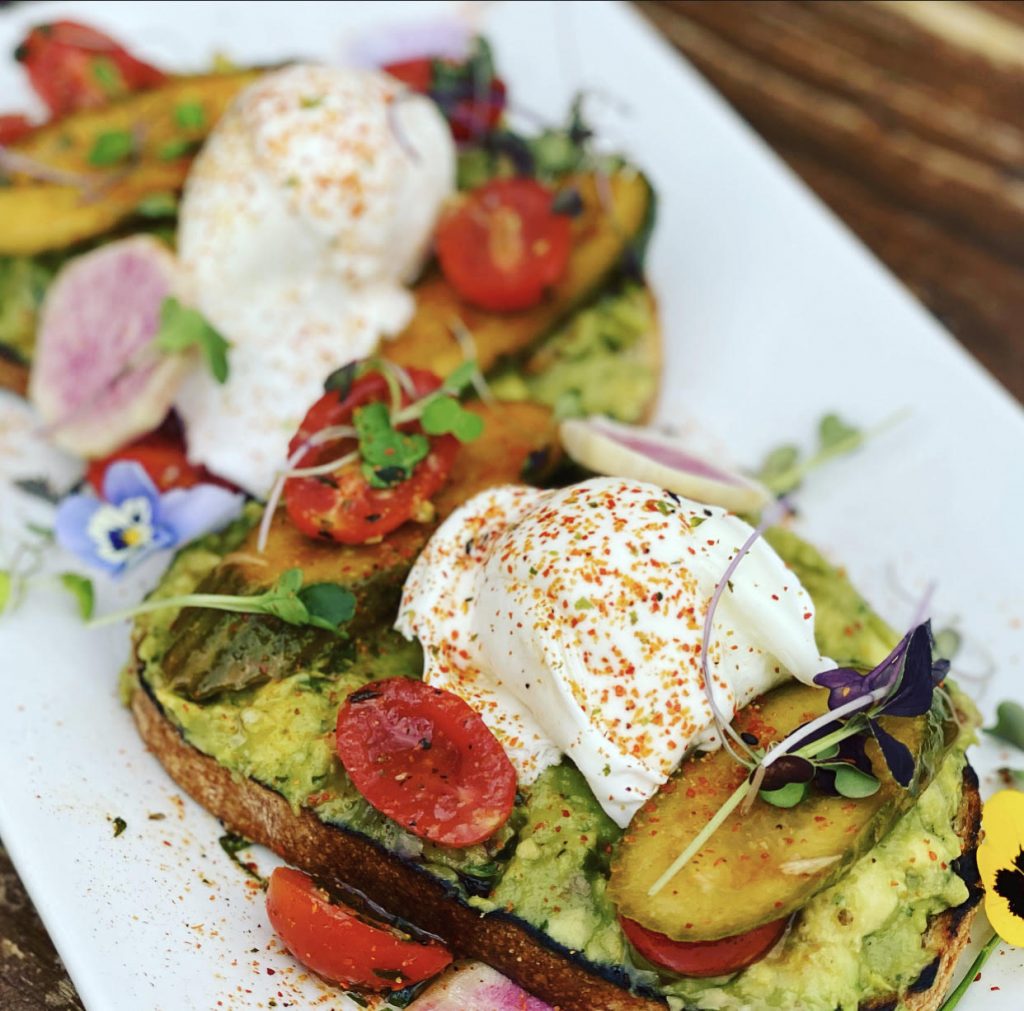 If you or your dining partner is gluten-free, then The Thirsty Koala is a must-do for brunch. Almost the entire menu at this Australian spot is gluten-free or can be made gluten-free, so people with dietary restrictions or food allergies can enjoy all the brunch staples. Try the avocado toast, lemon myrtle ricotta pancakes, brekkie sandwich and more.
3512 Ditmars Blvd / 718.626.5430 / @thethirstykoala
---
The Vegoist at No5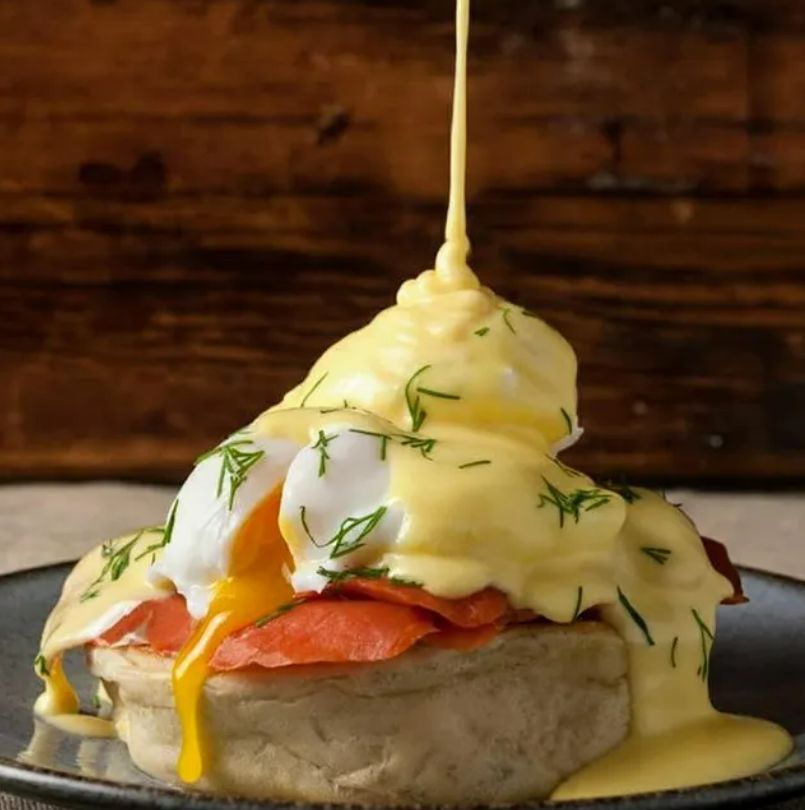 Vegan eaters will fall in love with the brunch offering at this hip plant-based joint. Here, you can order everything from vegan eggs to vegan taco and quesadillas to vegan quinoa crepes. There are also plenty of non-vegan options on the menu, so everyone can find something they like.
3543 37th St / 718.729.5665 / @the_vegoist
---
Queen's Room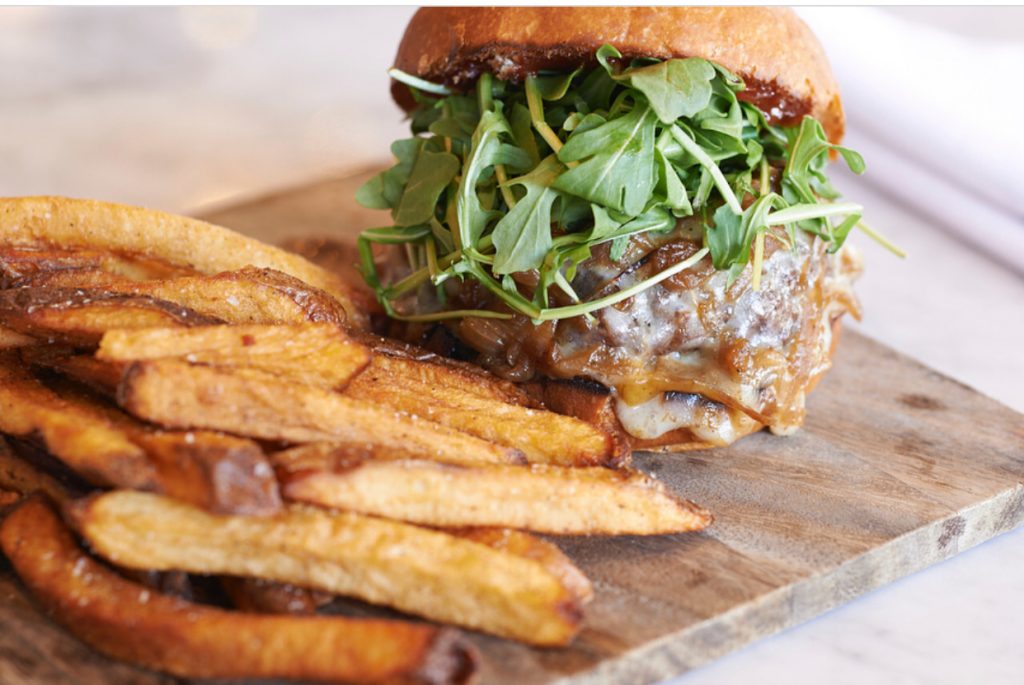 The Royal Brunch at Queen's Room shouldn't be missed. The house specialties, like smoked salmon benedict and biscuits and gravy, are out of this world. So are the sandwiches, like the croissant-wich with applewood-smoked bacon, fried egg and cheddar cheese and the Queen's Room burger, with caramelized onion, bourbon BBQ sauce and swiss cheese.
3602 Ditmar Blvd / 347.987.3994 / @queensroomnyc
---
DiWine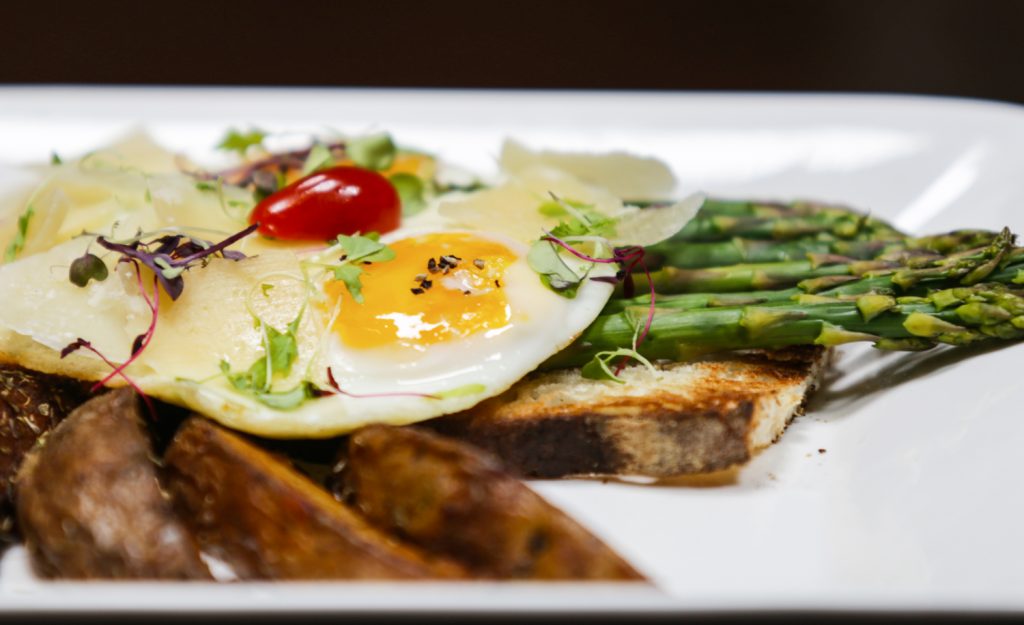 DiWine might be known as a wine bar, but they have an excellent brunch as well. Head there on a weekend afternoon for inventive items like truffle eggs, lobster BLT and a frittata loaded with veggies and feta cheese. You have the option to make it a boozy brunch, and there's even live jazz on Sunday afternoons.
4115 31st Ave / 718.777.1355 / @diwinebar
---
Astoria Provisions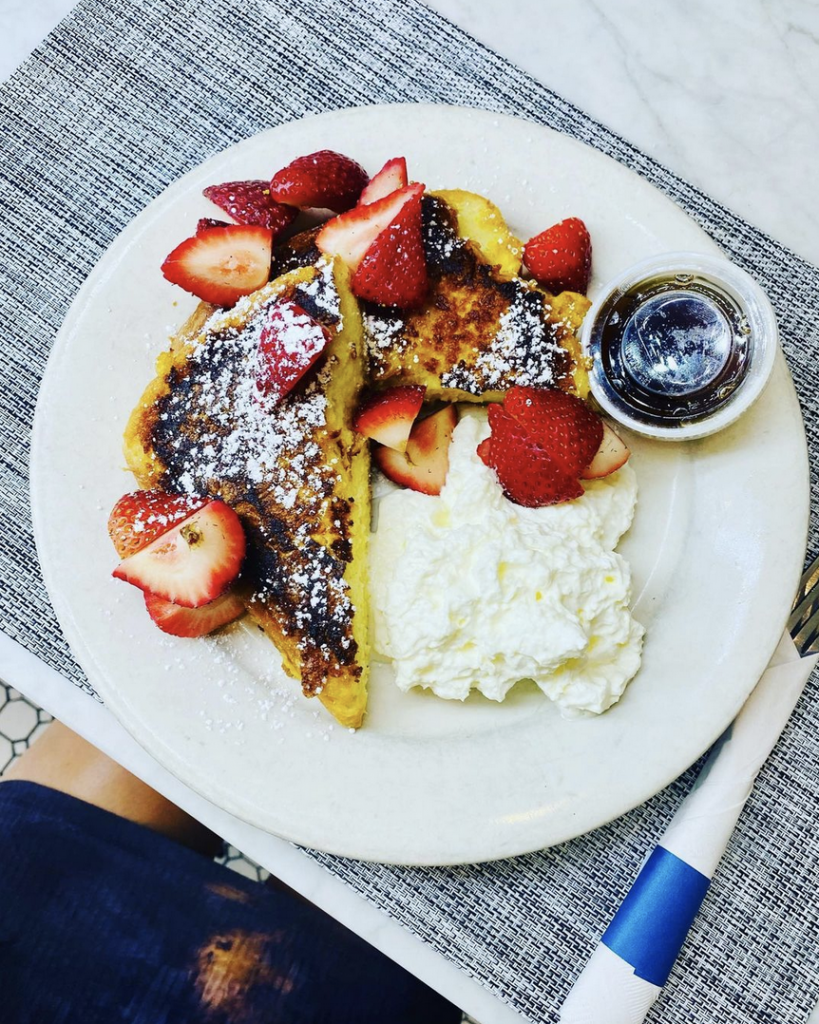 This American bistro serves casual fare, including all-day breakfast. It's the perfect locale for a low-key brunch. They serve fluffy pancakes, breakfast tacos, nutella French toast and more. Grab a cold brew coffee with your food to get energized for the day.
1223 Astoria Blvd / 917.396.4002 / @astoriaprovisions
---
TRU Astoria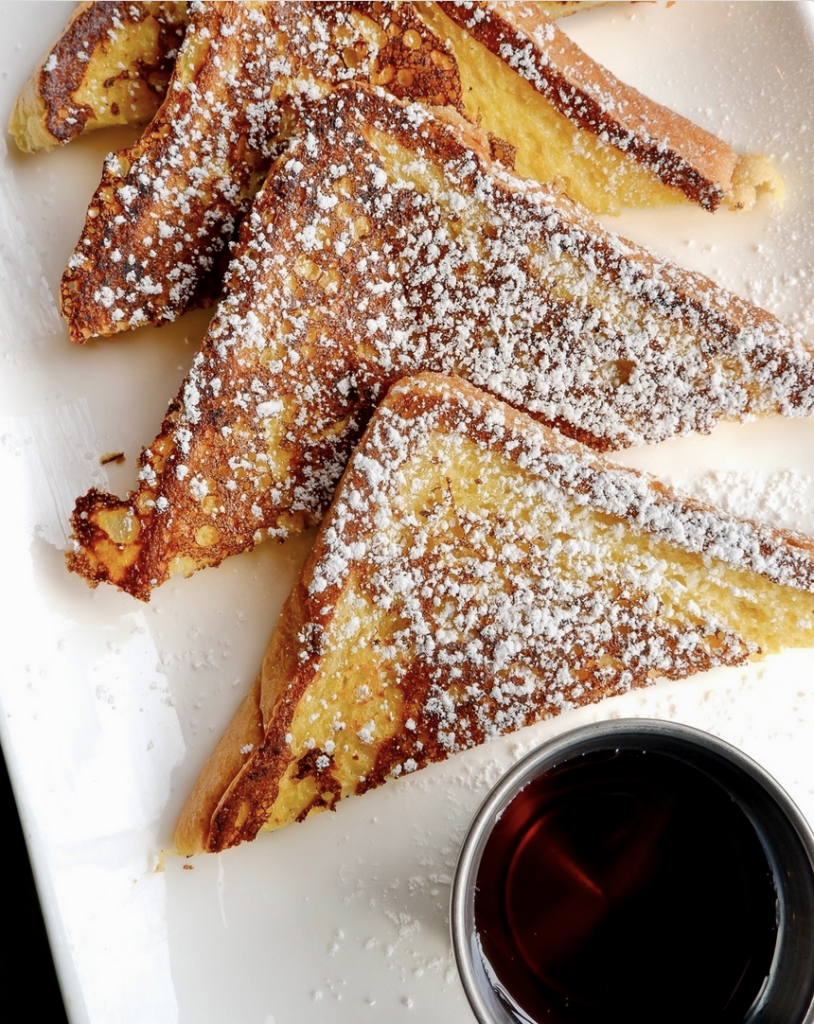 Whether you're feeling savory or sweet, you can find something you like on TRU Astoria's brunch menu. Go around the world with the Greek pork hash, TRU English breakfast and maple French toast. Add a bottomless brunch to make it a party.
3519 Ditmars Blvd / 646.878.6000 / @truastoria
---
The Grand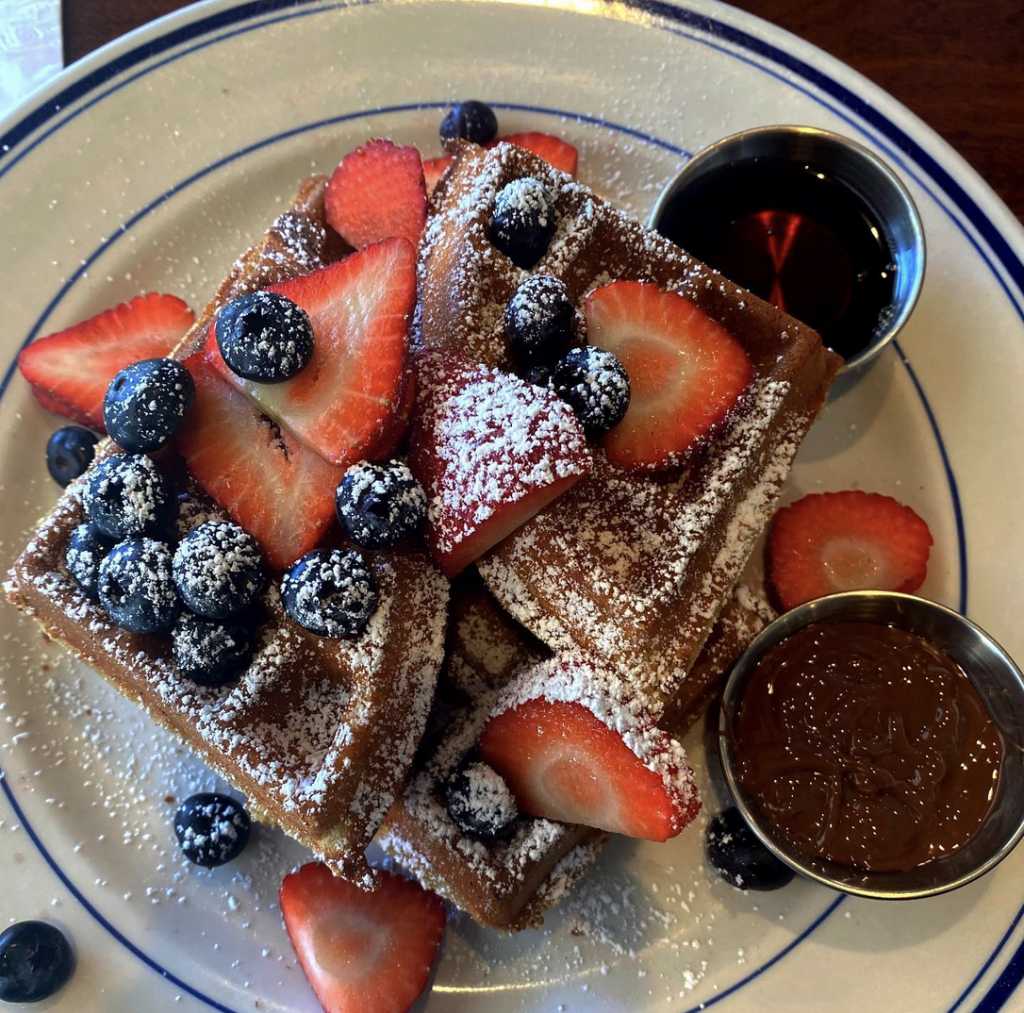 There's a reason why The Grand remains one of the most popular brunch spots in Astoria. From vegetarian omelets to bananas foster pancakes to Greek lox pitas, there are so many good choices on the menu we don't know how you'll narrow down your decision to just one. The Grand also has a full menu of brunch cocktails, including the breakfast paloma and sunrise spritz.
3701 30th Ave / 718.806.1504 /@thegrandnyc
---
Boutique Bistro Bar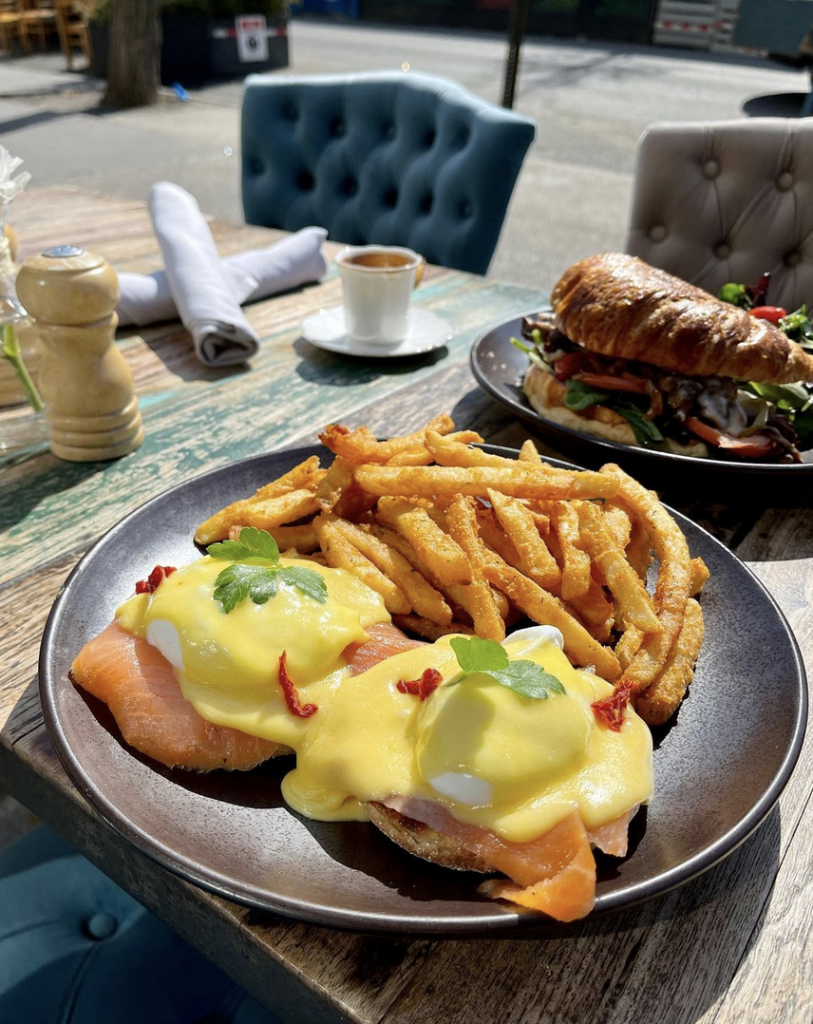 You'll feel like you're in Paris at this charming French bistro so you can travel abroad without leaving Astoria. The brunch menu contains French classics like quiche lorraine, croque madame and nicoise salad. Sip a cappuccino or fresh juice while you fill up on French comfort food.
3301 Ditmars Blvd / 929.666.7762 / @boutiquebistrobar
---
The Shady Lady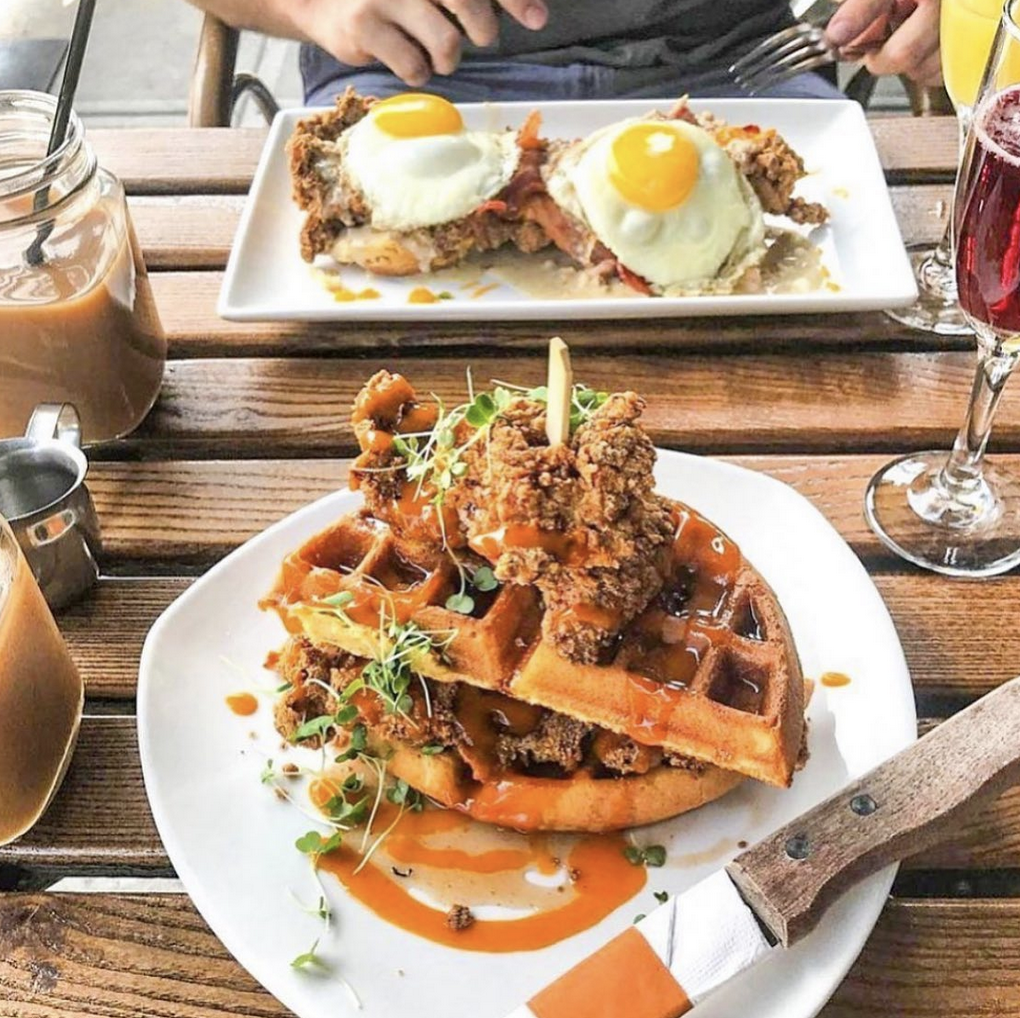 This fun restaurant on bustling 30th Avenue has one of the most well-known brunches in the neighborhood. Build your own three-egg omelet, carbo-load on pancakes or French toast or eat a savory meal of chicken and waffles. At The Shady Lady, you have plenty of options to choose from when you visit for brunch. Bonus: All entrees come with a free coffee or tea plus a brunch cocktail or juice.
3419 30th Ave / 718.440.9081 / @theshadylady_astoria
---
Quaint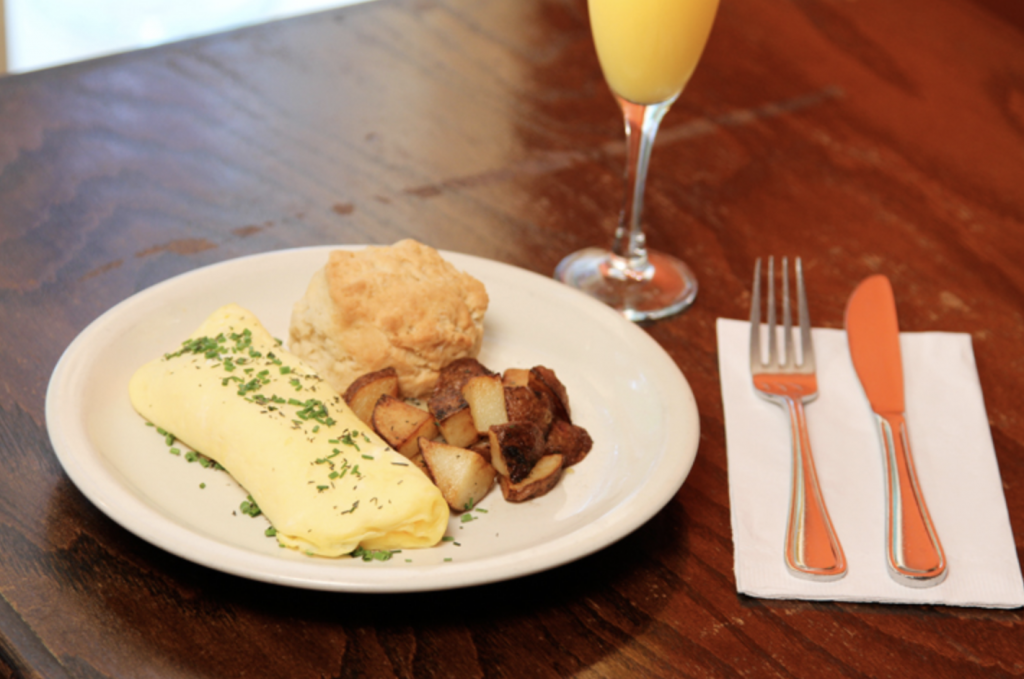 Head to this, dare we say, quaint restaurant in Sunnyside for a delightful brunch. You'll find brunch staples like three-egg omelets, egg benedict, brioche french toast and BLT sandwiches on the brunch menu. Quaint also offers brunch cocktails like mimosas, Bloody Marys and kir royales to enjoy alongside your food.
4610 Skillman Ave / 917.779.9220
---
Jackson's Eatery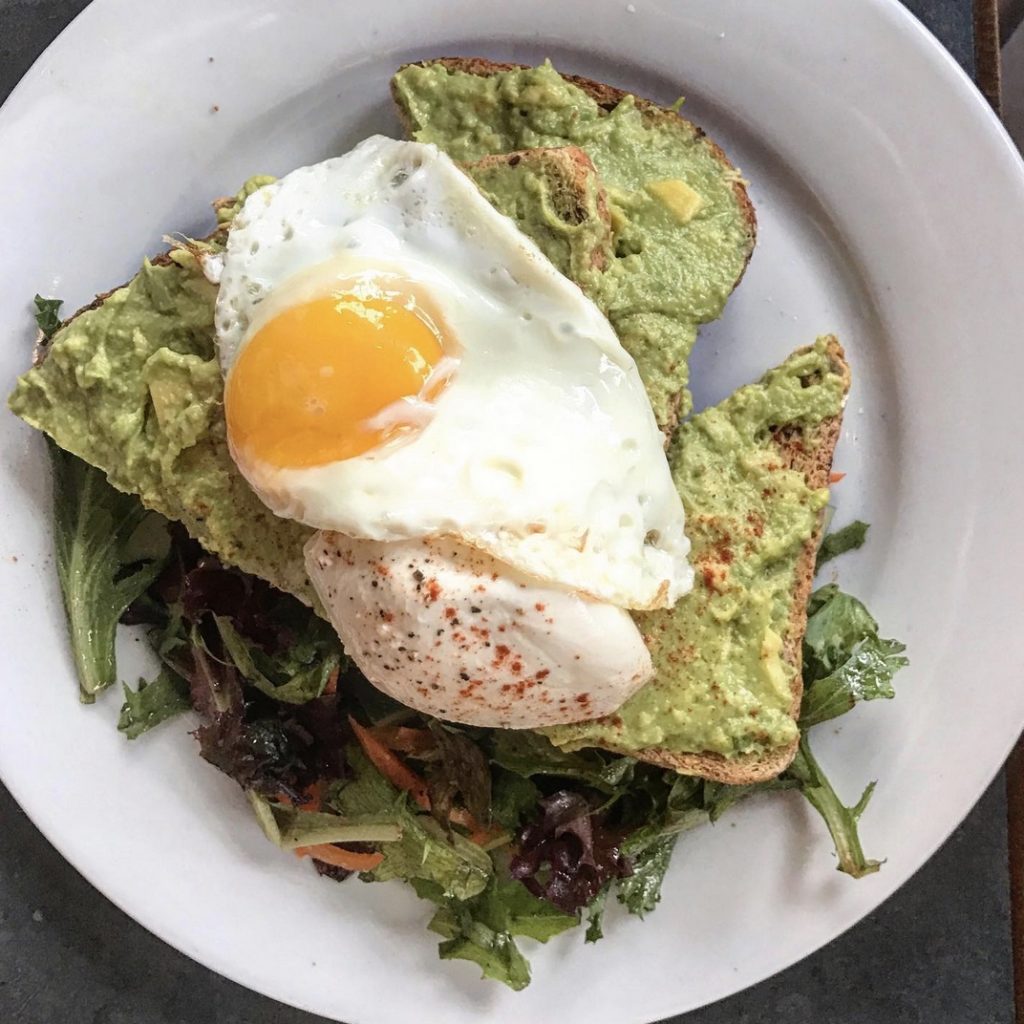 If you ask someone for a brunch recommendation in LIC, they'll definitely tell you to go to Jackson's Eatery. This urban-chic restaurant has a southern-inspired food and drink menu. Brunch options include three-cheese mac 'n cheese with a cornbread crust, avocado and burrata toast, cajun shrimp 'n grits and a frittata of the day. Don't leave without trying the spicy sriracha Bloody Mary.
1037 Jackson Ave / 347.649.1721 / @jacksons_lic
---
Sek'end Sun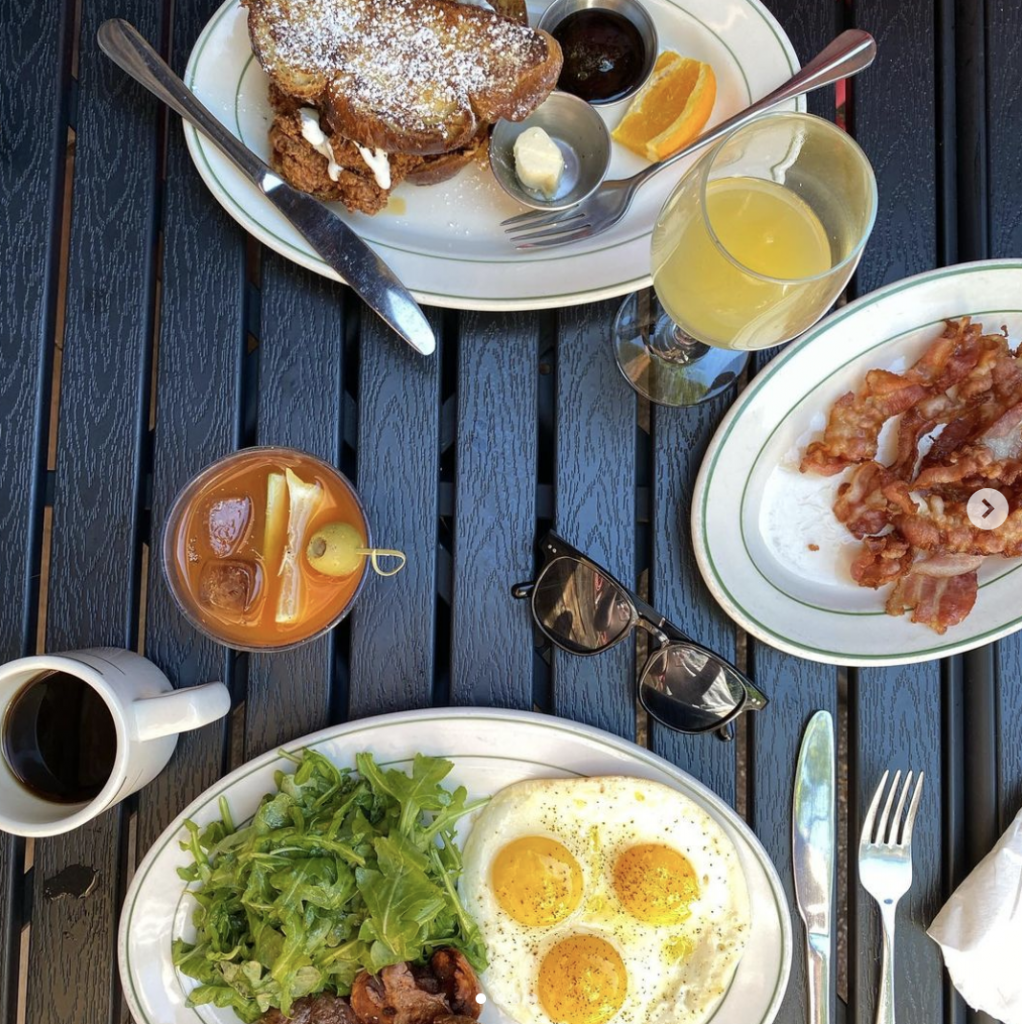 This laidback cocktail bar does a great brunch. Omelets, breakfast sandwiches, Belgian waffles, burgers and honey butter hot chicken sandwiches are all on the brunch menu here. Make sure to get a side of home fried potatoes and order a brunch cocktail or juice to complete your meal.
3211 Broadway / 917.745.0745 / @sekendsun
---
Cafe Henri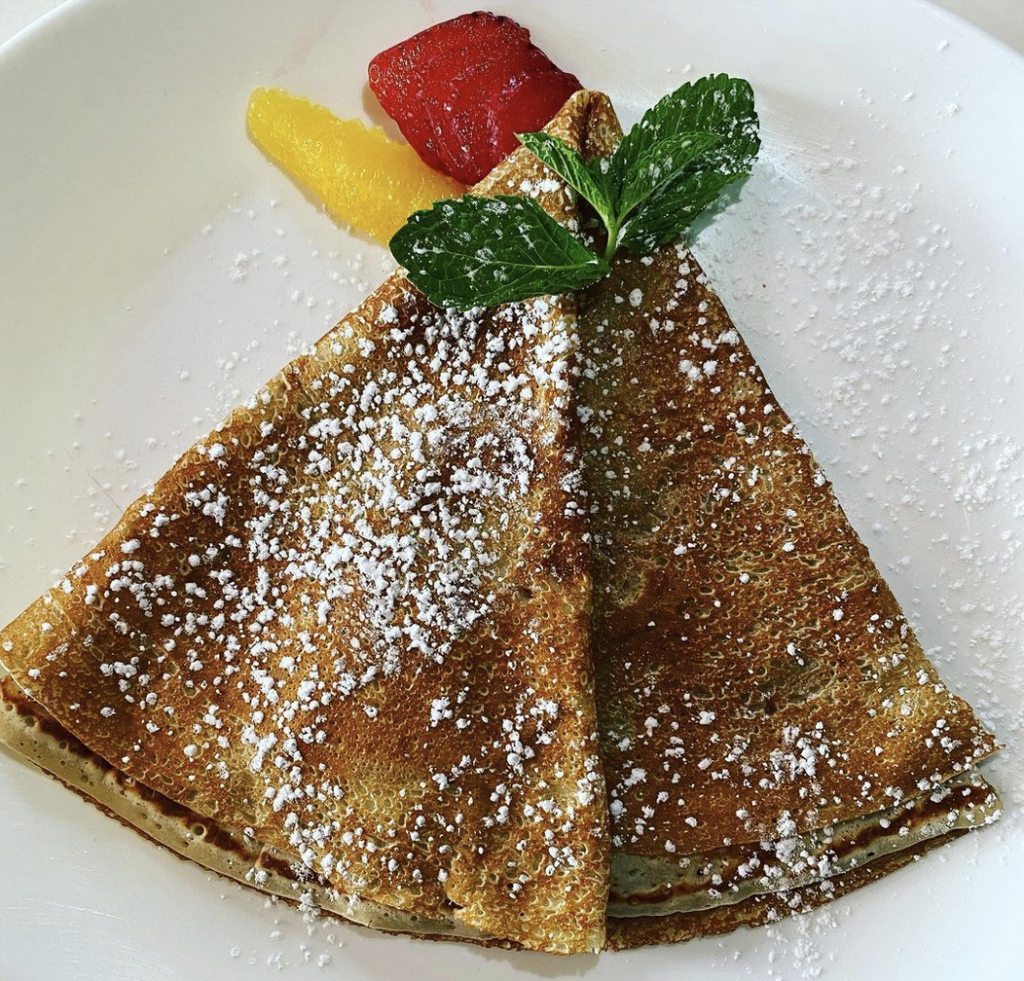 Another slice of France right in Queens, Cafe Henri has a brunch menu full of modern takes on Parisian cuisine. On the brunch menu, choose from croissants, tartines, crepes, croque monsieurs and more. Caffeinate yourself with a cafe au lait to start your day on the right foot.
1010 50th Ave / 718.729.5794 / @cafehenrilic
---
The Ditty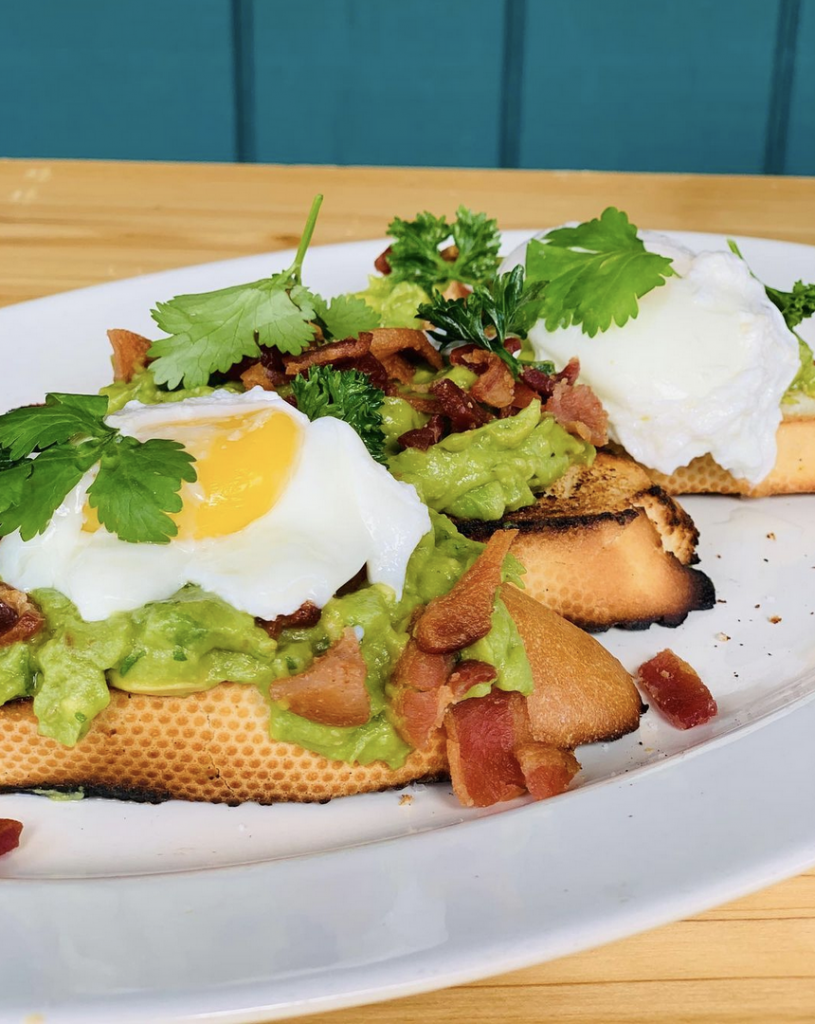 Yes, this cocktail bar also does a fantastic brunch. Whether you order avocado toast, biscuits and gravy or shakshuka, you're sure to have a delicious mid-morning meal here. Because The Ditty is known for their cocktails, you definitely have to get one at brunch. The coconut coffee martini is a must-try.
3503 Ditmars Blvd / 347.617.1747 / @thedittybar
---
Sweet Chick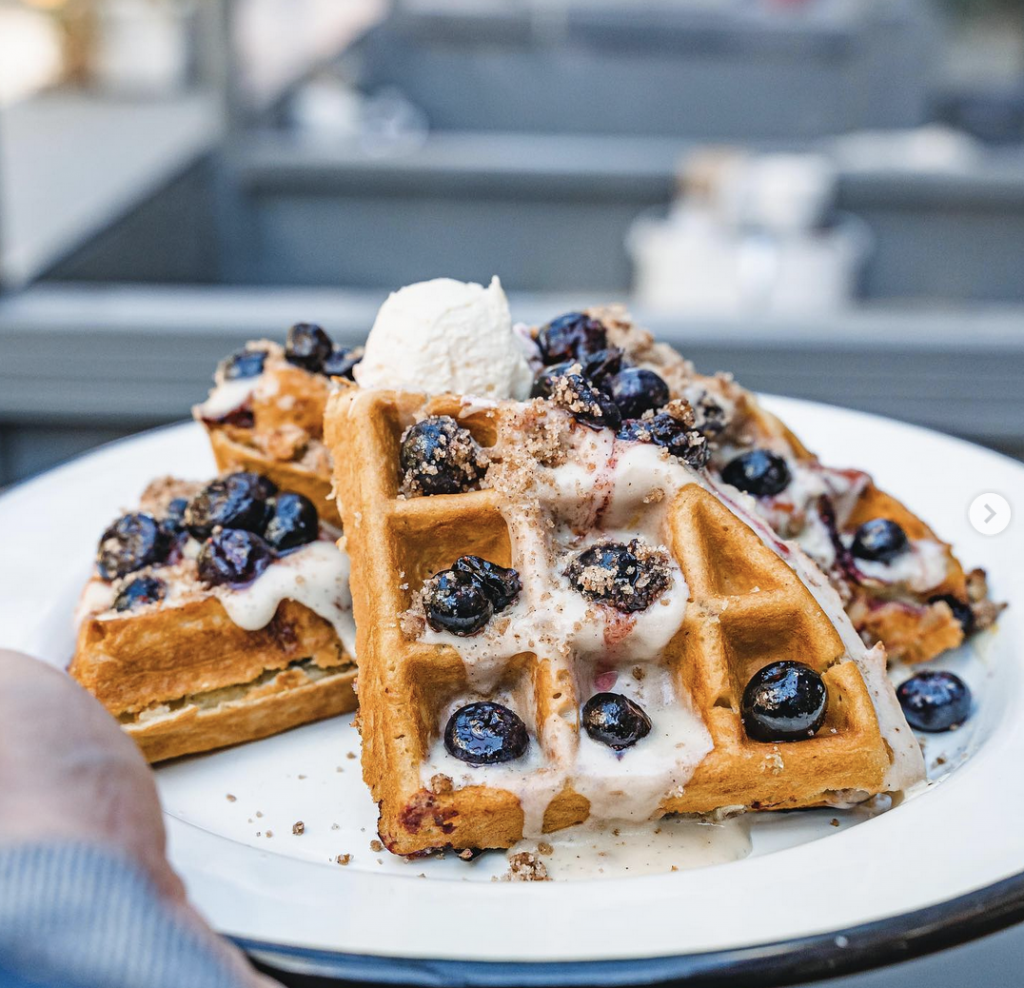 Fun fact: Rapper Nas is the co-owner of Sweet Chick an American comfort food joint with multiple locations including one in Long Island City. On the brunch menu, you'll find breakfast sandwiches served on biscuits, classic chicken and waffles, shrimp and grits and blueberry muffin waffles. Complete your brunch with Sweet Chick's cold brew or freshly squeezed orange juice.
4642 Vernon Blvd/ 718.433.4064 / @sweetchicklife