9 Best Places to Grab Ice Cream or Gelato
By James Delgenio Posted: August 10, 2023
Nothing says summer more than ice cream. Whether you're looking for a colorful explosion of flavor or you prefer a more traditional approach, you can check out this list, in no particular order, of nine of the best ice cream and gelato spots around.
Milk & Cream Cereal Bar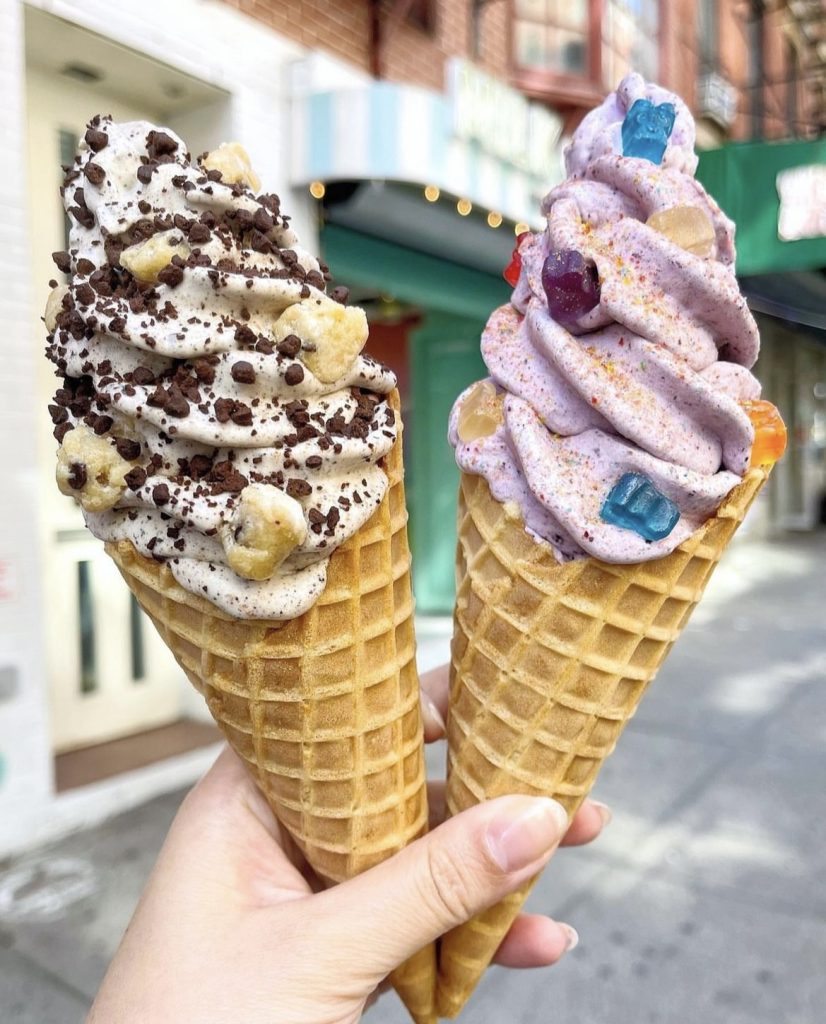 This ice cream parlor serves up dazzling creations that have both amazing taste and sophisticated presentation. You can even grab a bowl of cereal from an impressive selection, all of which can serve as toppings. One of their most popular menu items is the Cookie Dough Carnival, which is a blend of vanilla ice cream and Cookie Crisp cereal, topped with cookie crunchies and cookie dough.
Another fan favorite is the Fruit Berry Bliss, a blend of vanilla ice cream, Fruity Pebbles, strawberries, and blueberries, topped with Fruity Pebbles, and gummi bears. Milk and Cereal Bar also features a create-your-own option if you want yours just so. Milkshakes and pints to take home are also available, and they allow for custom cake orders online.
25-88 Steinway St. / www.milkandcreambar.com / Yelp: 4.5
---
Arcobaleno Gelateria NYC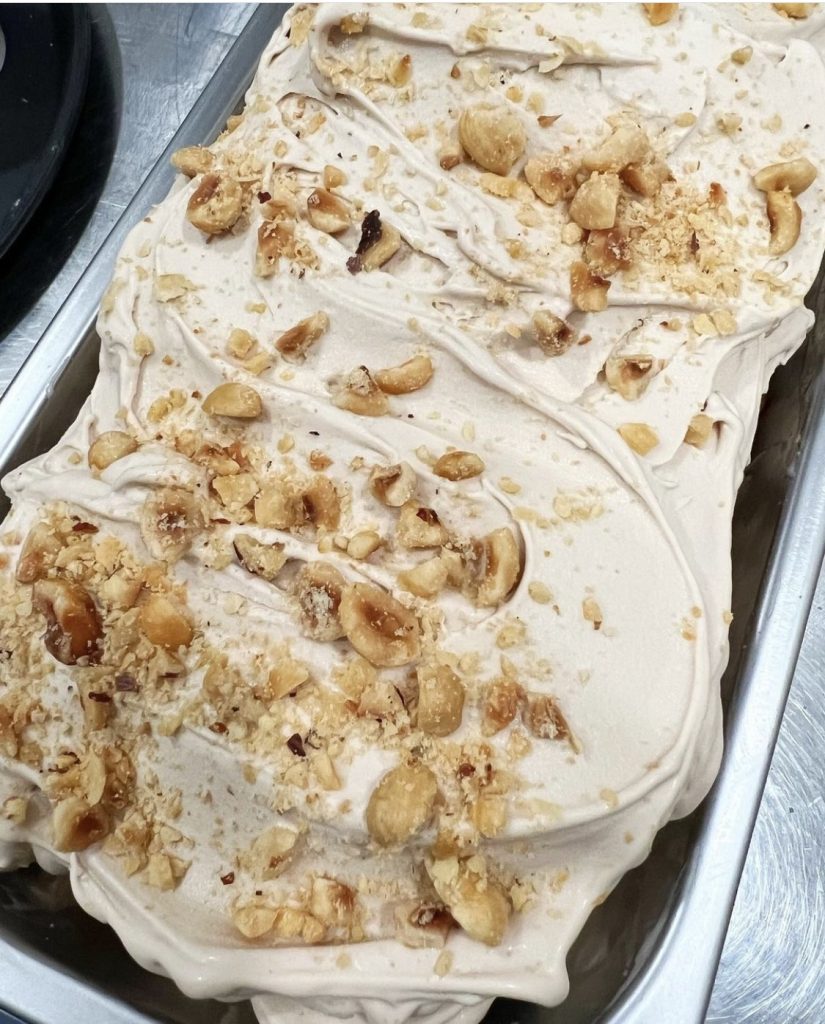 This traditional spot is in the capable hands of Giuliana Pittau, who also happens to be a master gelatiera (that's "gelato maker" in Italian; the word lacks an English equivalent). For the uninitiated, gelato is more difficult to make than ice cream and requires special freezers to keep it at the perfect temperature. The slow process involved in making their gelato produces a soft and rich frozen treat. Try out their top flavors, like pistachio, nocciola, stracciatella, cioccolatto, fondente, and amarena. They also offer pastries, granitas, and a wide variety of sorbet.
44-09 Queens Blvd. / 347.642.9932 / @arcobalenogelaterianyc / Yelp: 4.5
---
Marvel Frozen Dairy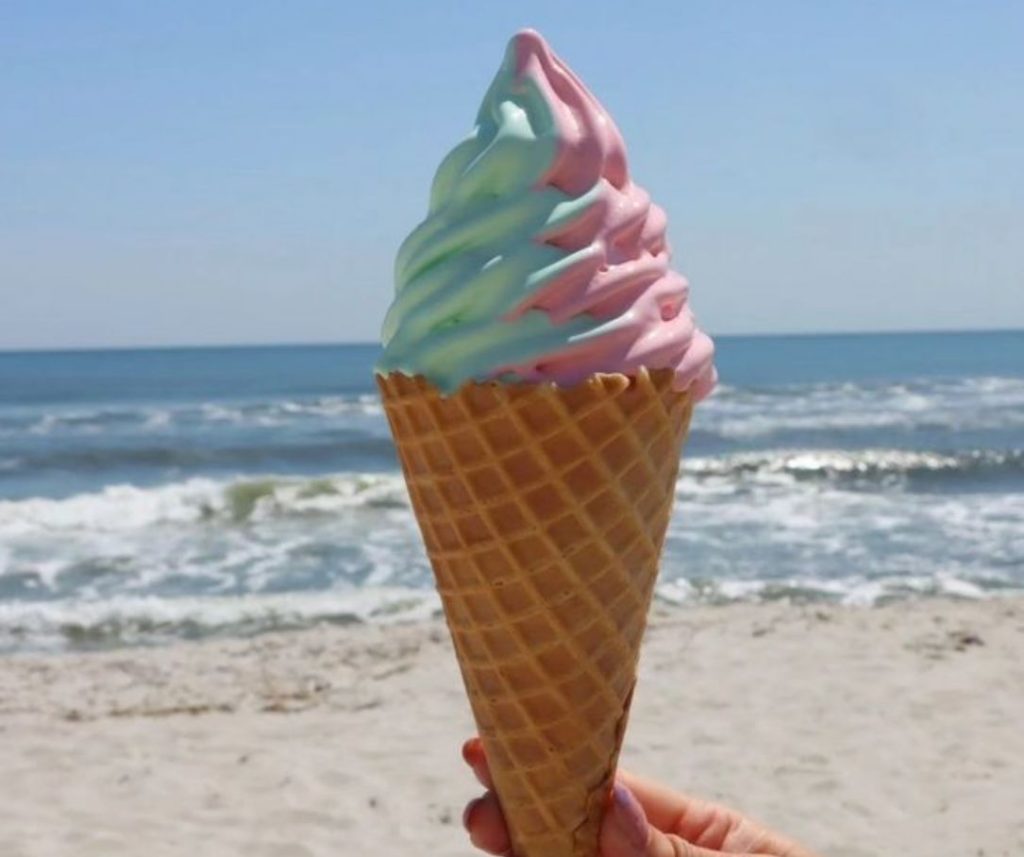 Founded on the Long Island boardwalk in 1951, Marvel has been serving up frozen treats and has three locations across the state, including Lido Beach, Long Beach, and our very own location here in Astoria. Marvel offers a variety of soft serve menu options including vegan flavors and frozen yogurt.
Popular with customers are flavors like pistachio, strawberry, mango, dulce de leche, and, of course, classic chocolate and vanilla. For a more unique experience, order one of Marvel's bonnets, a cone dipped in your choice of one of three flavors: chocolate, peanut butter, or cherry.
37-03 30th Ave. / 718.433.9209 / marvelfrozendairy.com / Yelp: 4.5
---
Emack & Bolio's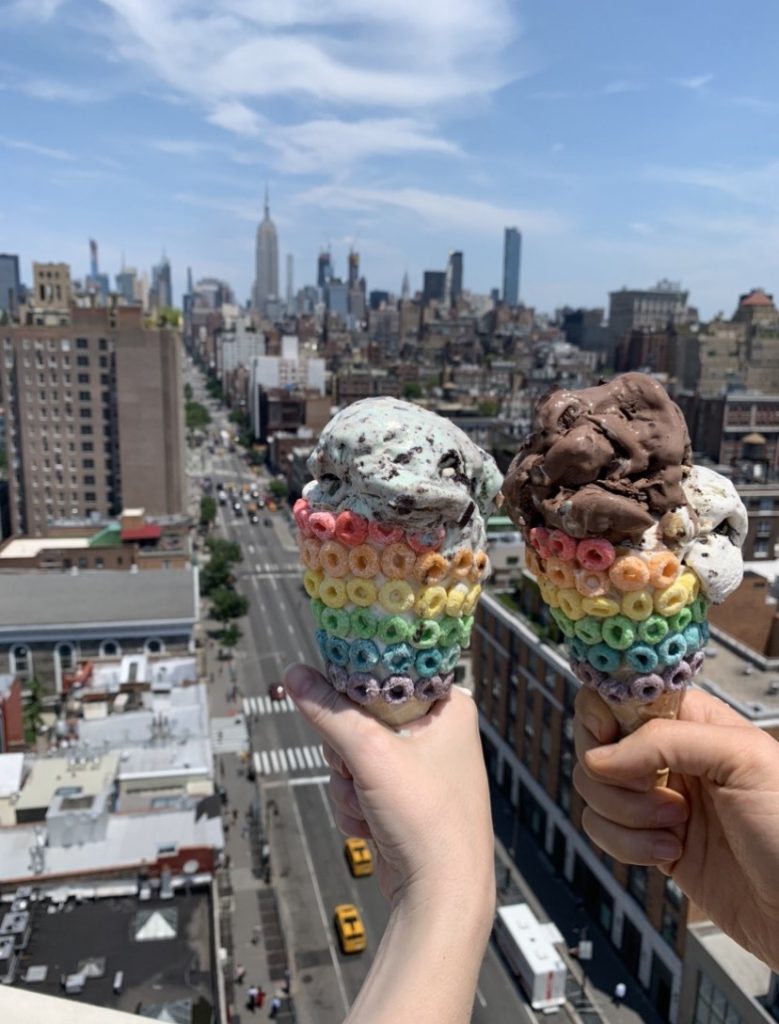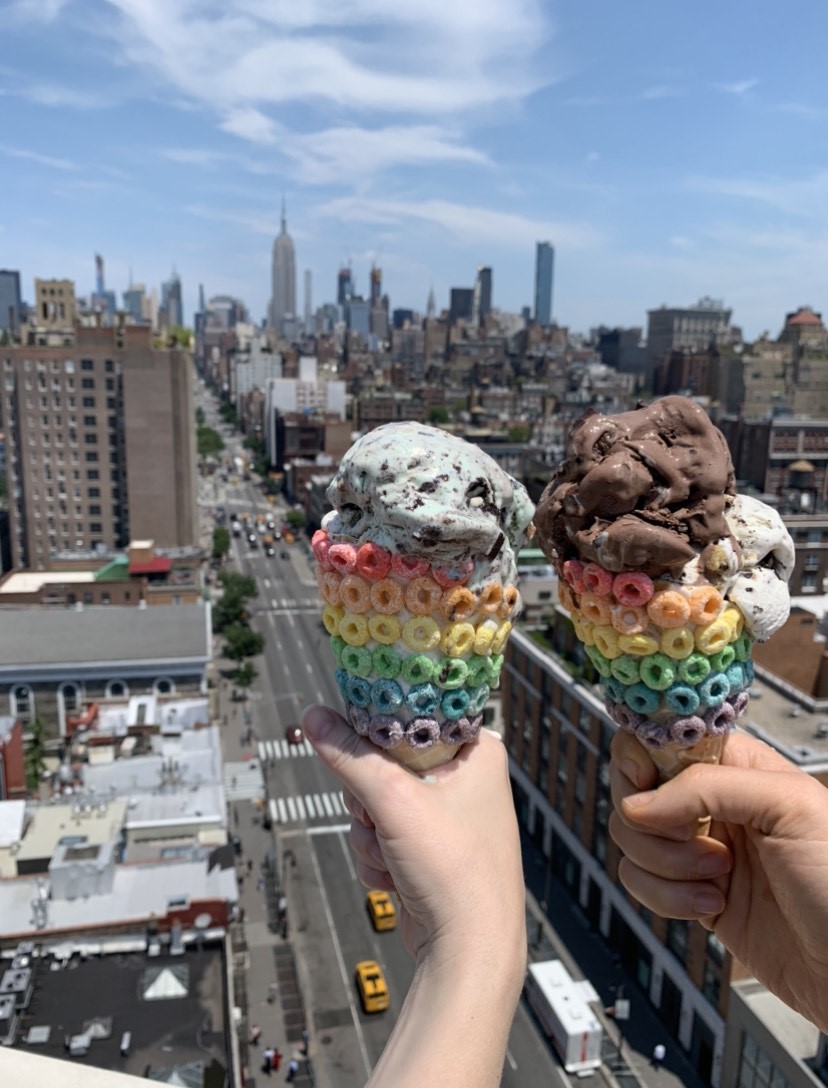 Emack and Bolio's definitely has the most unique beginning of any ice cream parlor on this list. In the 1970s, a group of hippies with law degrees wanted to help some rockstars find a place to keep the party going in Boston after their gigs. The state's liquor laws forced bars and clubs to close at midnight, so the creative solution was to start an ice cream parlor that was open late.
The hippies even named the place after two unhoused patrons because they asked nicely. Thanks to celebrity support, Emack and Bolio's has stores across the U.S., Korea, and China. And their ice cream is pretty great too, with sorbet and vegan options available. Their best-selling flavors include toasted S'moreo, grasshopper pie, chocolate addiction, and deep purple chip.
5-36 50th Ave. / 315.522.3701 / emackandbolios.com / Yelp: 4.5
---
Cold Stone Creamery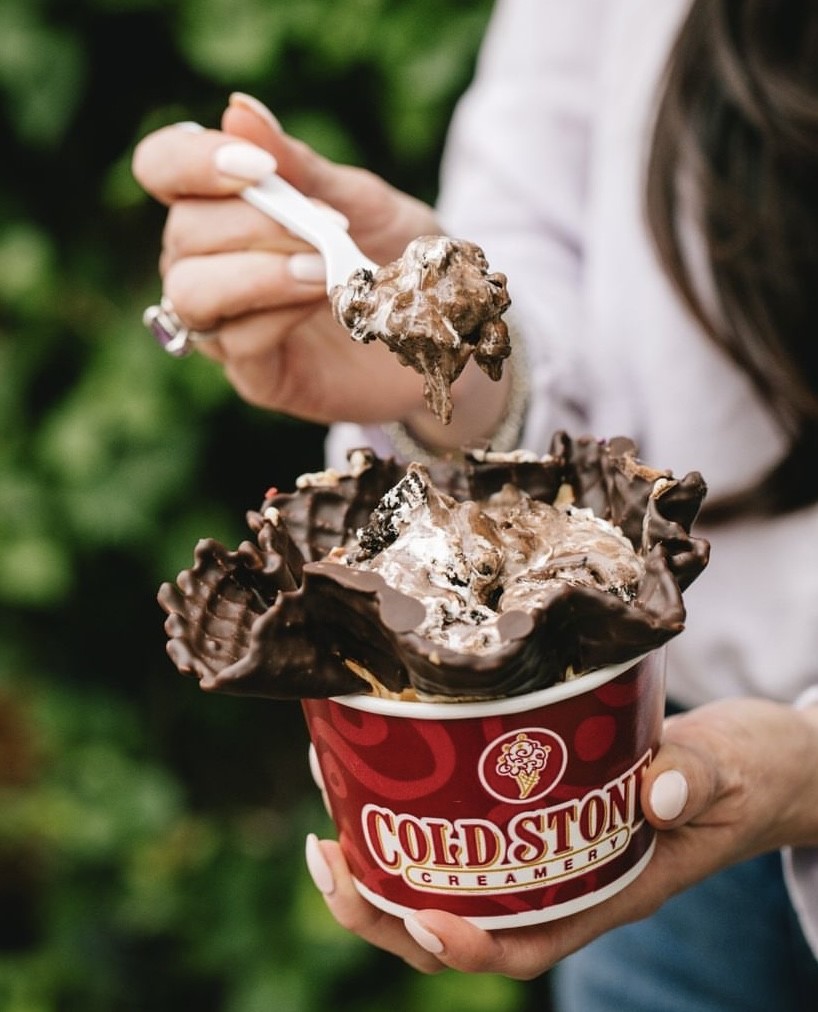 Located at 28th Avenue and Steinway, Cold Stone Creamery has a solid concept at its core that has made it a remarkably successful franchise: a cold granite stone tablet where the servers blend together your choice of toppings. With a temperature of 16 degrees Fahrenheit, that slab prevents the ice cream from melting, allowing mix-ins without the use of a blender. The ice cream maintains its rich shape and flavor with that peanut butter cup you chose smack dab right in the middle of it all.
2598 Steinway St. / 347.396.5251 / coldstonecreamery.com / Yelp: 4.0
---
Ralph's Famous Italian Ices and Ice Cream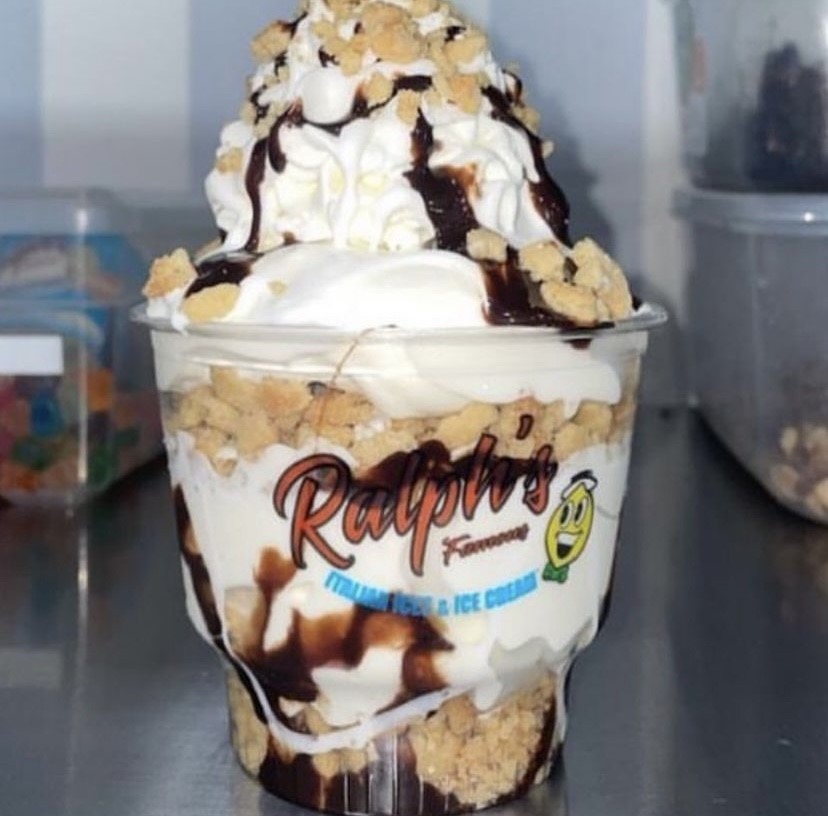 With over 80 locations around the tri-state area, Ralph's occupies a small space in the heart of each New Yorker. Their menu is mind blowing for its size alone. Of course, grab one of their Italian ices. These sweet treats, which also happen to be fat and cholesterol free, have kept Ralph's going since an Italian immigrant started serving them out of a truck in Staten Island nearly a century ago. Since then, Ralph's has introduced sugar free ices, sundaes, sherbet, extra thick milkshakes, coffee drinks, smoothies, and even their own brand of hard seltzer. Can't quite decide? Try an Iceberg, an ice-cream topped smoothie combination of your choice. Special mention goes to the Doughnado, which is soft serve that's dished out in between two layers of cookie dough.
30-02 30th Ave. / 917.396.1100 / ralphsices.com / Yelp: 3.5
---
The Chill Spot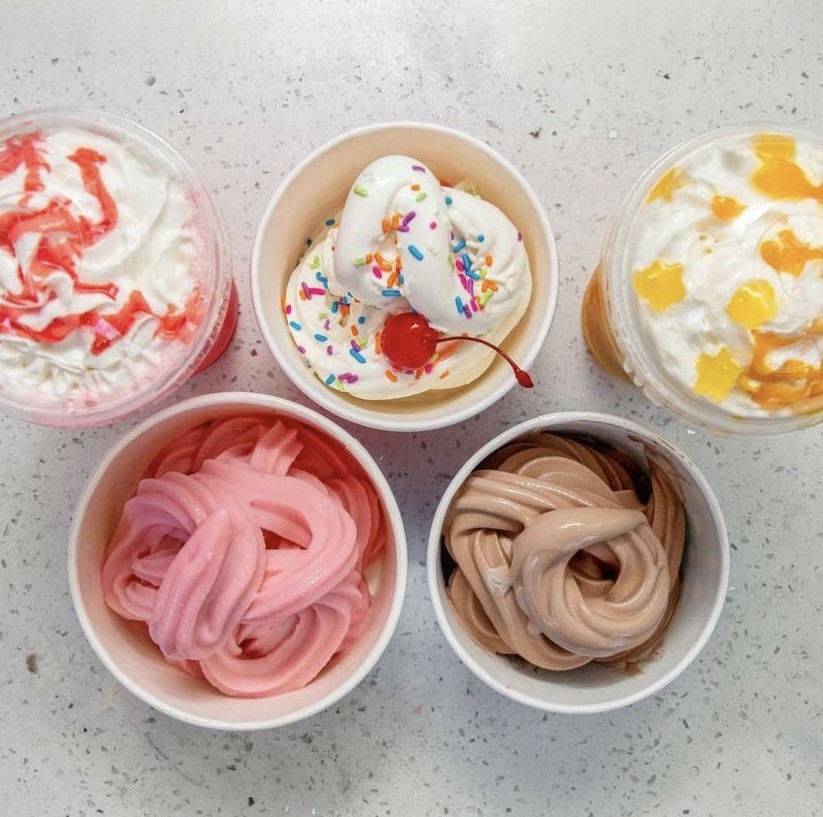 This spot in town combines the experience of Desi fusion bubble tea with a traditional frozen yogurt shop that has a huge variety of toppings. Their tea menu is impressive, with fruit and milk teas available along with milkshakes, sundaes, and acai bowls to tempt your tastebuds. They also whip up non-dairy ice cream flavors like watermelon, pomegranate, and mango. For a singular experience, try the kulfi, or Indian ice cream, a popular dessert with a strong following in countries like Bangladesh and Nepal.
31-89 Steinway St. / 347.448.6123 / Yelp: 3.0
---
Sunberi Frozen Yogurt & Crepe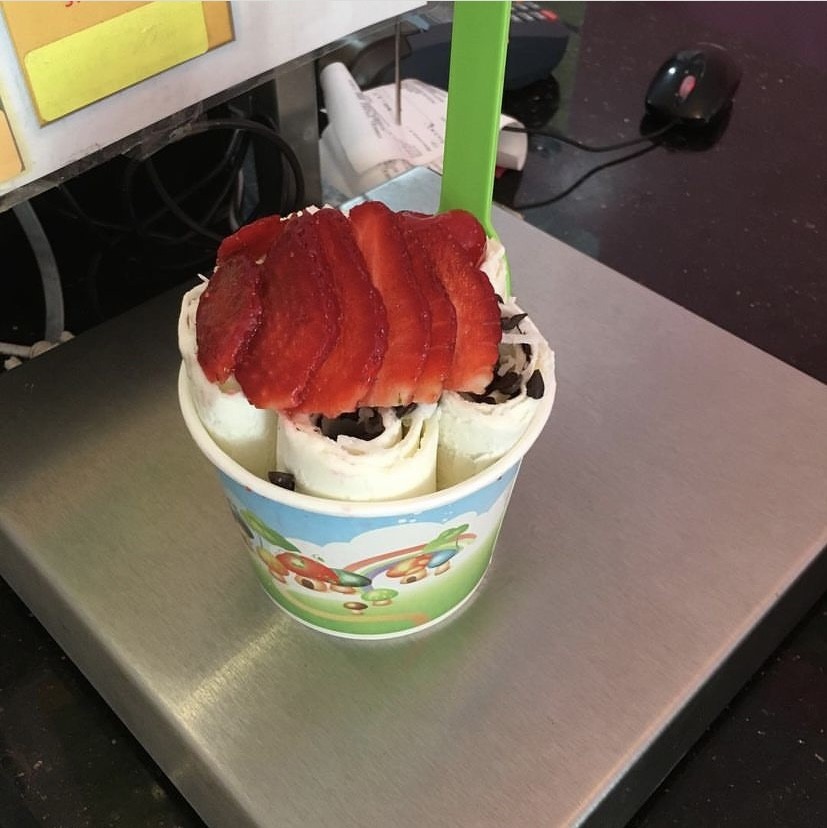 This frozen yogurt parlor is based around a build-your-own dessert model. Pick from an assortment of flavors and toppings suited to your taste and enjoy. For a more unique experience, try ordering their ice cream rolls. These became popular in Thailand and have become a treasured global sensation that's worth going a bit out of your way to find. Created by flash freezing ingredients in an icy pan, ice cream rolls are thin, dense, and flavorful, all while melting in your mouth like ice cream should.
35-04 Broadway / 718.728.1088 / sunberifrozenyogurtcrepe.com / Yelp: 3.5
---
Figo Il Gelato Italiano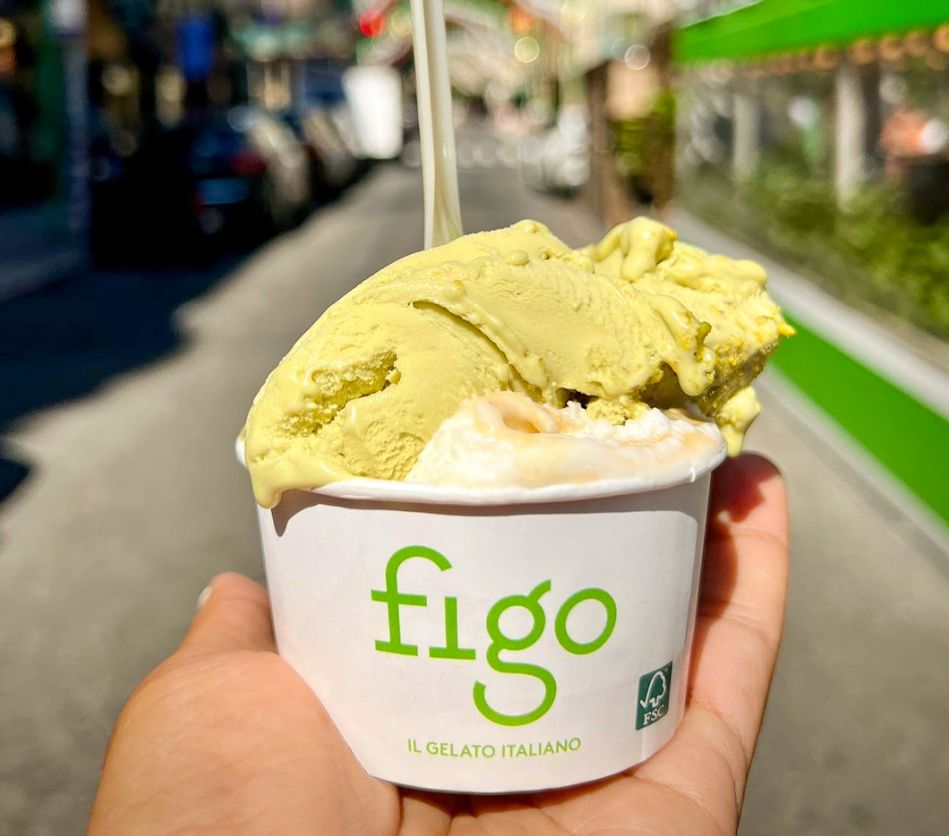 Another amazing gelato option in town, this gelateria offers strictly authentic Italian gelato, made fresh every day with refined natural ingredients. For example, their fragola is made with real strawberries. Definitely try their signature flavor, Figo, made with fresh ricotta cheese, caramelized figs, and amaretti. Figo Il Gelato also serves up coffee drinks and scrumptious pastries, like cookies, cannoli, and tiramisu.
2902 23rd St. / 347.738.4647 / figoilgelato.com / Yelp: 4.5