7 Places to Get Your Bubble Tea Fix
By Christina Heiser Posted: April 28, 2022
Boba Explosion!
Boba tea, also known as bubble tea or pearl milk tea, is a popular drink that originated in the 1980s in Taiwan. While there are lots of variations, typically this drink contains a mix of black tea, milk, flavoring, ice and chewy tapioca pearls, which come from the cassava root. All of the ingredients are shaken together, and the drink is served with a wide straw to accommodate the tapioca pearls that settle at the bottom of the cup.
In recent years, there's been quite the boba explosion in Astoria, Sunnyside and Long Island City. A few new places even opened up during the pandemic so there's no shortages of places where you can get your boba fix. Here, we've rounded up the best bubble tea spots to check out in the neighborhood right now.
---
The Teapsy New York
Satisfy your sweet tooth with the unique bubble tea creations available at Teapsy New York, which has been serving up high-quality boba with all-natural sweeteners in Astoria since 2016. Popular menu items include the brown sugar boba milk, taro tres leches milk tea and peach hibiscus milk tea (seen here). If milk isn't your thing, they also offer plenty of fruit teas that you can add bubbles to as well.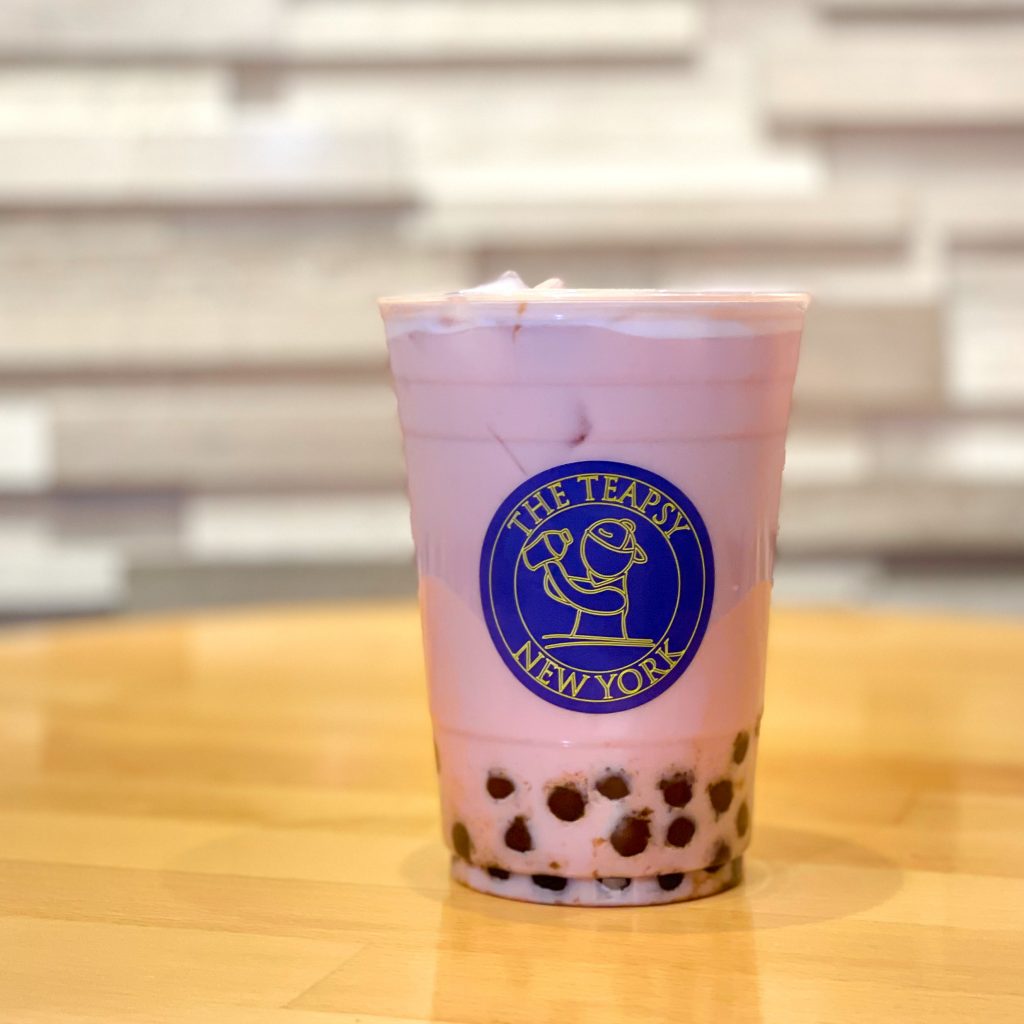 33-17 30th Ave / 929.328.0090 / @theteapsynewyork
---
Infinitea NY
Head to this cute cafe for classic bubble milk tea flavors like taro, Thai, jasmine, lavender and mango. While at Infinitea NY, make sure to pick up yummy food for breakfast or lunch too. Infinitea NY serves everything from avocado toast to sushi burritos to ramen, all of which pair nicely with boba.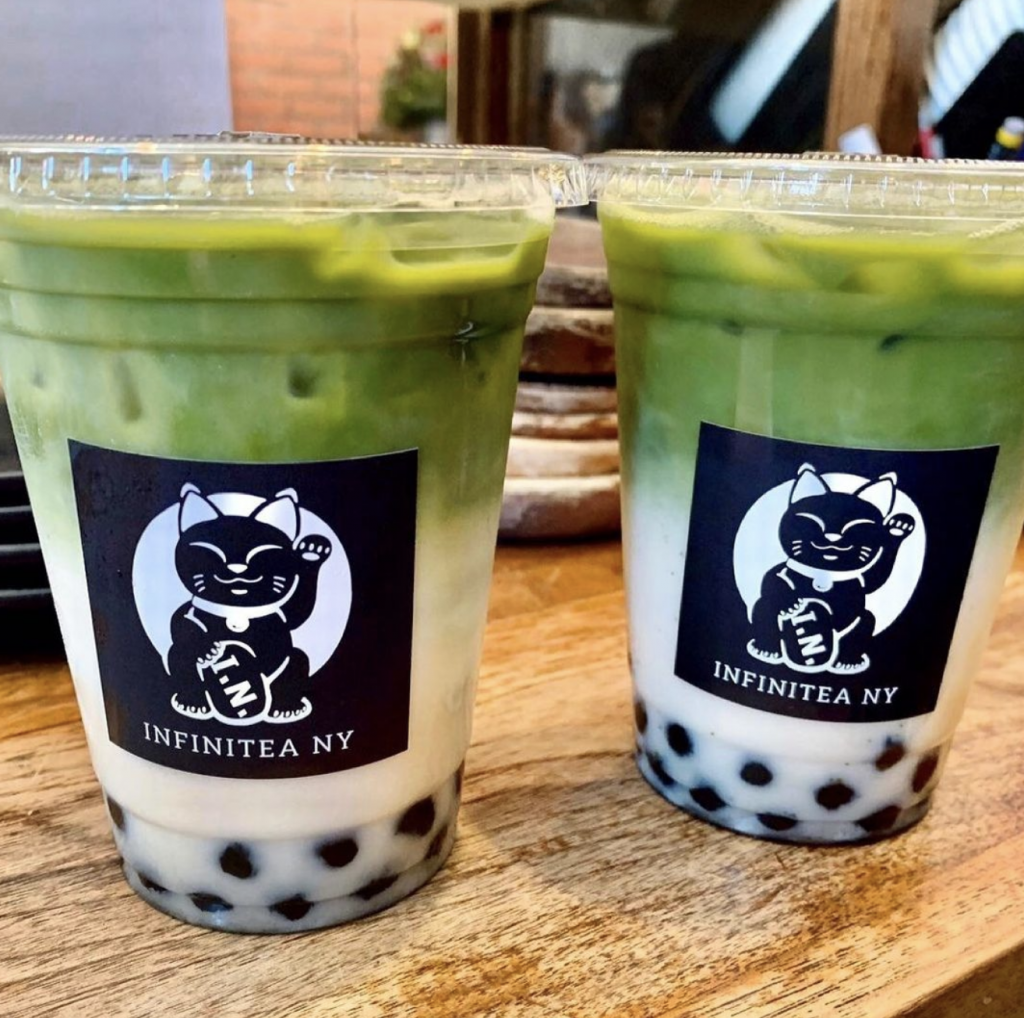 23-09 Astoria Blvd / 718.777.0698 / @infiniteany
---
Tea and Milk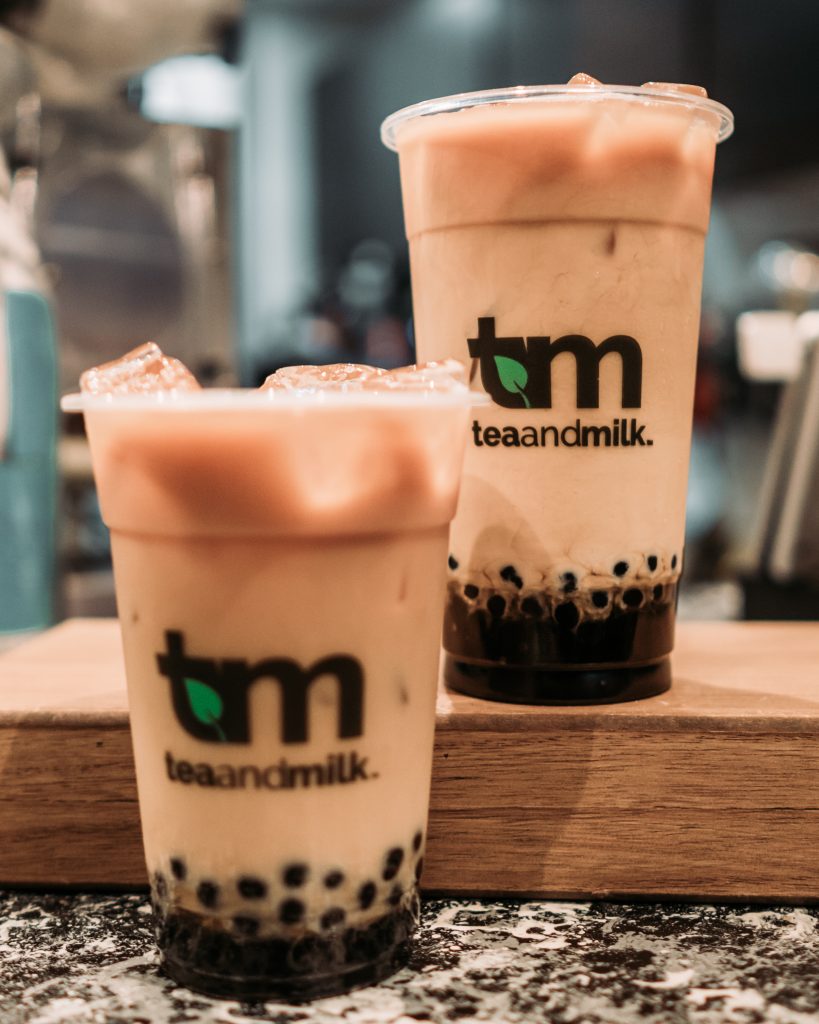 Tea and Milk uses homemade syrups, real milk and seasonal fruits for all of the drinks on their menu. Originally launching their business in 2013 at the LIC Flea, they opened their first storefront in 2015 in Astoria and a second location inside Chelsea Market in 2020. Take your pick from a variety of traditional teas, like matcha, lady Earl Grey or dark roasted oolong or the innovative concept drinks like strawberry lychee green tea and hibiscus flower peach white tea.
32-02 34th Ave / 917.294.0450 / @teaandmilkny
---

Papa Don NYC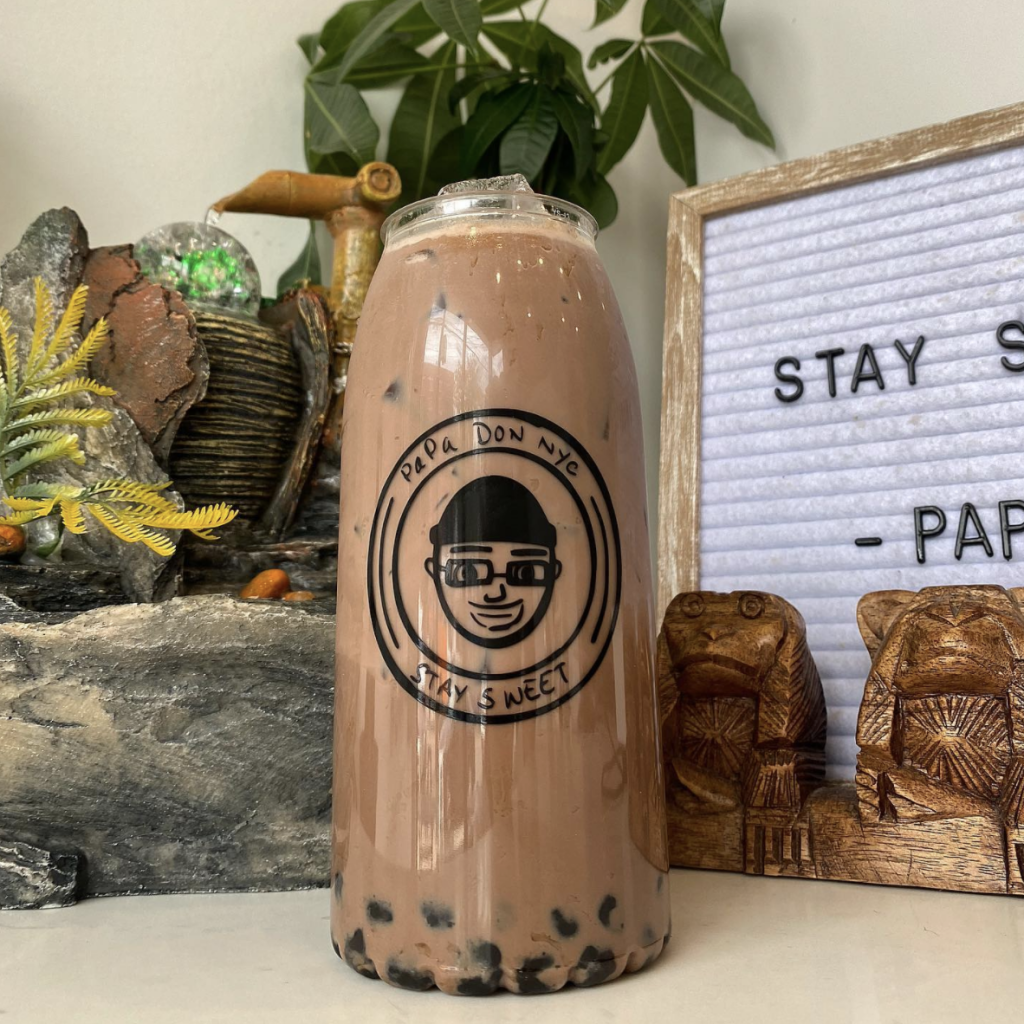 Say hello to the new bubble tea kid on the block. Papa Don NYC, which opened this past summer, is a welcome addition to the neighborhood. Not only do they have your boba needs covered with lots of tasty milk teas and other refreshing drinks, but they also serve martabak, a sweet Indonesian pancake you can't find anywhere else in Astoria.
27-10 23rd Ave / 718.255.1176 / @papadonnyc
---
Mr. Buncha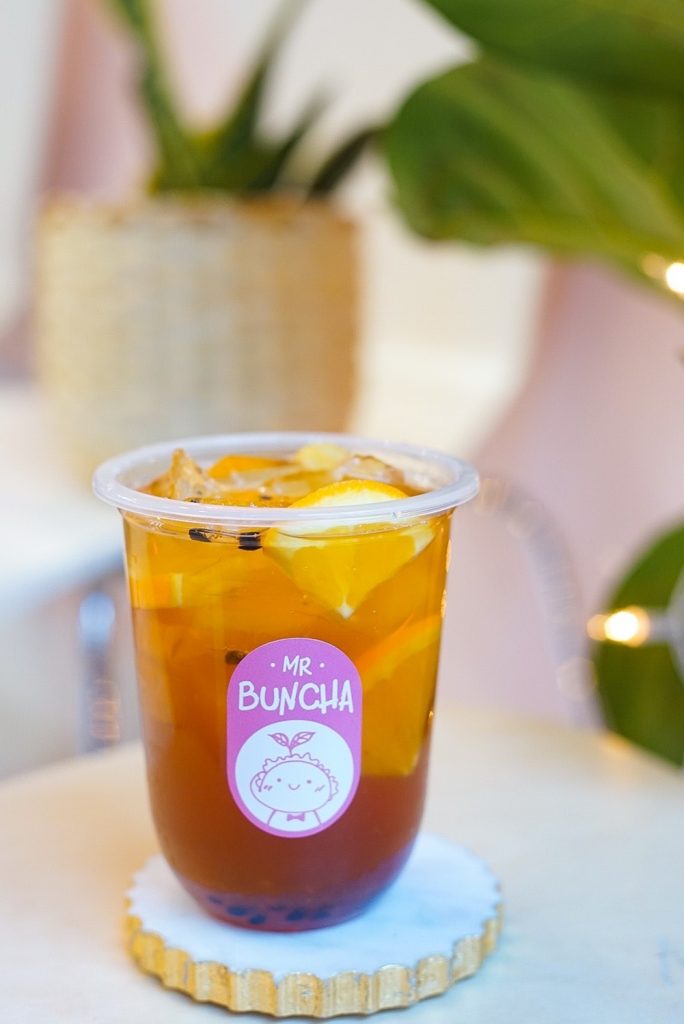 The word "buncha" is a combination of "bun" and "cha," the Thai word for tea. Fittingly, this 2021 addition to Sunnyside offers both delicious steamed buns, classic bao and plenty of classic milk teas and fruit teas. Try one of the signature drinks, like the brown sugar bubble milk tea, and pair it with the bun of your choice for the ultimate treat.
45-09 40th St / 718.255.6534 / @mrbuncha_nyc
---
Kung Fu Tea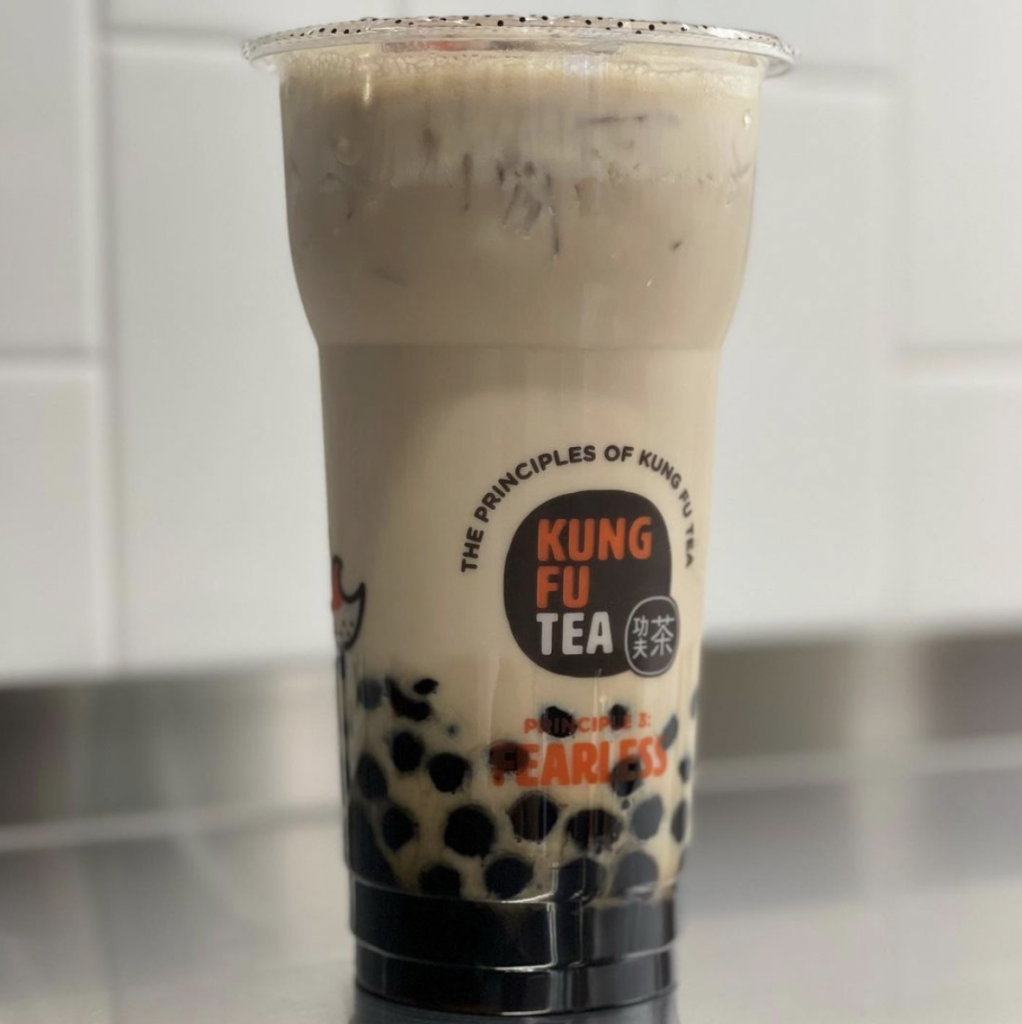 Kung Fu Tea is the largest bubble tea brand in the U.S., with over 250 locations. In 2021, they opened their very first store in Astoria. Enjoy their bestselling milk teas, classic teas, slushes and seasonal specials. They even label their menu with allergens so you can confidently order something whether you're vegan, dairy-free or gluten-free.
30-10 34th St / 917.396.1734 / @kungfutea.astoria
---
Gong Cha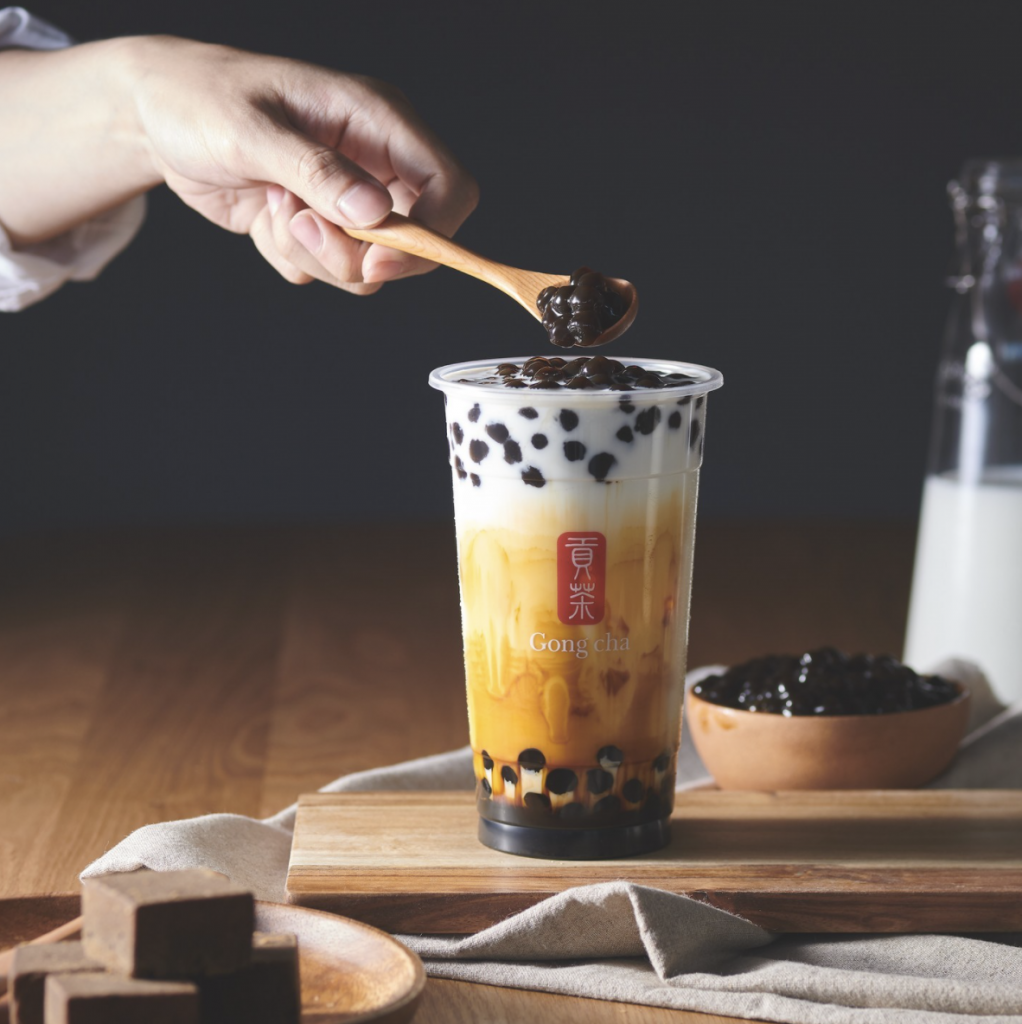 One of the most popular bubble tea chains in the world, Gong Cha, made its way to Long Island City in 2020. Pick from among milk tea flavors such as strawberry, wintermelon and caramel. You also can't leave without trying Gong Cha's specialty milk foam, a slightly salted cream that's added as a topping over freshly brewed tea.
25-08 Queens Plaza S / 718.433.9868 / @gongchatea