Astoria's second annual Pizza Wars 2022
By Alissa Salvatore Posted: May 15, 2022
Pizza. The universal language of love. Have you ever met another human being who doesn't love pizza? One doesn't simply like pizza. Our love runs deep, and with each of us comes our favorite ways to indulge. To pineapple or not? Roni cups? Grandma slice? Sicilian or Detroit style? The possibilities are endless, and it seems every day new creations like chicken ranch or big mac slices are reinventing the wheel, making our devotion to the almighty pie even stronger.
---
But with devotion comes a fierce loyalty to our favorite spots. People are ready to throw down when it comes to who reigns supreme in the pizza world, and in Astoria specifically, it's an all out WAR.
On March 11th we got the dough rolling by asking who has the best plain slice in Astoria. Cheese slice, plain slice, classic slice, New York slice, whatever you call it begs the question: When all fancy toppings are shed, who mastered the perfect dough, sauce and cheese ratio? Who perfectly executed that crisp and cheesy bite that involuntarily produces that sigh of joy? The votes came thundering in, almost 300 Astorians clamoring to declare their ultimate slice. It boiled down to four competitors: Piu Bella Pizza, Dino's Pizzaria, Bellucci's, and Astoria Pizza Factory.
---
Our first round was between Piu Bella Pizza and Dino's Pizzeria. Lucky for me I got to be the official taste tester, and hit up Piu Bella first. What I loved about this slice right off the bat was how huge it was. The owner Antonio who opened in Piu Bella in 2019 is from Italy, this guy KNOWS pizza. It was an incredible slice, from the crispness of the dough to the delicious sauce and perfect amount of mozzarella.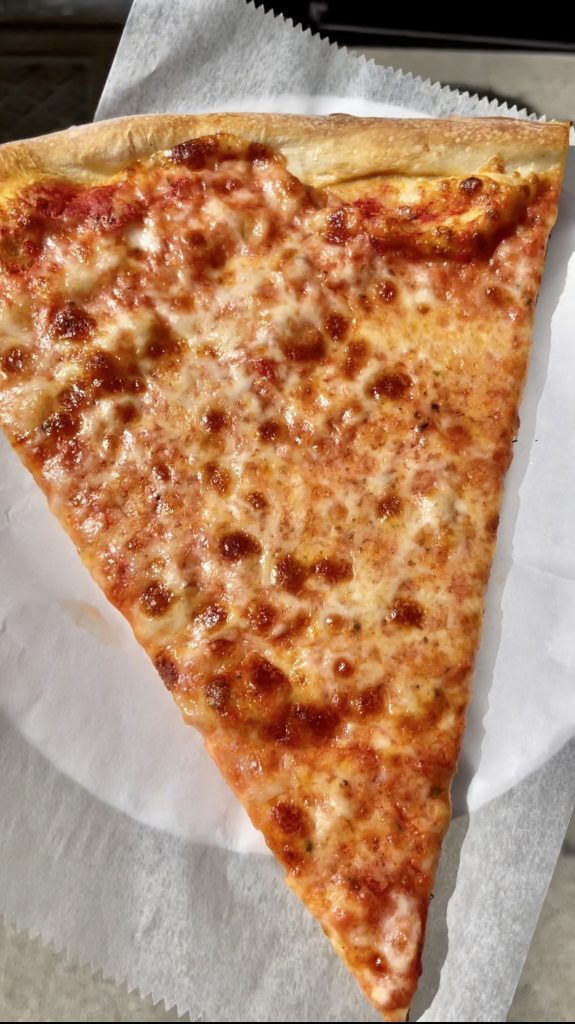 Dino's was up next, an Astoria staple since the 50's. Another great slice, knocked it out of the park in flavor. Alas, you voted, and Piu Bella won round one!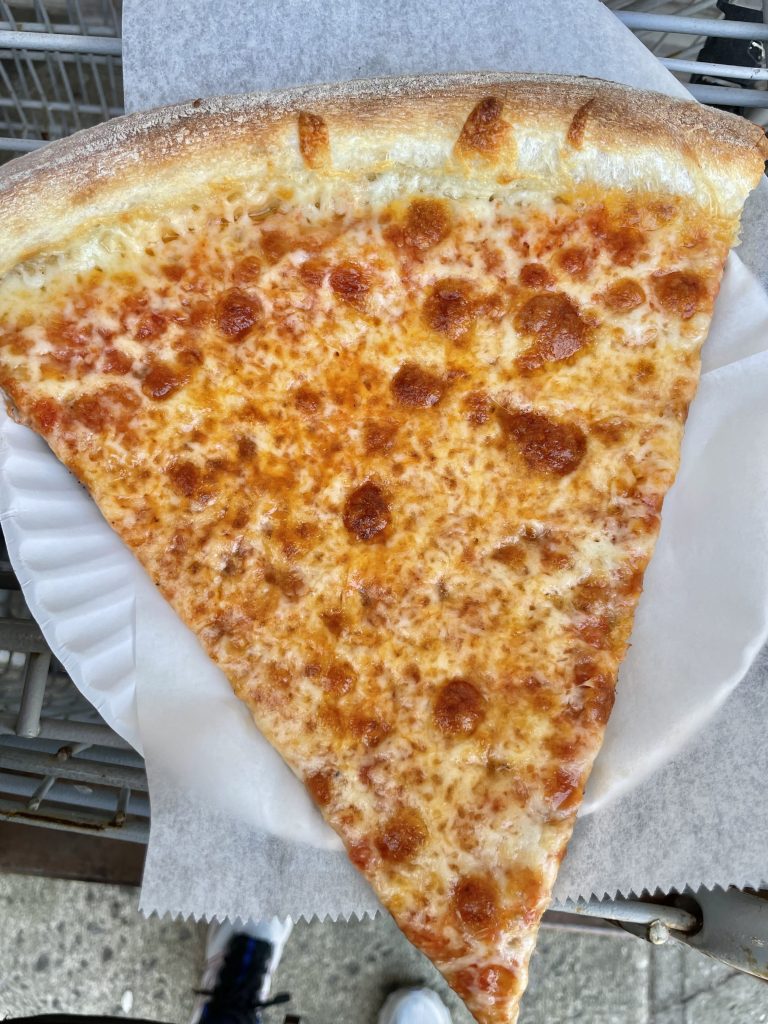 Next up, round two, Astoria Pizza Factory versus Bellucci. Astoria Pizza Factory was bustling in the afternoon with local workers who clearly have their favorite lunch spot. This slice was super cheesy, and who doesn't love some extra mozzarella?
I made a quick dash to our final competitor, Bellucci's, and Andrew Bellucci handed over the slice himself. I was honored! The sauce and the crust were beautifully developed with attention and care and definitely one of the more unique plain slices in Astoria. After you voted, Astoria Pizza Factory swept round two!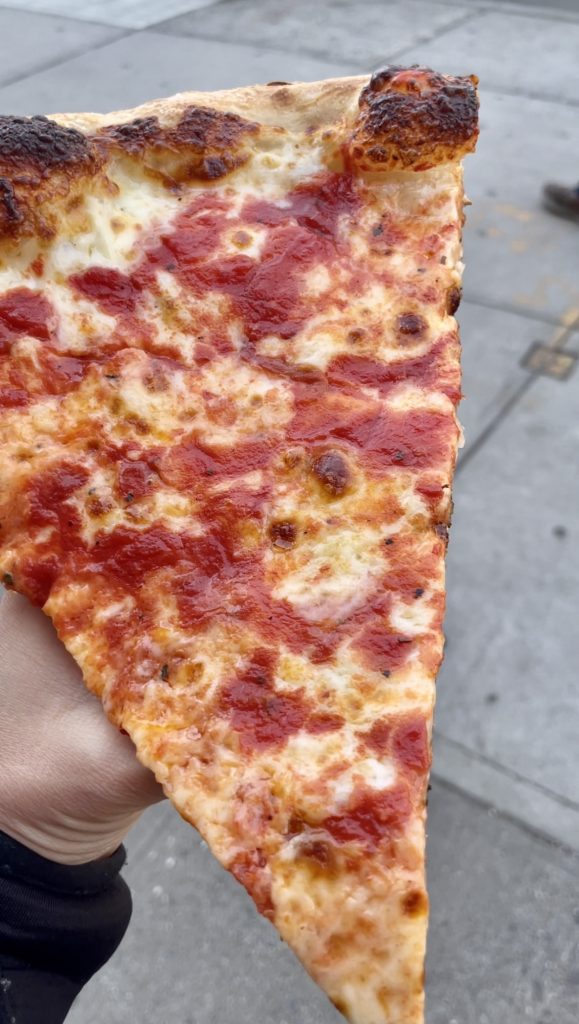 For the final round, Piu Bella Pizza and Astoria Pizza Factory were neck and neck, almost down to a couple of votes, but Astoria Pizza Factory snagged first place!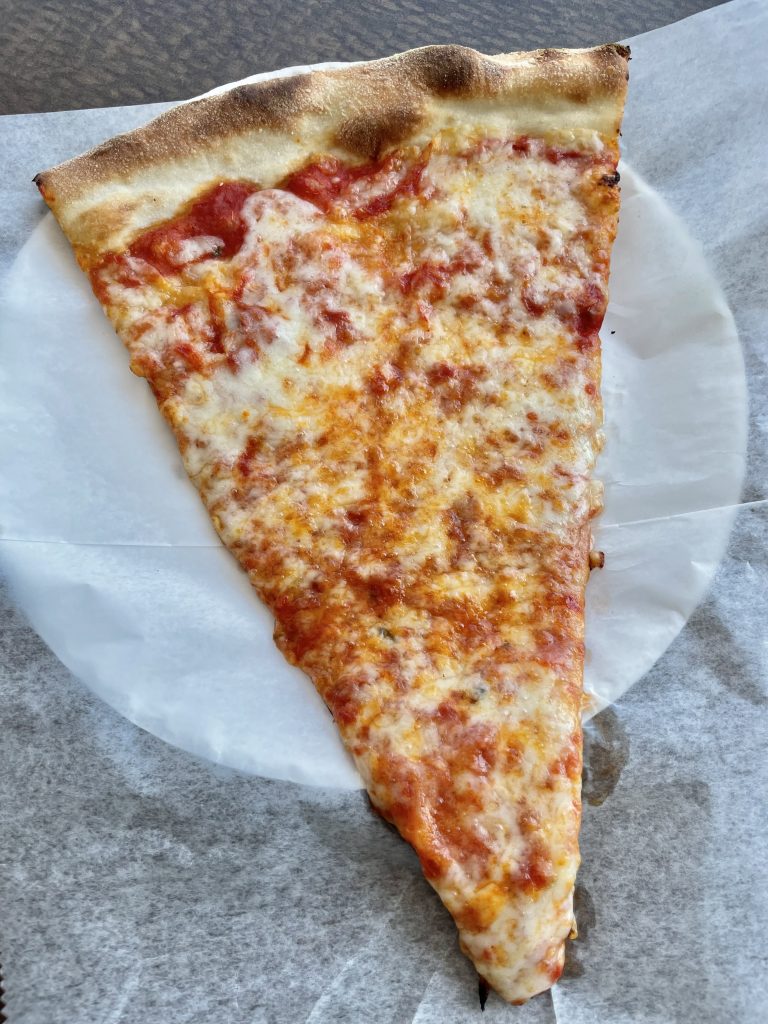 I personally hand delivered their prize, a wooden pizza panel inscribed with their name, and "Winner of the 2022 Astoria Pizza Wars," and cheered along side local construction worker friends who were enjoying their pizza and hopped in the video to support.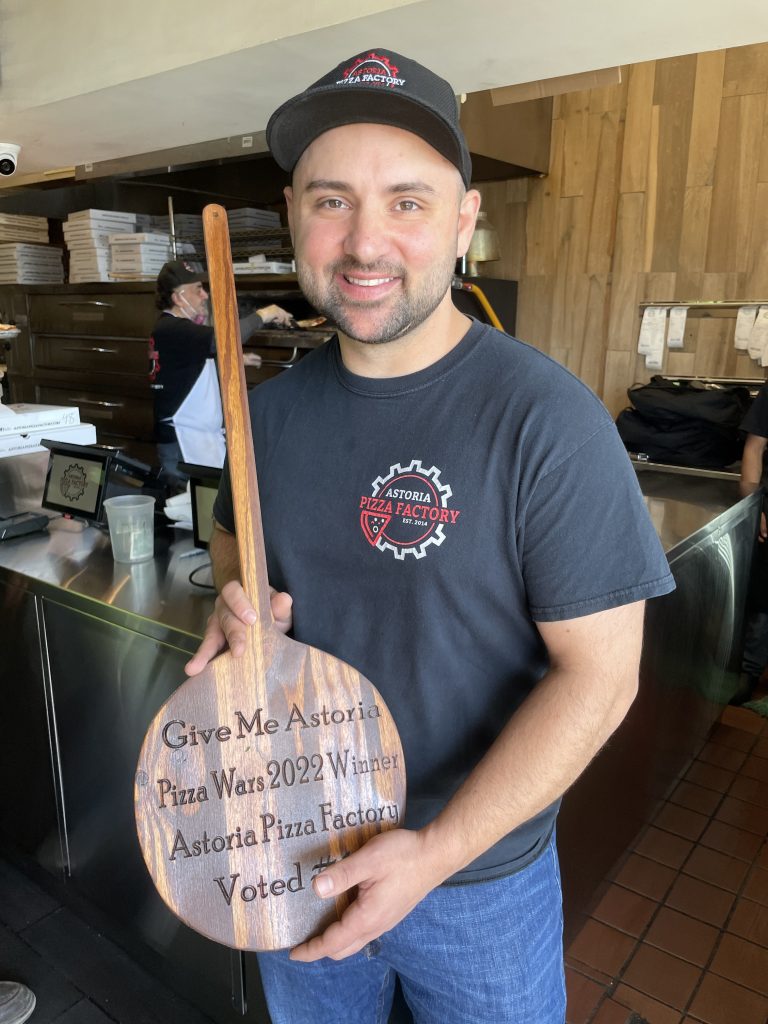 Congratulations Astoria Pizza Factory!
We know that each of these places all have award winning pizza, and we love showing all of our local businesses love and support! So don't forget to get out there and enjoy pizza from all over, because you'll never be disappointed when it comes to pizza in Astoria, bon appetit!