Brooklyn-loved Barbecue Restaurant, Pig Beach NYC, Is Officially Open In Queens
By Merissa Principe Posted: October 28, 2021
The long-awaited BBQ restaurant is finally here and ready to wow our taste buds
Pig Beach NYC, a Brooklyn-based brisket and ribs eatery, has officially opened its doors at their latest location in Astoria, Queens, this past Sunday. The sprawling 28,000 square foot venue, located at 35-33 36th St (which was once the Studio Square event space), will be the company's first Queens location. After sitting down and chatting with co-owners Rob Shawger and Matthew Abdoo, we learned that in addition to their flagship eatery in Gowanus, Brooklyn, they have future plans (currently underway) to open a third location in Palm Beach, Florida.
This newly located BBQ joint will bring classic menu items from their BK location like their famous 15-hour smoked brisket, honey glazed ribs, and award-winning 'Pig Beach Burger.' The single, double, or triple patty burger topped with house pickles, white American cheese, and secret sauce on a potato roll, recently won first place for the best burger at the South Beach Wine and Food Festival in Miami Beach, Florida. For those looking for a lighter fare, you can opt for their Smoked Chicken Wings, Yankee Red Hot Sausage, All Beef Hot Dogs, or try their all-American sides like french fries, baked beans, and mac n' cheese.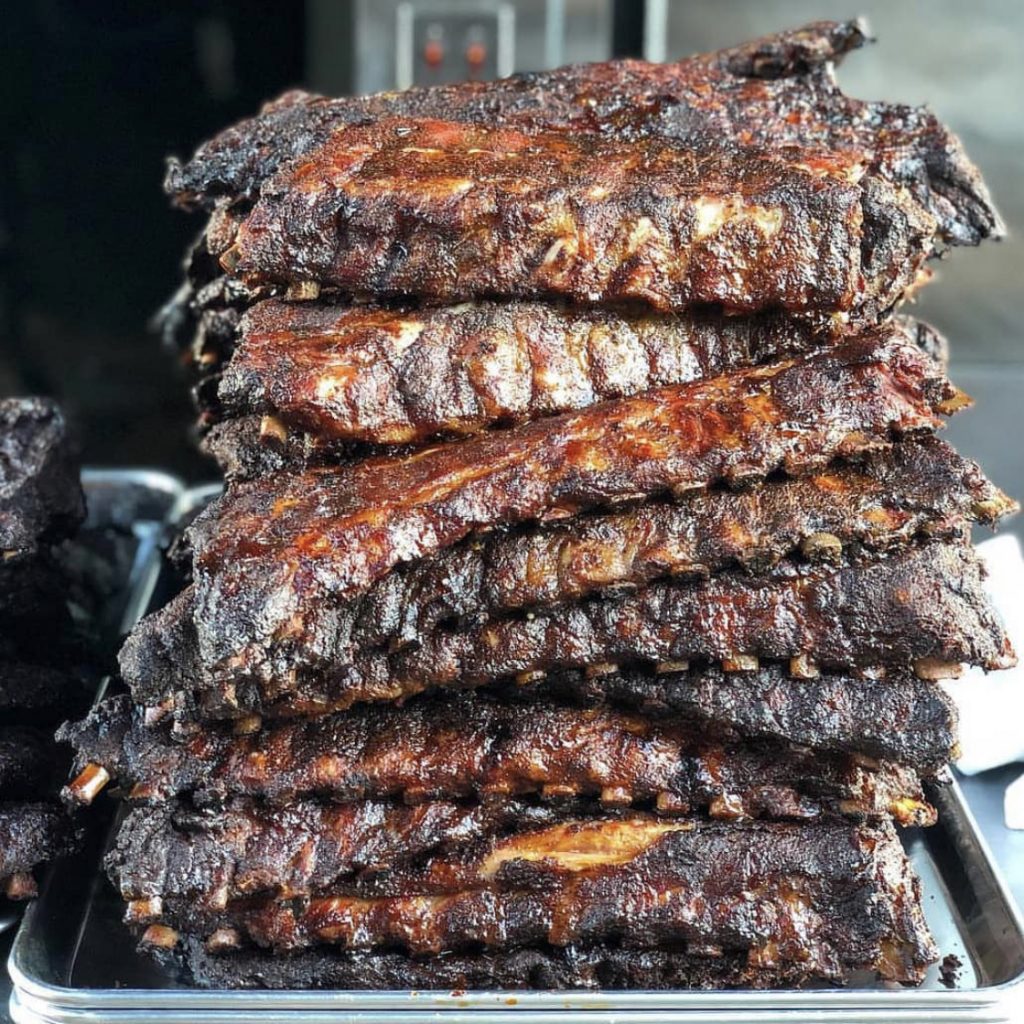 In addition to their classic Brooklyn menu items, this location pays a special ode to the Astoria community with their latest menu item, the Smoked Lamb Shoulder. This exclusive sandwich can only be ordered at the Queens location and is seasoned with traditional Greek spices, topped with a NYC-inspired white sauce, and wedged between a fluffy grilled pita. You'll also find a recently added vegan option on the menu, the BBQ Jackfruit Sandwich, which is seasoned with their signature BBQ seasoning, smoked with cherry wood, tossed in a tangy vinegar BBQ sauce, shredded, and served with either a potato roll for vegetarians or a grilled pita for vegans for a meat-eating experience without the, well, meat.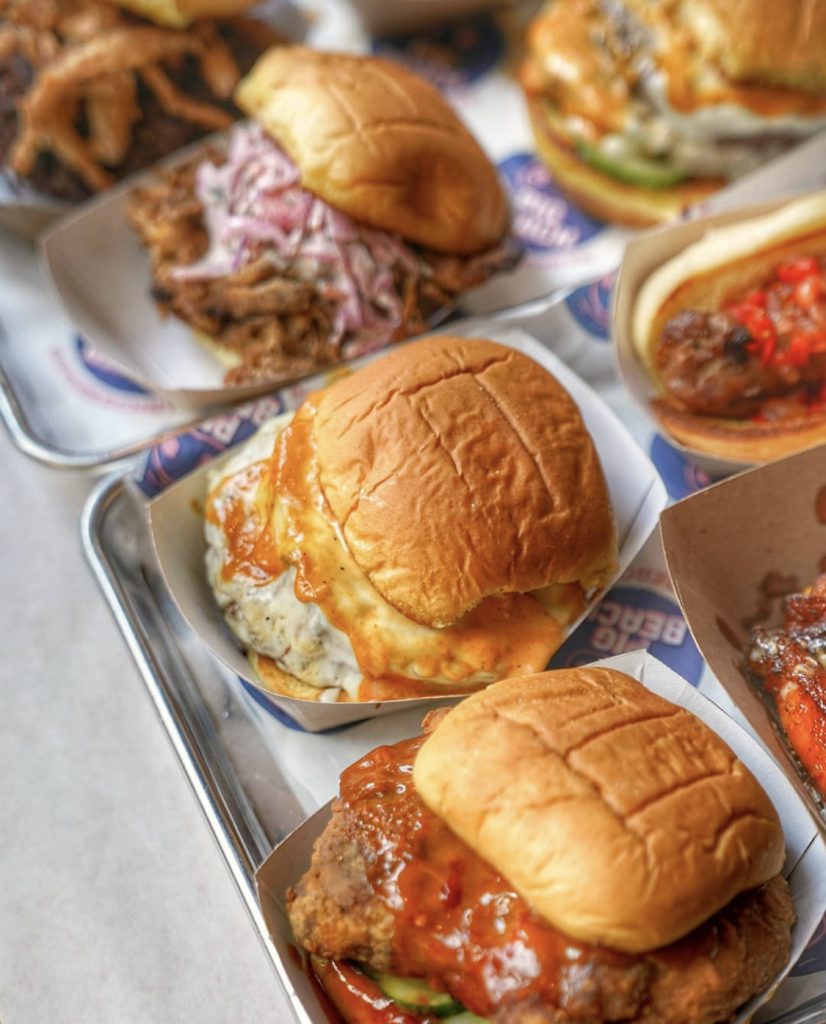 Besides the delicious food, the best part about the large 12,000 square foot outdoor space, adorned with plenty of picnic tables, is the giant 30 x 30-foot jumbotron which is perfect for kicking back with one of their locally sourced brews and watching your favorite sports game. "The outdoor space will be open year-round, as weather permits, with the spacious indoor dining hall set to officially open its doors in just a few weeks," explains Abdoo. "Both spaces are family-friendly as we wanted to create a space where the community could come together," adds Shawger, making it ideal for hosting private parties and events. For barbecue junkies like us, we can't wait to finally see the newly renovated space and enjoy year-round slow-cooked brisket once it opens.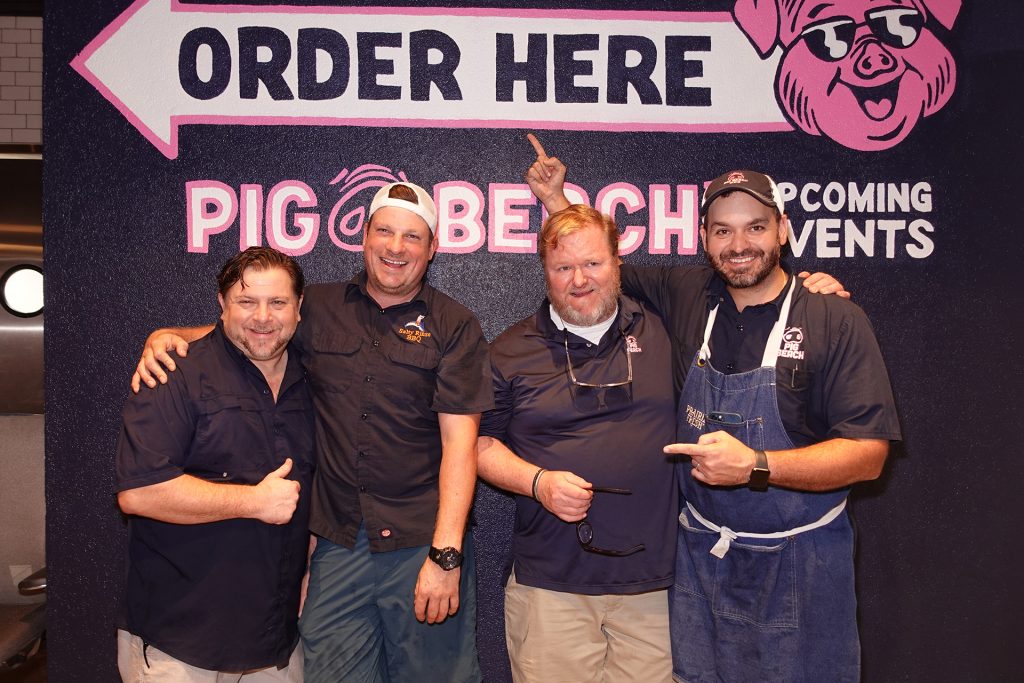 The outdoor venue is open from 4 PM, Tuesday-Friday, and 12 PM, Saturday and Sunday. For exact hours, or to see if the restaurant is open due to inclement weather, be sure to contact the restaurant at [email protected], as they "will be adjusting their hours to accommodate the barbecue needs of the people," according to their website. Be sure to follow them on Instagram @pig_beach_queens to learn more about the new location, menu items, and specials.
35-37 36th Street | pigbeachnyc.com | @pig_beach_queens