A new Greek spot? In Astoria? UNHEARD OF.
By sonia Posted: July 22, 2014
After doing some sleuthing, we found out that Frank's Bakery is being replaced by a new restaurant – the Greek based Barcode. We spoke with one of the co-owners Costa, and he tells us they're hoping to open sometime in September – we actually caught them amid lots of construction. Costa says they might have some grand opening events in the works, and of course, we'll be the first to bring you details.
It looks like Barcode will be bringing us Greek classics like frappes, gyros and souvlaki  – nothing we're too unfamiliar with. The vibe is supposed to be really casual, and very comfortable. Greeks are all about relaxation, and Barcode will focus on that atmosphere. We've got to admit though, after seeing pictures of their food, we're slightly intrigued. Maybe they'll put a new spin on Greek food? Let's just say it'll take a lot to blow us away.
Here's some pictures from their Facebook: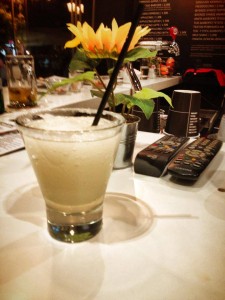 Barcode
36-02 30th Ave
Astoria, NY 11102
(646) 254-2851