Where to Order The Best Thanksgiving Pies in Astoria
By Elora Weil Posted: November 12, 2023
Thanksgiving is just around the corner, and regardless of our unique traditions; we can all agree that the holiday is not complete without a good pie! While its undoubtedly enchanting, it can also be a rather hectic time. So, instead of wrestling with pie crusts and filling recipes, why not opt for a pie from one of Astoria's bakeries? In this spirit, we've curated a list of our top five favorite bakeries in Astoria, each offering pies to elevate your Thanksgiving feast.
---
Bench Flour Bakers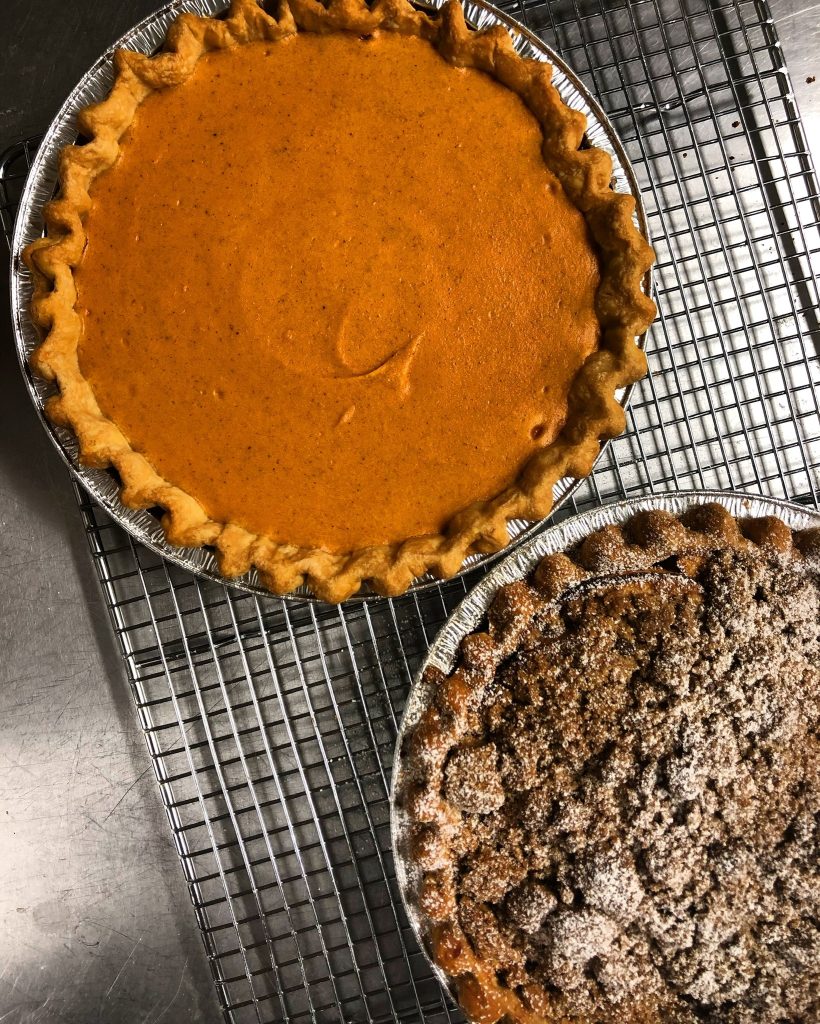 The epitome of charming, Bench Flour Bakers on 25th Avenue feels more like a café that belongs in the Hudson Valley or a quaint New England town. They offer a seasonal menu that uses organic, fresh, and local produce. In addition to the scrumptious breakfast, brunch, and lunch options, Bench Flour is known for their freshly baked bread and their pastries, which range from traditional sweets like pains au chocolat to unique takes on classics like their sesame-ginger shitake mushroom and eggplant Danish. This holiday season Bench Flour will have five 10-inch pies available for pre-order: pumpkin, sweet potato, apple crumb, coconut custard, and pecan. All pies are $45 except for the pecan pie which is $48.
43-18 25th Ave / benchflournyc.com
---
Cerasella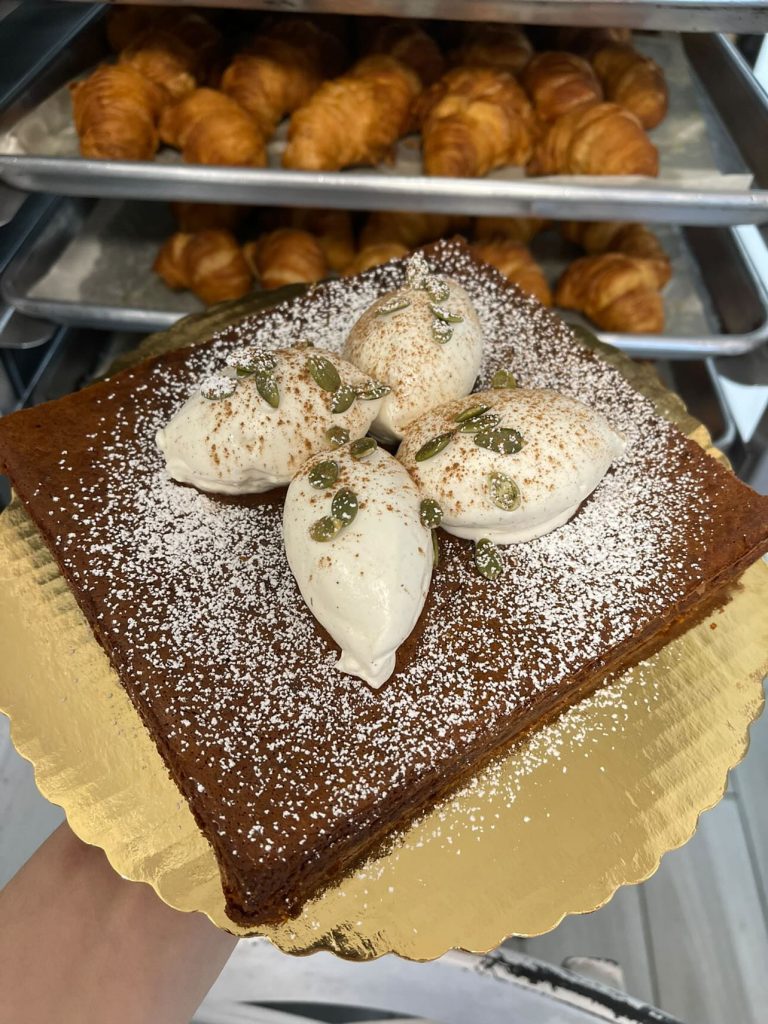 Cerasella's is the closet you can get to Italian pastries, cakes, and coffee without actually going to Italy. An authentic Italian Pasticceria and cafeteria located on 31St Street, Cerasella is the perfect place to meet up with friends or family to sip on quality espresso or coffee. Cerasella's also offers breakfast, snacks, and sandwiches in addition to their classic homemade Italian pastries. And, lucky for us, they also offer pies, for the holiday season! This year they will have pumpkin pie or cheesecake and pecan pie. For sizes there are two options, either enough to feed four to six people or eight to ten. Their pies cost between $28 and $45 depending on the size.

36-27 31st St / (718) 440-3488 / cerasellanyc.com
---

Il Fornaio Bakery Café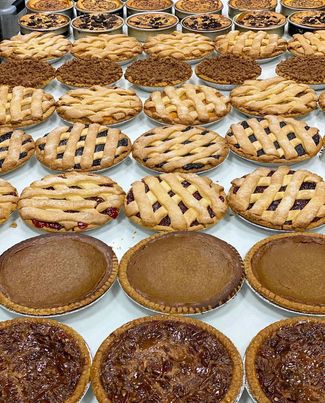 Located in the heart of Astoria on 30th Avenue is the go-to place for custom cakes. They do exquisite work from classic wedding cakes to whimsical cakes for themed parties. Check out their website which features a gallery of cakes they've made in the past, some impressive creations include a red channel bag cake and a casino cake! If you are not in the market for a custom cake pop by and try the delicious cakes available by the slice. This holiday season they are offering a wide variety of pies: pecan, pumpkin, apple, cherry, blueberry, and mixed berries. Stop by or give them a call to find out more about pricing.

29-14 30th Ave / (718) 267-0052 / ilfornaioastoria.com
---

Parisi Bakery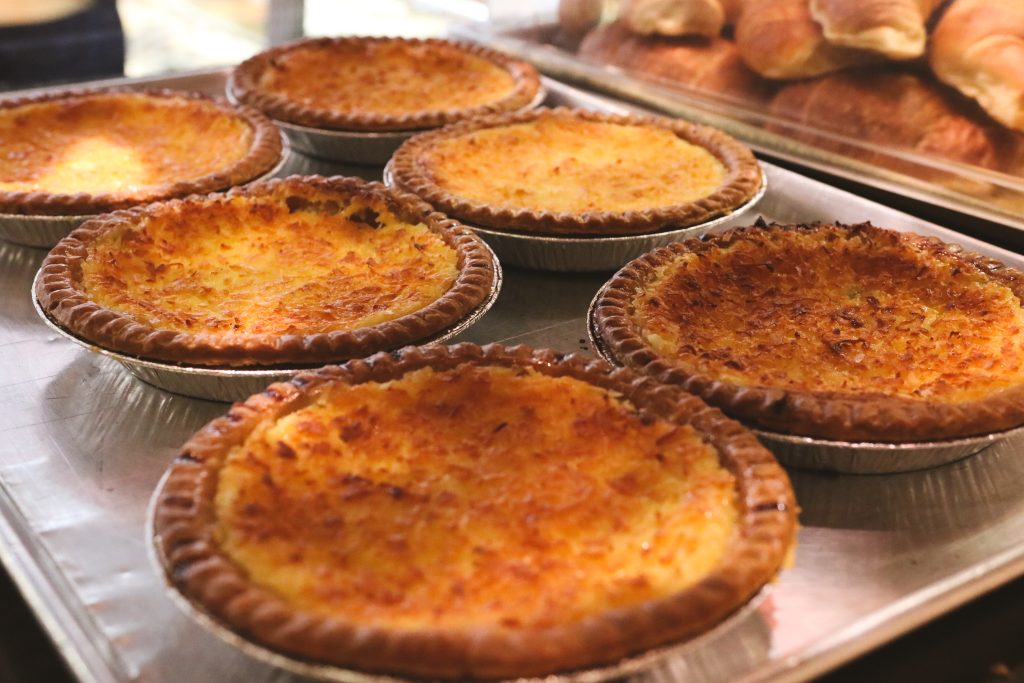 Hop off the Broadway N/W and peek in the window of Parisi Bakery. In business since 1969, Parisi offers some of the best bread in all of Astoria, their fresh loaves are on display and fill the streets with their incredible scent. In addition to fresh bread, they also offer cookies, pastries, cakes, and of course, pies. This holiday season their menu will feature lots of pies: apple, peach, blueberry, cherry, apple crumb, blueberry crumb, pumpkin, coconut custard, and pecan. Stop by or give them a call to find out more about pricing.

30-17 Broadway / (718) 728-5282 / parisibread.com
Gian Piero Bakery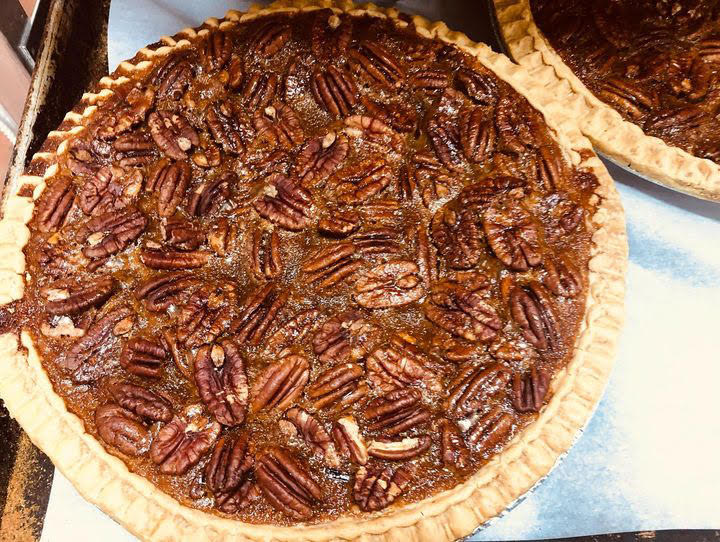 Gian Piero Bakery is a family owned and operated Italian bakery. With ample sidewalk seating this is the perfect spot to stop and sit on a nice day to enjoy a cappuccino and a pastry, we recommend a cannoli, Gian Piero's has some of the best! They also have some great cakes and pies, and for the holidays they'll have pecan, pumpkin, coconut custard, apple, blueberry, and cherry pie. And as an alternative to pies, they'll also have apple tarts and fresh fruit tarts. Small pies are $20 and large are $24.

44-17 30th Ave / (718) 274-8959 / gianpierobakery.com
---