The Best Sushi in Astoria: Disco Sushi
By James Delgenio Posted: October 3, 2023
This Pick of the Month goes to the very far out and one of the best sushi places in Astoria: Disco Sushi. Here's the lowdown on the funkiest place in town to grab a sushi roll and a cocktail.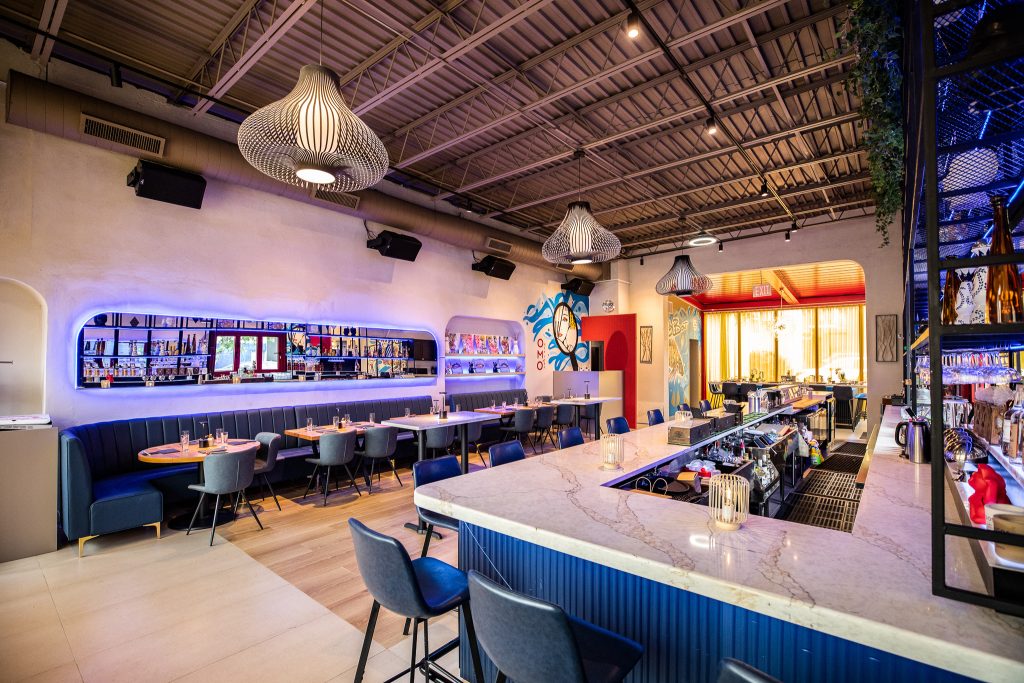 ---
According to the owner, Jack Trantides, the interior is designed to be packed with good vibes. "We moved into the space in September of 2022. We took the corner warehouse of a paint shop and converted it over to what you see today. Everything was created from scratch. We want to bring sushi by Bous Omakase and add an experience with great music to the neighborhood."
---
Disco Sushi's interior is impressive. The decor feels precise, whether it's the live DJ's radical tunes or the stellar handcrafted rolls that Disco Sushi serves up. In fact, just about everything in the restaurant gives the impression that it was carefully thought out: hand-painted murals, deep lighting, a gigantic glass bar, and a few graceful curves mixed in with the mostly linear and symmetrical interior design. "It's very open and airy while giving you a real sense of warmth and comfort," Trantides says. Right on.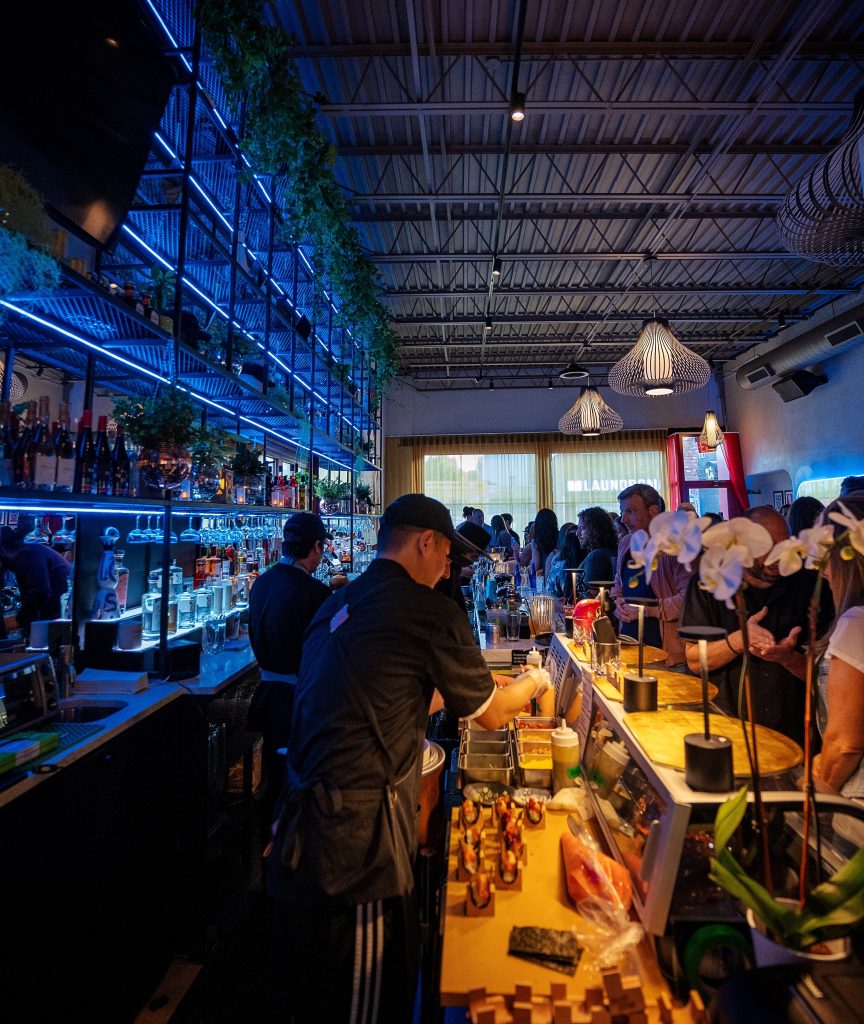 ---
As for the menu, get stoked for the Hamachi with pickled jalapenos appetizer, a best seller that combines several unique flavors for a taste experience that will make anyone want to boogie down. The tuna tartare is totally fab. With sesame oil, pickled kelp, rice cracker, and avocado, it definitely gives off a chill feeling. Or, if you're copacetic with a little zest, try the spicy salmon with spicy mayo topped with sundried tomatoes. Want to impress that stone fox? Order the caviar and chips that go for a cool c-note (that's $100 to you youngbloods out there).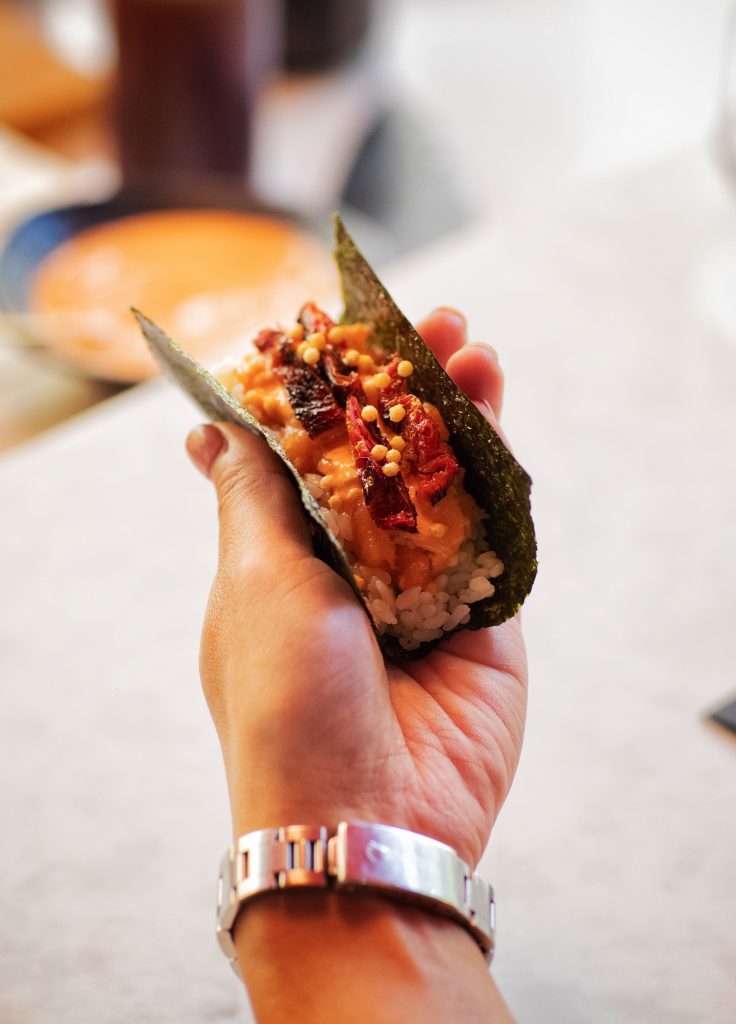 ---
The drink menu is filled with handcrafted cocktails that are down with taste and presentation. Order a classic, like a highball with Toki whiskey, seltzer, and a grapefruit peel. If you want to get freaky deaky, try the Geisha: a nifty blend of vodka, Aperol, passionfruit puree, lime, and hibiscus syrup.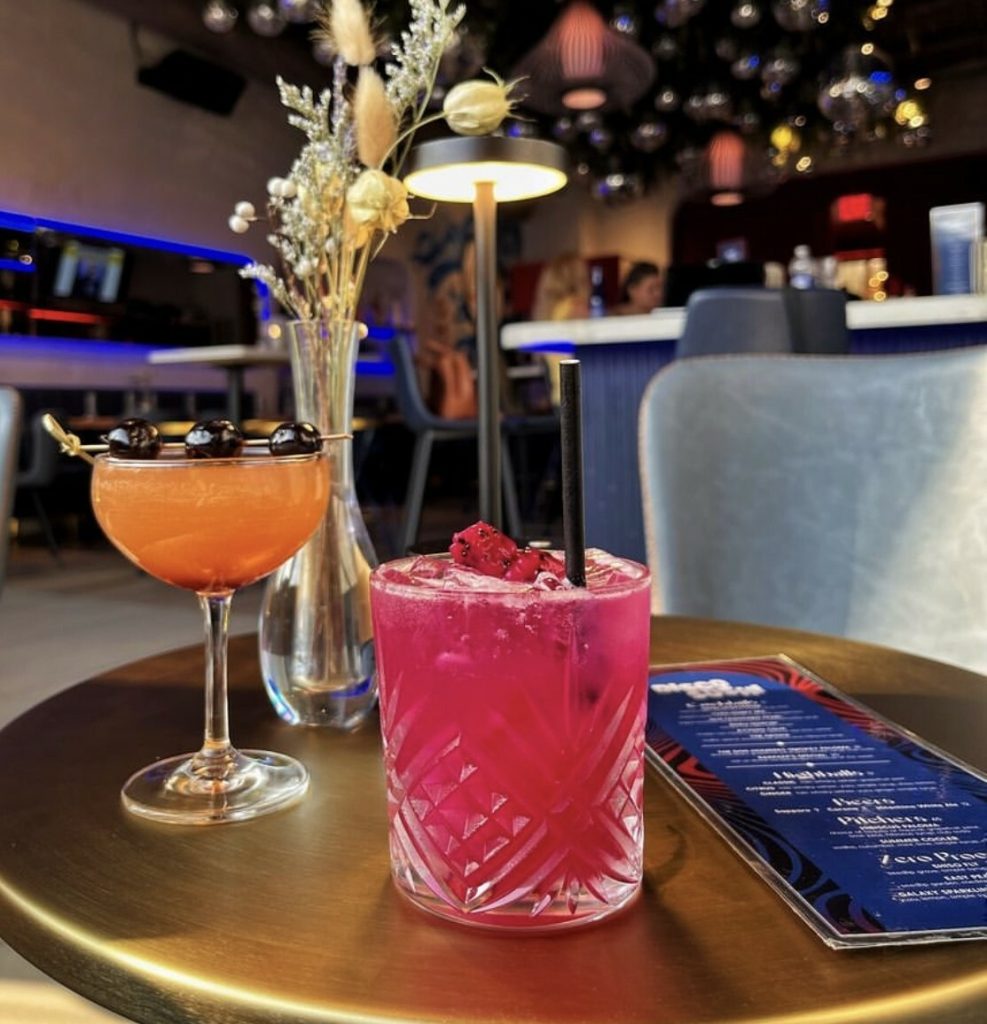 ---
So put on your best threads, get up out of your pad, and head over to Disco Sushi. Or, on the flip side, give them a shout on Instagram about hosting a group of you and your groovy friends. "We feel Astoria is growing with so many great places and people," Trantides says, "It was a huge undertaking, but we believe we have created something special."
41-17 Broadway / Phone: 347.396.5750 / sushibybou.com / Yelp 4.3
---
RECOMMENDED READ: TOP SUSHI SPOTS IN ASTORIA