It's Last Call For Aperol Spritz in Astoria. Yes, Please!
By Loulou Chryssides Posted: September 17, 2023
Let's face it: the beloved Aperol Spritz is the essential cocktail for every summer. And, with the season coming to an end, now is a great time to get those last few summer sips in. Discover Give Me Astoria's favorite places for the perfect Aperol Spritz in the Neighborhood!
The Grand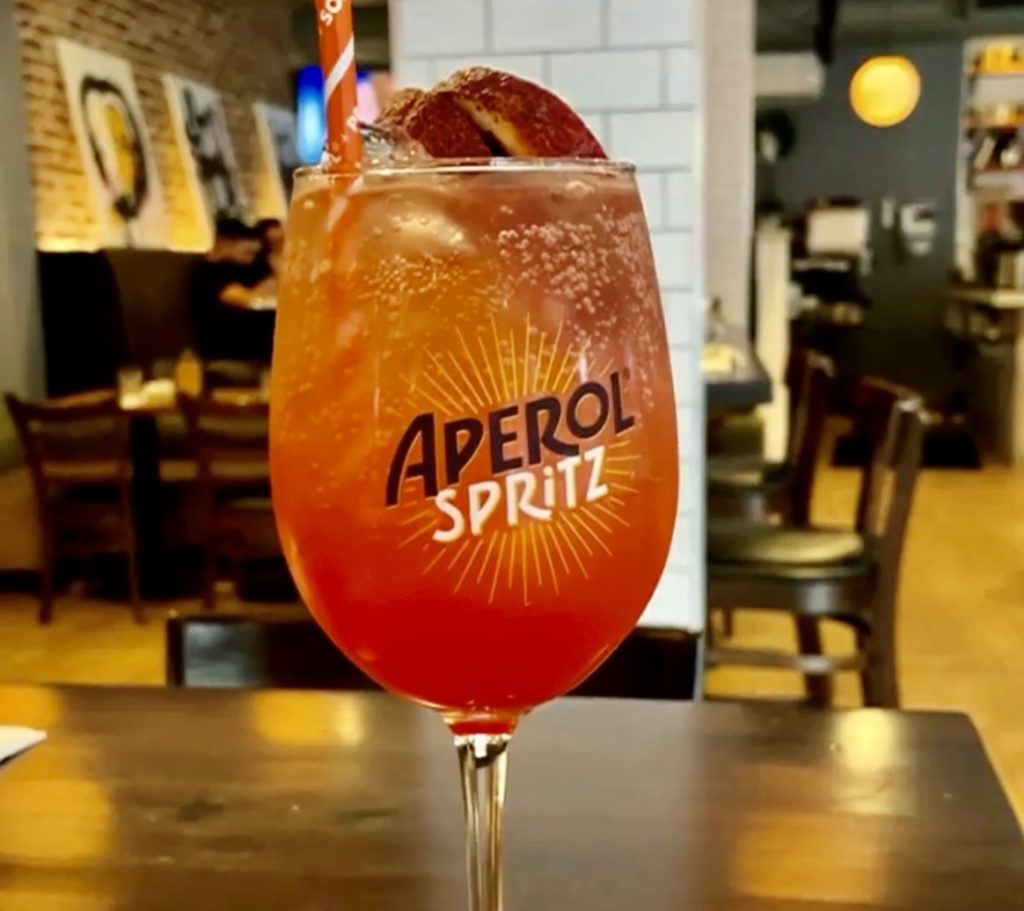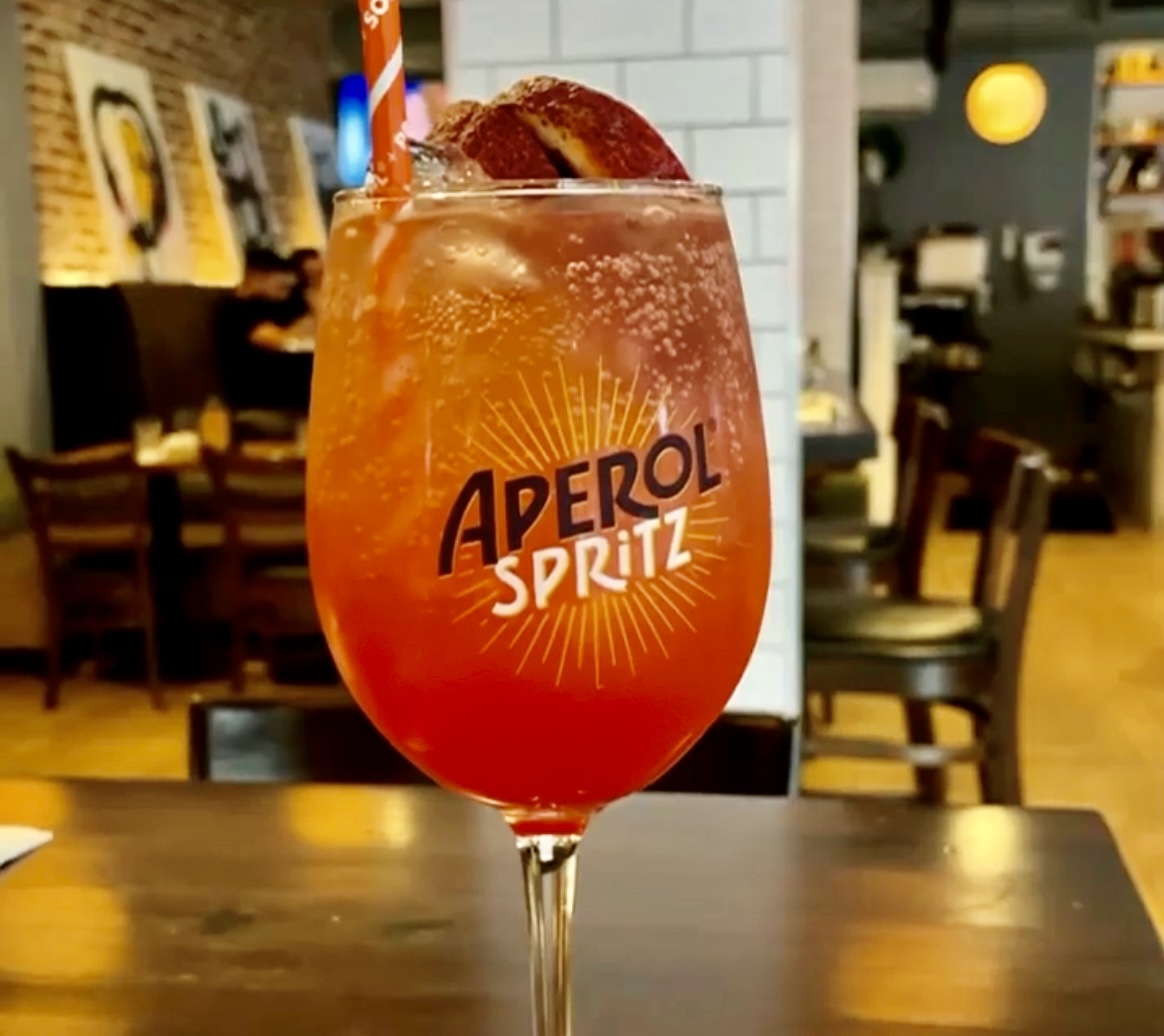 With its beautiful floral decor ready to greet you, The Grand is a great destination to enjoy the last sips of summer. And, their Aperol spritz is fantastic! If you're in search of a spritz with a bit of a twist, highly recommended is the Grand Spritz, which consists of blood orange, Aperol, club soda, and campo viejo cava rosé. Enjoy the restaurant's version of the classic with any of its delicious brunch or dinner dishes, or even on its own, to make this fall seem a bit more like summer.
37-01 30th Ave. / @thegrandnyc
---
Anable Basin Sailing Bar & Grill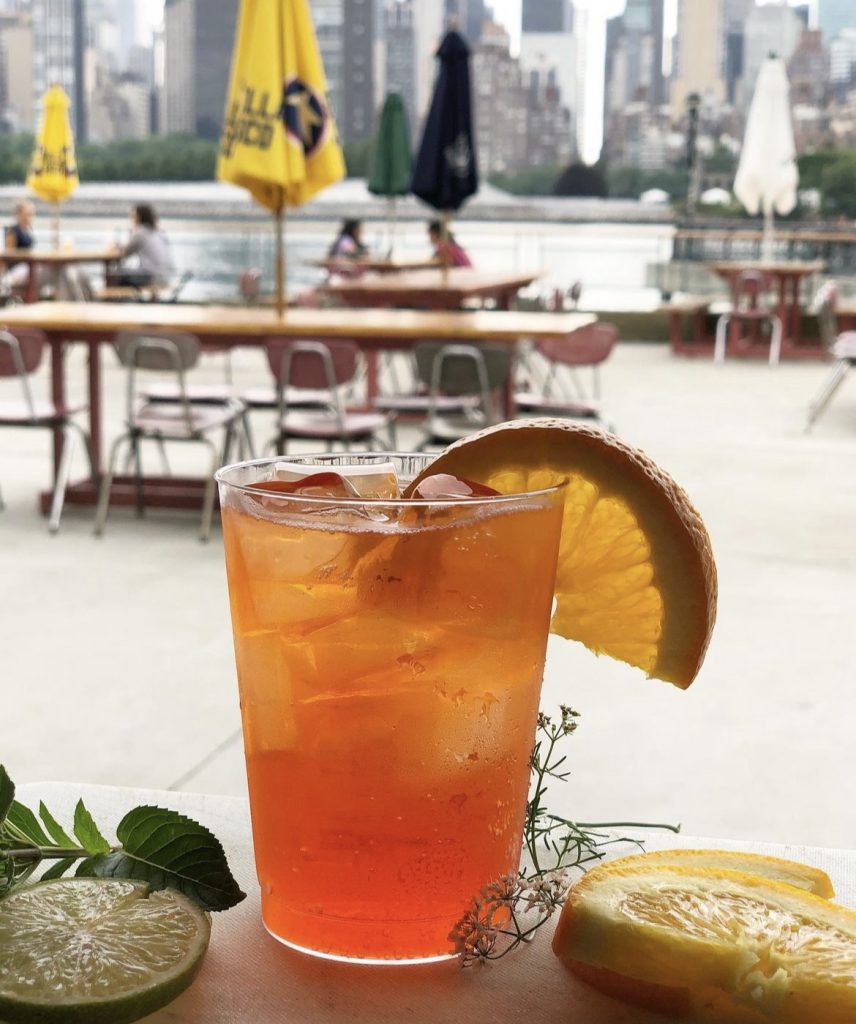 With views of the New York City skyline from the LIC waterfront, it's no wonder why Anable Basin Sailing is a local summer favorite. This unique dining experience offers picnic table style seating to accommodate groups. Patrons have the option to dine on a variety of menu items to accompany their drink of choice, ranging from skirt steaks and shrimp rolls to veggie burgers and a New York style hot dog. Enjoy your spritz with some of the most idyllic scenery the neighborhood has to offer.
4-40 44th Dr. / @anablebasin
---
Drinkology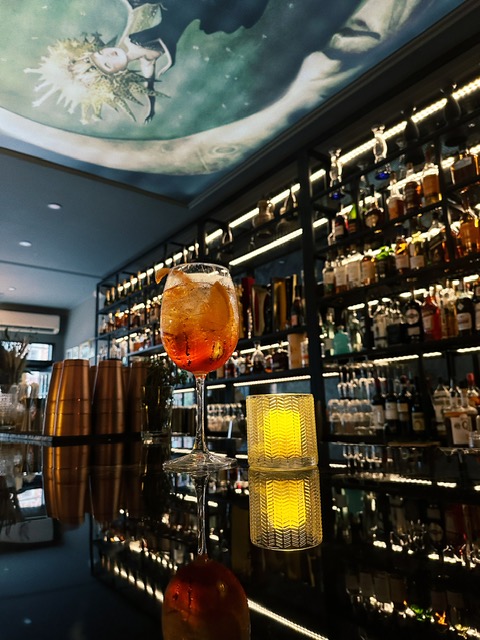 Drinkology boasts some of the finest expertly crafted cocktails the city has to offer. So, it's only fair when we say that an Aperol spritz is a must-try at this gem of an establishment! Elevate the refreshing flavors of your Aperol with some of their innovative food items, including the delectable lobster guacamole and smoked bourbon chicken lollipops to start.
If you're more into a burger with your cocktail, a standout menu item is the short rib burger, which consists of a black angus beef patty stuffed with cooked short rib, and topped with spicy aioli and Manchego cheese on a brioche bun. Drinkology isn't just known for its food and drinks, as the local favorite also offers weekly brunch specials and even some live jazz nights.
43-04 34th Ave. / @drinkologynyc
---
Carla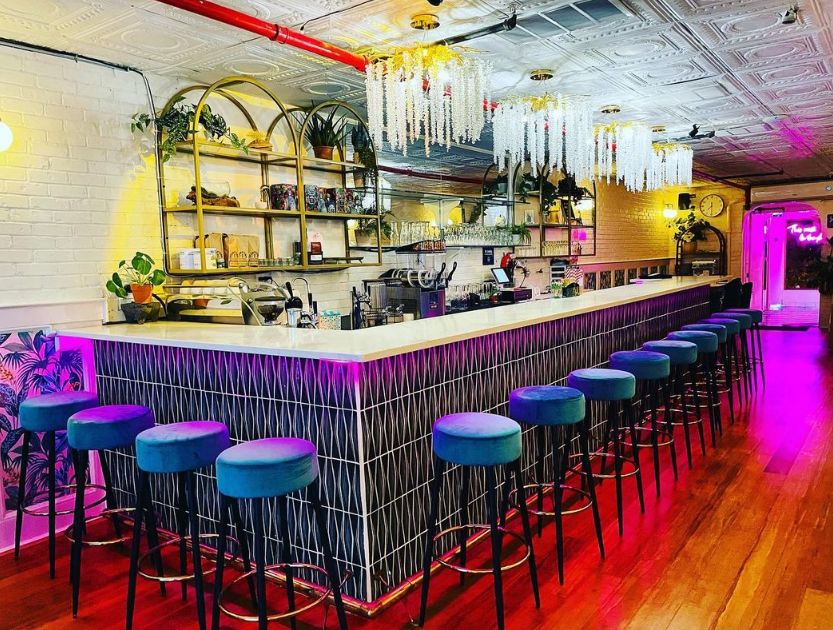 Carla LIC is truly a hidden gem in the heart of Long Island City. Not only is it a gorgeous eatery, adorned with beautiful plants both inside and outside, but Carla's menu and drinks are equally as good. Feel like you're on a tropical escape while you're sipping on your spritz. To accompany the perfectly refreshing Aperol spritz, highly recommended are any of Carla's taco options, as well as the guacamole and chips. If you're looking to hang on to those last bits of summer, this is the place to be.
25-03 40th Ave. / @carlalicny
---
Figlia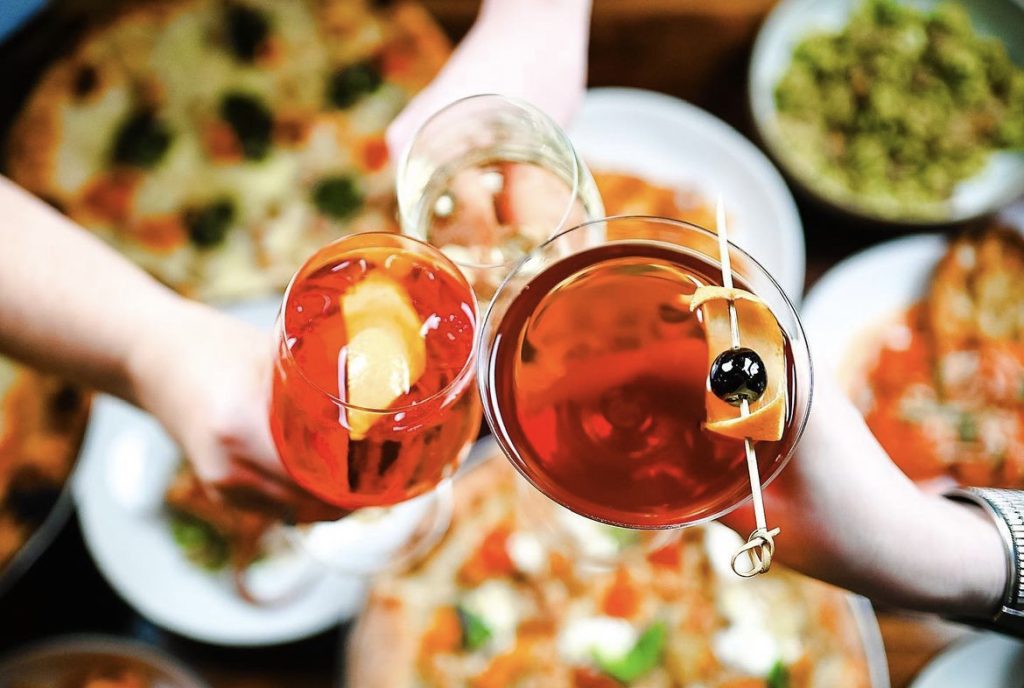 With autumn fast approaching, Figlia is a welcome destination for a romantic night in, or some post-work drinks with friends. Enjoy the delectable pizzas from Figlia's custom-built wood-fire oven. Our recommendation is the cacio e pepperoni pizza, topped with whipped ricotta, hot honey, cacciocavallo, and fior di latte. Or, if you're feeling more like a pasta dish to accompany your Aperol spritz, perhaps the bucatini all 'amatriciana might be the way to go to feel like you're in the streets of Rome.
23-02 31st St. / @figlianyc
---
Nino's AQ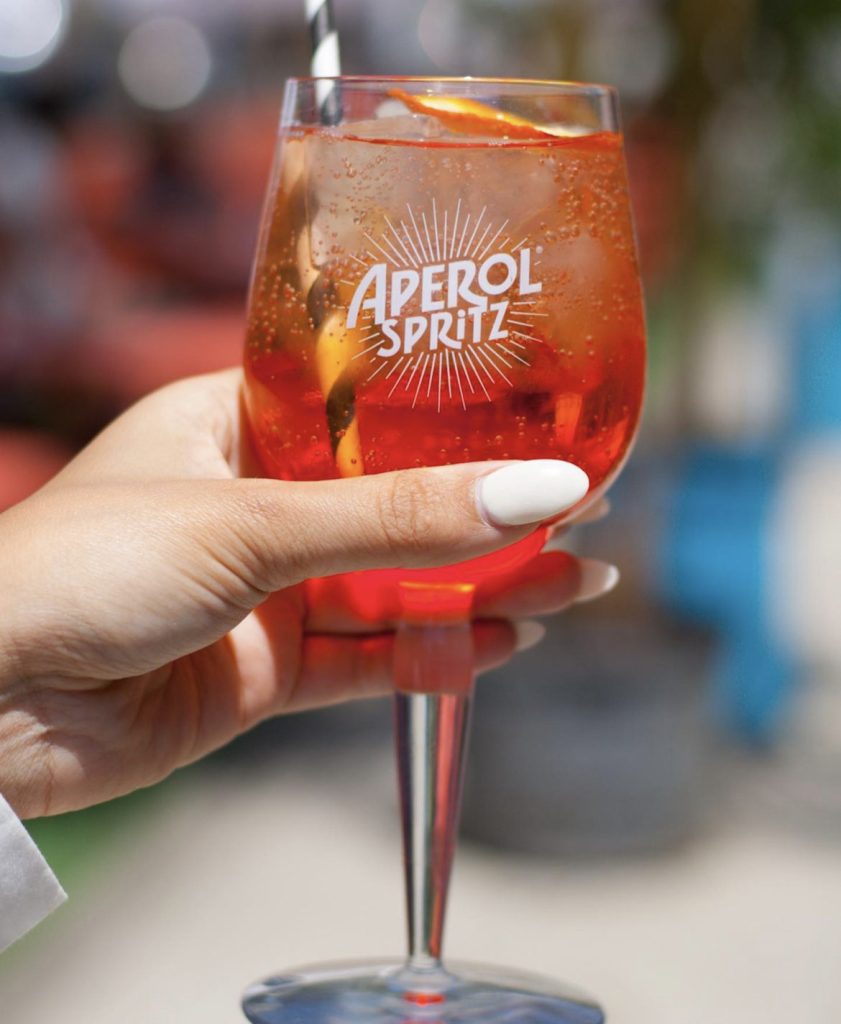 When most of us think of the Aperol spritz, it's only right to think of Italy. Fortunately for Astorians, we have a taste of Italy just on Ditmars. Whether it's to start the day with weekend brunch, or that post-work happy hour, you can't go wrong with an Aperol spritz from Nino's AQ. Paired up with Nino's delicious, whipped ricotta crostini, or if you're feeling bold, the spicy sopressata pizza for that extra kick. If an Aperol spritz at brunch is more your vibe, then the lemon ricotta pancakes with blueberry compote are the perfect complement for the go-to cocktail.
35-01 Ditmars Blvd. / @ninosaq
---
Nisi Estiatorio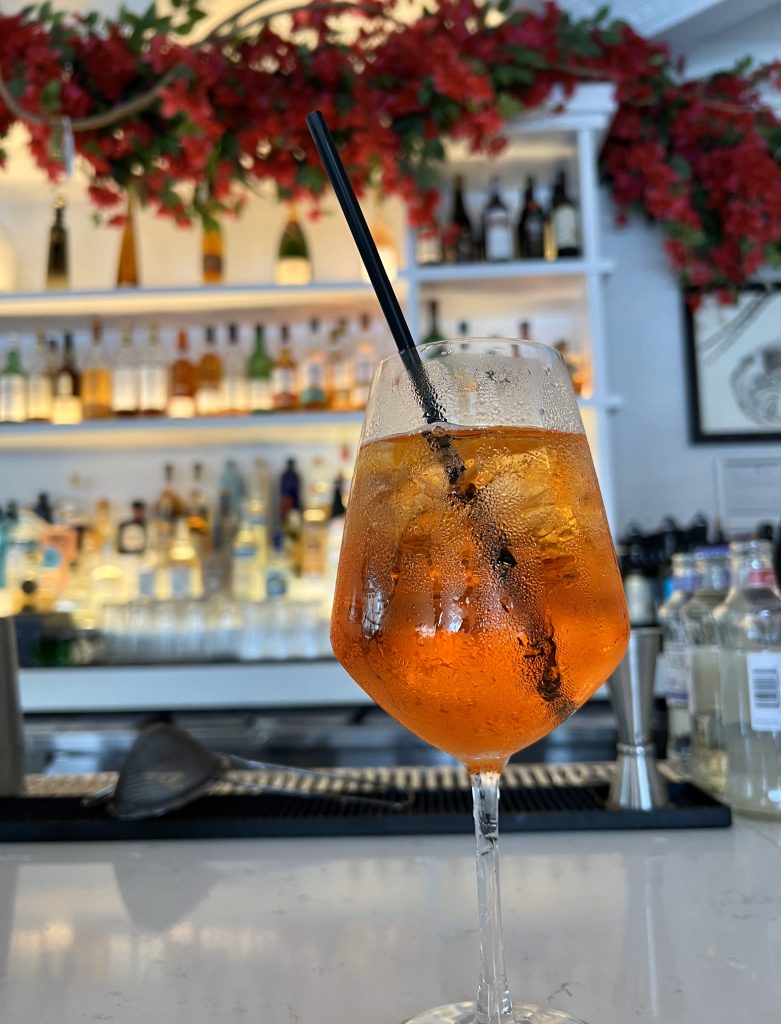 The Mediterranean is the ideal location to enjoy an Aperol spritz. Feel like you're on a Greek island at Nisi, which literally translates to the word 'island' in Greek. Whether you pair your cocktail with any of Nisi's delicious appetizers or main entrees, the Aperol is a standout here. We recommend the kolokithokeftedes to start, which are Greek zucchini fritters accompanied by a lemon and dill yogurt sauce. For your main, any of the seafood entrees are sure to be delicious, but our personal favorite is the grilled branzino for that true taste of the Greek isles.
32-07 30th Ave. / @nisiastoria
---
Via Trenta Osteria & Wine Bar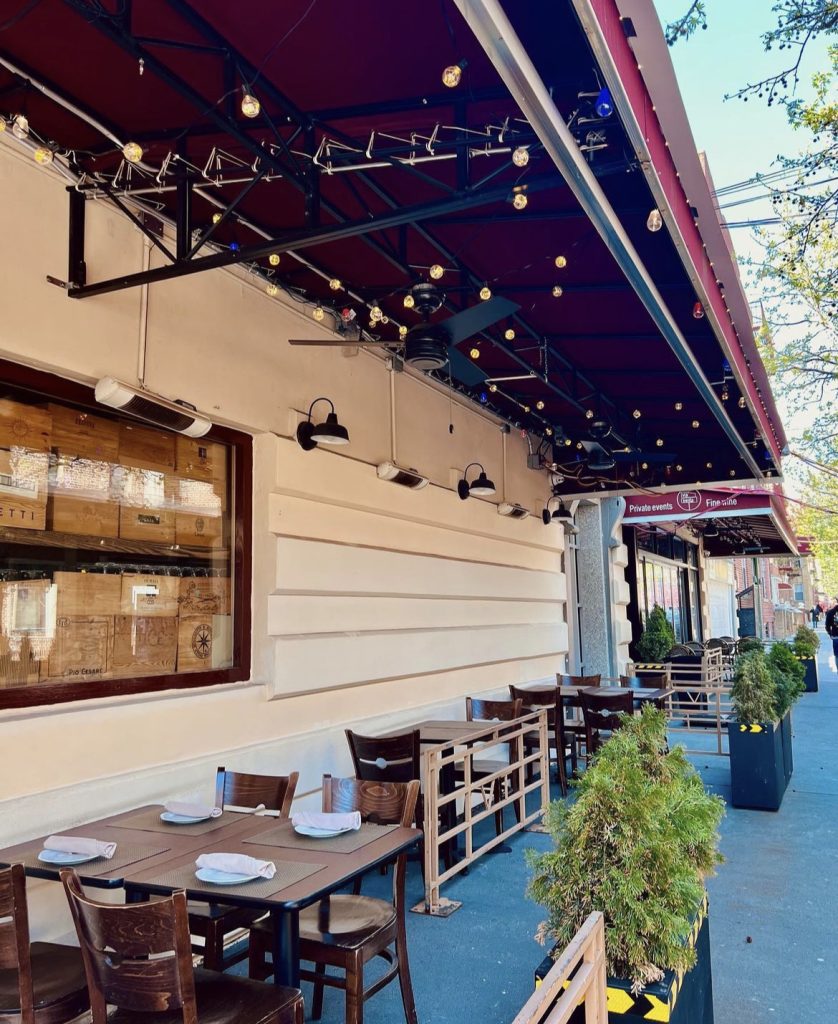 Despite 'wine bar' being included in its name, Via Trenta Osteria is a great choice for an Aperol spritz in Astoria. Enjoy your spritz with the outstanding burrata and prosciutto starter, or the equally flavorful tuna tartare. Or, come hungry, as any of Via Trenta's main dishes are both filling and inviting. The linguine fra diavola is sure to please, as are all of the additional pasta and pizza dishes.
36-19 30th Ave. / @viatrentaosteriawinebar
---
The Highwater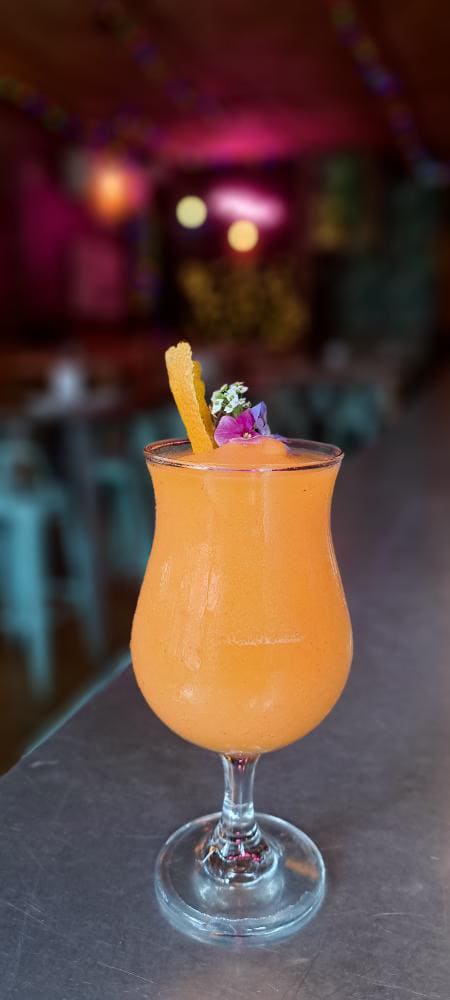 This tiki style bar is the perfect location to feel like it's summer, all year round. Located on Broadway, The Highwater offers a great a frozen passionfruit Aperol spritz, in addition to numerous other colorful cocktails sure to please. Adorned with tropical decor and colors from corner to corner, this Astoria restaurant is a great place to indulge in some end of summer vibes. To start, why not try the delicious coconut shrimp tempura, which is five pieces of shrimp with a coconut tempura batter and accompanied by a sweet Thai chili sauce. Looking for something a bit more filling? Be sure to try the restaurant's Kalua pork sandwich.
34-20 Broadway / @thehighwaternyc
---