Best Black-owned Businesses to Support on Juneteenth
By Paul Chronister Posted: June 11, 2023
We spoke to 4 business owners about the realities they face and the products you should shop.
Astoria is one of the most richly-diverse neighborhoods in NYC and never falls short of offering unique cultural experiences through its food, shopping, arts and more. With Juneteenth coming up this month, it's an important time to support and uplift Black-owned businesses that contribute to Astoria's vibrant community. We've handpicked some exceptional Black-owned businesses throughout the neighborhood and surrounding areas that excel both in their crafts and how they support the Black community.
Notable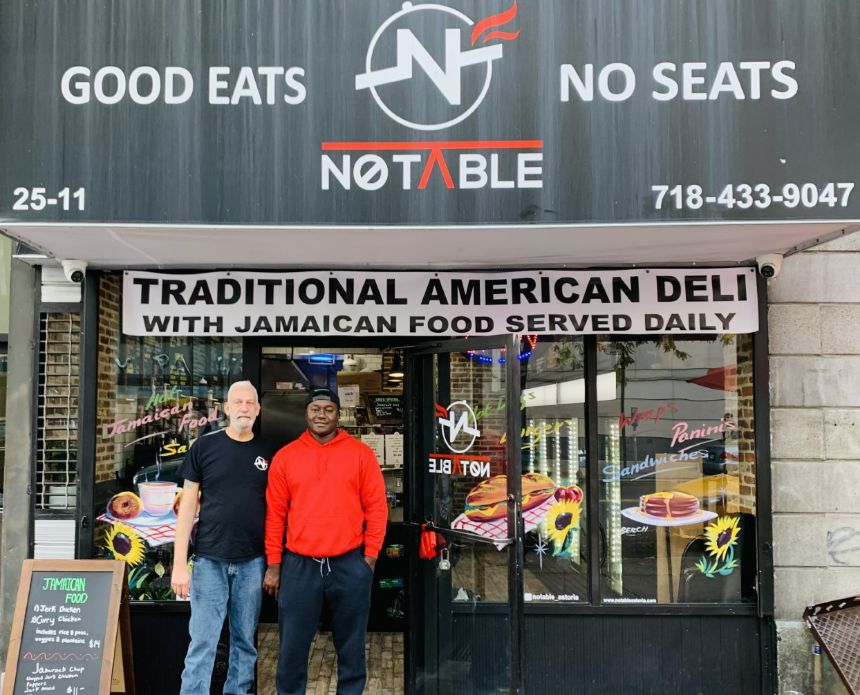 "Good Eats…No Seats!" is the slogan you'll find at NOTABLE, one of Astoria's latest deli establishments right on 30th Avenue, across from Mt. Sinai Hospital. The Deli's moniker is a play on "no table," as there are no tables or chairs at this take-out only eatery offering traditional American deli delights infused with authentic Jamaican cuisine.
Jamaican-born Nicolas Green co-founded NOTABLE with third-generation Astorian Jeff Michaels last November, and since then they've built a devoted following with specials that bring something new to the table every day. Alongside offering traditional American deli fare, what separates NOTABLE from the rest is its daily rotating menu of Jamaican specialties. The week starts with curry chicken on Mondays, then BBQ chicken on Tuesdays. Wednesdays feature stew chicken, while Thursdays are the popular time to indulge in their best-selling signature oxtail. Curry goat is served piping hot every Friday, and Saturdays are designated as fried chicken day. Menu highlights include the Jamrock Chop with chopped jerk chicken, jerk sauce, and sweet peppers; and the Jamaican Me Crazy with boneless jerk chicken, cole slaw, and thousand island dressing. It's recommended to try both on coco bread, a popular staple bread in Jamaica made primarily with flour and coconut milk.
Before running NOTABLE, Green worked at Mt. Sinai Hospital's registrar's office. To honor his former fellow essential workers, Green developed a sandwich menu dedicated specifically for them. On this menu you'll find sandwiches like the EMS with hot Ham, melted mozzarella cheese, garlic-Aioli, raw Onions, and banana peppers or the FDNY with breaded chicken cutlet, ham, melted swiss cheese, and blue cheese.
With incredibly delicious food, epic Jamaican vibes and a strong community, make NOTABLE your next deli stop.
25-11 30th Avenue | 718.443.9047 | @notable_astoria | notableastoria.com
---
The Row Astoria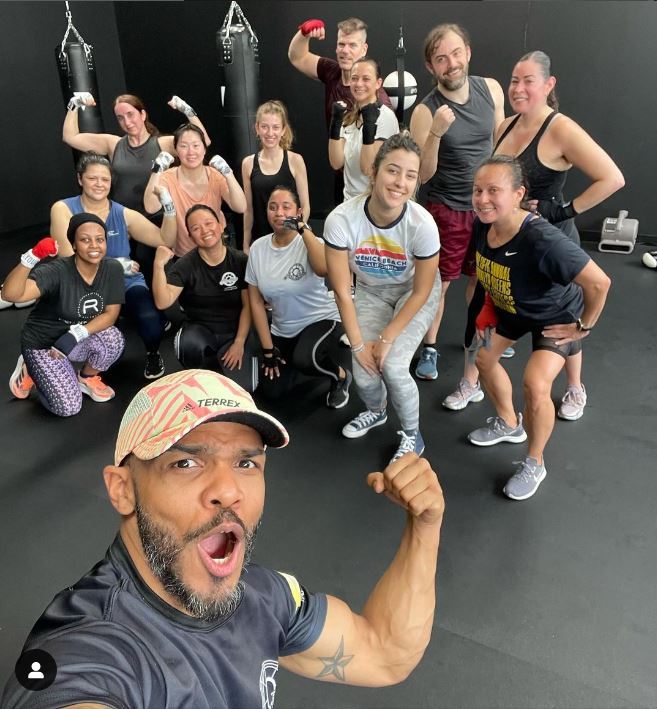 Listed as one of the best fitness instructors in New York City by Curbed, Luis Novas, founder of boutique fitness studio, The Row, has helped Astorians become healthier, stronger and more confident since 2019. Having worked at conventional gyms for years, Novas branched out on his own to create community-driven fitness programs that offer more structure and accountability to help people better achieve their fitness goals.
What makes Novas's fitness program stand out from the rest? His award winning Hits NYC kickboxing class with curated music playlists. Born and raised in Santo Domingo of the Dominican Republic, then on to NYC's Chelsea neighborhood when he was eight, Novas was surrounded by different music styles his whole life and eventually went on to share his passion for music as a professional DJ. This experience translates over to his classes, which are guaranteed to boost your mood and energy and take your workouts to a whole new level.
As a small business owner, Novas faces many of the common challenges small businesses face—one being working with limited marketing budget and relying on his own social media promotion and customer testimonials. All of his customers are Astoria locals, and their word-of-mouth praise goes a long way for his business.
If you want to be a part of The Row's thriving fitness community, it offers a variety of fitness classes for all body types and fitness levels. His core fitness stack—Cardio Bootcamp, Circuit City and Hits NYC—are all one-hour intense, focused classes designed to maximize your time.
2643 18th St. | 646.823.2376 | @therowastoria | therowastoria.com
---
BrickHouse Ceramic Arts Center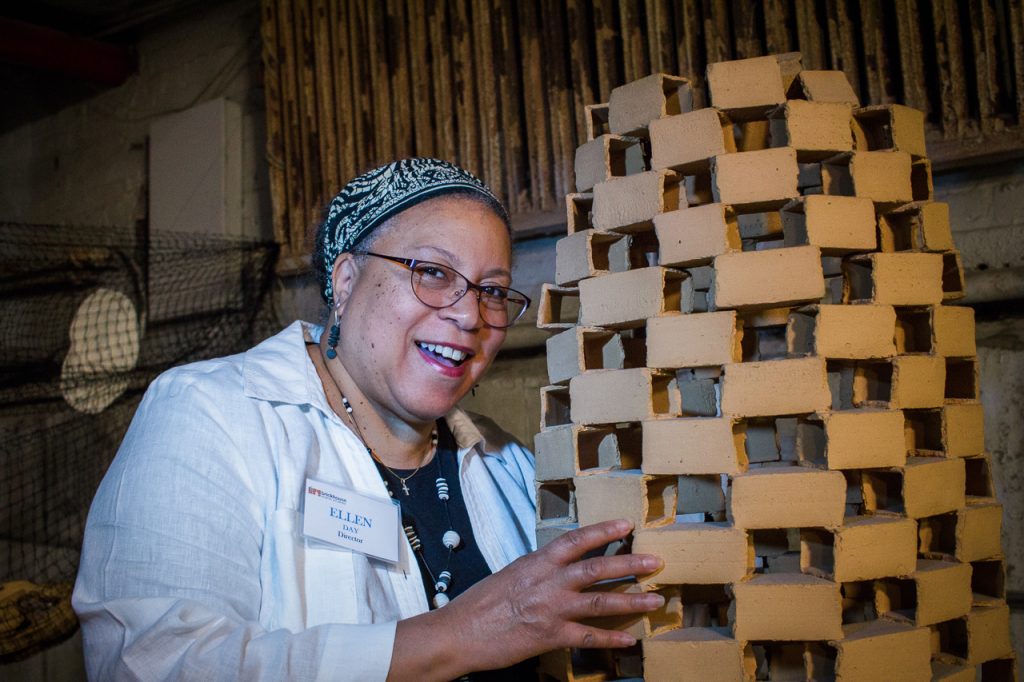 Ellen Day was the Director of the Ceramics Department at the Craft Students League/YWCA-NYC. When the YWCA sold its building in 2005, it also decided to terminate the ceramics program. Wanting to continue to provide a sanctuary in NYC where adults and kids can relax and create art, Day purchased YWCA's equipment, and after searching for space for 18 months, she opened BrickHouse in a 4,000-square-foot facility in Long Island City.
The center offers a variety of programs, including adult and youth classes, open studio sessions, and artist residencies. The classes cover various aspects of ceramic arts, such as hand-building, wheel-throwing, glazing, and firing techniques. The center also hosts special events and exhibitions throughout the year to showcase the work of its artists and to promote the ceramic arts to the wider community.
Day said the city's resources helped her in getting her business up and running, but as she continues to network throughout the city, she encounters racial bias in people who express surprise that she owns a business as a Black female business owner. That hasn't stopped Day from working hard to help others succeed in her industry. Along with providing a space for artists to hone their craft, BrickHouse also has its own shop where artists can showcase and sell their work.
10-34 44th Dr | 718.784.4907 | @brickhouseceramicartcenter | brickhouseny.com
---
Nneji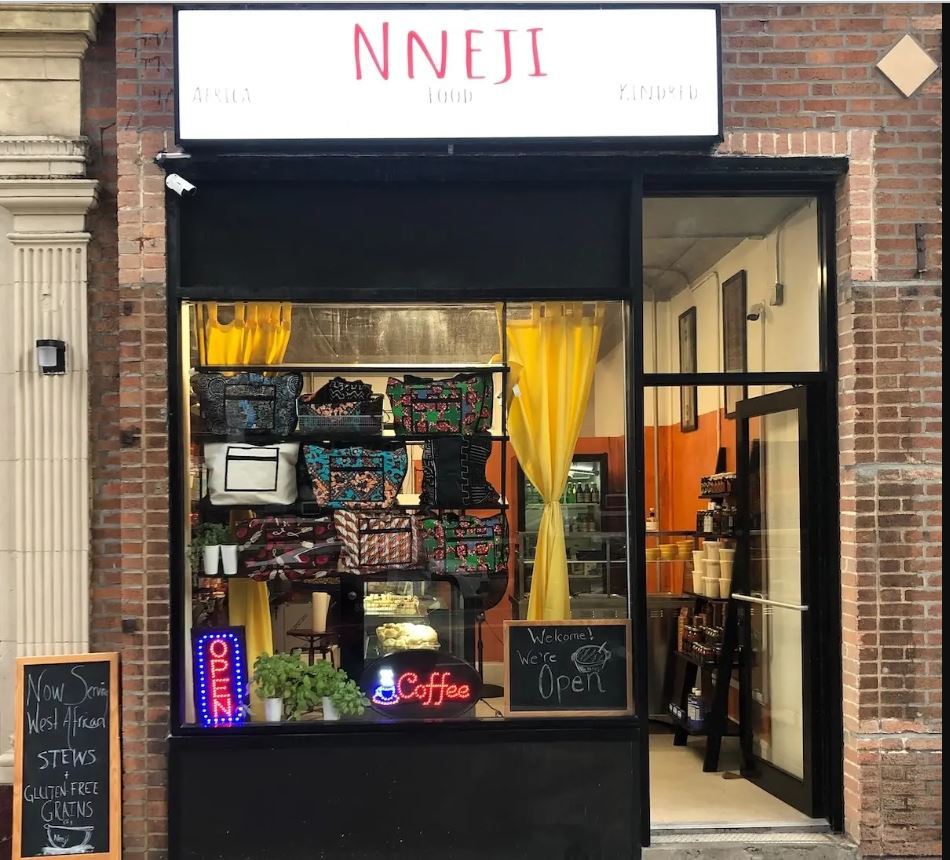 Beatrice Ajaero founded Nneji as part of her mission to make West African food mainstream in a way that is environmentally, socially, and economically sustainable. She chose to open her restaurant in Astoria as she felt the neighborhood's diversity presented a great opportunity to share what Nneji has to offer.
Drawing inspiration from her Nigerian heritage, where food plays a central role in community, Ajaero transformed her pride in her roots into a successful restaurant business during the pandemic. For her, each dish she serves is a representation of her culture, and a way to share it with others. In her small, quaint and colorful spot on 34th avenue, Ajaero serves up vibrant, flavorful and nutrition-packed small-batch soups and stews such as egusi, West African red stew, okra and spinach, yassa and spicy goat stew, which are served with sides of garri or fonio grains.
Despite the daily challenges of running a business, Ajaero said she's been fortunate to avoid the common issues faced by many Black business owners. By choosing to self-finance and steer clear of financial institutions, she has managed to avoid some of the financial hurdles that Black entrepreneurs often encounter, enabling her to celebrate and preserve her heritage in Astoria.
32-20 34th Ave | 917.832.7338 | @nneji_astoria | nneji.business.site