Local Independent Film Studio Celebrates 50 Years
By Monika Knotts Posted: May 17, 2023
Troma Entertainment leaves a legacy right in our backyard
On any given day on the streets of New York, there are multimillion-dollar film crews shooting what might be the next big blockbuster movie. But in a small, two-story building on the border of Long Island City and Astoria, there resides a movie studio that defies everything that traditional media stands for, and has been proudly doing so for nearly 50 years.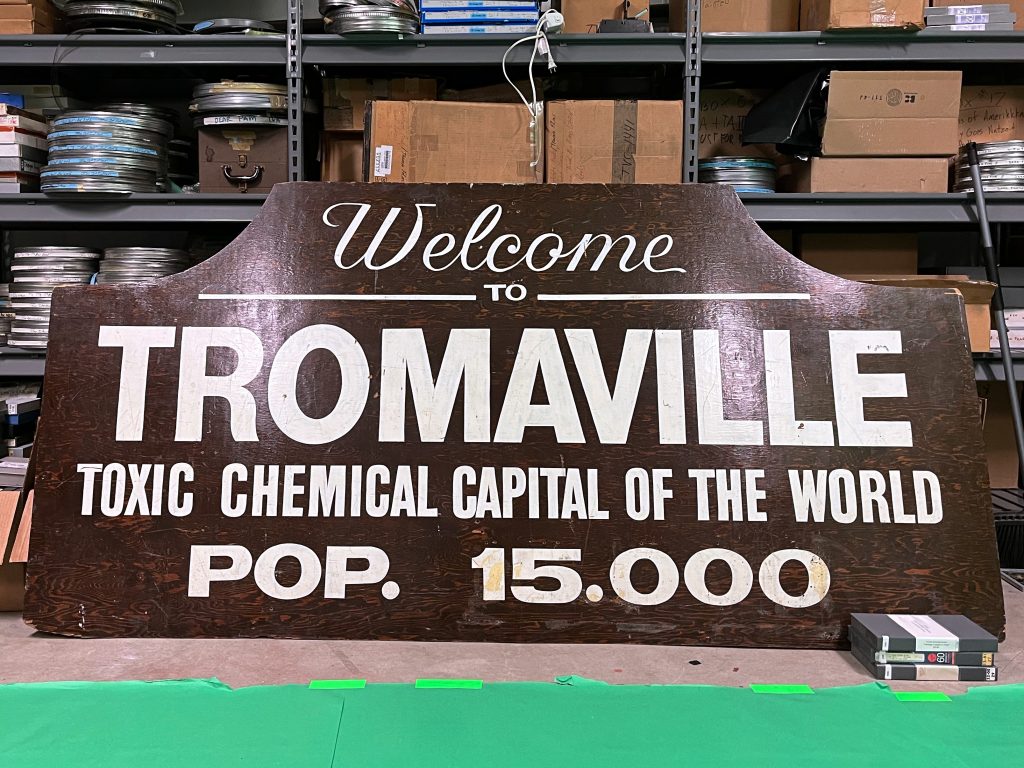 Troma Entertainment is a company founded by renegade independent filmmakers who have used their sense of resourcefulness and a healthy dose of shock-value to keep their business afloat since 1974. Often using their horror-comedy films as vehicles to reflect the absurdity and hypocrisy of the larger movie industry – and of society – the studio aims to prove that independent art can find an audience despite limitations, financial or otherwise. In viewing a Troma movie like "The Toxic Avenger," which is undoubtedly their most famous title, one might see the cartoonish gore and crude humor as low-brow, but it's all in good fun and certainly lives up to their tagline: "50 Years of Disrupting Media."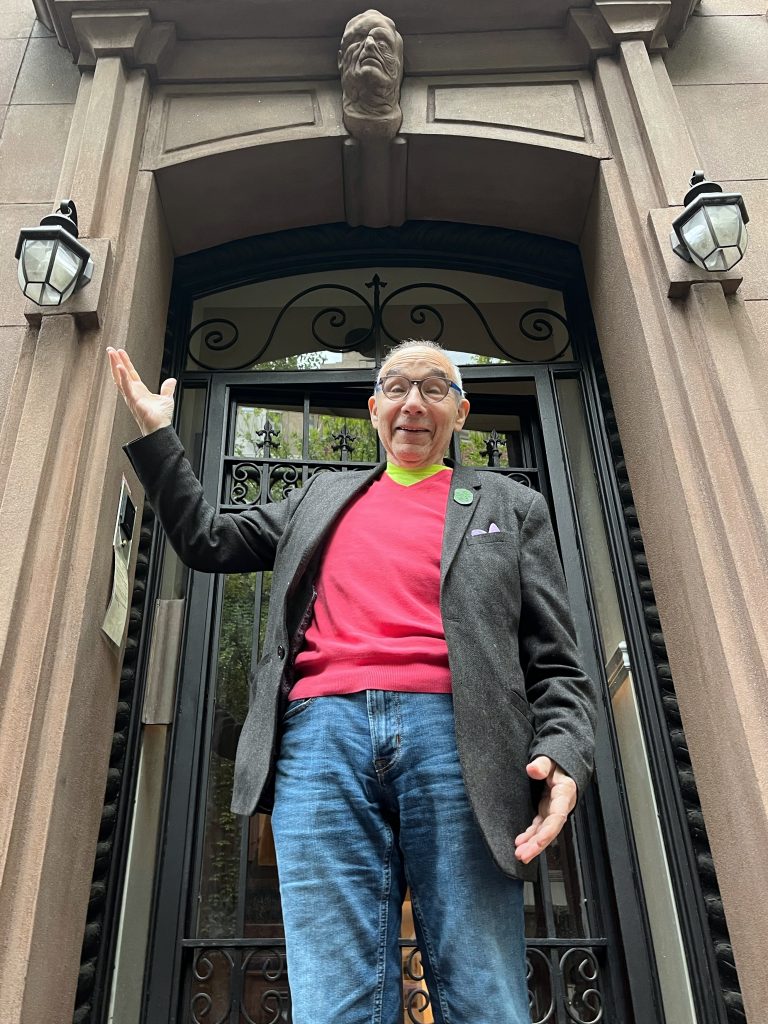 The studio was founded by Michael Herz and Lloyd Kaufman; a dynamic duo wherein Herz handles logistics and business, and Kaufman makes sure that Troma's dedicated fan-base continues to thrive.
"The secret sauce is our fan base," Said Kaufman. "and it's multi-generational. The only advertising we do is [attending] conventions, and I get hired to be in movies by people who've worked for us."
Kaufman is no stranger to being on screen. Along with his recent cameos in former mentee James Gunn's "Guardians of the Galaxy" movies, he has also been in several of Troma's productions, and has done cameos for countless other projects produced by Troma fans and alumni.
"Lloyd will do cameos for anybody who asks," Said Kaufman's assistant, Garrett Sullivan, while guiding a tour of their building on 11th Street. "If it's something done on location and we have to fly him out there are some travel fees and expenses, but if you ask Lloyd Kaufman for a green-screen cameo, we shoot it for free right here."
Speaking of Troma alumni, there are some fairly big names in Hollywood who got their start making DIY movies with Kaufman and Herz. From people like Trey Parker and Matt Stone who co-created South Park to A-lister Samuel L. Jackson, Troma has managed to impact the greater media landscape in ways they never expected.
"They use it as film school, except they don't pay $100,000 [to attend], and they even get a little payment." Said Kaufman. "I mean, there's a ton of people who began with us, so we've got a reputation for being serious filmmakers, even though our movies are not the most serious – they deal with serious things, but they try to be entertaining, right?"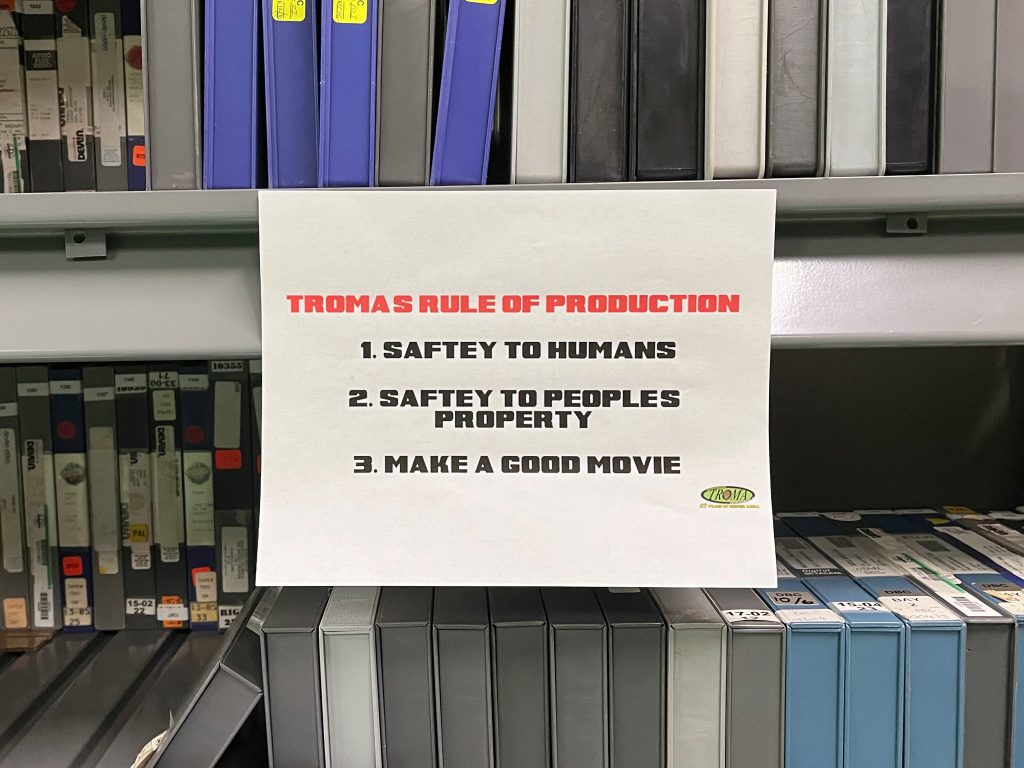 Troma moved its headquarters to Queens in 2007, after having sold the building in Hell's Kitchen that they had occupied since 1980. In many ways, Troma has always been ahead of its time (i.e. having started their own streaming platform, "Troma Now,"all the way back in 2015), but it took them all the way until the year they moved to Astoria to switch from shooting on film to digital. It is this combination of forward-thinking open-mindedness and the traditional sense of knowing what works, as well as a bit of cunning and mischief, that keeps production running and relevant at Troma Entertainment.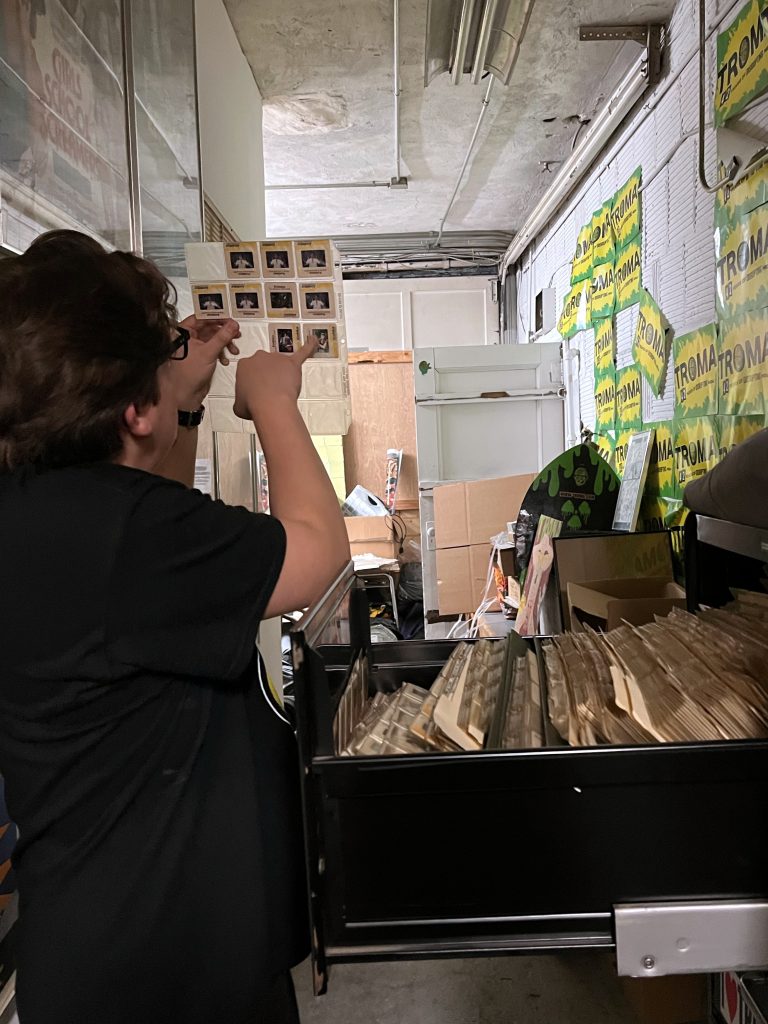 Kaufman has plenty of stories to tell about finding ways around rules and making movies against all odds, but perhaps one of the most interesting is his time spent working on Rocky with John Avildsen and Sylvester Stallone before Troma had really built its own brand. Kaufman helped organize to shoot secretly in Philadelphia for eight days with a non-union crew to maximize their miniscule budget, out of which came one of the most iconic montage sequences in history. Kaufman also managed to capture behind-the-scenes footage of this shoot on a Super 8 camera, which can now be found included with Rocky Blu-Ray box sets. Stories like this one, along with 50 years worth of films made and seven books written, cement Lloyd Kaufman and Troma Entertainment as undeniable influences on the industry, whether the industry likes it or not.
And so, the little studio that could – and did – calls our neighborhood home and hopes to continue disrupting media by supporting original ideas and the young people who have them, right here in Astoria.