Beer Crawl: 6 of the best bars & breweries to grab a beer
By Elora Weil Posted: April 15, 2023
Astoria and LIC is home to some incredible breweries and bars! Now that it is starting to warm up, there is no better way to enjoy NYC spring weather than getting a group of friends together and going on a beer crawl. Of course, each establishment is amazing and can be enjoyed individually, but if you are up for the challenge and want to hit all six in one day here is the logistical order we recommend:
Fifth Hammer Brewing Company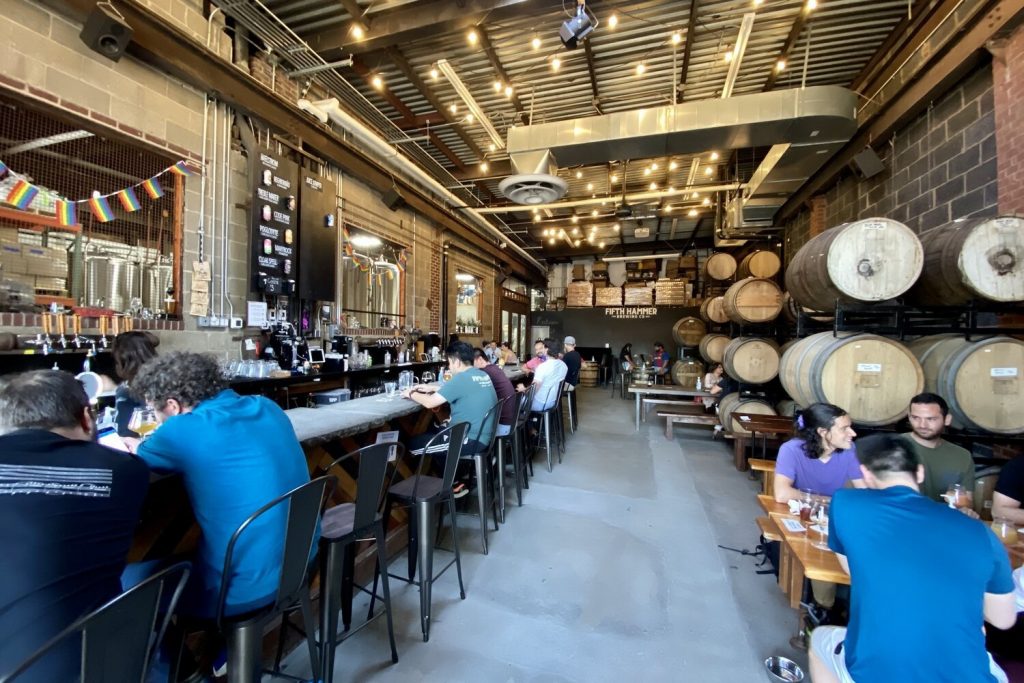 Located in LIC, a quick stroll away from the 7 train at Court Square Station, Fifth Hammer Brewing Company is a must. Their taproom is narrow, but quite large. Great for big group gatherings. They often have great food trucks parked outside or offer frequent food popup events such as "Tuesday Trivia and Happy Bull Pizza," and Mom's Momo Food Truck.
So, plan accordingly and be sure to check their calendar to see what tasty treat you can enjoy when you visit. And if you don't like the food options you can always byof (bring your own food). As for the beer their selection is top notch. Fifth Hammer offers over ten styles on tap and there is truly something for everyone (even the wine/cider crowd). Once you find your new favorite beer you can purchase it to go in both 4 packs and small batch bottled beers, too.
*Dog Friendly
10-28 46th Ave, Long Island City, NY 11101
---
LIC Beer Project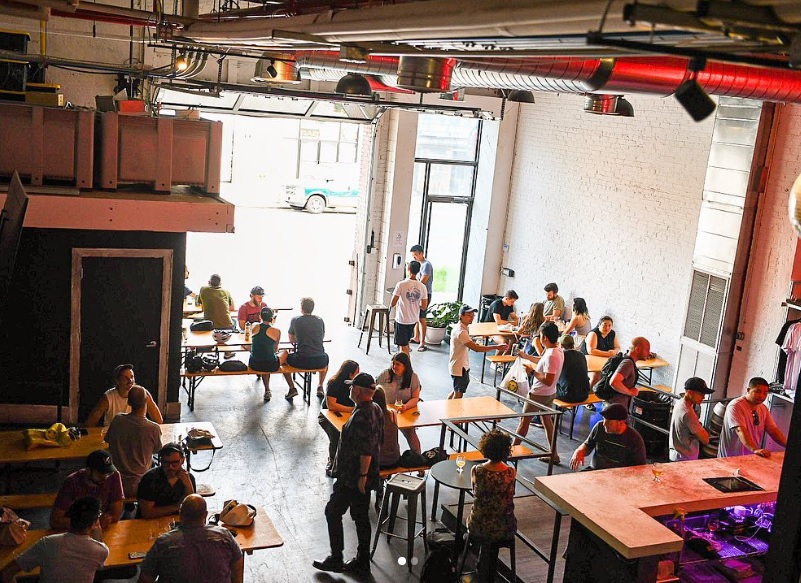 One mile away from Fifth Hammer is the wonderful LIC Beer Project. If you choose to do the crawl we recommend walking, work up a thirst for this next stop. Another great LIC brewery, LIC Beer Project offers a large selection of house-made-brews—most of them IPA's.
On their website they say: "We believe beer is a collaborative journey of insight, experience, travel, and education." The space itself is great, perfect for big groups since this microbrewery used to be a warehouse it is very spacious, and the vibe is very laid back with an industrial-rustic chic appeal. Food is not served at this location so be sure to bring your own or just plan on filling up on their tasty beer before the next stop on the crawl.
*Dog Friendly
39-28 23rd St, Queens, NY 11101
---
Veronica's Bar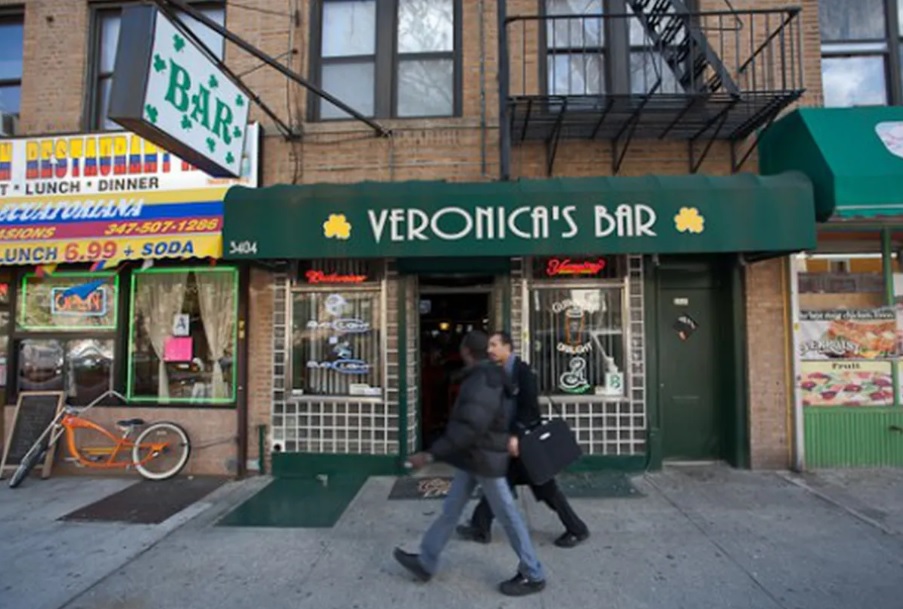 On the border of LIC and Astoria is an amazing dive bar, Veronica's Bar. About a one mile walk away from LIC Beer Project, or one stop away on the N/W, right off the 36th Ave stop this Irish pub is a local favorite. Open seven days a week 12 PM – 4 AM, you are guaranteed a good time at this family-owned establishment.
A true Astoria staple, Veronica's Bar opened over 20 years ago. Their outstanding staff will make you feel right at home, so much so that you may cut the beer crawl short and end up hanging at Veronica's Bar until last call. In addition to its welcoming and homey atmosphere, this gem of a bar has a great selection of beers and cocktails that are all reasonably priced.
34-04 36th Ave, Astoria, NY 11106
---
Heart of Gold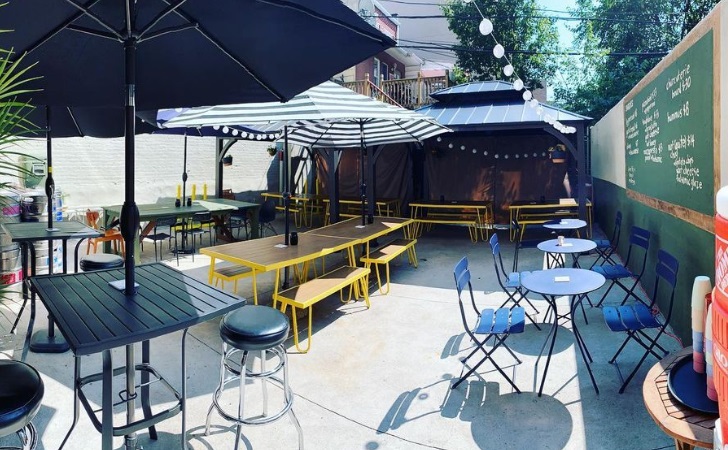 A quick 15 minutes stroll away is our next stop on the beer crawl, Heart of Gold. If you haven't had anything to eat yet on the crawl, be sure to check out the food menu here as well. I'd recommend their "big a$$ pretzel" and the "hot dog royale with chips." Heart of Gold is an amazing beer and wine bar located in the heart of Astoria.
The bar itself is super chic, and they usually play a fun movie on a projector inside, and outside they have an amazing backyard that is perfect for larger groups. Known for their selection of local brews, Heart of Gold is a must visit spot for beer enthusiasts. And if you find yourself nearby on a Wednesday evening be sure to stop by for trivia night, which starts at 8PM.
*Dog Friendly Backyard
37-14 31st Ave, Queens, NY 11103
---
The Local Bar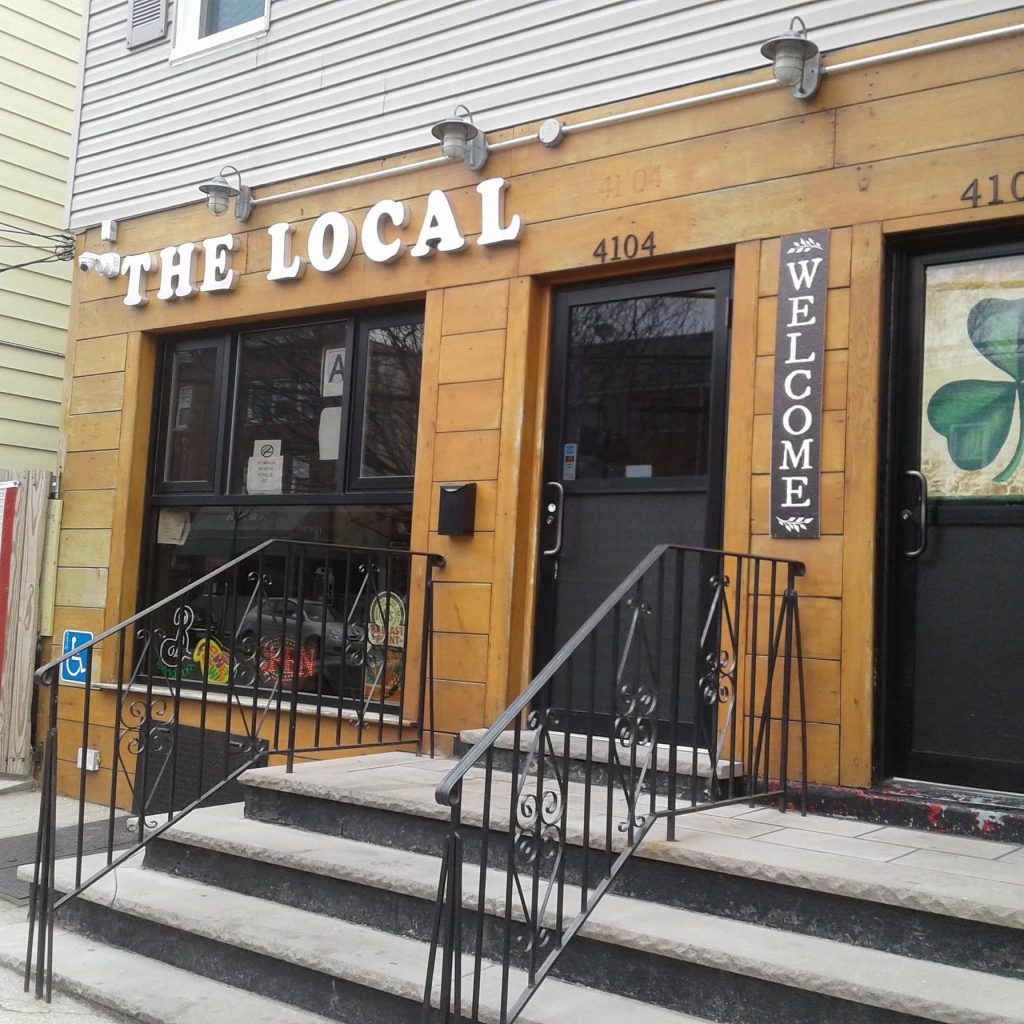 When you are done sipping on local craft beers at Heart of Gold your beer craw crew can make the short stroll, literally under a 5-minute walk, over to our penultimate stop on the beer crawl, The Local Bar. This cozy spot opened back in 2014 and offers a great outdoor space that is the perfect spot to sit back with a beer and enjoy a sunny spring Astoria afternoon.
Their website promises "an atmosphere that acts as a place for friends, wanderers, and adventurers to share a drink together as equals." And this statement could not be more true. They offer a carefully curated cocktail menu and a rotating craft beer list, there is something for everyone at The Local Bar.
*Dog Friendly Backyard
41-04 31st Ave, Queens, NY 11103
---
Bohemian Beer Garden & The Prague Room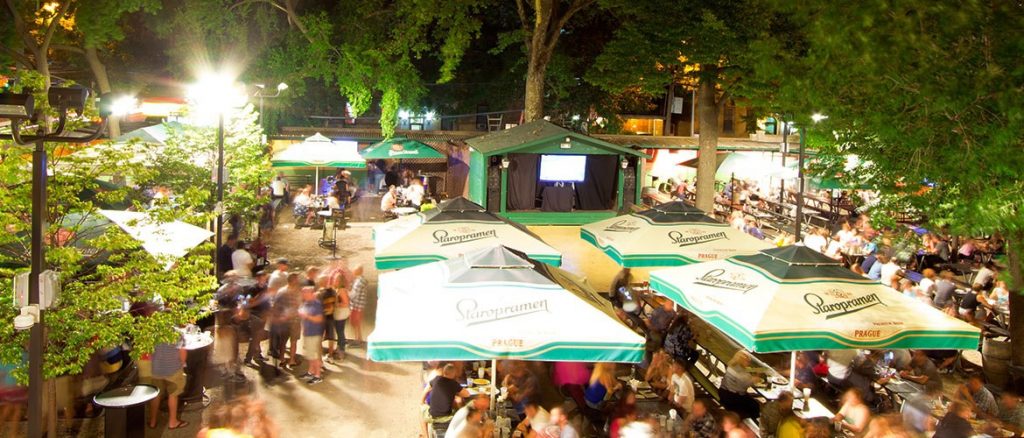 A final one mile walk and congrats, we've made it to our final stop on the beer crawl! Bohemian Beer Garden & The Prague Room is an Astoria staple. Opened in 1910 this historic establishment is the oldest beer garden in New York, and I'd argue the best! Their recently updated food menu features traditional Czech and Slovak cuisine as well as Mediterranean and classic American fare.
They have an extensive selection of draft beers from around the world making Bohemian Beer Garden & The Prague Room the ultimate location to enjoy a beautiful NYC day with a big group of friends. Their spacious indoor bar is worth checking out, but the true draw of our final beer crawl stop is their gigantic outdoor beer garden filled with communal picnic tables and a stage for live music. Be sure to check out their events calendar for super fun events, like Trivia Thursdays (every Thursday at 7PM), Cornhole League Sunday, and their famous Silent Discos.
29-19 24th Ave, Queens, NY 11105