By Crisula Prassos Posted: April 13, 2023
Check out four innovative coffee shops that locals are raving about
Spring is officially upon us, and every day brings the promise of warmer temperatures ahead. As you reach for your spring trench in lieu of your winter puffer, consider swapping out your hot latte for a cup of expertly brewed iced coffee. Wondering where you should grab your next cup of joe? We have compiled a list of some of Astoria's best coffee shops and their signature drinks.
Cafe Renis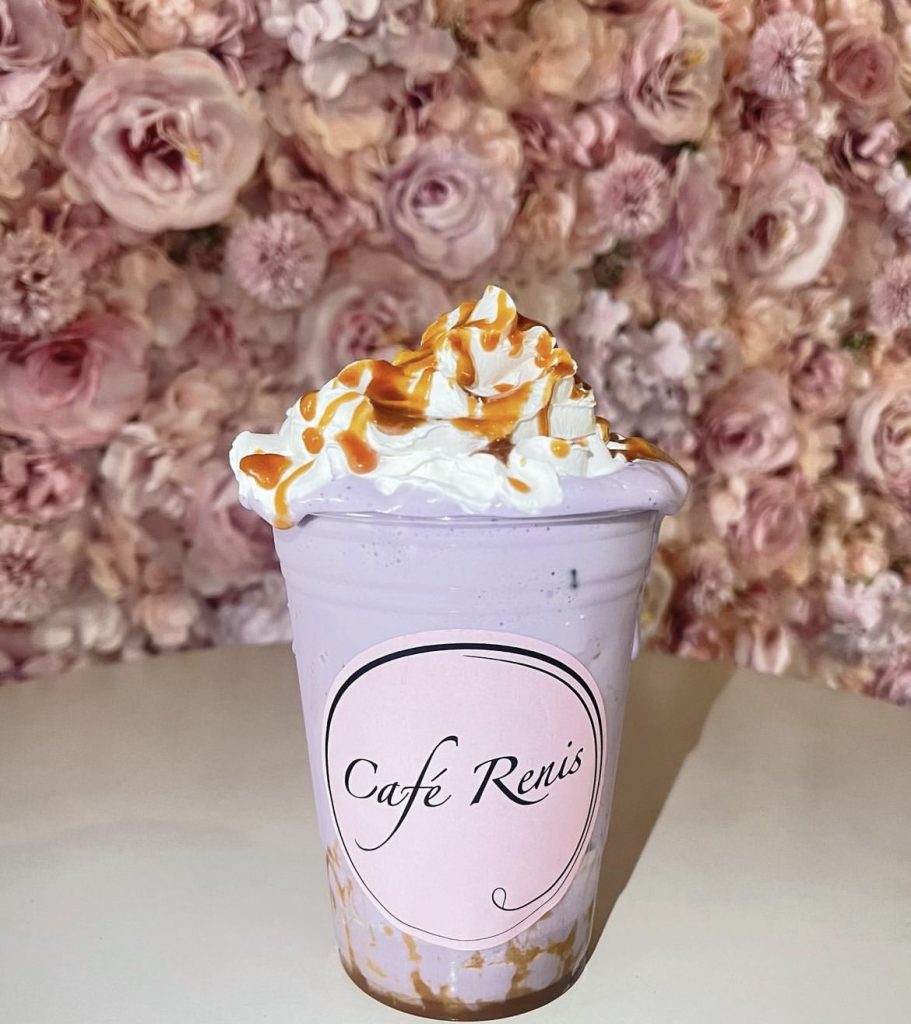 Gold cappuccino anyone? Yes, you read that sentence correctly. There is in fact a coffee shop in our beloved Astoria that is creating elevated caffeinated beverages that are both picture-worthy and delicious. Cafe Renis boasts a bright pastel interior that will transport you to an Alice and Wonderland themed garden party.
The menu is perfectly curated to highlight the varied coffee options they offer such as their iced purple ube latte or red velvet latte. For an alternative to your everyday cup of coffee, try their iced chagacchino, an antioxidant rich drink made from chaga mushrooms. If you are feeling peckish they have croissants, and pressed sandwiches that pair nicely with the drink of your choice. Aromatic coffee, fresh food, and a touch of whimsy all in one, this is what dreams are truly made of.
47-14 30th Ave / 718.255.1730 / 4.5/5 Yelp stars
---
Under pressure espresso bar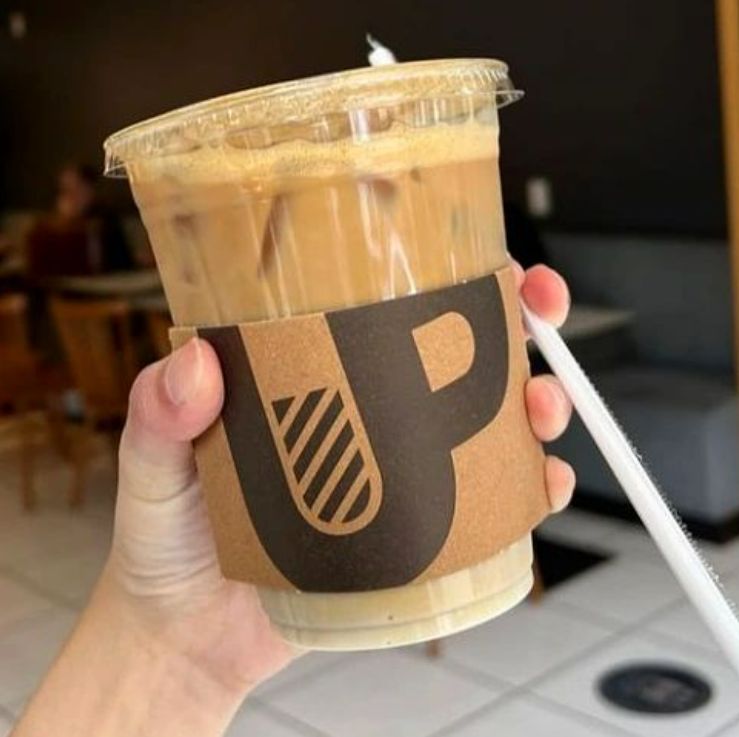 While strolling along 31st street you will immediately be drawn to the streamlined facade of the Under Pressure Espresso Bar. Enter the coffee shop and allow your eyes to revel at the modern aesthetic while your senses take in the smell of freshly ground coffee beans. While scanning their menu you will notice the variety of drinks, they have to offer for coffee lovers and non-coffee consumers alike. If you are in need of a caffeine boost strong enough to keep you going until lunch, try their Greek frappe.
This signature drink has a delicate whipped consistency and can be tailored to the degree of sweetness that you enjoy. If matcha is what you crave, try their freddo matcha drink which features the highest quality matcha, known as ceremonial grade. Before checking out, make sure to take a peek at their glass display case filled with delicious buttery croissants, and authentic cheese and spinach pies. Pick up one of their fresh pastries to save yourself from regret later.
30-19 31st Ave / 718.433.9380 / 4.5/5 Yelp stars
---
Gossip coffee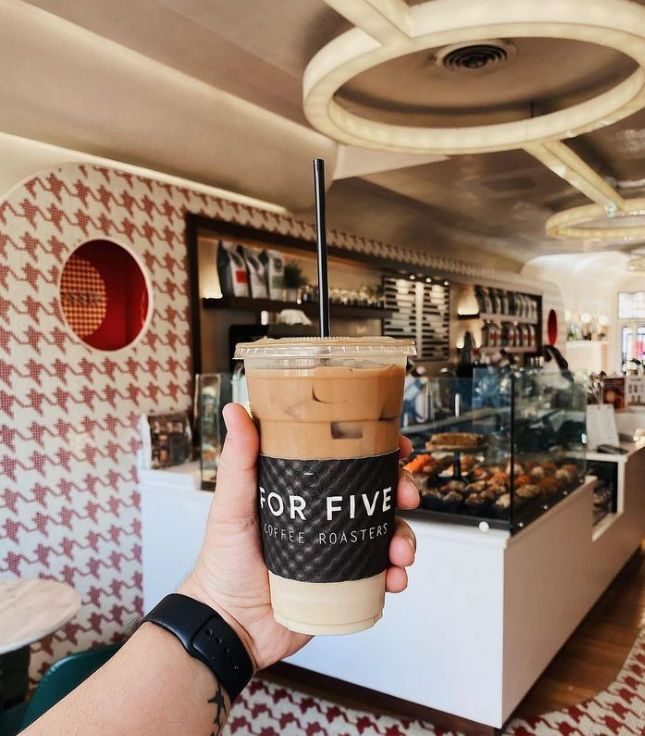 If you find yourself unable to decide whether you want a strong cup of joe, quality food or the option of having a cocktail then we have the perfect recommendation. At Gossip Coffee you do not have to choose. It is truly a triple threat establishment that boasts delicious food, fresh coffee and craft cocktails. Not only is Gossip Coffee dedicated to the community they serve, but they also remain committed to utilizing ethically sourced coffee from a local Queens roasting company.
For a quick afternoon pick me up, try their cold brew, which has a consistently bold and robust flavor profile. If you like your iced coffee on the lighter side, we recommend customizing an iced latte to your liking. The best part about Gossip Coffee, is that your casual coffee hang can easily transition into a happy hour rendezvous. Their menu features a variety of café cocktails such as their specialty rum and raisin espresso martini or a cold brew americano which is made with their signature cold brew and sweet vermouth. The truth of the matter is that at Gossip Coffee you have choices galore!
37-04 30th Ave / 718.440.8792 / 4.5/5 Yelp stars
---
Coffee cloud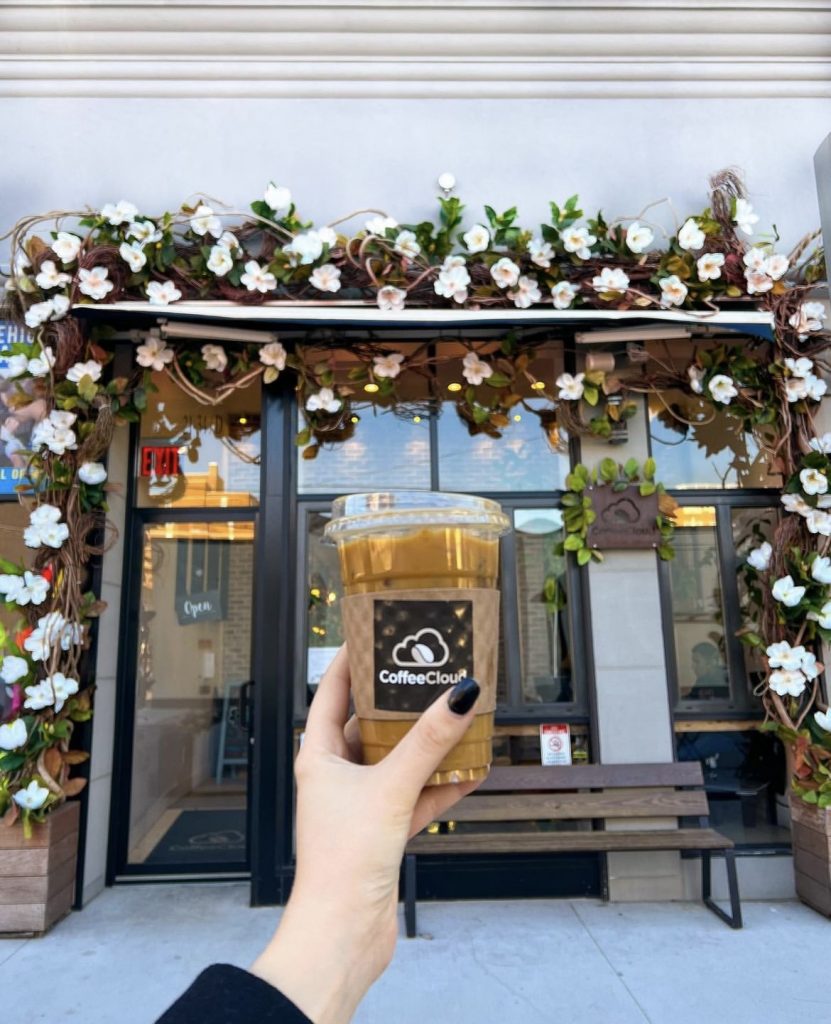 Coffee Cloud is a local establishment where you could easily spend a leisurely morning without realizing where the time has gone. The bright and welcoming space beckons you to sit down, unwind and enjoy a freshly brewed cup of coffee. If you are an iced coffee lover, they have several options to choose from including cold brew, iced americano, iced latte or frappe. If you would like to try something on the stronger side, we suggest any of their three freddo options.
The freddo coffee is a delicious blend of hot espresso, poured over ice and shaken to yield a delicious coffee foam. If you have a sweet tooth you are sure to enjoy their take on a freddo Nutella. We also recommend pairing your iced coffee with one of their many delicious baked goods. Try the anna banana bread, which is a local favorite, or the golden bread which is their mouthwatering take on bread pudding. Whether you are in need of a place to sip on your coffee while catching up on some emails or conversing with a friend, coffee cloud is sure to exceed your expectations.
21-34 Broadway / 203.930.7070 / 4/5 Yelp stars