Pick of the Month: Chez Olivia Astoria
By Loulou Chryssides Posted: April 2, 2023
Astoria, in general, is known to be a melting pot of cultures from around the world. This is even more apparent when it comes to the bustling restaurant scene in town. Chez Olivia aims to bring an authentic taste of France. Offering fresh ingredients and a bistro-style approach to dining, the eatery is ideal for brunch, dinner, and private events.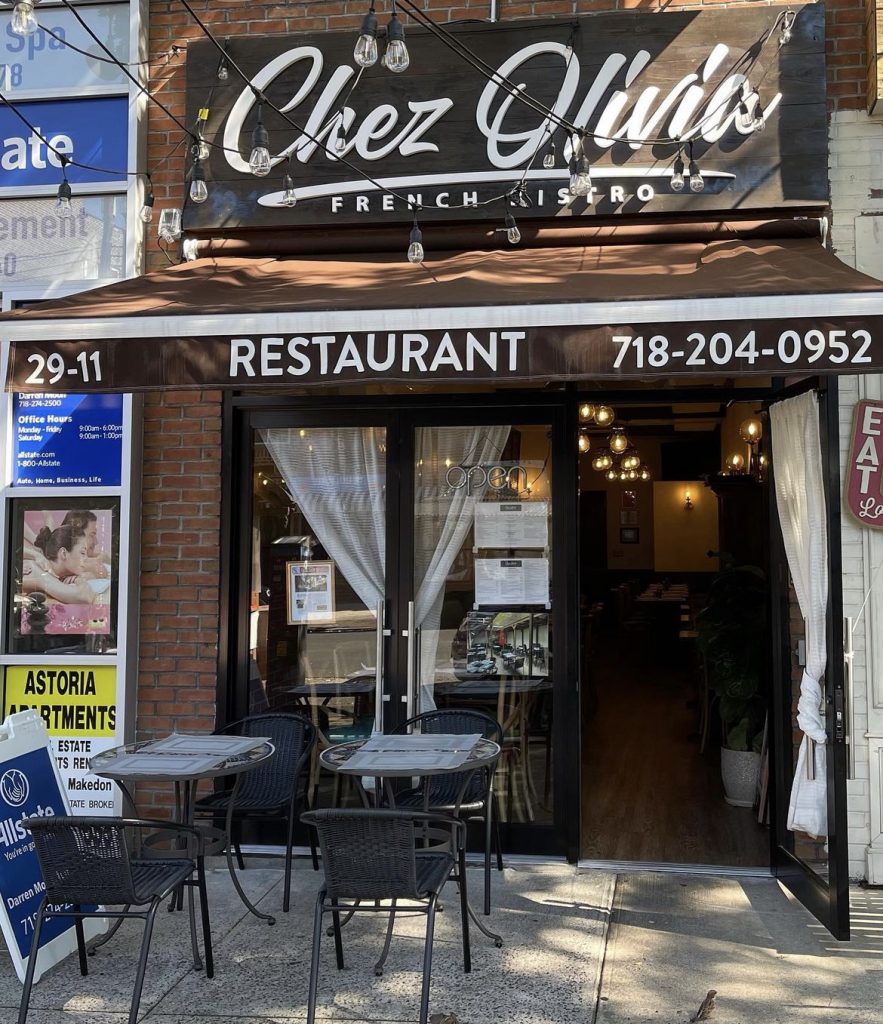 Chez Olivia offers classic French dishes such as croque monsieur, sweet and savory crepes, and yes, even French onion soup. While the more famous dishes are just as delicious as you would expect, you truly can't go wrong with any of the options that Chez Olivia has to offer.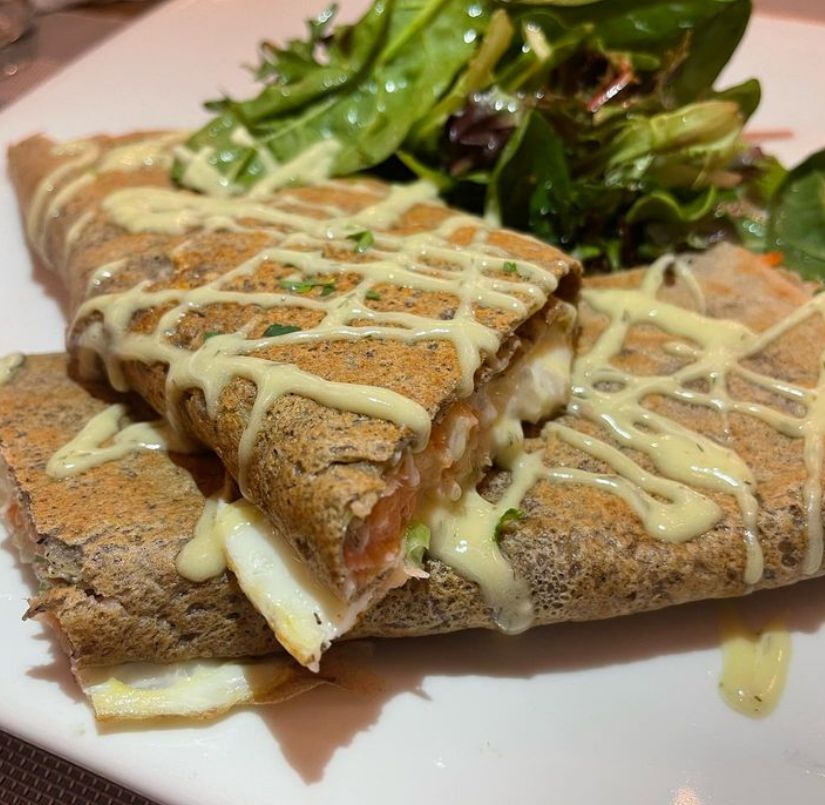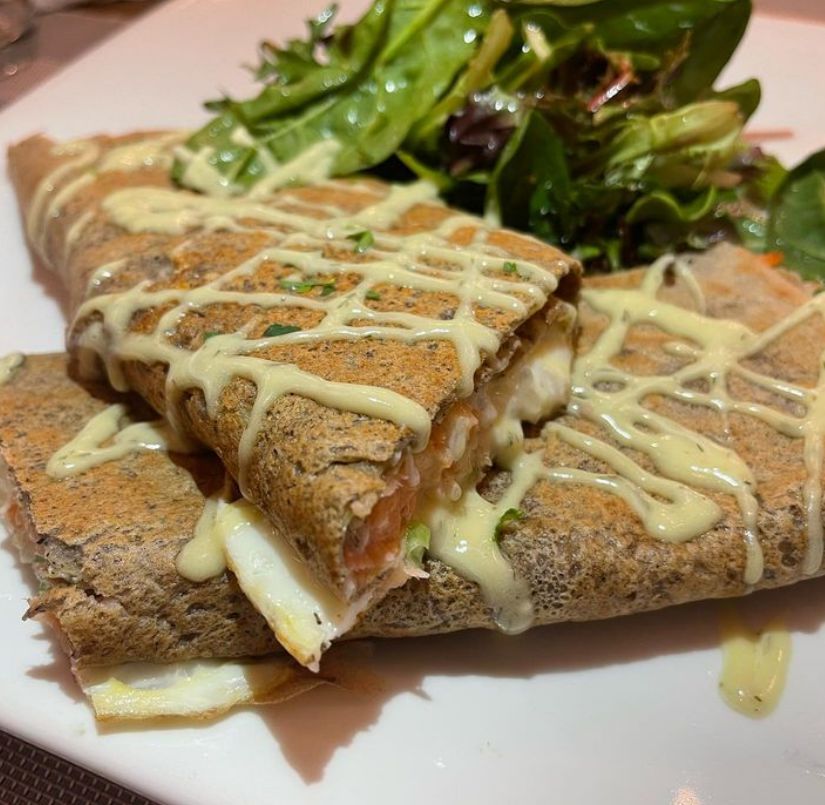 To start, why not give the escargots dish a try? Escargot is a French delicacy that consists of edible land snails, topped with a generous amount of garlic butter, and served alongside a baguette. Patrons have the option to choose from 6 pieces for $12, or 12 pieces for $21. Other standout starters include the vegetarian-friendly, but equally as tasty, baked brie served in a puff pastry and topped with a honey and truffle glaze.
For the main event, Chez Olivia presents diners with what seems like limitless choices, each course more delicious than the next. However, for first-time customers, highly recommended is the boeuf bourguignon, which is the French take on beef stew. At Chez Olivia, the beef is slowly braised in a red wine sauce and topped with bacon and roasted vegetables, served on top of fresh fettuccine pasta. Other standout items include the duck leg confit, and the coq au vin.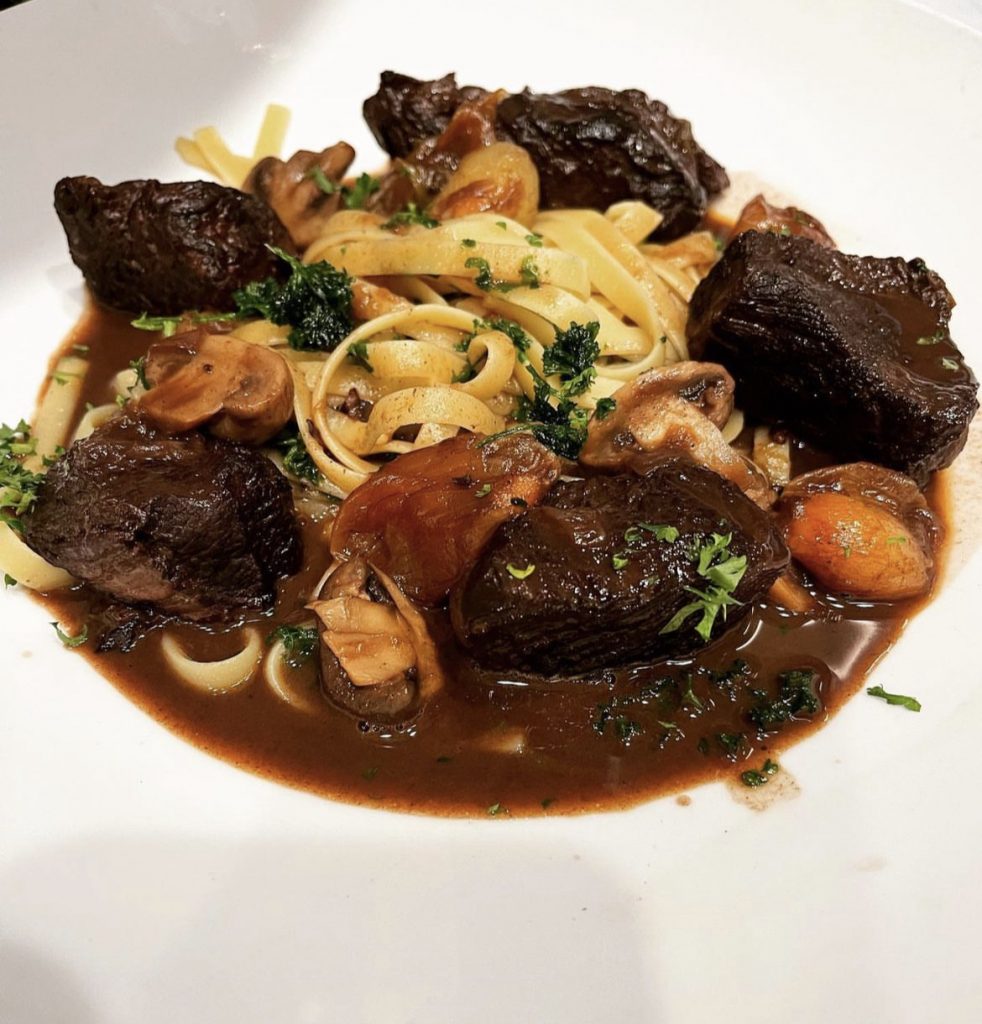 The restaurant also offers more casual menu items for those who are looking to enjoy French cuisine on-the-go via its brunch/lunch menu. Diners have the options of not just crepes, but many sandwiches that can be enjoyed both at the eatery or at home. The must-try? The Merguez sandwich, which has Moroccan sausage and Harissa mayo on a house-made baguette and served with fries.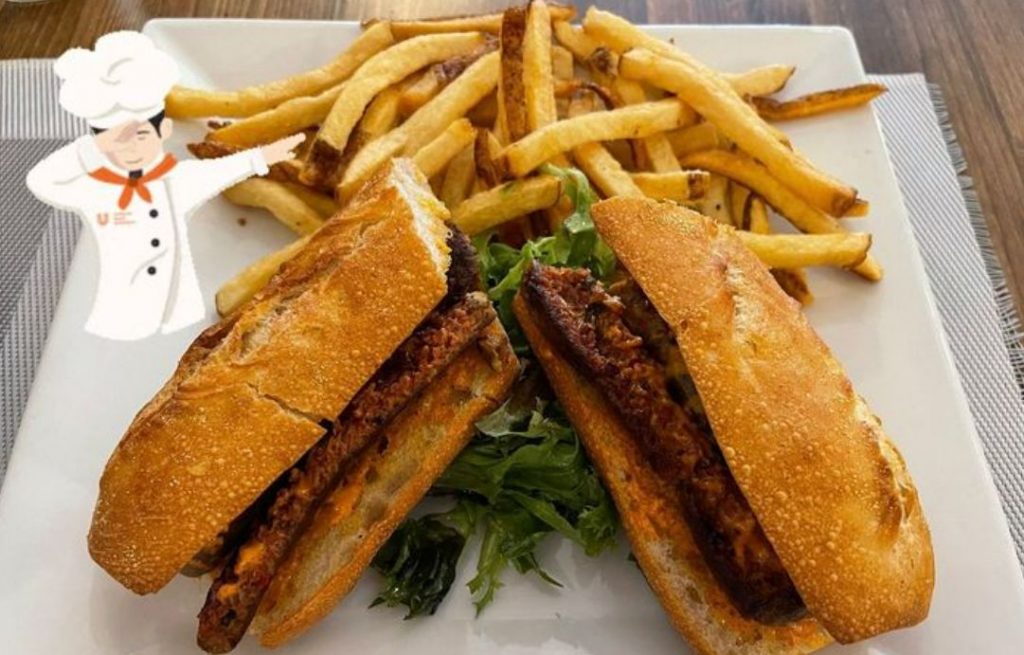 Chez Olivia is open daily, from lunch until dinner, and is easily accessible to the N/W train, just a short walk from the Ditmars Blvd. station. Bring a friend and be sure to enjoy!
29-11 23rd Ave. / 718-204-0952 / chezolivianyc.com @chezolivianyc