Queens'First-Ever AI-Driven Automated Parking Garage Opens in Astoria
By sonia Posted: March 20, 2023

Located at The Rowan, New Eco-Friendly Automated Self-Parking Garage Offers Convenient, Cutting-Edge Parking Solution for Local Residents, Shoppers and Commuters
Queens-based developer RockFarmer Properties is pleased to announce the opening of Queens' first AI-driven automated parking garage offering users a cutting-edge parking solution that is secure, convenient and efficient.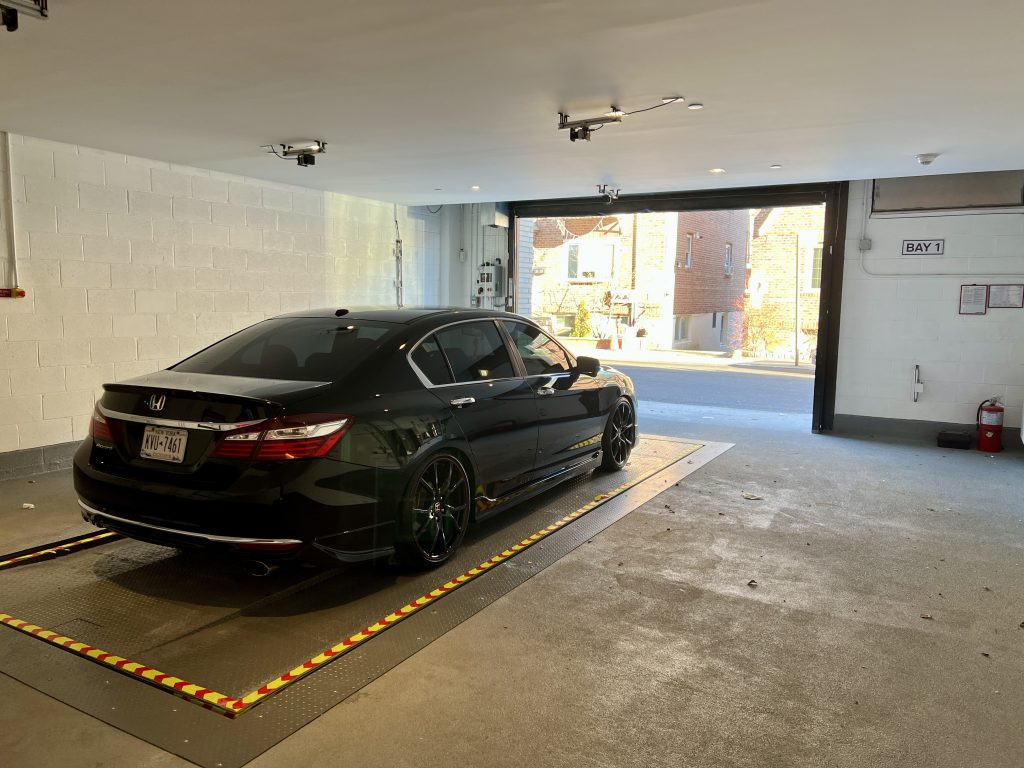 Located at the recently completed luxury condominium The Rowan (21-21 31st Street) in Astoria, Queens, the 96-space parking facility uses cutting-edge technology to park and retrieve vehicles, making the process quick and effortless for drivers. The system is equipped with advanced sensors and automated lift mechanisms, allowing cars to be parked in tight spaces without any human intervention, and utilizes AI to learn behaviors of customer's driving habits—such as what time they typically leave each morning—to deliver vehicles faster over time.
"The future of parking has arrived in Queens," said John Petras, Principal of RockFarmer Properties. "We are excited to finally see the system in operation, providing much needed parking for local residents, shoppers and commuters looking for a safe, efficient place to park their vehicles."
Designed by U-tron, The Rowan's AI-driven automated parking system utilizes technology and automation to park and retrieve vehicles. Drivers drive their vehicles into the parking bay where the vehicle is automatically scanned and measured to determine its size and shape. The vehicle is then transferred on a dedicated pallet to its designated parking space via an automated lift. To retrieve the car, the driver uses an app or an electronic ticket system to request their vehicle. The automated mechanism then retrieves the vehicle and returns it to one of two parking bays.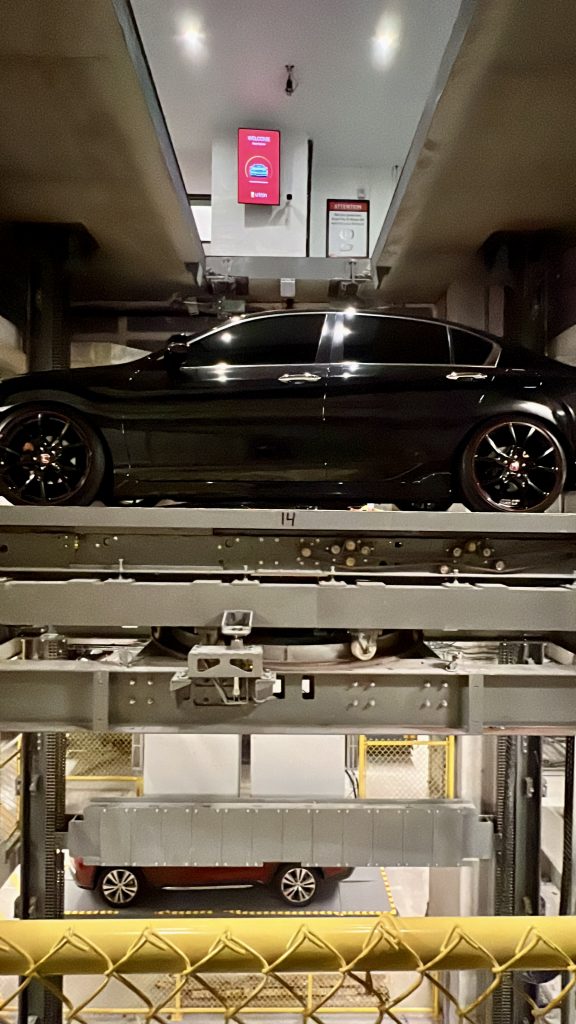 Not only is the automated parking garage more convenient for drivers, but it also offers increased safety features, including 24/7 video surveillance, and is safeguarded from the elements, such as snow, rain, wind and extreme temperatures. The facility is also eco-friendly, reducing emissions from vehicles and minimizing the need for fuel consumption during parking.
In addition, the automated system offers significantly higher efficiencies as vehicles can be parked closely together, creating additional parking in densely populated areas where space is at a premium. According to RockFarmer Properties, the developer was able to include 50% percent more spaces compared to a traditional parking facility.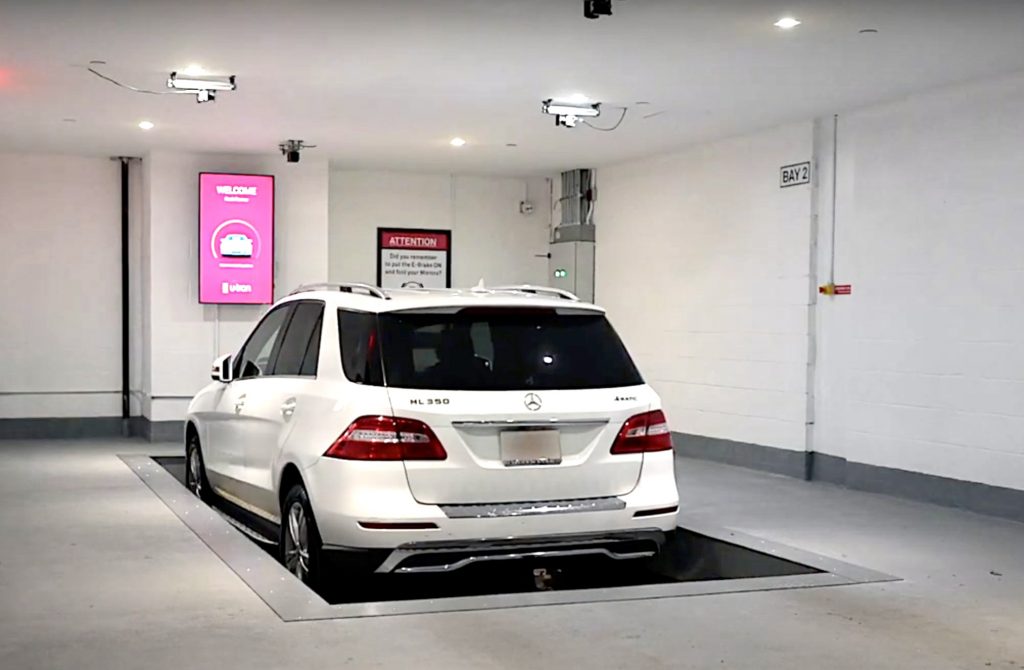 "As a developer, I think the automated system is a gamechanger. It allowed us to create approximately 50 additional parking spots while greatly increasing the size of our retail spaces, which in turn is a benefit to us as a developer as well as the condominium owners," added Petras. "With Lincoln Market and Northwell Health slated to open in the next few months, employees and customers will also benefit from the direct, convenient access to parking; it's a huge advantage to know you can drive to your doctor's appointment or shop for groceries without having to worry about public transportation or paying for a taxi. We are excited to see how the system changes people's habits; it really revolutionizes parking."
GGMC Parking, which has more than 20 locations throughout New York City, is managing and operating the automated garage, which is open 24 hours a day, 7 days a week, making it easy to reserve a space and retrieve your vehicle. The facility also accepts all major credit cards and offers competitive rates.
Currently, GGMC Parking is offering a special introductory monthly rate of $149.00 on all monthly contracts signed through May 31, 2023.
For more information, call/email (929) 349-6515 or email [email protected].