By Crisula Prassos Posted: February 3, 2023
Discover a new love language with your valentine
We are officially a month into 2023 and in February we are continuing the celebrations, this time with a focus on love. What better way to bond with your significant other and celebrate your love than trying something new together such as a night out at a karaoke bar, a salsa dance class, or a ceramics lesson. Whether your valentine is a long-time love, beloved friend, or a new flame consider spending date night at some of Astoria's most sought out establishments and studios.
Karaoke: The Huntress: Whiskey, Wings, N' Other Things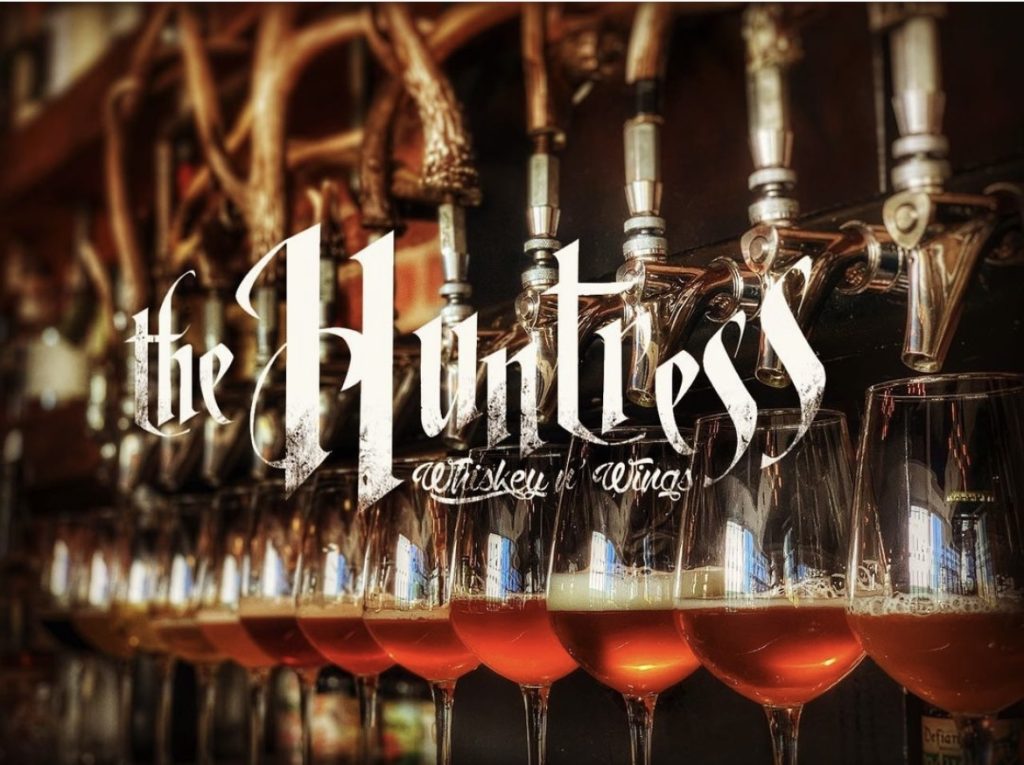 Can you think of a more romantic gesture than serenading your beloved amongst a crowd of onlookers? Or maybe getting on stage with your partner to belt out the classic Sonny and Cher duet "I've got you babe." At the Huntress Bar you are in the company of karaoke enthusiasts, singing bartenders and neighborhood locals who are happy to cheer you on during your rendition of Dancing Queen. You and your date are sure to have a memorable night at this local hangout. But most importantly your fun filled night out will be fueled by potent cocktails and delicious bites. Try their crowd favorite Whitney burger named after everyone's favorite pop diva and their Penny Cilin cocktail, which includes an orange and ginger infused bourbon that is made in house. Your karaoke debut awaits at the Huntress Bar!
24-03 41st Ave / 718.685.2922 / 4/5 Yelp stars / @thehuntressbar
---
Dancing: Salsa in Queens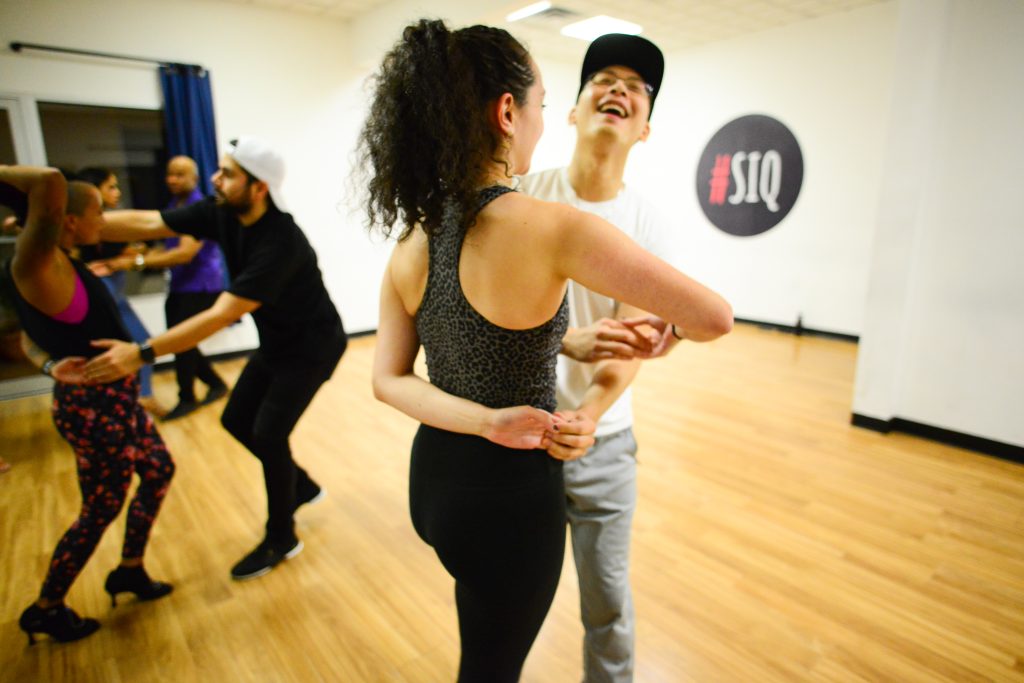 If you feel like working up an appetite before your dinner reservation, then a dance class just might be the perfect date night for you and your partner. Salsa in Queens offers classes in various dance genres such as salsa, bachata, and reggaeton for dancers of all levels. Their energetic and talented instructors will guide you and your partner through each step-touch, pivot, and dip during your ninety-minute class. The beginner classes are offered through a 4-week cycle during which you will learn the fundamentals of the dance style of your choosing. Right now, they are offering a $30 special promotion for two salsa or bachata dance classes for Give Me Astoria readers. Check them out at their studio, located steps away from the M/R Steinway Street station. At Salsa in Queens, you are bound to discover that dance is your new love language.
34-27 Steinway St / 347.669.3589 / 5/5 Yelp stars /@salsainqueens
---
Rock climbing: The Cliffs at LIC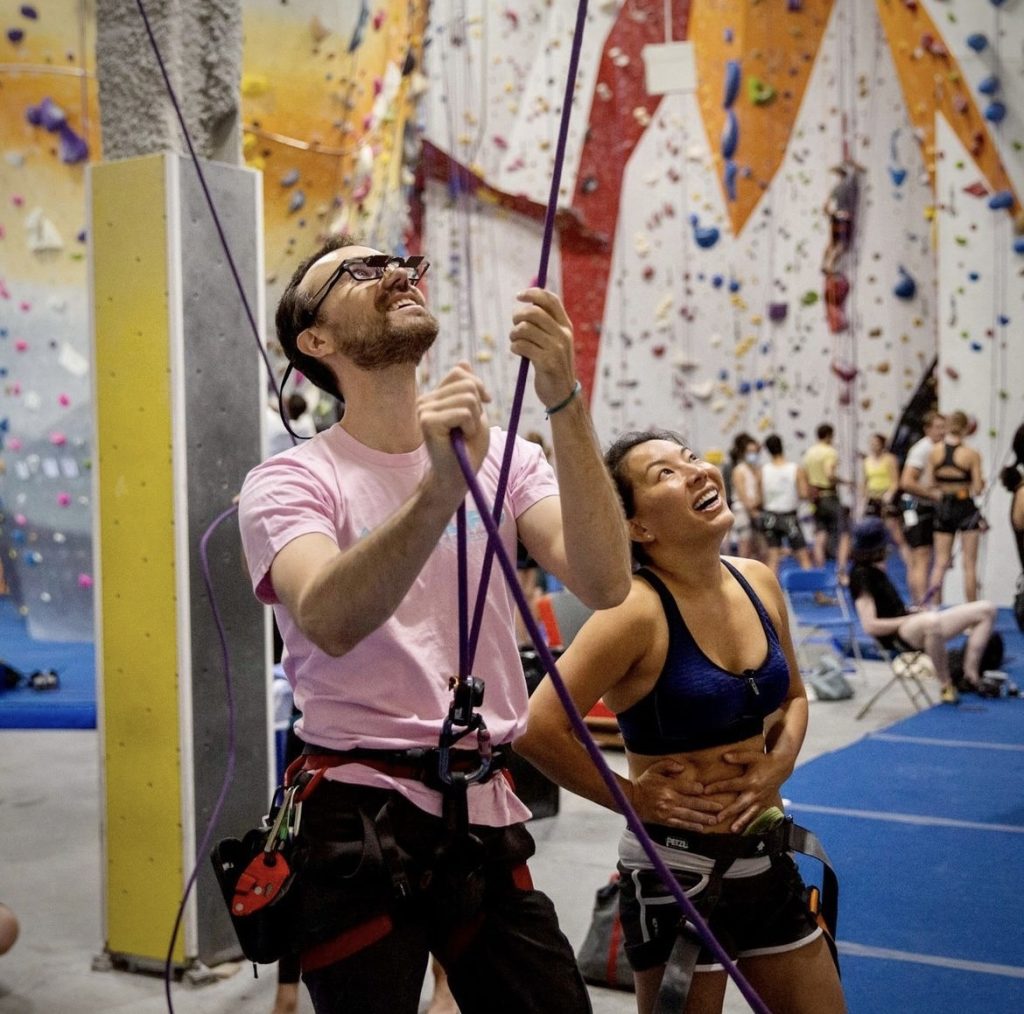 Calling all fitness enthusiasts and adventure seekers! For a date night that includes more than dinner and drinks, consider spending some time scaling indoor rock-climbing walls with your significant other or best friend. LIC Cliffs has a wide variety of bouldering, climbing walls, lead climbing and belays for individuals of all skill levels. For $49 a person the Introduction to Climbing class will teach you everything you need to know to get you started with indoor rock climbing. The class includes your rental gear, an all-day pass to the gym and at the end of the instruction portion you will receive your belay certificate. End the date by considering their monthly gym membership so that you and your date can continue to find love in this adventurous space.
11-11 44th Dr / 718.729.7625 / 4/5 Yelp stars / @thecliffslic
---
Ceramics: Brickhouse Ceramic Art Center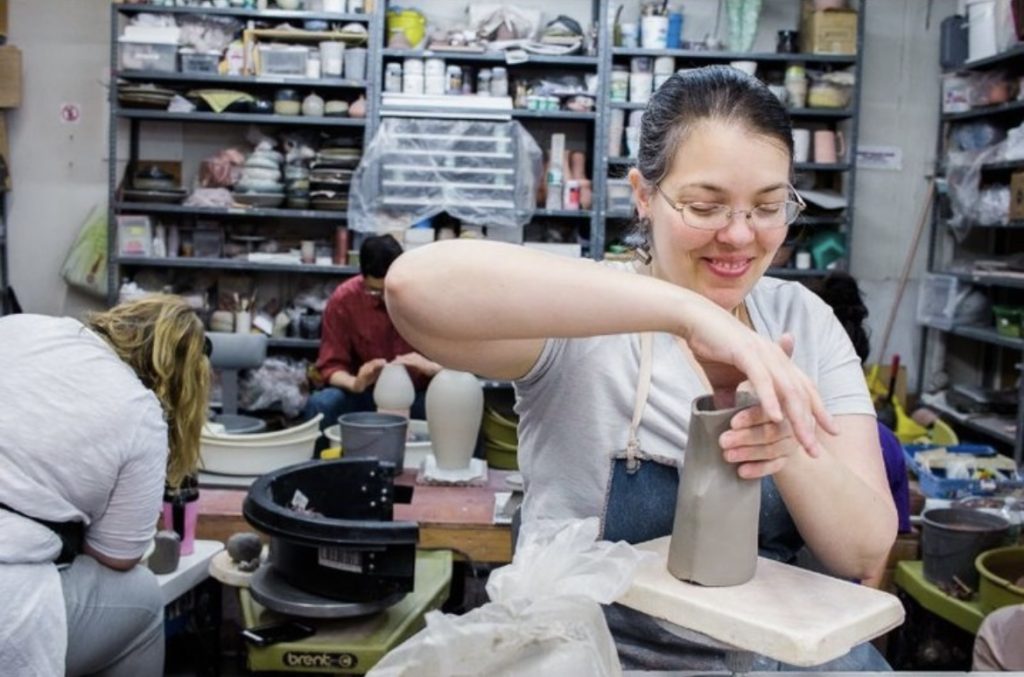 Instead of the traditional tokens of affection such as flowers and chocolates you can choose to make a handcrafted gift. This year, consider crafting a Valentine's Day gift for your loved one alongside them at Brickhouse Ceramic Art Center. Brickhouse offers one- or two-hour private lessons, where you can delve into this art medium through hand molding clay or wheel throwing classes. A one-hour wheel throwing class for two people will run you approximately $150 and will include one on one instruction with a teacher who will guide you on how to create a project of your choice. All the materials will be provided, and your final piece will be fired and glazed by your instructor and ready for pick-up within 2-3 weeks. We guarantee that your finished ceramic pots will serve as a continued reminder of a memorable Valentines date for years to come. Call Brickhouse Ceramic Art Center to book your appointment for your next clay date!
10-34 44th Dr / 718.784.4907 / 5/5 Yelp stars / @brickhouseceramicartcenter