Your Guide to Thanksgiving Takeout
By James Delgenio Posted: November 9, 2022
Not ready to brave cooking Thanksgiving dinner on your own? These local restaurants are here to help.
Pig Beach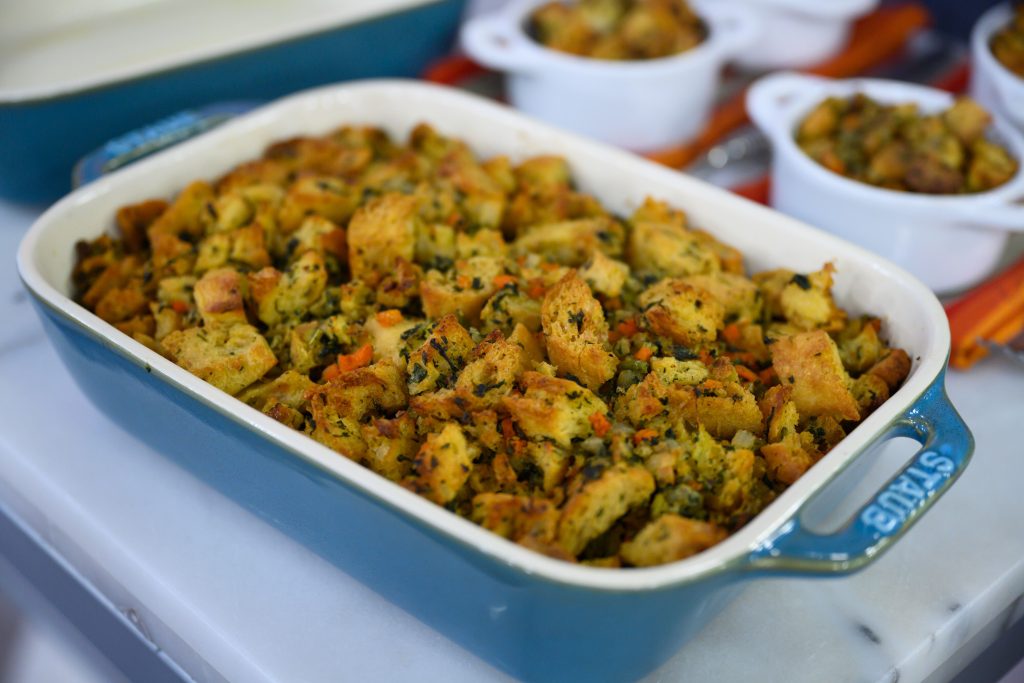 Known for their outstanding barbeque, Pig Beach is ready and able to serve you and your family for Thanksgiving. The "Heat and Eat" menu features festive favorites including smoked whole turkey, spiral cut ham served with homemade giblet gravy, classic cranberry sauce, prime rib with au jus and horseradish cream, roasted Brussels sprouts with dried cranberries, buttery mashed potatoes, and pecan pie. Patrons can choose to order a full feast that serves 10-12 people or go with a la carte options for mains, sides, and desserts. This menu will also be available for Christmas and the holiday season.
35-37 6th St. pigbeachnyc.com 718.362.6111
---
Astoria Provisions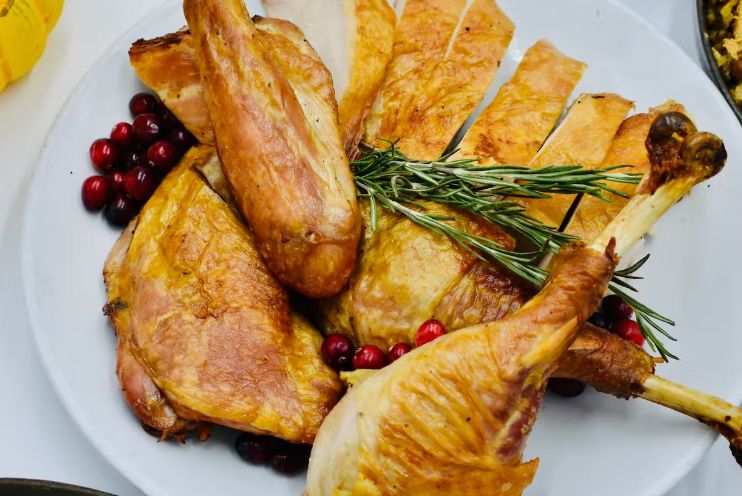 This husband and wife owned American bistro typically serves breakfast, lunch, cocktails, and ice cream. You can also pick up their specially made maple syrup, coffee, and cocoa. For Thanksgiving, they will be whipping up a feast that will serve eight people. One ticket gets you everything you need for a family gathering, including a full organic roasted turkey, turkey gravy, cranberry orange sauce, sausage stuffing, green beans, marshmallow yams, a dozen dinner rolls, and your choice of an apple or pumpkin pie (limit 2 tickets per customer). Order online by November 21st to be sure to get your dinner. The meal comes cold, but reheating instructions are provided.
12-23 Astoria Blvd. / astoriaprovisions.com / 917.396.4002
---
Oliver's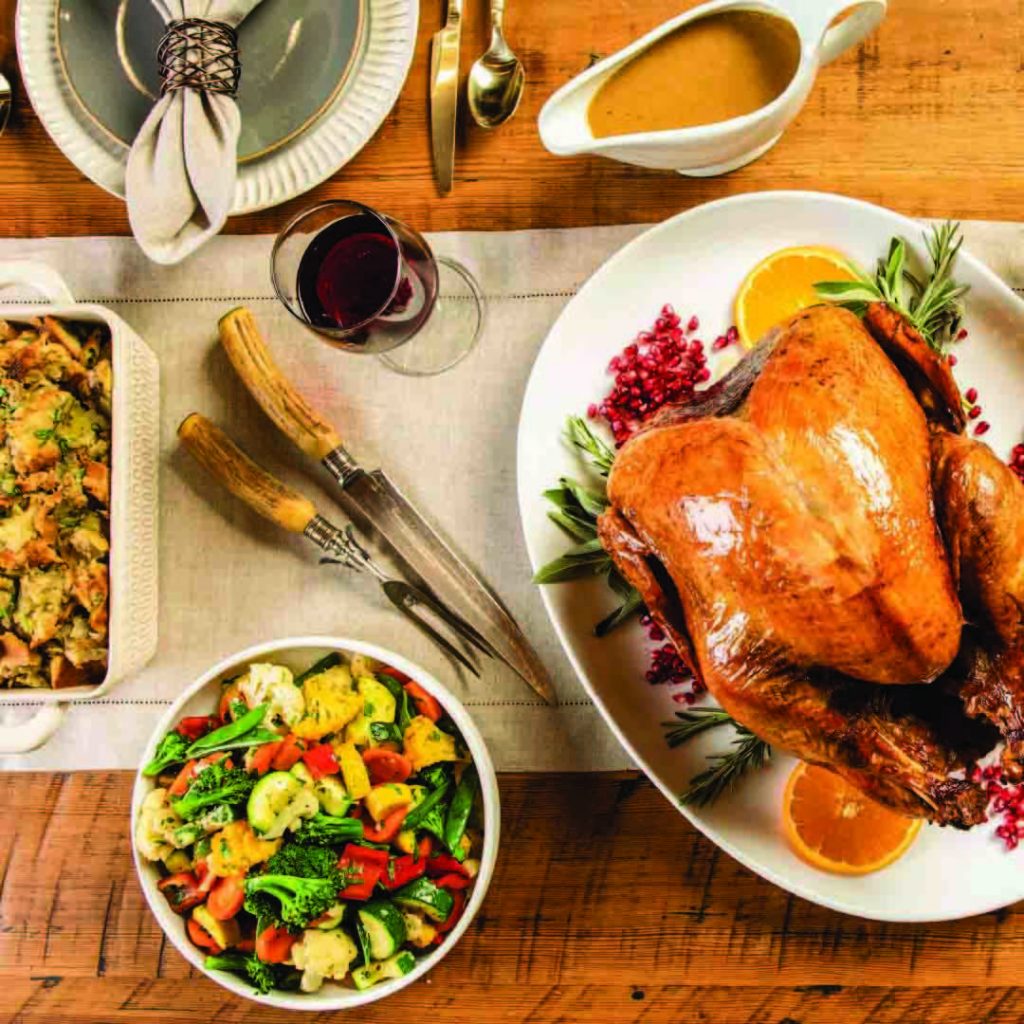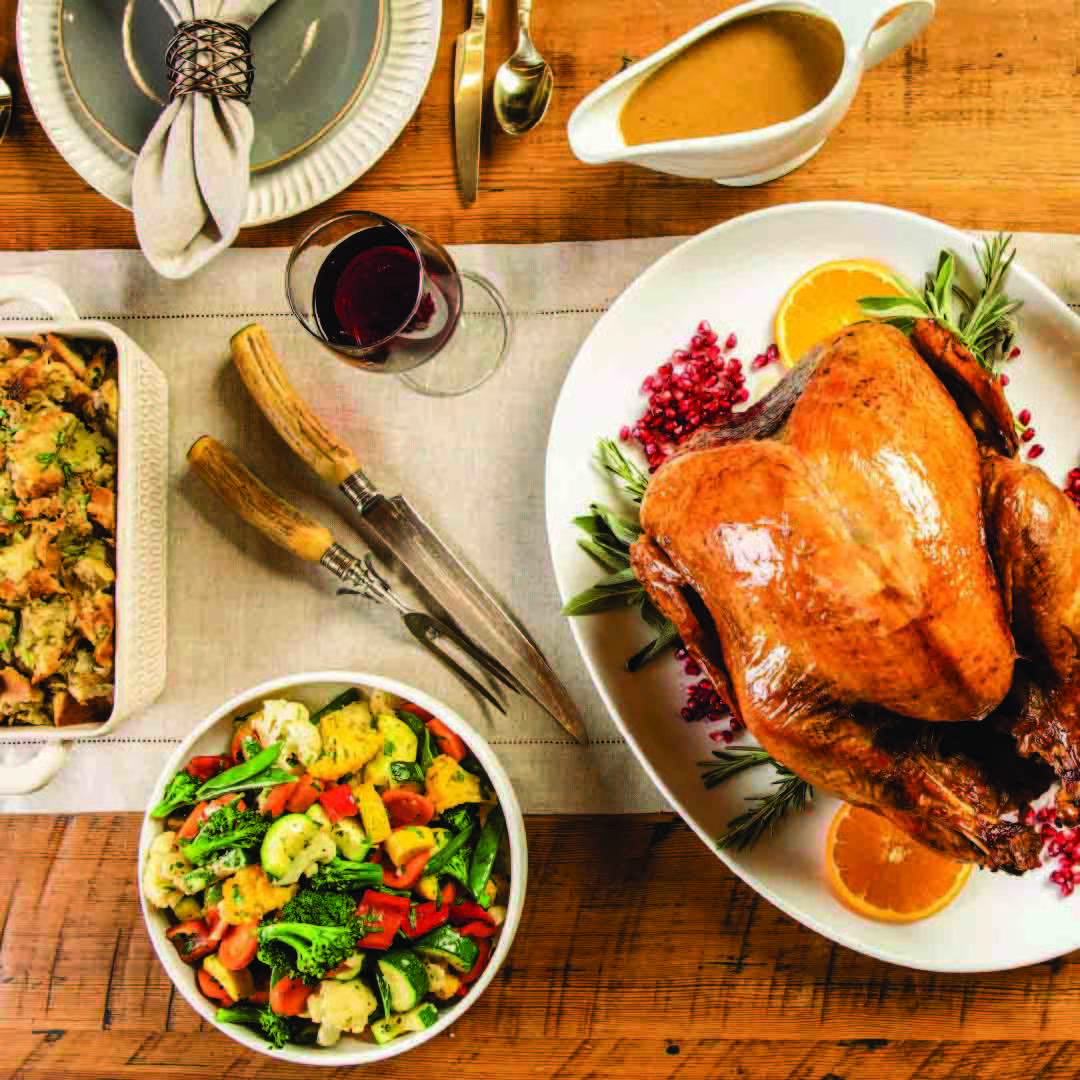 Even if you haven't taken advantage of trivia night or the live music at Oliver's, you can still be thankful that the restaurant will be serving traditional takeout this year. Last year, Oliver's menu featured oven-roasted turkey, grilled ham, butternut squash soup, stuffing, mashed potatoes, cranberry compote, pecan pie, and pumpkin cheesecake. Stop by their Broadway location to order everything you need for your holiday gathering. While you're there, you can grab a pint and enjoy Oliver's elevated bar food that's kept the restaurant going strong for the past eight years.
37-19 Broadway. / oliversastoira.com / 718.806.1476.
---
Victory Garden Café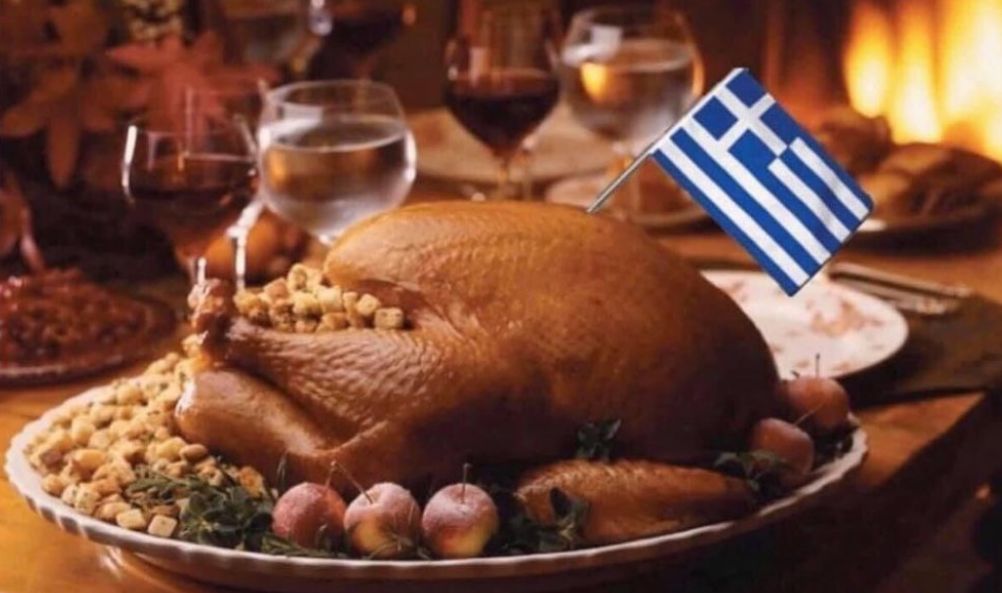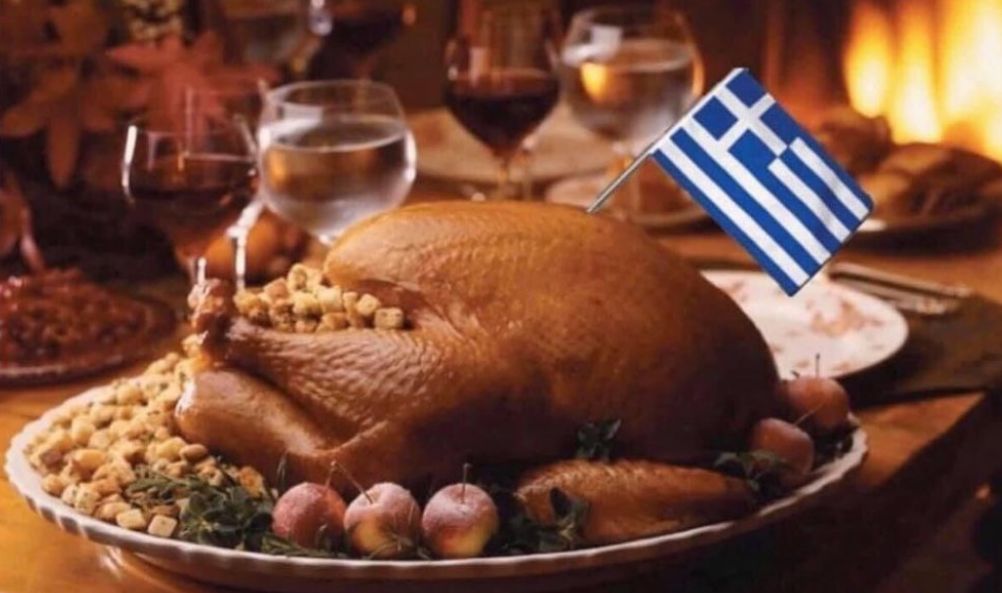 If you'd rather kick back and watch football on Thanksgiving (and who wouldn't?), you can have Chef Antigoni cook for you. Victory Garden Café offers a Greek twist on the typical Thanksgiving dinner. A package meal includes a 25-pound Greek-style whole turkey marinated in extra virgin olive oil, fresh lemon juice, and Greek herbs and spices. The turkey is then stuffed with rice and ground veal. Don't worry traditional stuffing still comes on the side. The package also includes Greek salad and ten sweet potatoes. Smaller serving sizes are also available.
21-69 Steinway St. / victorysweetshop.com / 718.274.2087
---
Bubba's Bistro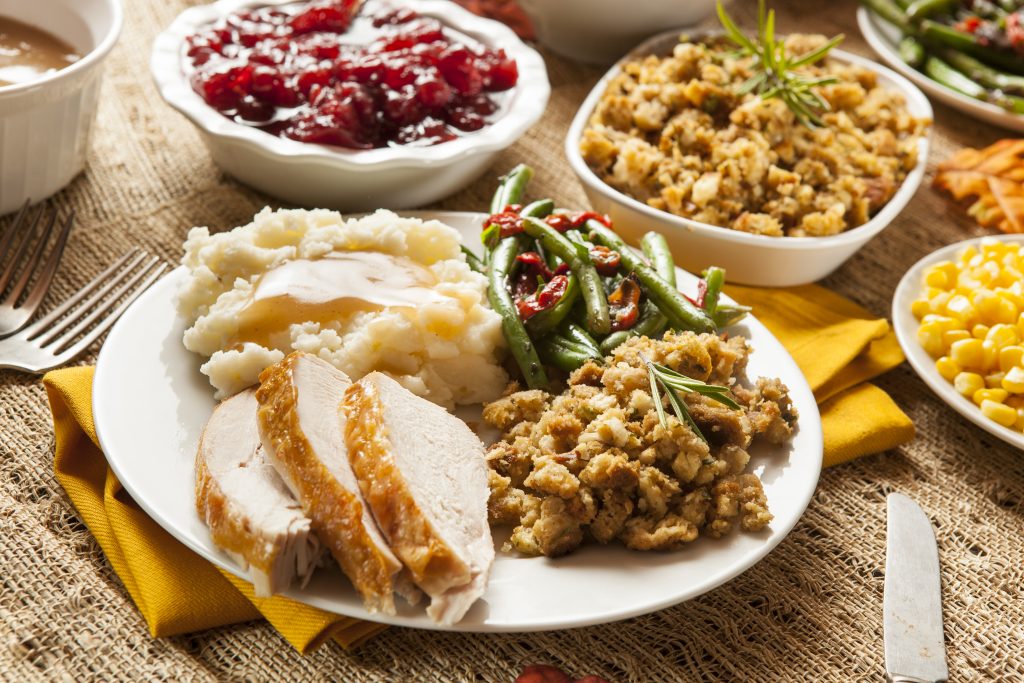 This restaurant normally serves Southern classics like fried chicken and ribs. Chef Nicholas is ready for the holiday season with turkey, sides, and desserts to go. As a bonus from their regular menu, order a side of their corn bread served with honey butter, all entirely homemade. Or you can add a side of Bubba's mac and cheese that will complement your Thanksgiving feast. Be sure to place your order early and head over to Ditmars to pick up your dinner.
31-13A Ditmars Blvd. / bubbasbistroastoria.com / 718.728.2227
---
The Thirsty Koala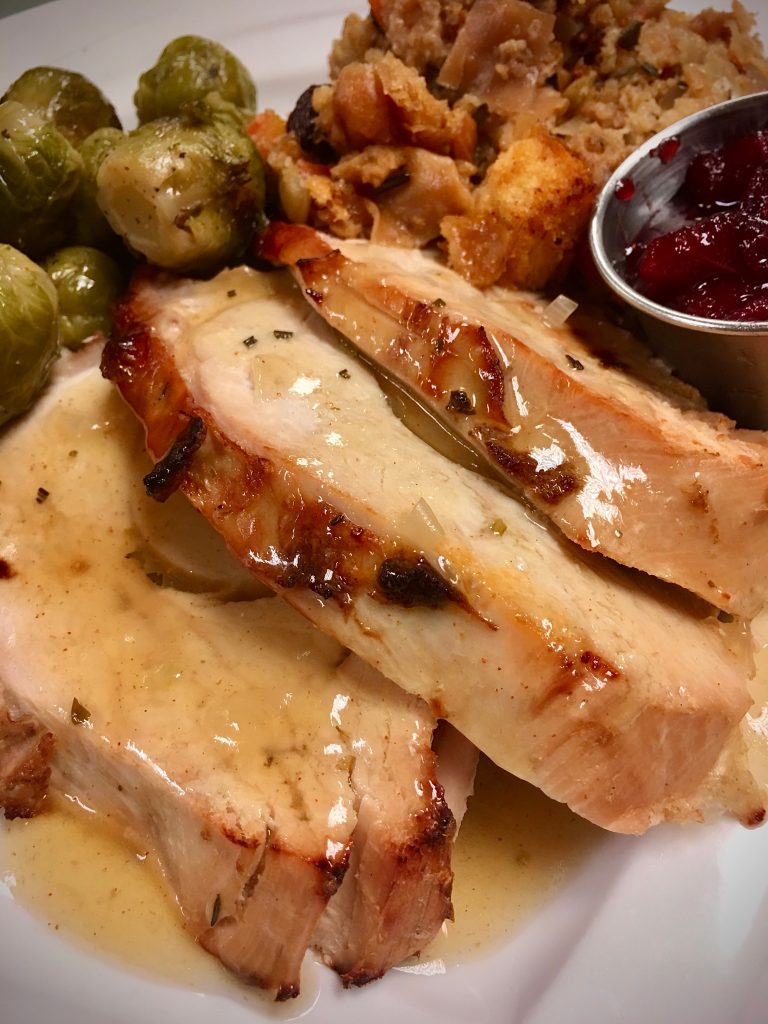 Uniquely known for its Australian cuisine, the Thirsty Koala will be serving up traditional sides and mains for takeout even if they don't celebrate Thanksgiving on the same day in the land down under. The restaurant's executive chef Katherine Fuchs will be cooking appetizers, turkey, sides, and pie for dessert.
November 24th 2PM -9PM – Last Seating at 7.30PM
Reservation Required * Dinner Menu Available
Thanksgiving Menu
3 Courses $45 per person
2 Courses $42 per person
Butternut Squash Soup
Or Baby Kale with Pear, Beetroot, Brown Sugar Dusted Pecans (GF,NUTS)
Garlic Mashed Potato (GF)
Cornbread Apple Stuffing
Slow Roasted Turkey with Gravy (GF)
Cranberry Nashi Compote (GF)
Charred Brussel Sprouts, Parmesan (GF)
Spiced Apple Pavlova, Toffee (GF)
The convenient location right off the N train on Ditmars Boulevard makes it easy to pick up a sizable takeout order to bring back to your place. This establishment is known for sustainable practices and even has its own garden where it sources many of its vegetables. Call ahead to get your order in early.
35-12 Ditmars Blvd. / thethirstykoala.com / 718.626.5430
---
Urban Vegan Roots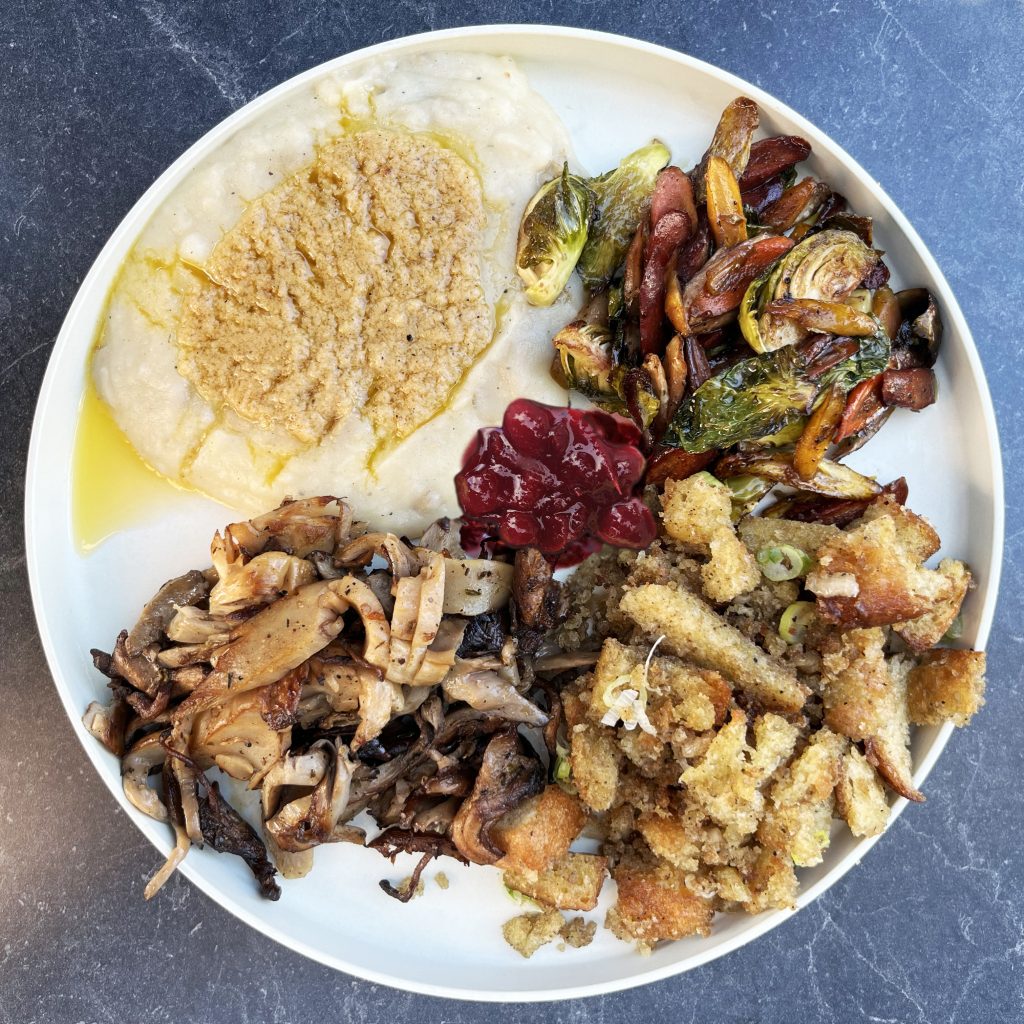 Newly opened vegan restaurant at the World Artisan Market , Urban Vegan Roots will be offering a traditionally Thanksgiving menu.
Open from 3:00 pm – 9:00 pm
Create a Plate (choose 4 items, cranberry sauce, & cornbread with whipped agave butter): $35.00 (each additional item $7.00)
*Seitan Turkey
*Oyster Mushroom Turkey
*Stuffing
*Mashed Potatoes & Gravy
*Mac n' Cheese
*Green Bean Casserole
*Roasted Carrots & Brussels w/ balsamic agave glaze
These items will also be available a la carte
Dessert:
Pumpkin Pie w/ whipped cream 13.00
Persimmon Tart 13.00
Also available is their signature chick-un and waffles and UVK burger
34-47 31st / (516) 490-6895 / urbanveganroots.com