Happening In Queens!(Sept. 30 to Oct. 6)
By admin Posted: September 27, 2022
Openings, opera, and Oktoberfest. It all starts with the letter "o" as Queens welcomes October this week. Abraham Lincoln makes an appearance, too.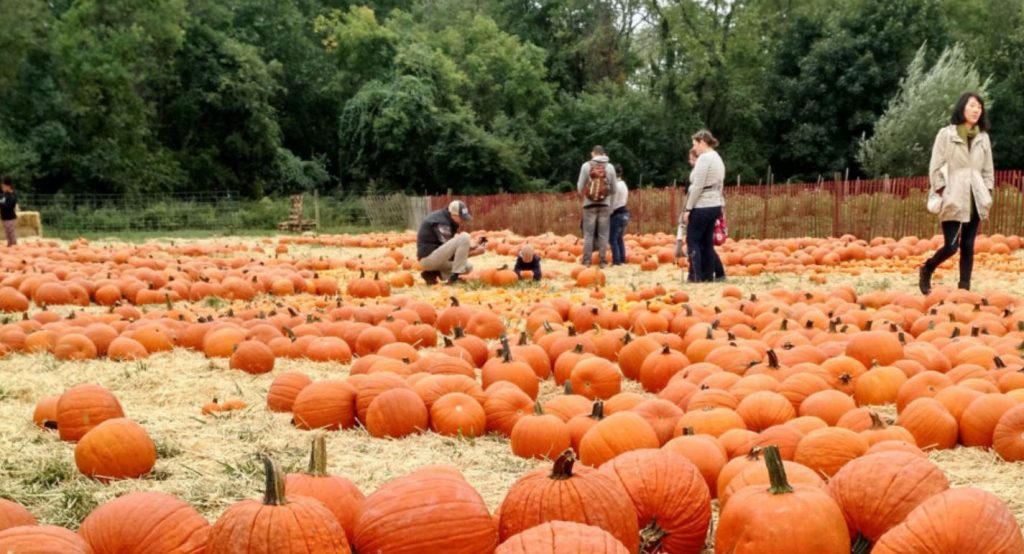 Sept. 30, Queensboro Dance Festival Grand Finale, Oct. 2. After presenting several dozen shows across the borough over the past few months, the Queensboro Dance Festival wraps up the season with 26 local troupes over three events. Shows are Sept. 30 and Oct. 1 at 7:30 pm and Oct. 2 at 5 pm. Queens Theatre, 14 United Nations Ave. S., Flushing Meadows Corona Park.
---
Sept. 30, The Bazurto All Stars, 8 pm. This Colombian group has a unique sound which mixes African Champeta, folk, and electronic music with Cumbia, Vallenato, Reggae, Ska and even symphonic sounds. Flushing Town Hall, 137-35 Northern Blvd.
---
Oct. 1, Here We Root Dance, 2:30 pm + 4 pm. Two performances of an original outdoor contemporary dance inspired by Asian immigrant stories in Flushing. The piece combines movements with text, theatre, and an original score, and the audience is encouraged to participate in an interactive moment. Queens Botanical Garden, 43-50 Main St., Flushing.
---
Oct. 1, Pumpkin Patch, Oct. 29. Shop for an ideal gourd and/or tour the entire historic venue. Free admission to patch. Pumpkins priced by size. Monday to Friday, noon to 4:30 pm; weekends, 10 am to 4:30 pm. Queens County Farm Museum, 73-50 Little Neck Pkwy., Glen Oaks.
---
Oct. 1, Hock E Aye Vi Edgar Heap of Birds' Painted Basketball Courts, noon. MoMA PS1, Common Practice, Project Backboard, and Five-Star Basketball celebrate the opening of two new basketball courts with drop-in activities, youth programming, an art-making workshop, custom jerseys, and basketballs. Vicinity of 45th Road and 21st Street, Long Island City.
---
Oct. 1, Oktoberfest Flushing Style: Sauerkraut + Kimchi, 5:30 pm. Flushing's German past mixes with the neighborhood's Korean present during a party featuring live music with the Stephen Josephs Ensemble, bratwurst, japchae, and beer. Voelker Orth Museum, 149-19 38th Ave., Flushing.
---
Oct. 1, Inu-oh, Oct. 2. Two screenings of Director Masaaki Yuasa's 2022 animation that's in Japanese with English subtitles. Born to an esteemed family of artists, Inu-oh receives an ancient curse that leaves him on society's margins. When he meets blind musician Tomona, Inu-oh discovers a captivating ability to dance. They become partners and inseparable friends as crowds flock to their concerts. But when those in power threaten, they must dance and sing to uncover the truth behind their gifts. Shows are Oct. 1 at 3 pm and Oct. 2 at 1:30 pm. Museum of the Moving Image, 36-01 35th Ave., Astoria's Kaufman Arts District.
---
Oct. 1, The Garden, 2 pm + 3:30 pm. Created by a team of early childhood educators and artists, this 45-minute, interactive, meditative performance is for babies and their caregivers. It explores themes of nature and life cycles through music, movement, and interactive sensory play. Lewis Latimer House Museum, 34-41 137th St., Flushing.
---
Oct. 1, Swing Sabroso, 8 pm. Latin Night is back. Swing Sabroso combines today's music with yesterday's nostalgia. Resorts World New York City, 110-00 Rockaway Blvd., South Jamaica.
---
Oct. 1, Hands on History: 19th Century Games, 1 pm. An afternoon of historic games. Learn how children played two centuries ago and reproduce 19th century toys and tools. King Manor Museum, 150-03 Jamaica Ave.
---
Oct. 1, Harvest Festival + Flea Market, 10 am. Four hours of knickknacks, handmade crafts, farm-fresh vegetables, books, and other items for sale. Trinity-St. Andrew's Lutheran Church, Corner of 60th Street and 60th Avenue, Maspeth.
---
Oct. 1, Queens World Film Festival Kick-Off Pot Luck, 7 pm. Actors, directors, sponsors, and enthusiasts share food and fun just before the 12th annual Queens World Film Festival begins. The Local, 13-02 44th Ave., Long Island City.
---
Oct. 2, Cow Goes to the Opera, 1 pm + 4 pm. Two presentations of a children's opera about a curious cow that goes to a market in Southern France and meets several famous characters from the world's most beloved operas. The Community House, 15 Borage Pl., Forest Hills Gardens.
---
Oct. 2, Fall Exhibitions Opening, 1 pm. Exhibition tours, live DJ, food provided by local vendors, and drop-in family art making. Queens Museum, NYC Building, Flushing Meadows Corona Park.
---
Oct. 2, Beautiful Music From Greece, 3 pm. The Kostas Psarros Ensemble takes the audience on a musical journey through Greece with dancing rhythms, beautiful melodies, and harmonies. The Castle, 208 Totten Ave., Fort Totten Park, Bayside.
---
Oct. 4, Lincoln on the Civil War: Selected Speeches, Nov. 1. Local immigration attorney Stephanie D. Delia leads a free reading-and-discussion series that looks at President Abraham Lincoln's most famous public addresses on freedom, civic duty, slavery, and the Constitution. Sessions take place at 7 pm over five consecutive Tuesdays until Nov. 1. Jamaica Center for Arts & Learning, 161-04 Jamaica Ave.