Sala Astoria: Spanish cuisine with flair
By James Delgenio Posted: September 9, 2022
The World Artisan Market on 31st Street continues to impress, and Sala Astoria, which just opened in July, should not be missed. This Spanish restaurant offers a trendy yet welcoming setting with outstanding food, live entertainment, and traditional Spanish cuisine with a hint of modern flavor. I met up with the owner, Michael Jannetta, and got the chance to sample a variety of brilliant dishes.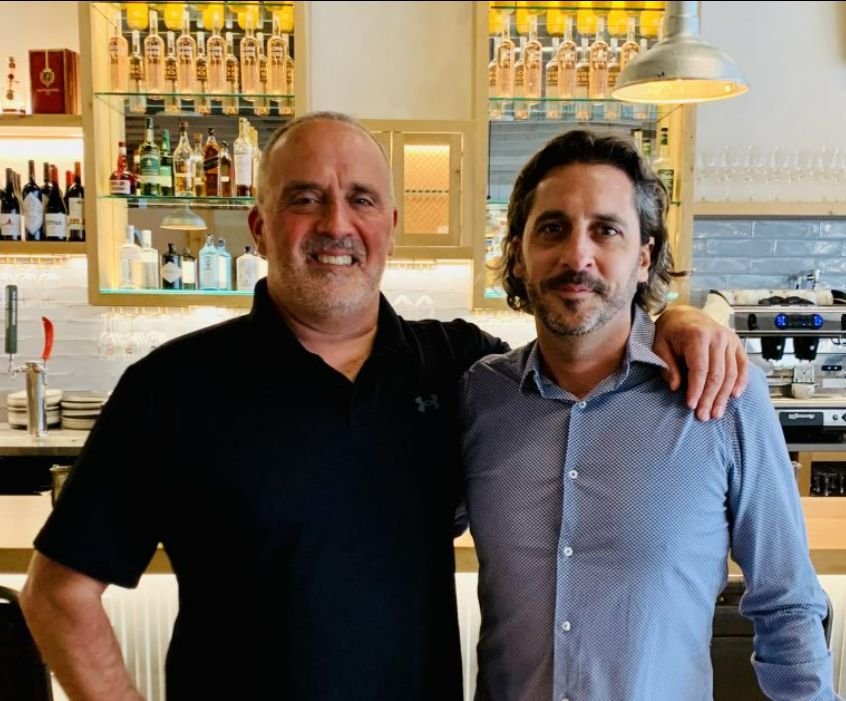 Jannetta cares about his food, "We brought in a chef from Spain in the '90s. She's been with me ever since." He told me that the head chef, Barbara Amaros, who he described as "a firecracker and a celebrity in her own right," graduated from Le Cordon Bleu in Paris and has also appeared on Top Chef in Spain. While she lives overseas, she flies in frequently to train other chefs and tweak the menu.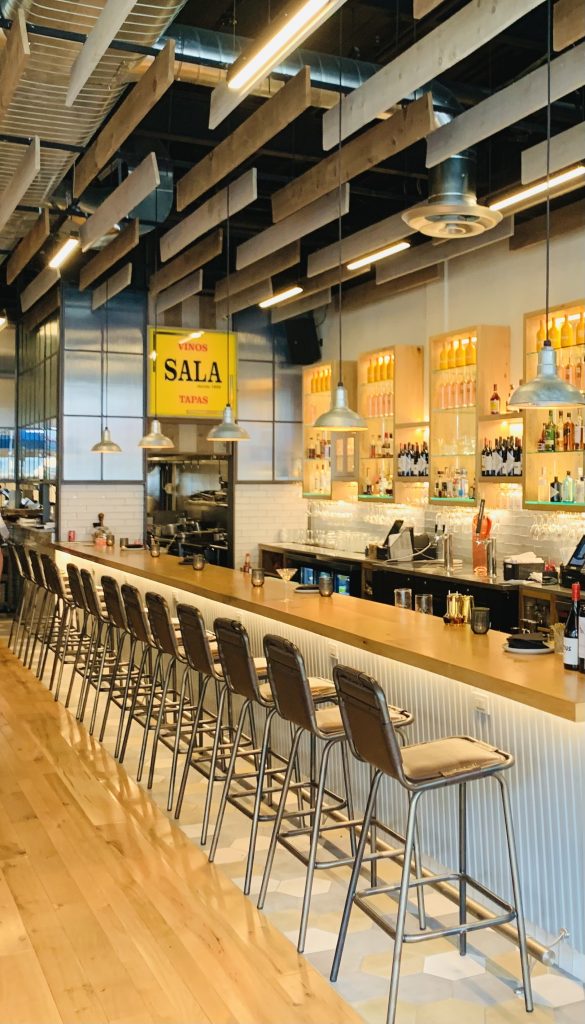 And what a menu it is. Start off with the gazpacho, a traditional Spanish tomato soup served cold that's perfect to eat on a hot day. Sala Astoria's smaller plates, called pinchos, are usually served on toasted bread. Try the setas con brie, which feature oyster, cremini, and shitake mushrooms with melted cheese, or sample the pan tumaca con jamon, which is topped with thinly sliced Iberico free range ham.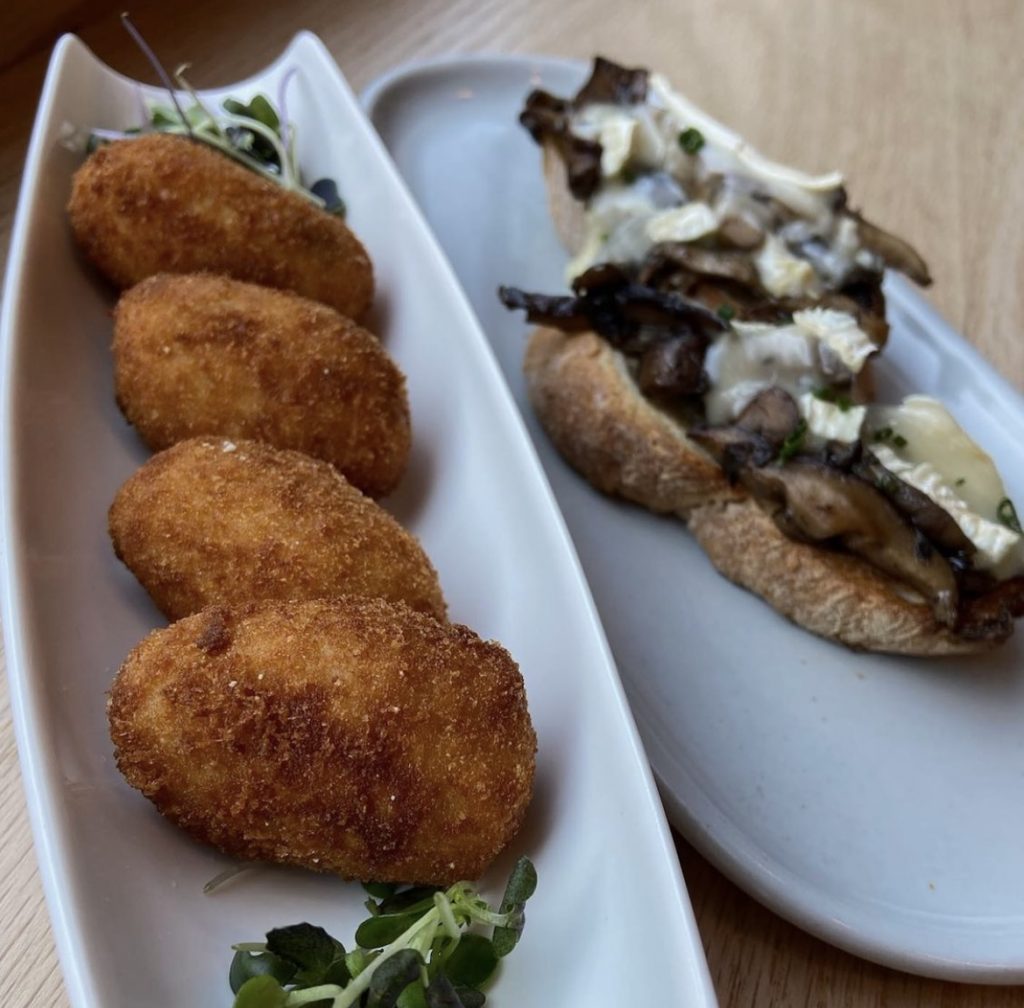 Then there are the larger plates, raciones, which are meant to be shared. I especially enjoyed the croquetas, panko balls filled with acorn fed ham and creamy bechamel. For something bite-sized, you can order the datiles, or dates, wrapped in bacon and stuffed with almonds, a winning taste combination of salty, sweet, and crunchy. It doesn't have to be all meat, however. To mix things up, order the trigueros, pencil-thin asparagus served with romesco sauce made with mixed nuts, garlic, sweet peppers, homemade croutons, and a few other ingredients that Jannetta didn't want to reveal. He called it "mysterious" with a smile on his face.

Jannetta has a passion for Spanish culture. "I was fortunate enough to study abroad in Spain. I loved the tapas bar scene." There's certainly plenty to love about it: tapas are meant to be enjoyed with a drink in your hand surrounded by friends. It's easy to understand why this brand-new restaurant already has a loyal following. "I thought this could be the right setting for us," he told me. "I heard Astoria was a food haven. I did some research about where Astoria is going and where it's been. I got excited about it." Jannetta clearly has a winner on his hands, and the neighborhood appreciates it already; the restaurant was packed at 6:30PM on the Wednesday night when I visited.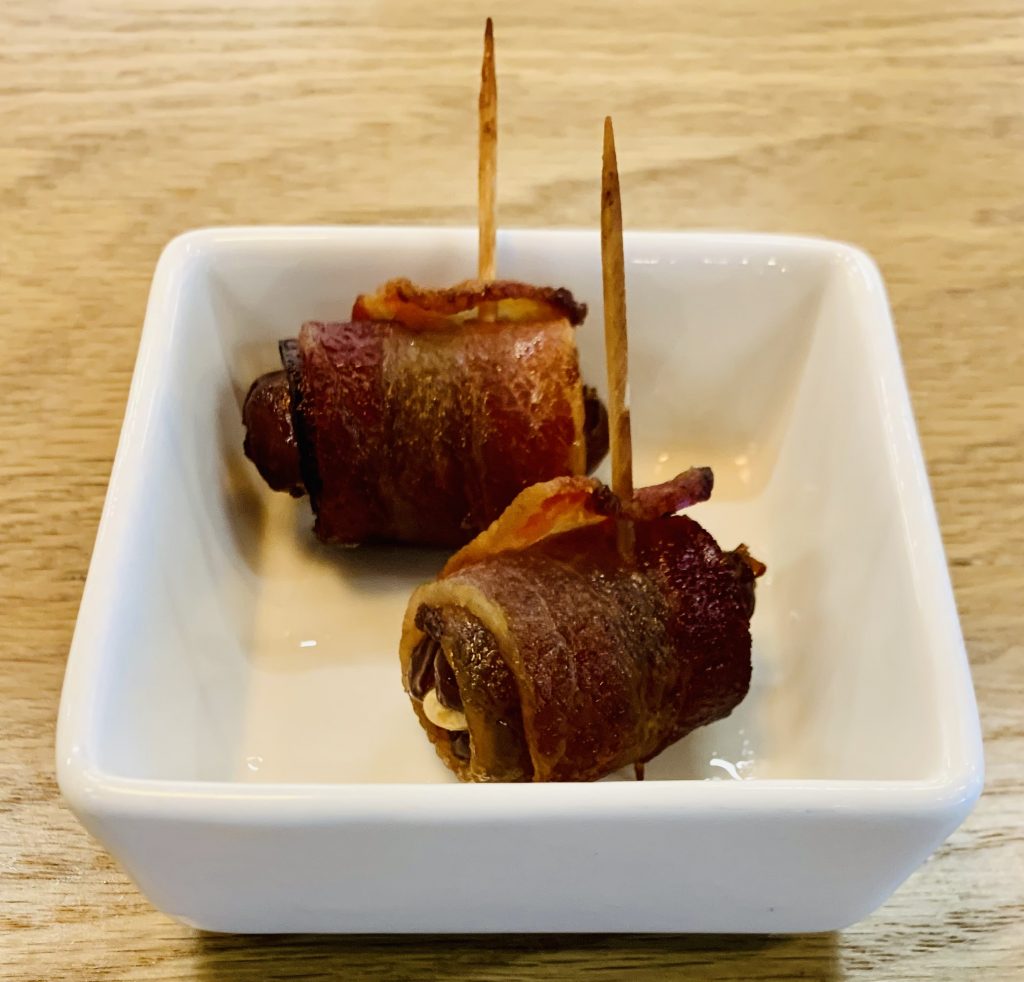 When I asked about his favorite dish, Jannetta didn't hesitate: "The gambas al ajillo. It's shrimp cooked in olive oil and an abundance of chopped toasted garlic served with bread for dipping. It's the most famous dish in Spain. On a hot day, order this and beer, and you're a happy person." He made a quick believer out of me. The small bowl serves up more than a dozen spicy shrimp that I completely devoured. And don't leave without trying dessert. Jannetta guided me toward the roasted apple created by his chef in the '90s. Covered in caramel and served with whipped cream, the apple is cooked until it's so soft that my knife glided through it effortlessly.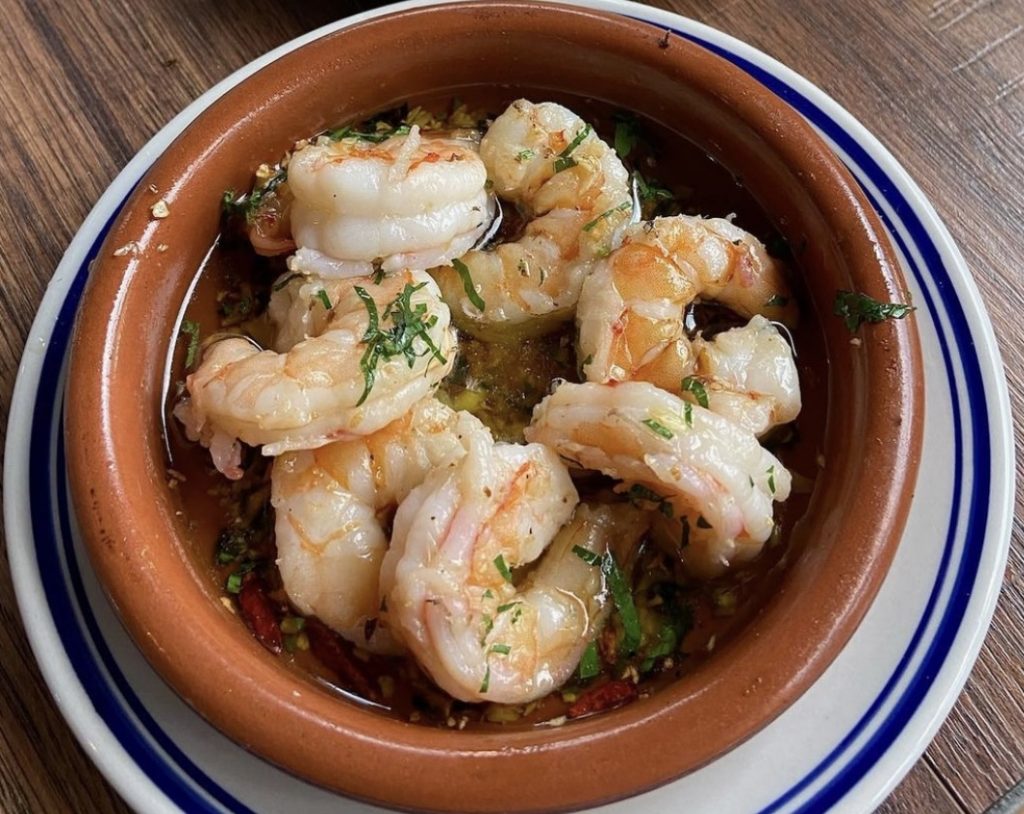 The interior of this posh establishment is notable for not one, but two full bars. Each bar runs almost the full length of the wall on either side of the restaurant. The bars offer wine, sangria, specialty cocktails, and high-alcohol draught beer imported from Madrid. There's also an event space with a stage and a projection screen. Starting this month, Sala Astoria will host flamenco dancing every Tuesday. During events like the World Cup, Jannetta plans to show games on the big screen.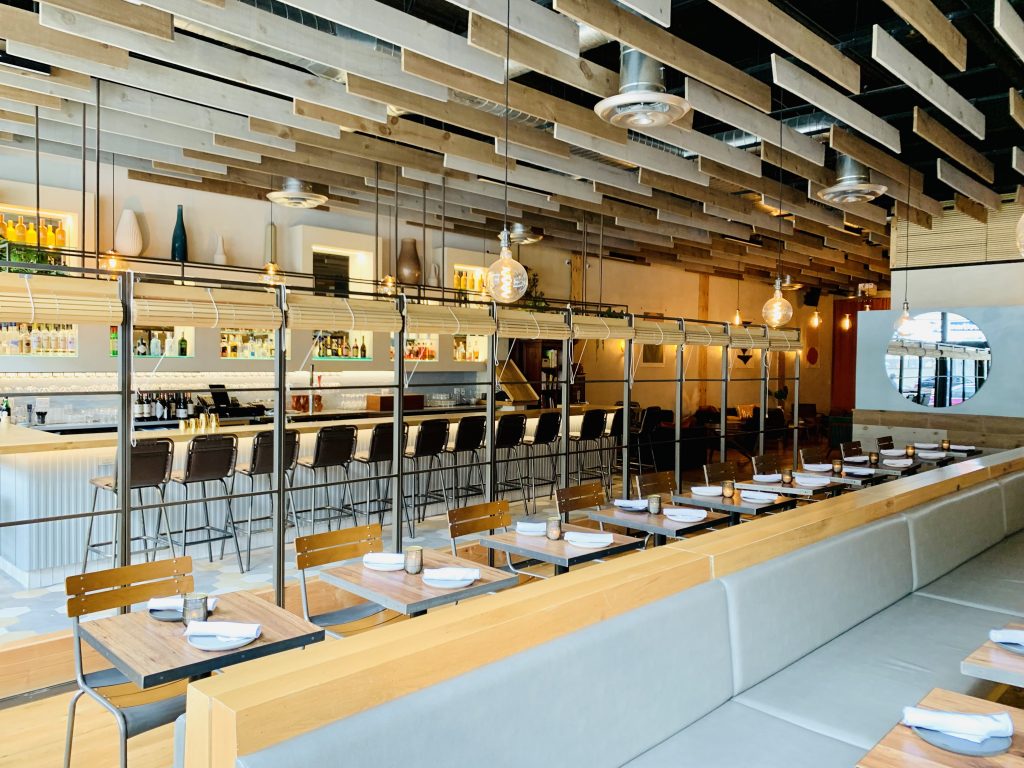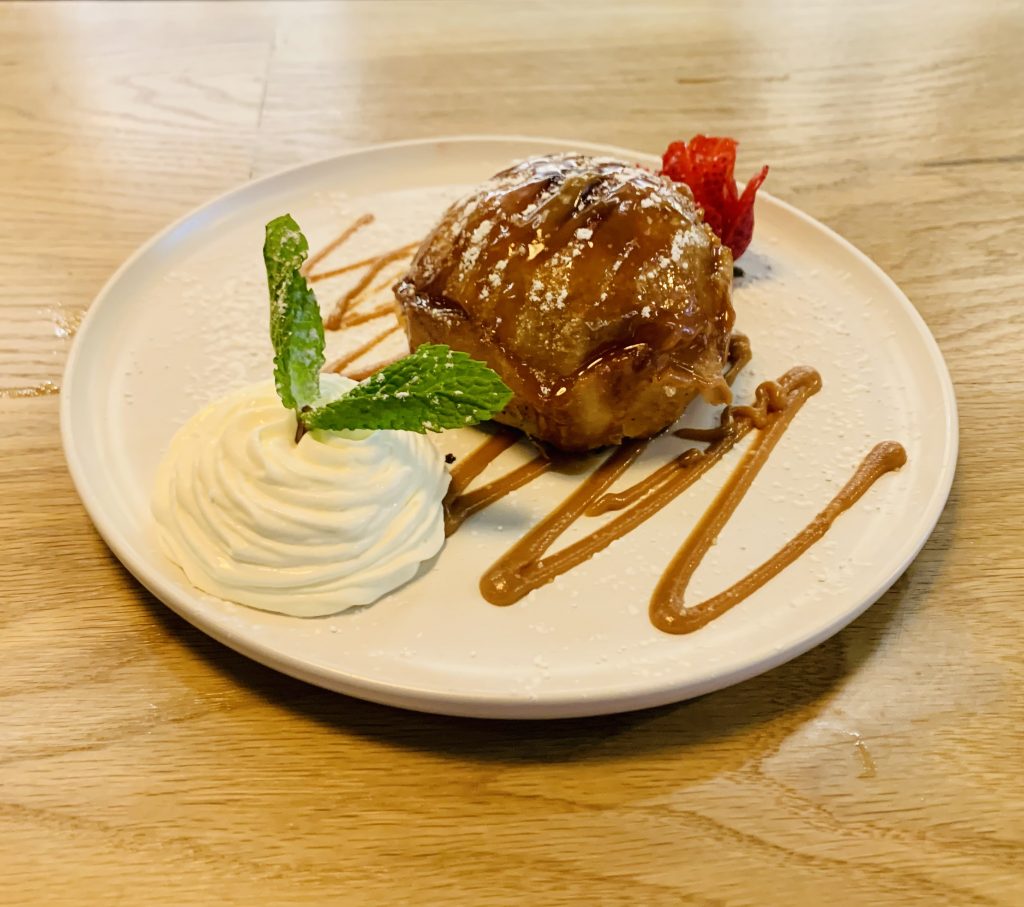 So bring a date, call some friends, or just grab a seat at the bar before the wait times get ridiculous. Sala Astoria is certain to become a neighborhood favorite. As I got ready to leave, the waiter asked if I would like to take anything home. "Yes," I replied. "The kitchen."
34-39 31st St. / Phone: 929.556.3037 / salarestaurants.com