Make September Sweeter at Paris Baguette!
By Loulou Chryssides Posted: September 9, 2022
SPECIAL OFFER: MENTION GIVE ME ASTORIA TO REDEEM ANY 2 PIECE CAKES FOR JUST $10
What better way to mark the end of the summer season than with some sweet treats? Opened earlier this year, 30th Avenue's Paris Baguette offers customers a chance to satisfy their savory and sweet cravings, from morning until night.
Located at 31-08 30th Avenue, the storefront is one of two Paris Baguette locations in the neighborhood. As with other locations across the country, the 30th Avenue shop is open daily from 6AM until 10PM.
The world-famous bakery café chain first opened in 1988, and has become an international favorite known for its baked goods, coffees and teas, and warm atmosphere. There are currently over 4,000 Paris Baguette locations found throughout the world in countries including China, the United States, Singapore, and France.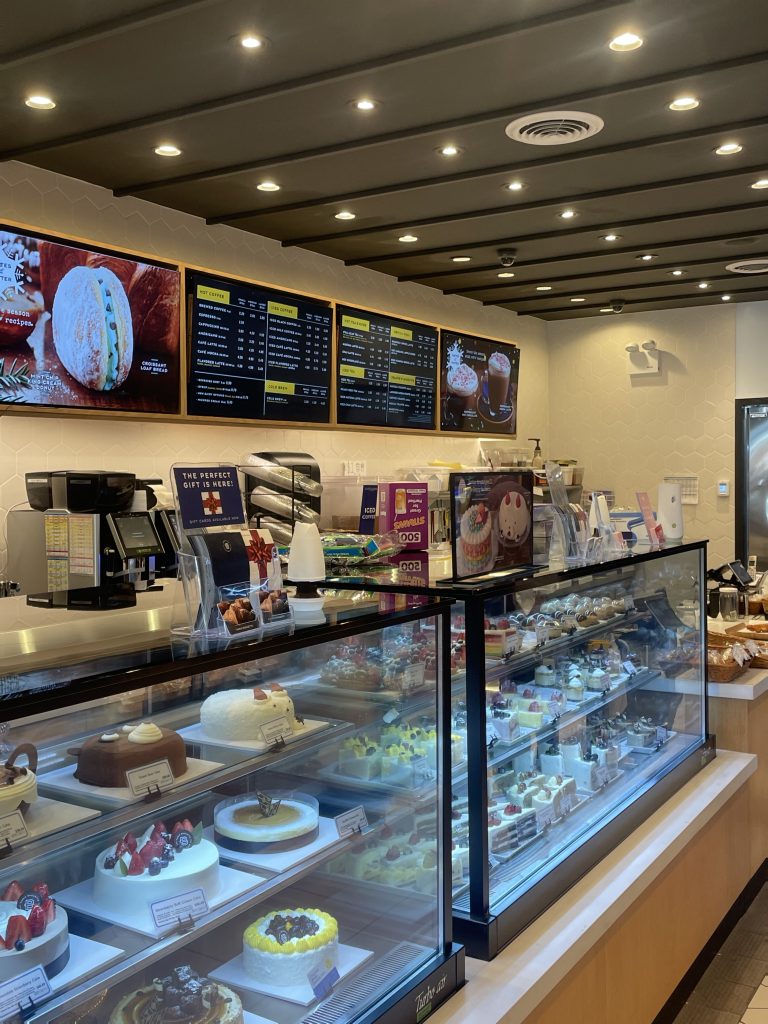 Paris Baguette's menu seems limitless, with options from gourmet sandwiches to individual cake slices, and bread to enjoy in the comfort of your home. Popular sandwich items include the Ham, Egg and Swiss croissant, as well as the vegetarian-friendly Caprese sandwich made of fresh mozzarella, tomato, and arugula topped with balsamic glaze and pesto on a freshly-baked baguette.
And for those of us with a sweet tooth? Delicious signature dessert items include the Strawberry Soft Cream Cake slice, which consists of layers of vanilla cake and whipped cream with a perfect ratio of strawberries sure to please any berry lover's palate. Another favorite is the Tiramisu King Cream Donut, sprinkled with cinnamon and filled with tiramisu cream.
For caffeine lovers, standout items include any of Paris Baguette's signature iced lattes. Flavors to choose from include vanilla, caramel, and hazelnut. And for the customers who prefer to wake up with warmer beverages? Hot coffee is also available, with the same flavor options to choose from. If coffee is not your thing, Paris Baguette also offers refreshing tea options, both hot and cold, with options ranging from matcha lattes, chai lattes, green tea, and much more.
Whether you're on the go, simply need to get some work done, or just looking to satisfy your sweet tooth cravings, Paris Baguette has something for all!
31-08 30th Ave. / Mon-Sun: 6AM-10PM / 718-433-9382 / parisbaguette.com