Keeping It In The Family With Vitale Laser and Skin Care & DiMaggio Dental
By Loulou Chryssides Posted: June 5, 2022

Astoria has long been known for its family-friendly qualities. A neighborhood with great schools, parks, and an abundance of stores, offices, and more all within walking distance. Cousins and Astoria natives Dr. Calogero DiMaggio and Robert Vitale took their love for the neighborhood a step further, deciding that ultimately Astoria was the ideal location to open their dream businesses.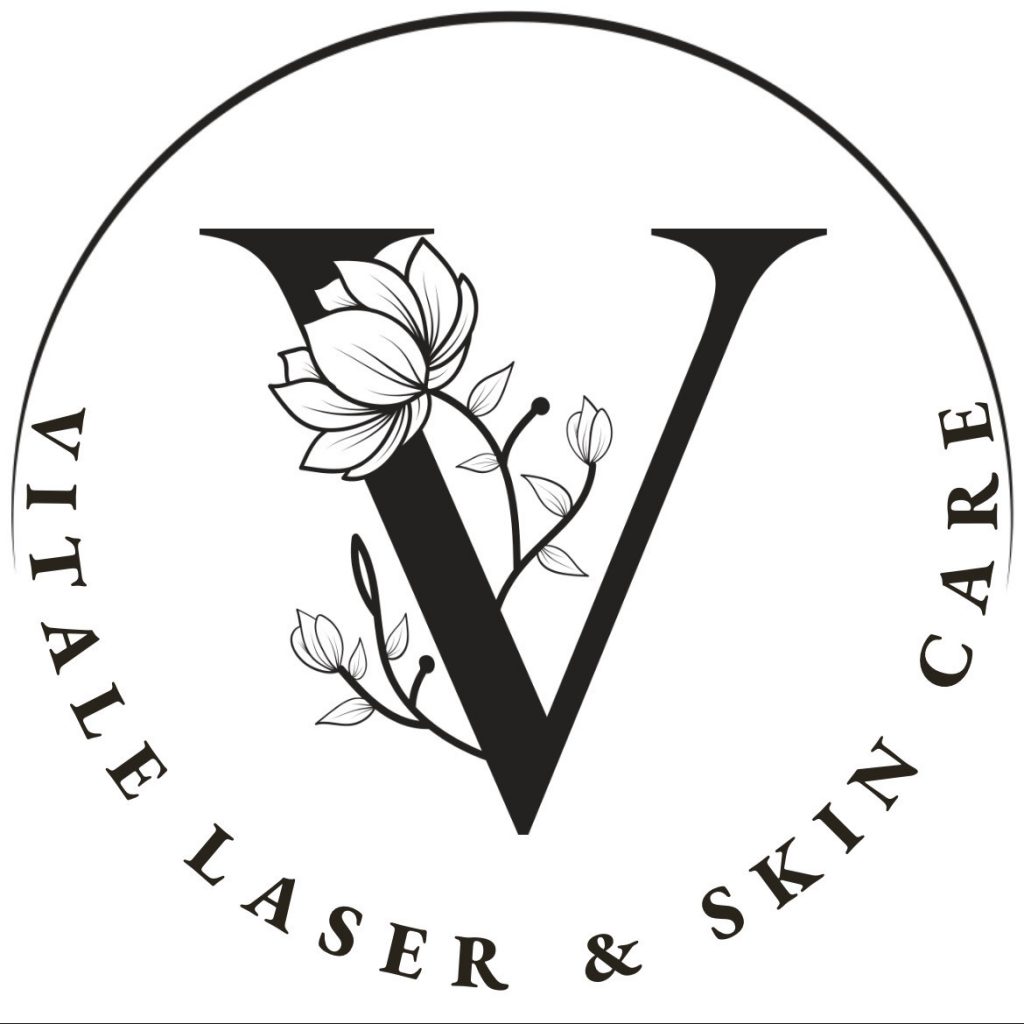 We've all heard it, the old familiar adage that 'beauty is pain'. Thanks to Vitale Laser & Skin Care and DiMaggio Dental, it no longer has to be. Say goodbye to dated, dreary painful procedures and hello to looking and feeling your best safely, quickly, and pain-free.
Opened in June 2020, DiMaggio Dental has been in the works for quite some time for Dr. Calogero (Charlie) DiMaggio. Dr. DiMaggio always had a passion for dentistry, graduating with a Bachelors of Science (BS) in Chemistry from Fordham University in 2008, followed by dental school at New York University in 2012. After completing his general practice residency for a year at Hackensack University Medical Center, Dr. DiMaggio lived in New Jersey for a couple of years, and in 2019, decided to return home to Astoria to open his own dental practice.
"At first, I thought maybe I would move to New Jersey, but my family is here [which ultimately] let me come back. I was pretty settled in New Jersey and still work there two days a week, but if I was going to do my own thing I needed to have control of my own practice", shared DiMaggio.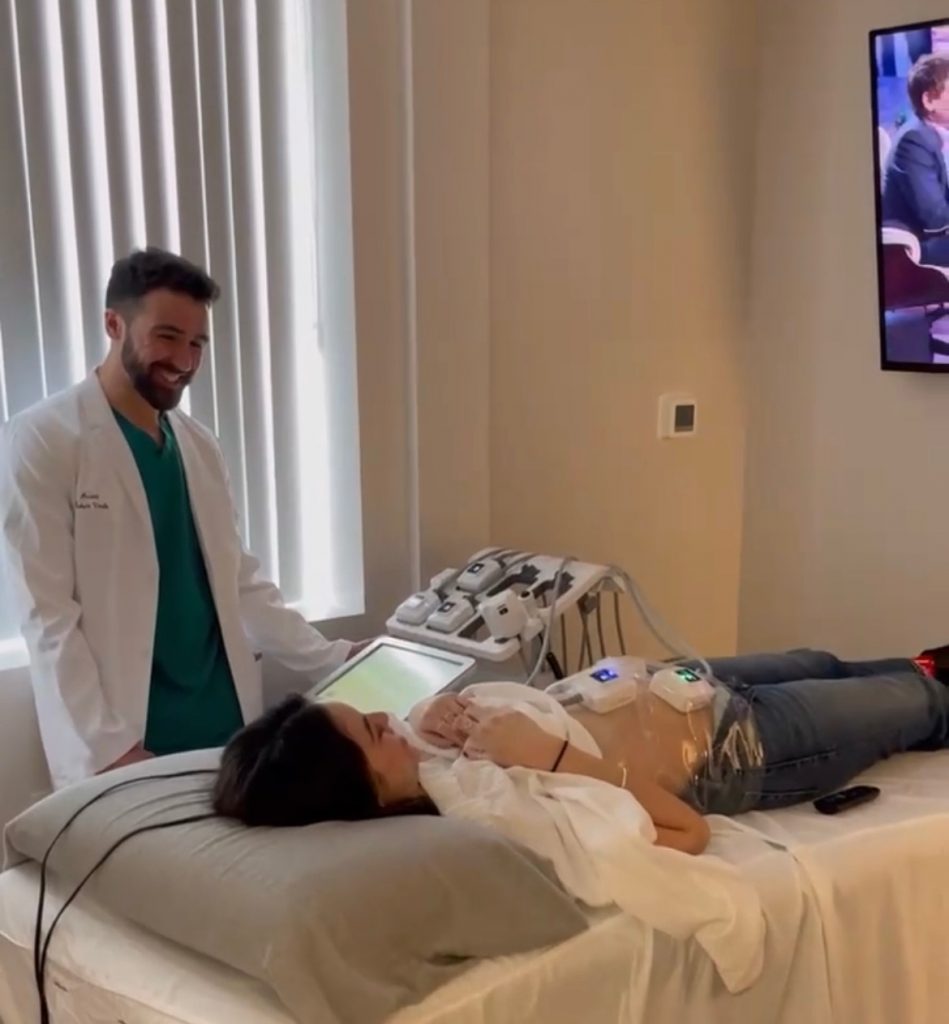 After finding the ideal location just off of 28th Street and Astoria Boulevard, a conversation with his uncle inspired Dr. DiMaggio to extend a few rooms in his office to his cousin Robert Vitale, who then opened Vitale Laser and Skin Care out of the same space in January 2021. Inspired by his own experience struggling with skin issues growing up, Vitale decided to take his passion for aesthetics and combine it with his expertise in hospital administration.
"I want to help people because I understand the feeling of why is this not going away and being frustrated. Doctors offices are always great, but dealing with insurance can be a hassle. We are upfront in telling you what the costs are, and always try to give patients deductions where we can", shared Vitale.
Unlike its competitors, Vitale Laser and Skin Care offers a wide-range of non-invasive services at an affordable cost to its clients. Its more popular services amongst customers include laser facial treatments, microneedling, hair restoration, physique body contouring, and much more. The best part? Most of the treatments offered are what Vitale refers to as "lunchtime" treatments, meaning patients are in and out within 30 minutes with no recovery time needed.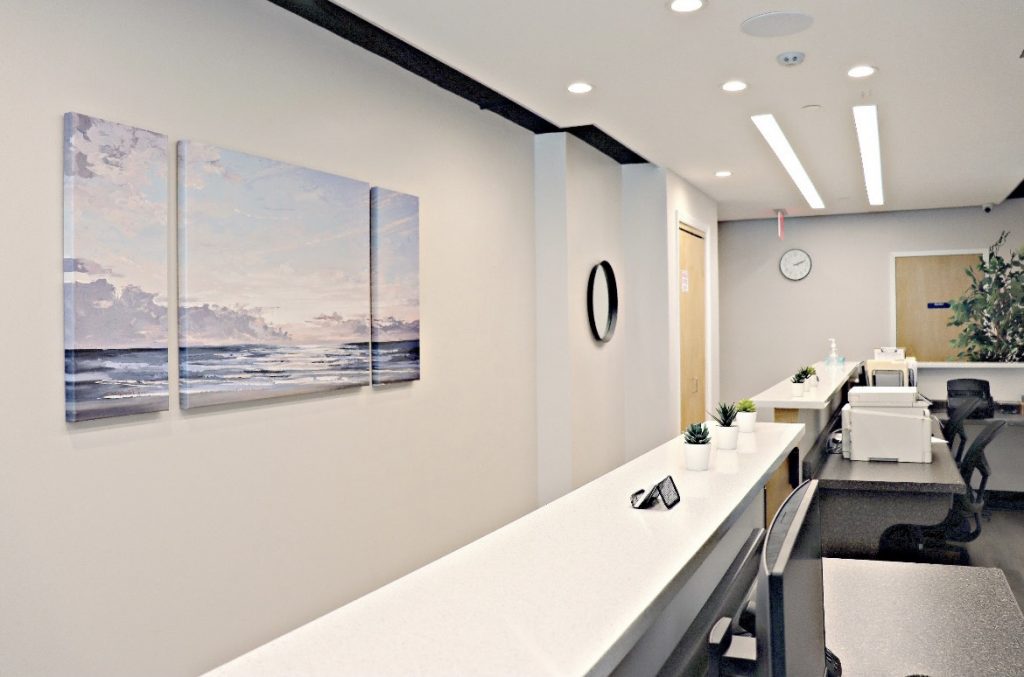 Both Dr. DiMaggio and Vitale believe that the aesthetics and dental industries go hand-in-hand. From a dental aspect, common practices such as teeth whitening, veneers and restorative dentistry such as implants are all considered cosmetic, and all are popular services that DiMaggio Dental offers.
So, what makes these specific offices stand apart from the competition Astoria has to offer? Besides years of experience and a commitment to fair pricing options, both offices are open and available for patients on weekends, something that many aesthetic and dental offices do not offer. A convenience for those who are working and need that extra push to make health and self-care a priority.
Safety has always been, and remains the top priority for all patients and clients of both Dr. DiMaggio and Mr. Vitale. The office is routinely sanitized, and masks are worn at all times by staff. "We wore masks both before and after covid. Safety is our number one priority. Dr. DiMaggio and I would not do this if it was not safe to operate", said Vitale.
An additional perk for our readers? The first laser facial is free for Give Me Astoria readers and first-time customers of Vitale Laser and Skin Care. Additionally, DiMaggio Dental is currently offering a promotion for in-office whitening for $400, as well as an implant complete with a crown and bonding for $2500. See for yourself that looking good and feeling great can, in fact, be safe and pain-free.
DiMaggio Dental and Vitale Laser and Skin Care are both located at 26-38 28th St. on the ground floor.