Celebrating Mother's Day in Astoria!
By Loulou Chryssides Posted: May 1, 2022
For many of us, our moms are our first best friends, biggest cheerleaders, and fearless protectors. Simply put, moms make the world go 'round, and deserve all of the extra love and attention, especially on Mother's Day. Mark your calendars because this year, mom's holiday falls on Sunday, May 8th.
Whether it's treating her to a delicious boozy brunch, a shopping spree or even some much-deserved pampering, Give Me Astoria has got you covered to treat the one-in-a-million mom in your life!
---
iRoses New York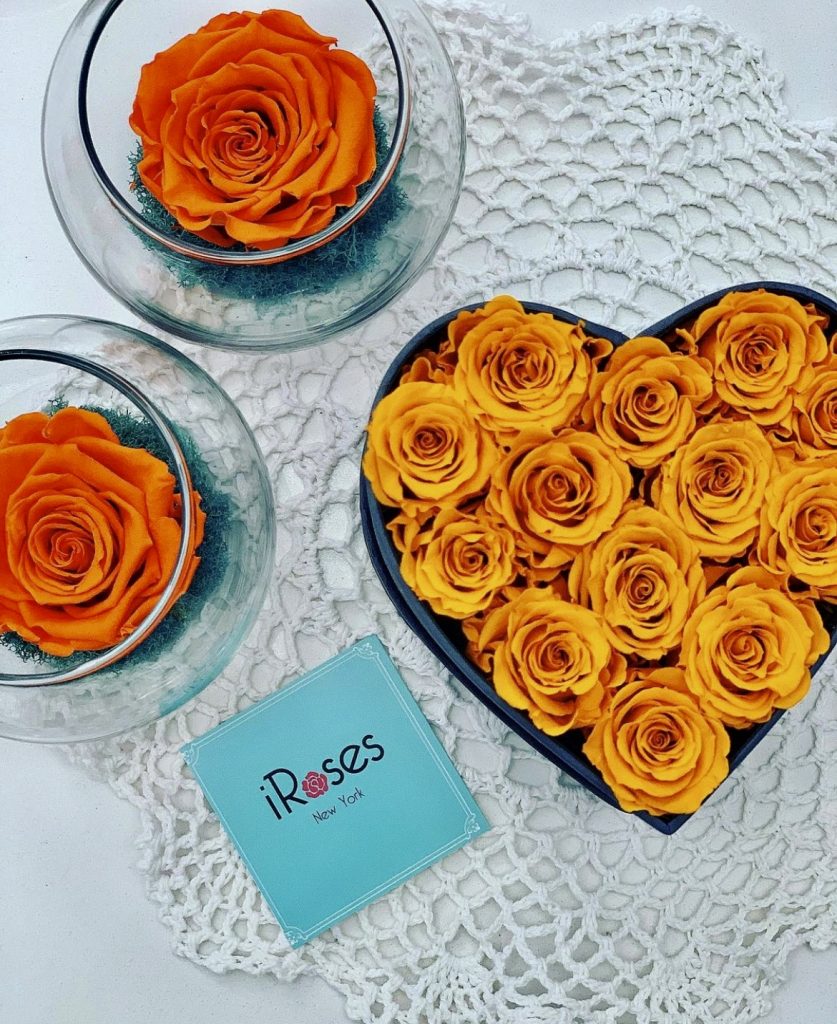 Roses are always a good idea, but roses that last for up to years? A gift that's certain to sweep mom off her feet. Plus, there's no better way to start her day than with a one of a kind floral arrangement. At iRoses, customers can find hand-picked, preserved roses that last for a year or more. iRoses' preservation allows the beautiful rose creations to keep their color, feel, and shape to maintain their fresh cut look.
31-85 32nd St. / 631-446-3525 / @i.roses_nyc
---
HairTalks Studio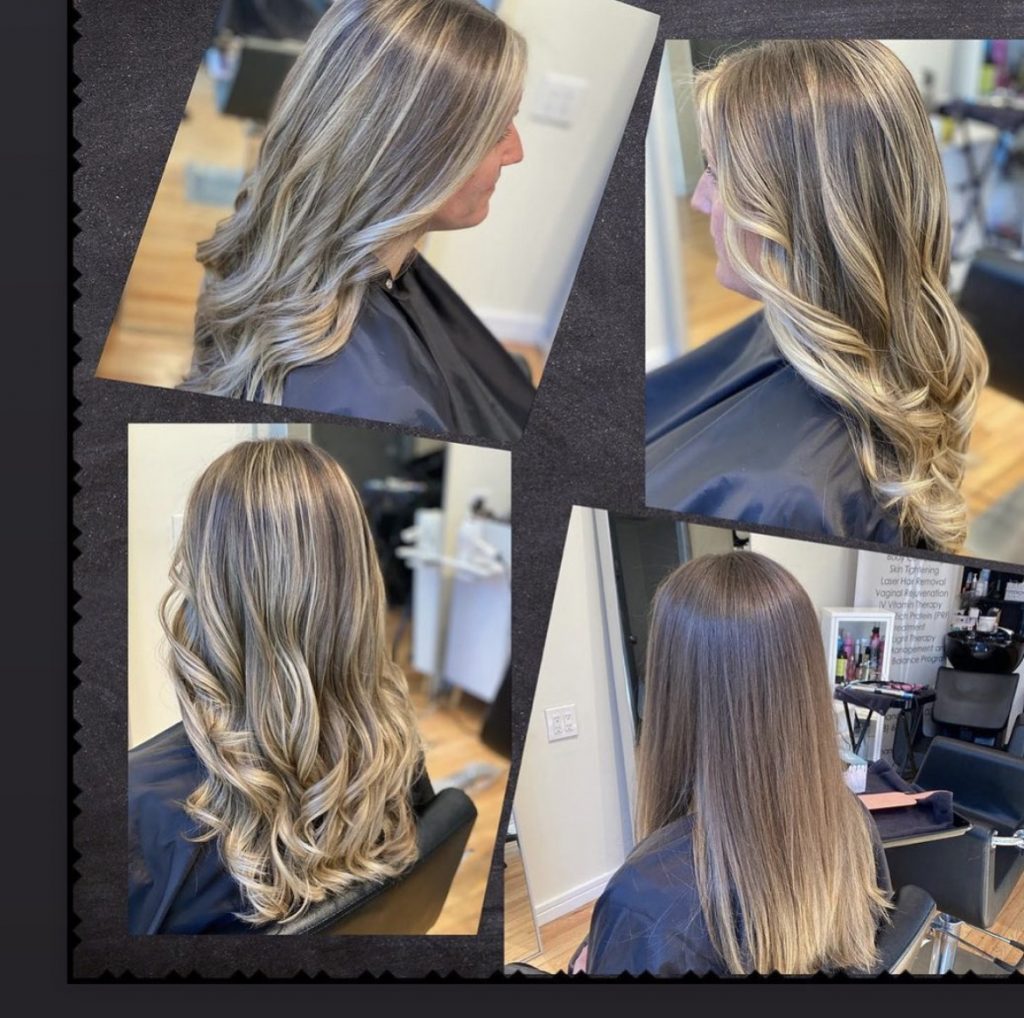 Is there anything better than a fresh haircut or professional blowout to make you feel brand new? At HairTalks, mom is sure to be in the best of hands. Located just off of Broadway and 37th Street, HairTalks offers expert services ranging from balayage and all types of cuts and coloring styles. This gem of a salon is Astoria's premier destination for all things hair. Friendly service, professional skills and fantastic results are sure to put a much deserved smile on mom's face.
31-90 37th St. / 347-617-1706 / @hair_talks_studio
---
The Grand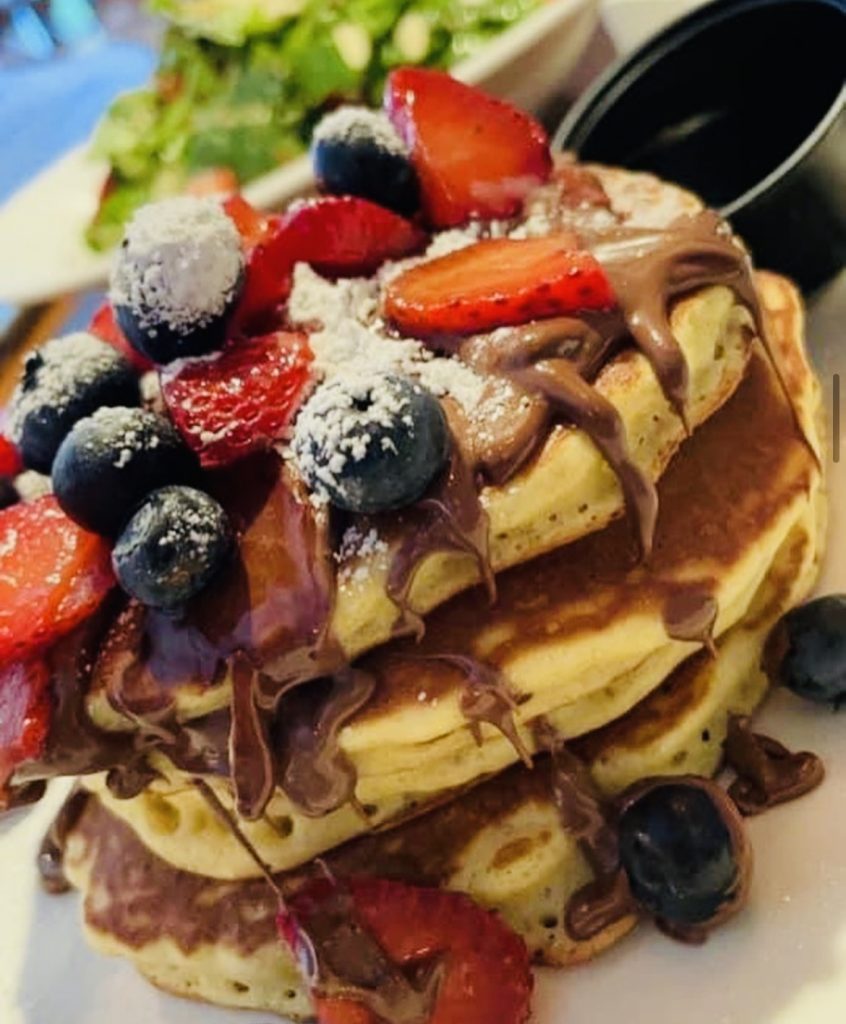 Looking for just the place to satisfy delicious boozy brunch cravings? Or, perhaps, a sweet treat is exactly what the doctor ordered to celebrate mom's special Sunday? Look no further than The Grand! Brunch isn't the only option on the table at The Grand, as you can treat mom to a night on the town. That's right, the restaurant/bar offers a live DJ every Friday and Saturday from 8PM to 1AM, and every Sunday from 8PM until midnight. From delicious Nutella berry pancakes to chicken enchiladas this 30th Avenue favorite has got you covered to make this Mother's Day extra sweet.
37-01 30th Ave. / 718-806-1504 / @thegrandnyc
---
HaNGER Astoria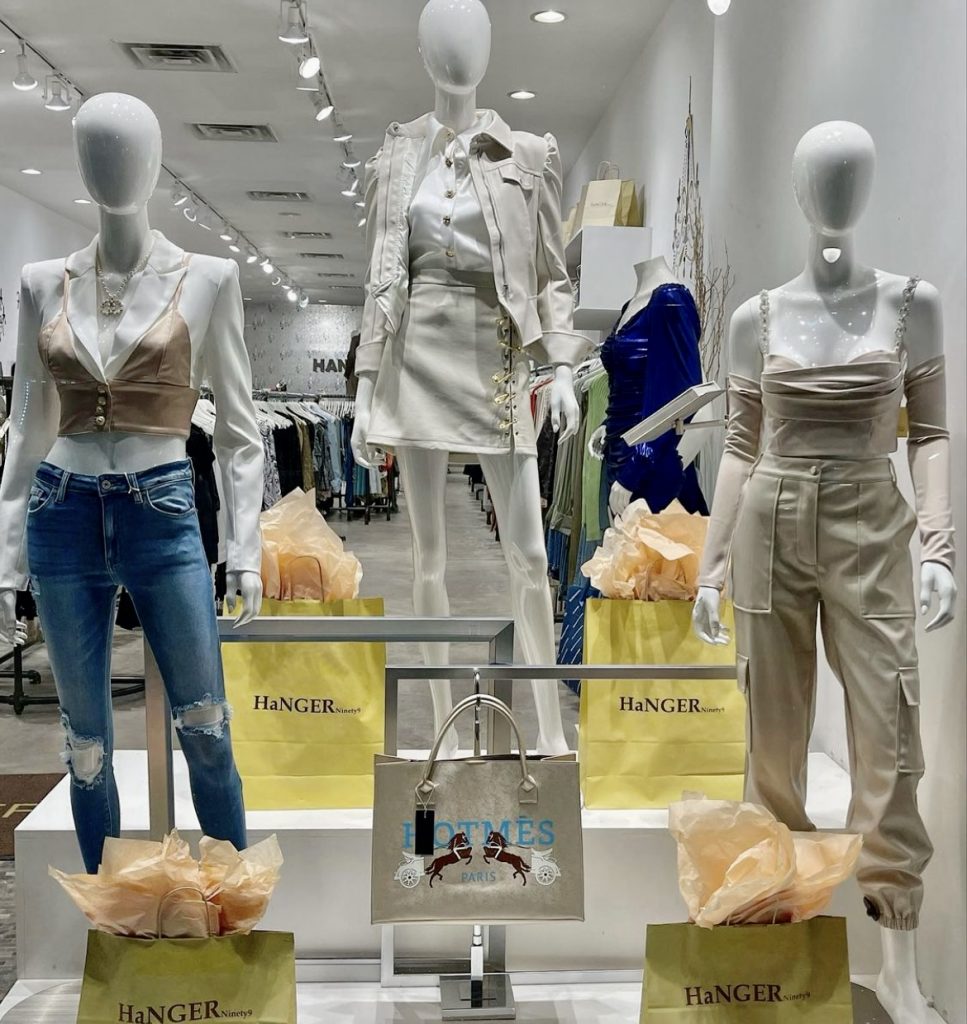 What better way to celebrate mom than by helping her look and feel her best? HaNGER Astoria is the neighborhood's go-to destination for all things fashion. Items including dresses, trendy tops, jeans, and yes, even vegan leather totes are just some of the eye-catching items to be found at this neighborhood boutique. From cutting-edge looks to the classiest accessories, you can count on HaNGER to have something sure to celebrate mom in style for all of life's special moments.
30-74 Steinway St. / 347-808-9093 / @hangerastoria
---
The Thirsty Koala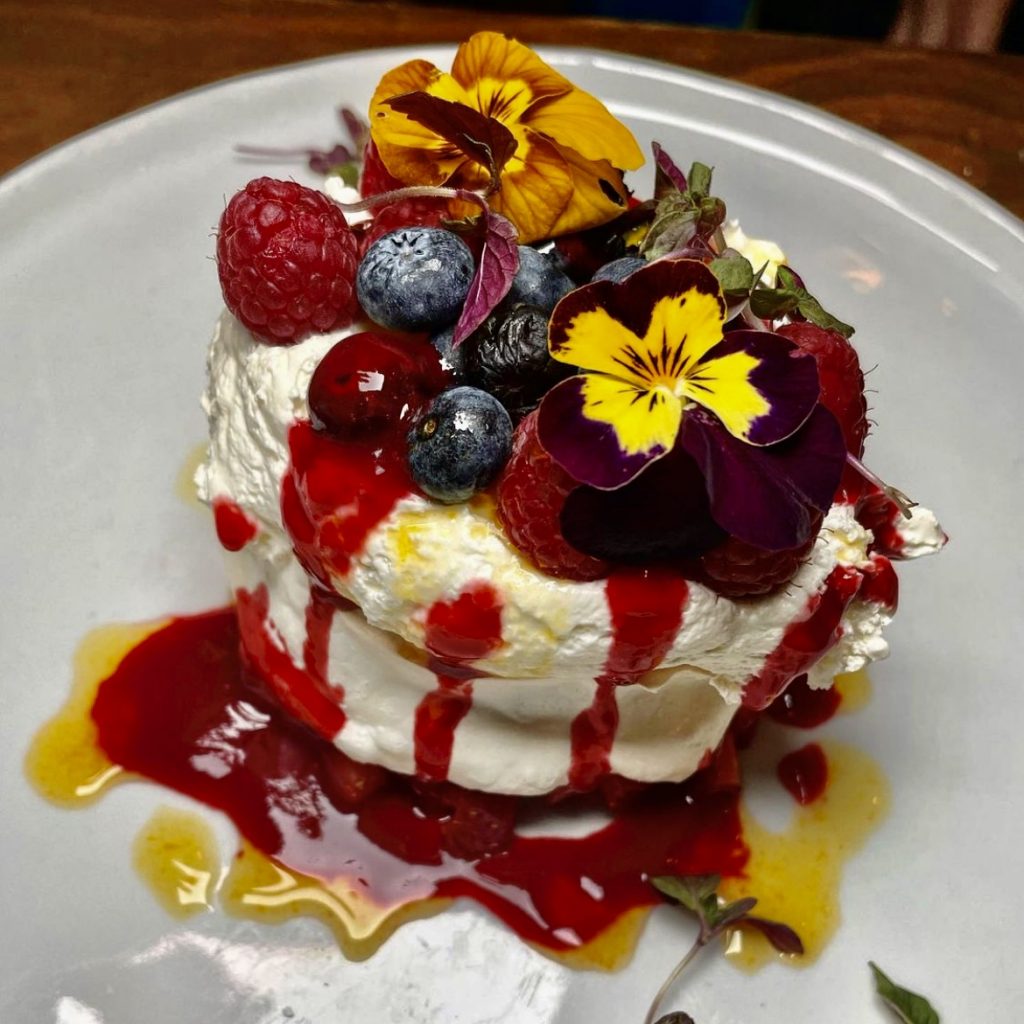 Known for its take on Australian fare, The Thirsty Koala has long been a neighborhood favorite for all things delicious with a healthy, and sometimes even gluten-free, twist. Patrons can be sure to find all things delectable from the favorite Australian style herb-crusted lamb lollies to a multitude of delicious burgers, and even Australian coffee. The Thirsty Koala is sure to please any mom's palate, both from here and down under!
35-12 Ditmars Blvd. / 718-626-5430 / @thethirstykoala
---
WellShow Nail Spa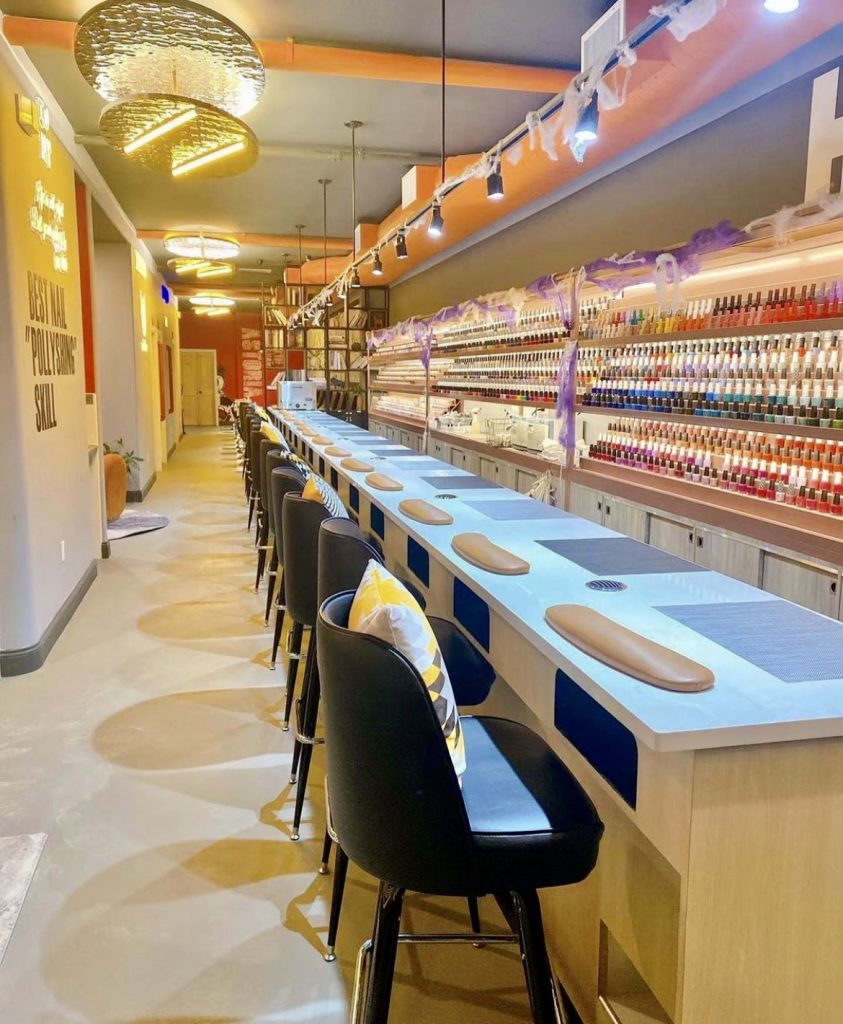 "Life's not perfect, but your nails can be" is WellShow Nail Spa's motto, and it holds for their beautiful nail art. With locations on Steinway, and a newly opened storefront on 33rd Street and Broadway, WellShow offers a wide-range of services, including regular manicures and pedicures to custom gel and powder designs. Their expertise extends beyond nails, with colorful eye-catching murals and designs at each location. With top of the line service and attention to detail, it's no wonder why WellShow is a favorite among its customers.
30-44 Steinway St. & 33-16 Broadway / 718-685-2215 & 718-806-1232 / @wellshownailspa
---
Sanfords Astoria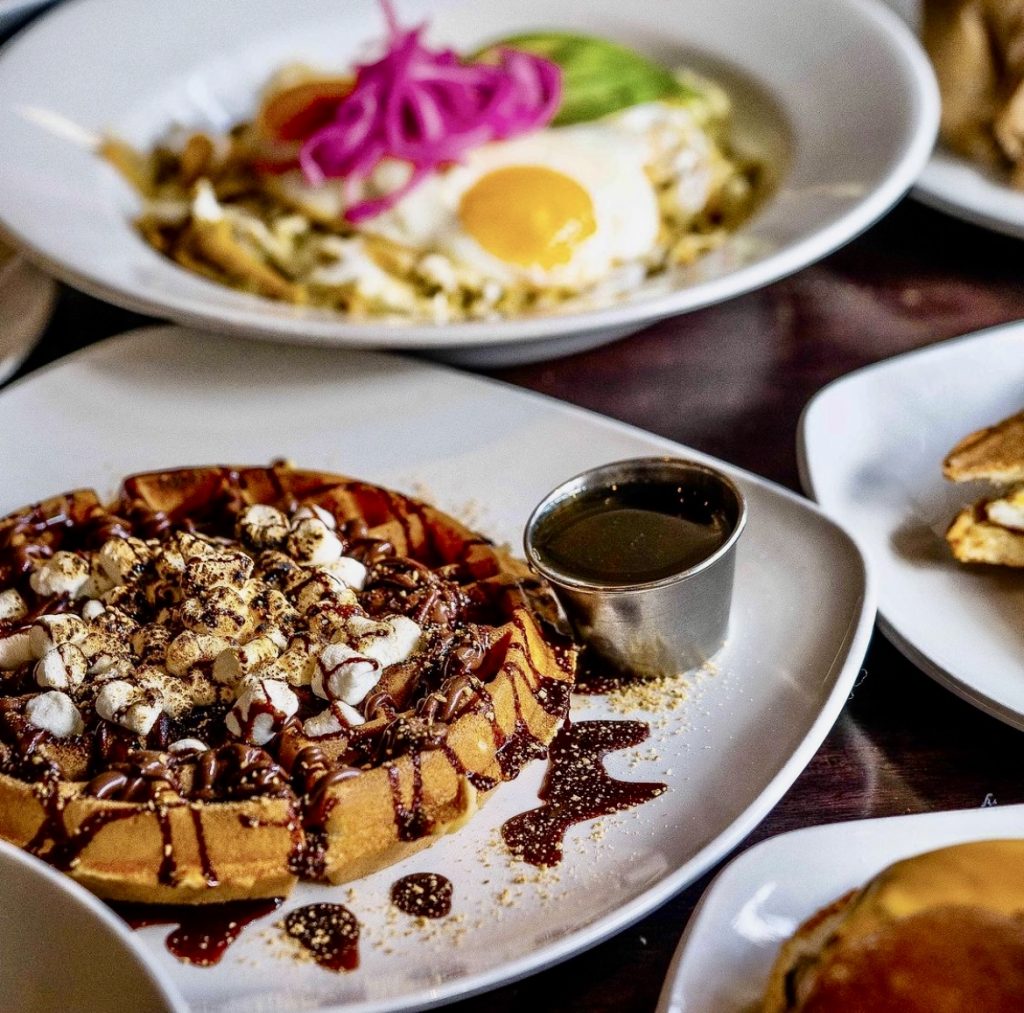 An Astoria classic, Sanfords on Broadway offers something for everyone of all ages. Located for over 40 years on 30th Street and Broadway, the restaurant offers a wide-ranging daily brunch menu and plenty of innovative cocktails. Favorites include the creamy lobster mac n cheese topped with breadcrumbs, the pulled pork sandwich, and for something a bit sweeter, the Nutella s'mores pancakes. Looking for a little extra kick with your meal? Sanfords was voted one of America's 40 Best Whisky Bars, offering a selection of over 300 whiskies.
30-13 Broadway / 718-932-9569 / @sanfordsastoria
Wishing all wonderful mothers a happy and healthy Mother's Day from your friends at Give Me Astoria!