LIC'S Take On Little Italy
By Gina Lymberopoulos Posted: January 12, 2022
Levante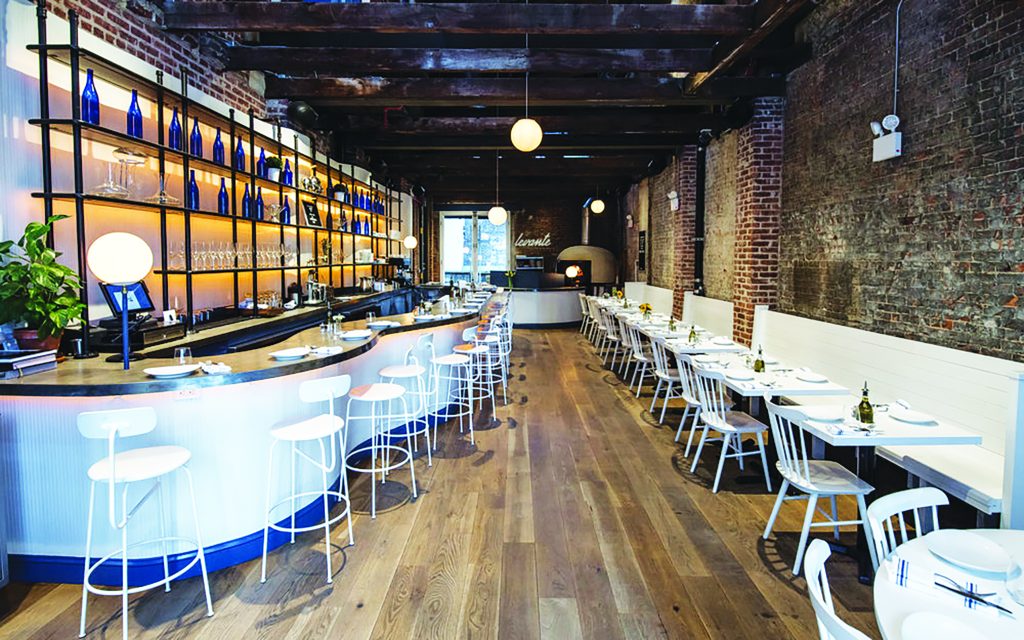 Tucked away in the heart of beautiful Long Island City is Levante, an Italian Restaurant & Bar with a trendy yet artisanal flair that proves to be perfect for any occasion. This "pizza-centric" spot, located just off the 7-train a few blocks away from the historic Court Square, is one of the many gems popping up in the ever-growing area.
With beautiful views of the New York City skyline, Levante features indoor restaurant seating, bar seating, and let's not forget their stunning heated backyard-outdoor space that is chic enough to enjoy a glass of wine, yet casual enough to enjoy one of their delicious pizza pies.
Levante houses an impressive selection of Italian dishes that are executed by chef Marco Incerti, who is also a sous chef at Benno Restaurant in Manhattan. Aside from their selection of Neapolitan style pizza pies, some of their other dishes include Polpette (meatballs), Gnocchetti (Gnocchi) and Pappardelle (Squid ink dish). Dessert favorites include, one of the three different flavors of gelato, Nutella Zeppole (deep fried dough with hazelnut spread), or a slice of Pannacotta Cheesecake that is guaranteed to satisfy anyone's sweet tooth.
They also feature a weekend brunch menu that includes, avocado toast, omelets, and pancakes, as well as their delicious Mozzarella Rustica, Frittata, and Ruchetta, which is one of their vegetarian options. Brunch is available from 12pm-4pm on Saturdays and Sundays. If you'd prefer to indulge in the comfort of your own home, Levante is available for takeout and delivery, as well as their "Do It Yourself Margherita Pizza Kit" for the chef in you.
26-21 Jackson Avenue | 718-392-3885 | levantelic.com