Deck The Streets With Brand New Restaurants
By Shirley Roberts Posted: December 6, 2021
Who's opening up, and what's new around us? Businesses are bravely opening their doors on every corner, and at an astonishing record-pace at that. Are you ready to try them all out? Find your new favorites for cold winter take-out cravings!
Mad for Chicken
Attention, meat lovers! If you're trying to choose poultry over red meat, this franchise gastropub is a great compromise to keep things just a tad healthier. In a few simple words, it's fast-casual food for the chicken-eating connoisseurs. While their scallion chicken with homemade mustard sauce is a hit, other notable menu items include their Beef Bulgogi Burger, truffle fries, and kimchi fried rice. Let's give them a big warm welcome by digging into their cozy meals on lazy Sundays.
36-10 30th Ave | 718.433.9272 | @madforchickenusa
Arepa Lady
Maria Piedad Cano, the founder and matriarch of this small Columbian family business, has earned her nickname due to her impeccable skill for home cooking. An Arepa is a corn-style cake topped with meat (of your choosing) and cheese. While the Arepa de Queso has a big fan club, her Arepa Choclo or Arepa Rellena is a close second. With a new location at the World Artisan Market, Cano's food provides joy to your taste buds in a setting reminiscent of Abuela's cocina.
34-39 31st St | @arepalady
Pig Beach BBQ
If you haven't figured out your Super Bowl plans yet for 2022, then look no further: A jumbotron, picnic-style tables, and juicy BBQ meat check all the boxes needed for a sporty shouting match with friends. This Brooklyn-based restaurant cooks a 15-hours smoked brisket that tastes like a succulent revelation! If you're in the mood for a different kind of fare, try their award-winning Pig Burger or fabulous BBQ beef sandwich. Do you want to hear what makes this Queen's location extra special? They created a smoked lamb shoulder sandwich seasoned with Greek spices! Say no more!
35-37 36th St | @pigbeachnyc
Cerasella
An Italian bakery, also called Pasticceria, prides itself on only using imported Italian beans for their coffee. You'll find a wide selection of sweets, as well as elaborate cakes for celebratory occasions at this new bakery. An emphasis on traditional, classic, hand-me-down recipes of Eclairs, Cannoli's, and Sfogliatella's, an airy and light pastry from the Campania region, fill this location with delicious aromas. Not to mention, their small freshly-made pizzas and sandwiches are not to dismiss before diving into your desserts!
3627 31st St | 718.440.3488 | @cerasellanyc
Mikel Coffee
As a franchise with over 300 cafes worldwide, we are honored to have their first NYC location open and ready for customers. Originating in Larissa, the capital of the Thessaly region of Greece, Mikel Coffee has become a staple for high-quality coffees and Greek pastries. Sipping on Freddo Cappuccinos and eating Bougatsa's (creamy custard pies) has never looked better.
30-05 36th St | 718.777.6560 | @mikelcoffeeastoria
Fresco's Grand Cantina
Restauranteur Brian Martinez and his husband Adrian Suero stayed true to their Mexican heritage by providing a dining experience filled with authenticity. Their second location is set to open this month with a combination of quintessential and modern Mexican cuisine. An added bonus of their new location is a private party room to book, a beautifully enclosed back patio, and 12 beers on tap, a note-worthy alternative to their beloved margaritas. The best part: Grand Cantina will continue their sensational drag brunch shows—that are nothing short of entertaining!
28-50 31st St | @frescosgrandcantina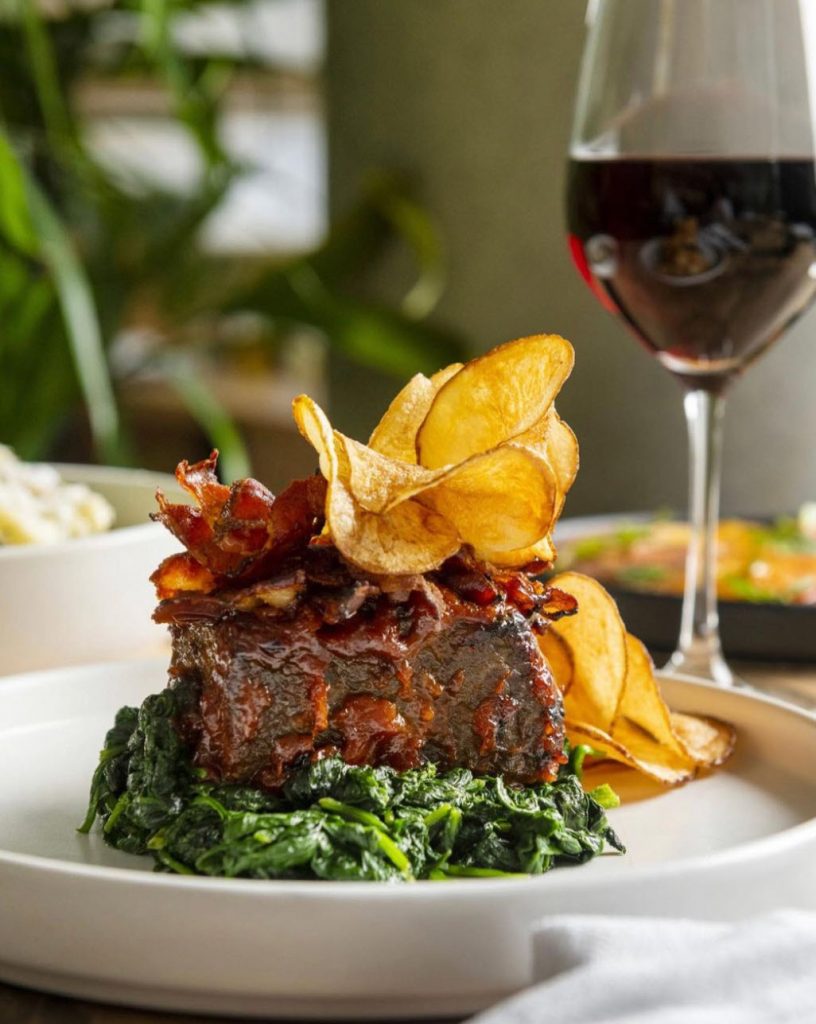 Penny Bridge
If you haven't heard of award-winning Dan Kluger before, then you will
want to know him after dining at Penny Bridge, a Long Island City joint serving upscale comfort food in an industrial-looking ambiance. This spot is turning 1 with the new year and we are here for it! The slowly roasted Chuck Steak, served with spinach, bacon, and crispy potato chips is the bomb! And oh dear, don't even get me started on that mouth-watering fried chicken with mashed potatoes, sesame ginger, honey, and hot sauce!
28-03 Jackson Ave | 718.785.3030 | @pennybridgelic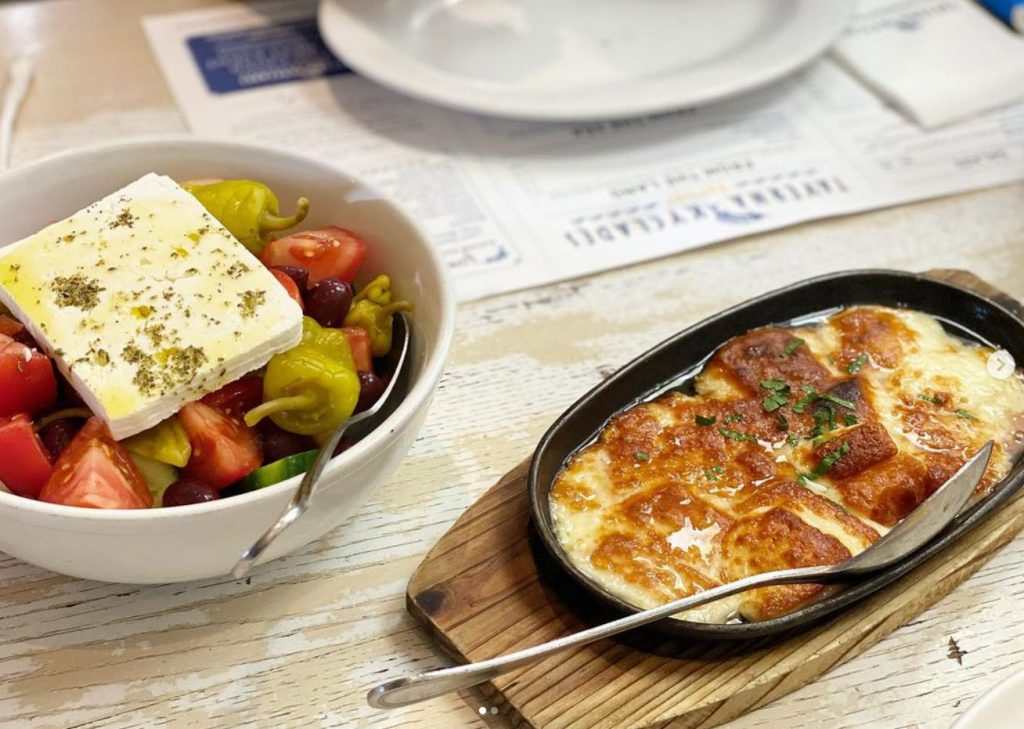 Taverna Kyclades
To reminiscence about summers on a Greek Island, is what it means to dine at this classic seafood taverna, which is soon moving to a new location down the street from the existing one. The blue and white adorning its exterior honor the Greek flag in all its glory, and most of their dishes, like a perfectly grilled Branzino (Lavraki in Greek) are inspired by the catches of the Aegean Sea. And if you have yet to try their Saganaki (a traditional Greek cheese cooked to perfection) then you must put it on the top of you're "to try" list. Their wine list is extensive, but the real highlight is a glass of their traditional Greek Retsina, which is made by exposing it to pine resin, resulting in a pleasant aroma and somewhat bitter, yet sweet taste in the wine (it may be white or rose). Cheers to that!
36-01 Ditmars Blvd | @tavernakyclades