Movie Nights at the Queens Botanical Garden
By Merissa Principe Posted: October 7, 2021
The Queens Botanical Garden is hosting their first-ever movie night series this October, from now until Halloween. The urban oasis in flushing, turned outdoor cinema, will screen classic Halloween films every Friday or Saturday night of the month. In addition to enjoying great movies, visitors can also enjoy movie-themed food and refreshments, exclusive after-hours access to the Botanical Garden, and plenty of special activities such as live performances and hands-on crafts.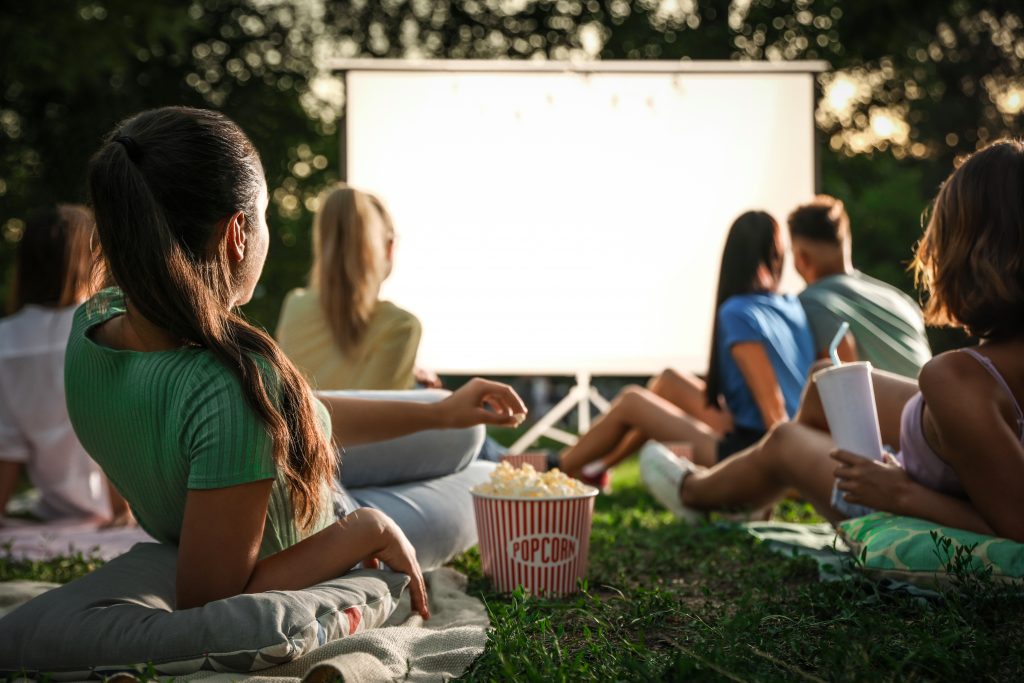 Last week the series kicked off with the showing of Hocus Pocus. This Friday, October 8, from 7-10 pm, the Garden will premiere Beetlejuice, followed by the Nightmare Befoe Christmas, Dead Silence, and Coco (on October 30th). Tickets range in pricing, however, non-members can expect to pay $15 for adults, $12 for children, $50 for a family of four, $25 per couple, and, of course, any children under three can come for free. Members of the Botanical Garden, on the other hand, can expect to pay $10 for adults, $8 for children, $35 for a family of four, and $18 per couple.
Each ticket comes with after-hour admission to the Garden, includes a $5 food voucher, and a complimentary craft or performance, depending on the movie. Ticket holders are encouraged to bring their own blanket or portable lawn chairs, as the movie screening will take place on the grass of Oak Allée. Seating works on a first-come, first-served basis, so we recommend arriving early to snag the best seats in the house. While vaccinated individuals do not need to be masked, the venue asks that all visitors wear a mask in any indoor areas. While the pandemic may be scary, the new Movie Night Series at the Queens Botanical Garden is a stress-free way to celebrate this upcoming holiday season—Happy Halloween!
45-30 Main Street, Flushing | 718.886.3800 | @queensbotanicalgarden | queensbotanical.org