Let's Get Ethical! with Dr. Elizabeth Yuko — Humans on Display: From Sideshows to Reality Shows
By sonia Posted: March 28, 2016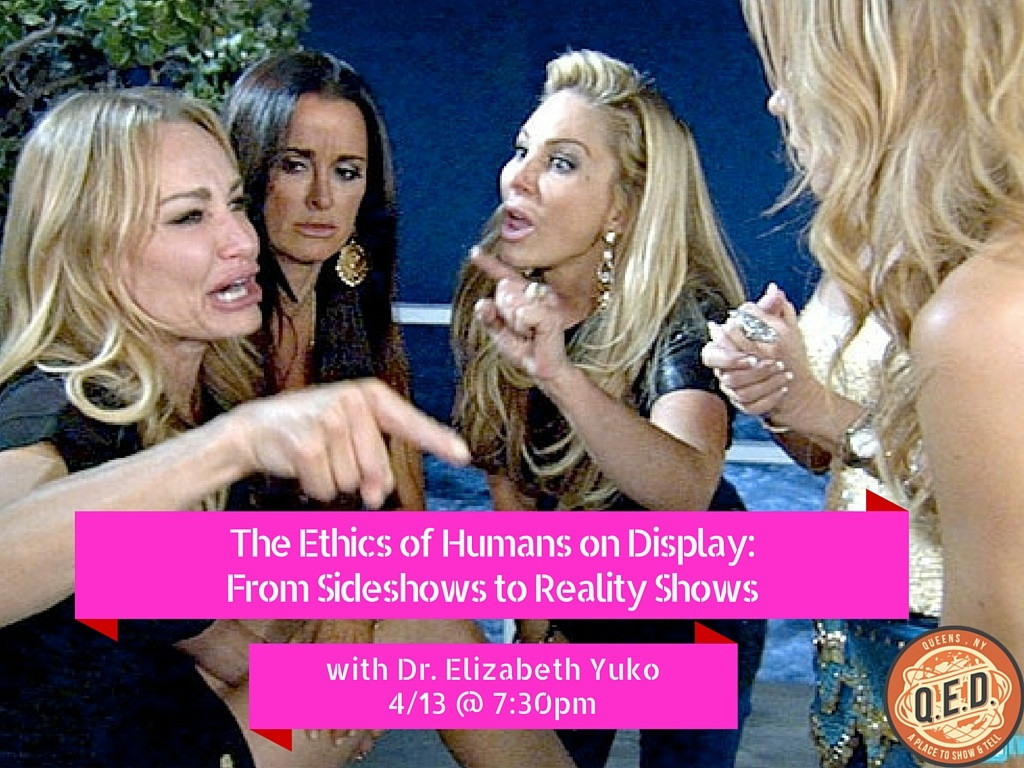 Humans have always been fascinated by other humans. But with human curiosities come multiple ethical dilemmas. Is exploitation occurring? Was informed consent a consideration? How have people with varying physical abilities been treated? What do Coney Island sideshows have to do with neonatal intensive care? How did we get from Tod Browning's 1932 film Freaks to Honey Boo Boo and the Long Island Medium? We'll be revisiting instances of humans on display throughout history — from Daisy and Violet Hilton, to Paris and Nicky Hilton — and considering the ethical issues involved with performing, producing and consuming this form of entertainment.
April's Panel:
Nati Amos (TEDx, Coney Island Sideshow, Scientist)
Ilise S. Carter (aka The Lady Aye, Sweetheart of the Sideshow: Fire Eater, Sword Swallower, Escapist; Writer, Speaker & Historian)
Selena Coppock (Renowned 'Bachelor' Scholar, Author of 'The New Rules for Blondes')
Gail Thomas (Former Reality Show Lawyer, Storyteller, Actor, Writer)
Tickets are $6 and available now!