Bobby Flay At Bel Aire Diner
By sonia Posted: February 19, 2016
Busy day for Bel Aire Diner today as internationally renowned Chef Bobby Flay was seen filming a show with local residents.
The super star Chef has had many popular shows, mostly on the food network, introducing American audiences to a wide range of cuisines – along with his hit show Beat Bobby Flay – where contestants must cook their hearts out against one of the best in the business.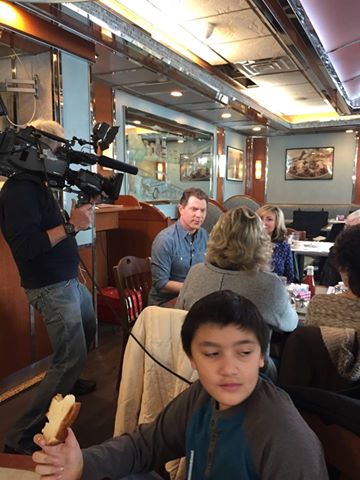 The famous Chef currently has three shows hitting the waves;
– Bobby Flay's Barbeque Addiction
–Worst Cooks In America
–Beat Bobby Flay
We can only hope he's not visiting Bel Aire for the middle one.
Either way, he's in for some explosive culinary surprises as he wonders our streets, along with classic and delicious good ol fashion American diner food.
Bon Appetite Bobby!