Burnt Car Left In Astoria Park
By sonia Posted: January 25, 2016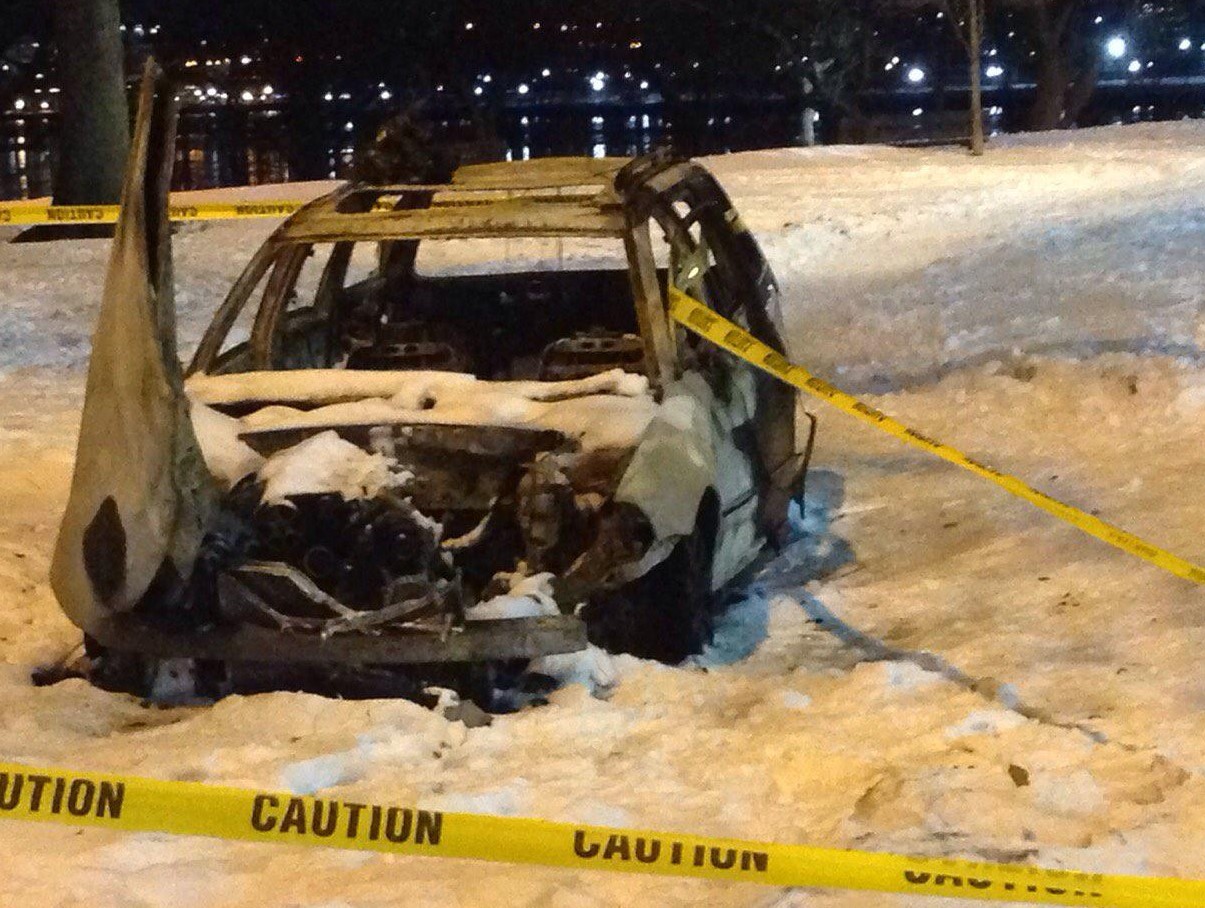 A car burnt to a crisp was found in Astoria Park this weekend following the major snow blizzard that swept through New York City.
The car was found next to a tree in between the Running Track and Shore Blvd by a local Astoria resident. On the same day, a womans body, yet to be identified, was found washed up on the East River. The woman was found with trauma to her head and arms and was yet to be identified.
Whether the two incidents are related is yet to be confirmed.