Man Exposes Himself On Q Train
By sonia Posted: September 27, 2015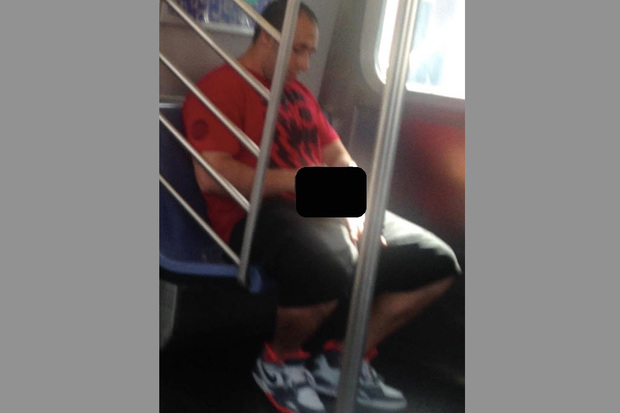 In the wake of an increase in subway assaults in NYC, a man was caught exposing himself on a Queens bound Q train earlier this week.
A photo was taken of the suspect, who according to one passenger, was in the midst of a lewd act around 30th Avenue station, Astoria, just before 1pm, according to DNAinfo.
The description is of a man in his 30s, 5'5 to 5'8, last seen wearing a red shirt with black logo.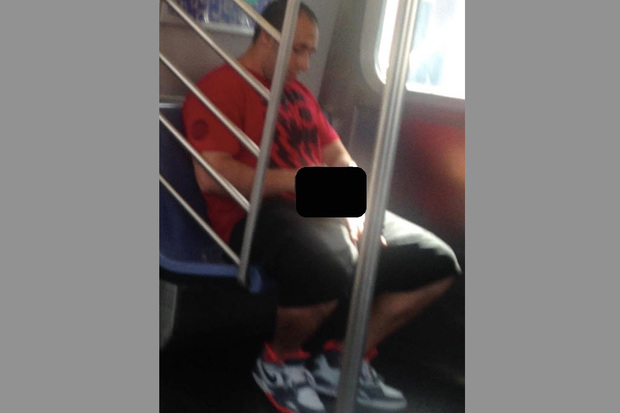 Anyone with information is asked to call the NYPD's Crime Stoppers Hotline at 800-577-TIPS.