Things To Do For Labor Day Weekend!
By sonia Posted: September 4, 2015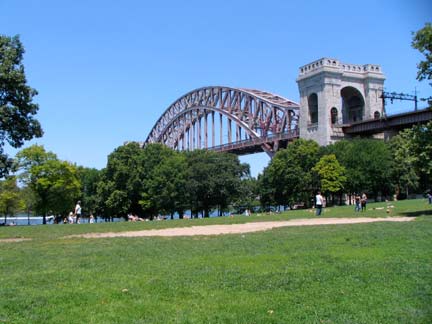 Well it's that time of the year again, and if you find yourself a little all over the place without too many plans, then why don't you check out some of these fun things to do for the weekend!
In-Sight Dance Company's 6th Annual Suite Summer Festival: Socrates Park
In-Sight Dance Company's Suite Summer Festival in Socrates Park will have their sixth annual festival starting today. This festival creates a diverse dance experience with dancers from New York City's professional dance companies. Two distinct programs will be on this year, and will invite the audience (free) to walk about the park and participate in immersive dance.
Where: Socrates Park
When: FRIDAY, SEPTEMBER 4 | 6 – 7 PM Program I
SATURDAY, SEPTEMBER 5 | 5 – 6 PM Program II
SUNDAY, SEPTEMBER 6 | 3 – 4 PM Program I & 5 – 6 PM Program II
Astoria Park!
Grab friends, grab food, grab blankets and balls and bikes, or frisbies or some music and celebrate the long weekend with a long BBQ at Astoria Park. Filled with Fun for all the family. Astoria Park is full of activities and things to do. And with great weather up this weekend, why wouldn't you?
Have a Brunch!
Why not just get a friend, or 5, and head on over to a restaurant or bar for some Labor Day Weekend Brunch!
Add a delicious cocktail and a nice meal, and you're set for a weekend of smiles and songs.
The Queens Kickshaw:
-Pumpkin Spice Pancakes (with candied walnuts, honey butter, maple syrup)
– Avocado Toast (with rye bread, herb pistou, scrambled egg with cheese)
– Shakshouka (with poached eggs and pita)
– Ice Cream Sundae (with all the fixins')

Where: 40-17 Broadway, Astoria, NY 11103
When: All weekend. Monday with specials from above!
But whatever you choose to do with your long weekend, we at Give Me Astoria hope you have a FANTASTIC TIME!
Happy Labor Day Astoria!