By sonia Posted: January 2, 2015
Just a few days ago we shared the news of Locus Cafe opening soon…and it looks like it's much sooner than we anticipated!
They'll be having a soft opening tomorrow – with a bigger grand opening coming some time around Valentine's day.
We talked to Christina Canon, who along with her mother Dina Kowalczyk, brought Locus to life. "My mom always loved making crepes," Christina tells us, "So we wanted to open up a place that she could make lots of them!" This isn't their first foray into the cafe world – they used to own a cafe together in California, before moving to Astoria  a decade ago.
Another unique aspect of Locus? Literally all the furniture has been made by hand by Dina. This mother daughter duo has some serious skills – whether it's cooking, or DIY furniture.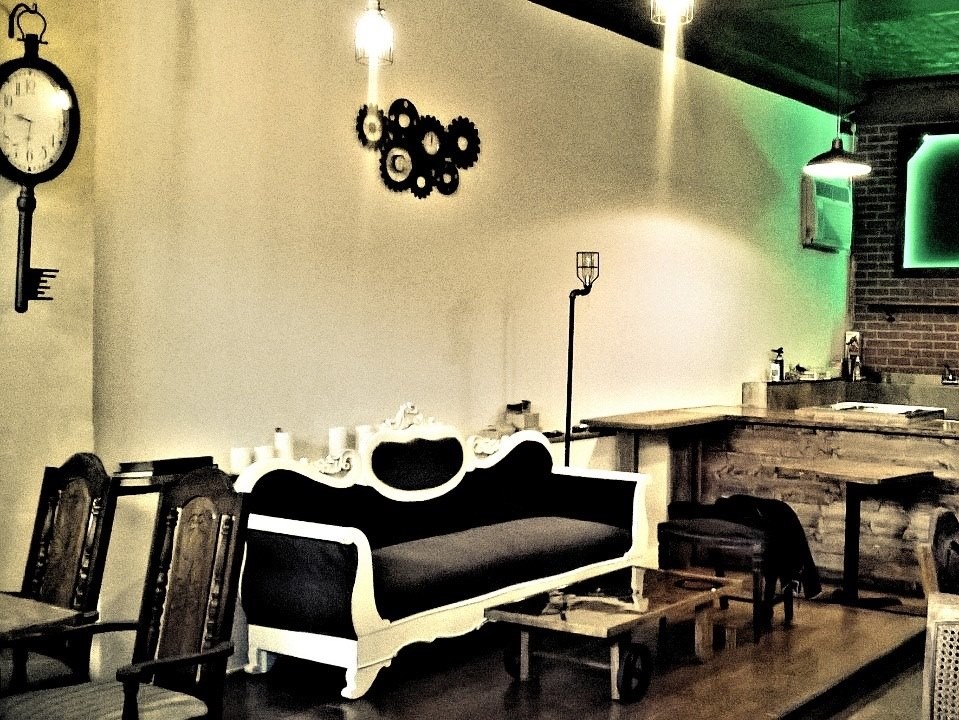 The menu at Locus is pretty eclectic – they've got crepes like we mentioned, but lots more. Here's a preview:
~ESPRESSO CREATIONS~​
PUMPKIN SPICE 
COCO LOCO
MINT CHOCOLATE
RASPBERRY SWIRL
Raspberry flavored syrup, Ghirardelli white chocolate
RASPBERRY MOCHA
Raspberry flavored syrup, Ghirardelli chocolate
CHUNKY MONKEY
Ghirardelli chocolate, banana syrup
CREME BRÛLÉE 
Ghirardelli white chocolate, caramel drizzle
CHAI CHARGER
​Chai Tea, steamed milk, espresso
…and for anything you don't see here.. just ask! 🙂
~HERBAL TEAS~
Black Tea
Green Tea
Chai 
Vanilla or mixed spices
~HEALTHY JUICES~
Fruit & vegetable
~FRESH FRUIT SMOOTHIES~
Be master of your universe by creating your own 🙂
~HOMEMADE CREPES~
Savory
ELIXIR 3
​Spinach, basil, goat cheese
UPSTREAM
​Smoked Alaskan salmon, red onion relish, herb cream cheese
THE MACHINE
​Chicken breast, avocado, tomato, tahini sauce
FORMULA 57
​Chicken breast, sun-dried tomato, pesto, shaved Asiago
THE NEW YORKER
​Pastrami, Swiss, horseradish spread
HARDY HEARTY
​Canadian bacon, mozzarella, hard boiled egg, hollandaise sauce
​​​​
Sweet
SUZETTE FLAMBÉ 
​Orange Grand Marnier, topped with almond whip
​AUTUMN WIND
Powder sugar, cinnamon, Chai maple, Chai butter
SWEET N' SOUR
​Powder sugar and lemon
MOCHA SWIRL 
​Marshmallows, Nutella, banana
CLASSIC
Strawberry, banana, Nutella 
CARAMEL APPLE
Brandied apples, cinnamon, salted caramel 
We're definitely excited about the new spot – and can't wait to stop by.
Locus Cafe
23-14 Ditmars Boulevard