How to Use the Last Two Weeks of December to Prep for the Ol' Job Search
By sonia Posted: December 15, 2014
With the last two weeks of the year traditionally dedicated to eggnog and yuletide cheer, you may think there are no more opportunities to work on your "New Year, New You Job Search Plan." But I urge you to think again and consider the following possibilities:
Time is on your side: Maybe it's the year-end slowdown at work so you're not staying past 5, or maybe you have some unused vacation or personal time that won't rollover into 2015. Whatever the case may be, despite the hustle and bustle oft-discussed at this time of year, there may be opportunities to carve some time out for your job search plan without sacrificing precious time with family and friends at the holidays. Think strategically and openly about what time possibilities are available to you, and plan accordingly.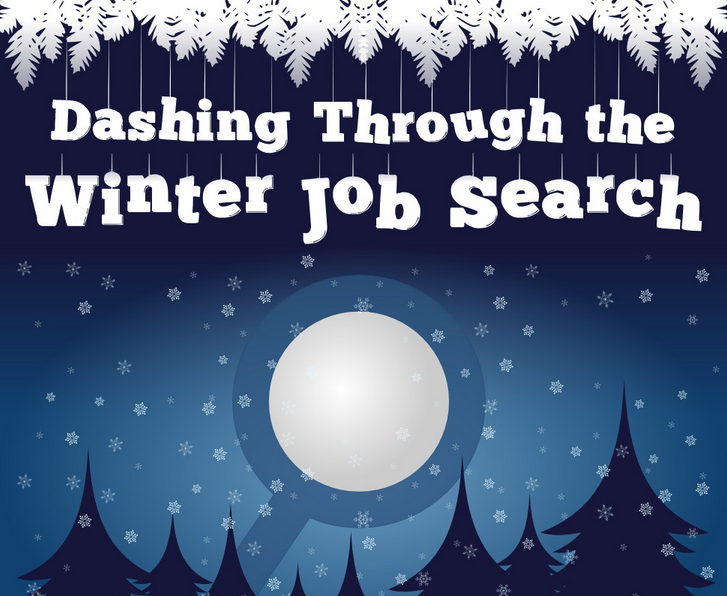 Consider a Different Perspective: Let's say you've told yourself that you'll pick back up with everything after the New Year, and for the next 15-20 days you don't make any forward momentum with your job search. Then, fast-forward to January 5th, when everyone has hit the ground running, and you're still fiddling around with your privacy settings on your LinkedIn profile.
Speaking of Which, LinkedIn: This is a GREAT time to get your social media presence in gear. Get your profile recruiter and employer ready by the New Year. How? LinkedIn, for many industries, is the social media platform of choice for getting noticed and there is no shortage of ways to put together a new profile or update your current one. Things like ensuring your profile is keyword rich for words people in your industry (especially employers) use is a big one. Creating a rich and developed footprint on LinkedIn is no small task, so if you're stuck and want to learn more, check out the workshop I'm hosting on January 7 at Q.E.D. Astoria here.
Assess Where You're At: Each person reading this is at a different phase in his or her job search, so take stock of where you're at and go from there. Just getting started and have no feel for what's out there? Reach out now before the holidays to appropriate people in your network and schedule a phone chat or take them out for coffee in the New Year for informational meetings. Been on a couple of interviews in the last couple of months and no dice so far? Take a look at your approach so far and consider what tweaks you might make. Remember, finding a job is often a multi-faceted affair, and involves informational meetings, networking events in relevant industries, social media presence, interviewing skills, how you deliver your personal mission statement or "why me?" statement in an interview or cover letter and your overall job search strategy. Make a list of what might be working, what might not be working and what you're not sure of and want to monitor in the New Year.
Remember there is no perfect science to this and it varies wildly from industry to industry, so stay nimble and flexible in your approach as you see what is working for you. For now, the important thing is to not lose momentum in the final stretch of 2014. And I'm not just talking about external momentum with prospective employers. I'm also talking about personal momentum to keep going and keep your dream alive of finding a new gig that you actually look forward to every day.
Jill Ozovek is a career specialist residing and working in Astoria, Queens. She works with millennials and those in a mid-career rut who are either looking for a change but have no idea where to start, or they're in a career they love and want to have a clear professional development roadmap to knock their career out of the park and live a life they love. She can be reached for a complimentary consultation at [email protected].
Web: www.jillozovek.com; Twitter//Facebook//LinkedIn