Ovelia: Greek Fusion in Astoria
By sonia Posted: November 28, 2014
Ovelia, you've probably heard about it, right? In the summer you've no doubt walked past the orange and green chairs outside and seen the wall of glass that separates the cosy indoor eaters with the pedestrians of 30
th
Avenue. Well do yourself a favour, a huge one! Next time you're thinking of eating out, or just having a cocktail while listening to some soft sounds, maybe a small bite on the side, stick Ovelia on the menu.
Yiouvarlakia Avgolemono at Ovelia: Rice meat balls in an egg-lemon broth
At my first step through the door, I was amazed at the delicious spices sifting through the air, and even more so when I learned that Ovelia serves not only core Greek flavours and new age fusion Greek, but also has a vegan, vegetarian, organic, and gluten-free choice such as the Beet Omelette; infused with beet, filled with goat cheese, topped with scallions and dill.
So whether you're popping in for the Rock'N'Ribs Wednesdays or a bit of Sunday Happy Hour, you'll be set whatever your taste buds.
The offerings on Rock n' Ribs Wednesdays
Scientist turned chef Peter Giannakas has turned classic Greek fare and American cuisine into a fusion of the two, along with some of your favourites – do not leave without trying the Moussaka! Personally, the Bacchanalian feast was for me. Serving up a mixture of flavours with fried feta, dakos tsatsiki and skate special with lemon potatoes, which made me rethink the word tender and buttery as it melted in my mouth. Cocktails were well mixed and the staff attentive and unobtrusive.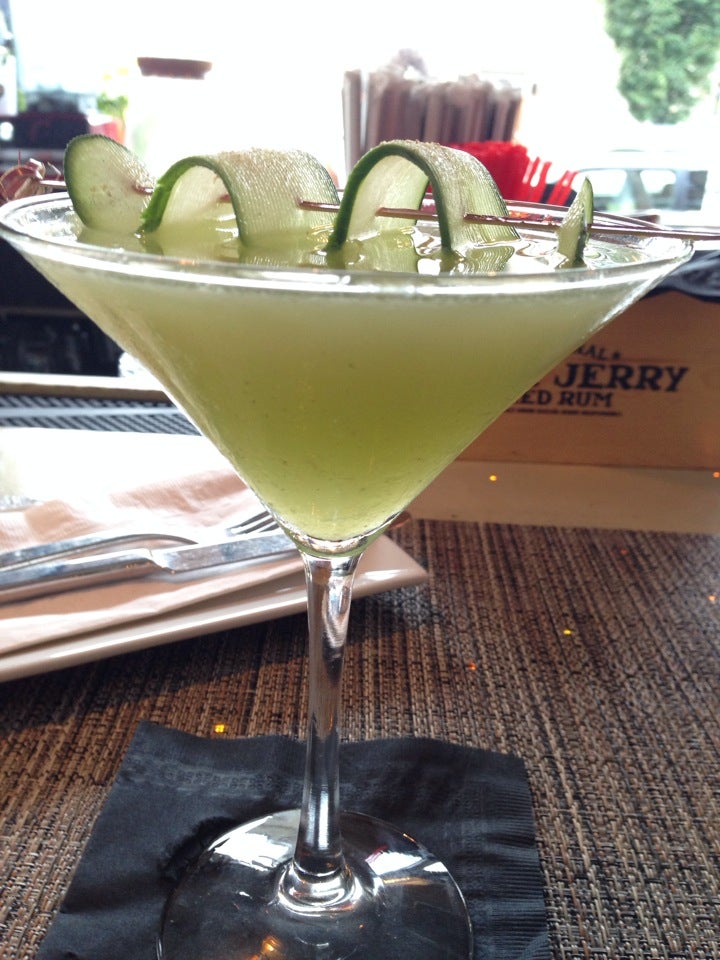 The eclectic décor, coupled with the dark wooden frames on white crisp backdrop walls strewn with organic and modern innovative elements, adds a sense of new age authenticity to the Greek Mediterranean ambiance of Ovelia. With the loyal and local patrons flocking to this Greek/American fare fusion restaurant, and with the owners – Ioannis and Evangelia Giannakas – mingling and manoeuvring through the tables, there is a familiar and intimate feel that will definitely keep me coming back. Well done Ovelia!
Ilija Sekulovski is a guest blogger from Australia, writing about his food experiences in Astoria.