The Shady Lady: Eclectic and Awesome
By sonia Posted: November 22, 2014
The Shady Lady is one of our favorite spots to go for a meal. It's probably one of the most consistent restaurants in Astoria – we can't remember ever being truly disappointed with a visit.
We usually visit for either dinner, or brunch, and both menus have some pretty good options, and some really amazing options. It's all personal preference, but there's a few things we order over and over.
The thing about The Shady Lady is that they have a really eclectic menu. It's hard to put the food into one category, or any specific region's cuisine. They have everything from Quesadillas and Tacitos, to Shrimp n' Grits and Bamasti Rice. Usually, we tend to think that a restaurant with too many offerings won't be great at any one thing, but somehow The Shady Lady sidesteps that.
The Shady Lady makes killer Mac and Cheese. They've got a bunch of different varieties, but they're all insanely filling, creamy and cheesy. Our absolute favorite is the Truffles n' Shrooms, which has Truffle Oil and Wild Mushrooms, because nothing goes together like truffle oil and cheese. If you're a meat lover though, you should give the Carbonara a try – it has smoked bacon, prosciutto cotto and fontina.
Another favorite is the Pulled Lamb Sliders, which are braised leg of lamb & lamb shank, tomato, olive jam, spicy feta spread, baby arugula and pickled onions. They're indvidually portioned, savory bites of really well seasoned and flavorful lamb.
We're also partial to the Lobster Tacos – but we've found that you have to have them fresh – not for delivery.  They've got lime aioli, sriracha and pico de gallo. If you love sriracha like we do, you'll love these.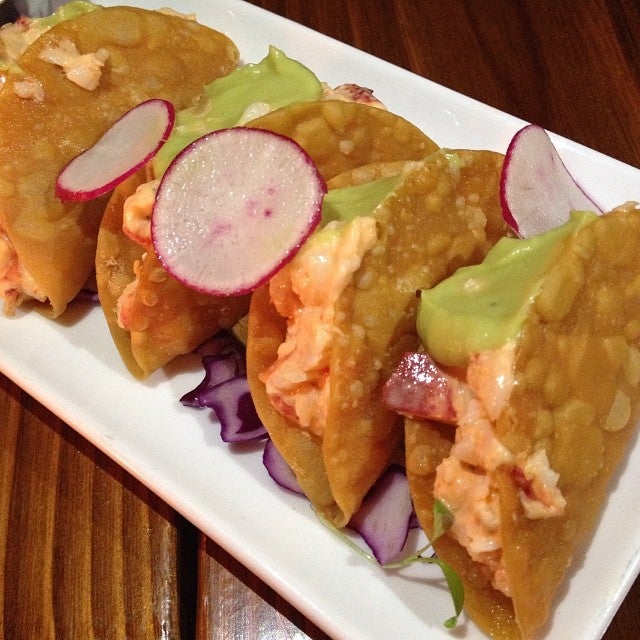 The place where The Shady Lady really dominates is brunch. We've got two words; Bottomless Brunch. Seriously. For $15 you have drinks flowing endlessly, and it's absolutely magnificent. Obviously, you should drink responsibly and with caution – mostly because you don't want to forget just how awesome your food is.
They've got classic brunch offerings, but there's a few that really stand out. One of those is their French Toast. Now, I think French Toast can be hit or miss – I'm not a fan of soggy French Toast, or really thin French Toast, but The Shady Lady hits the nail on the head. They throw in fresh fruit, and it's a perfect addition.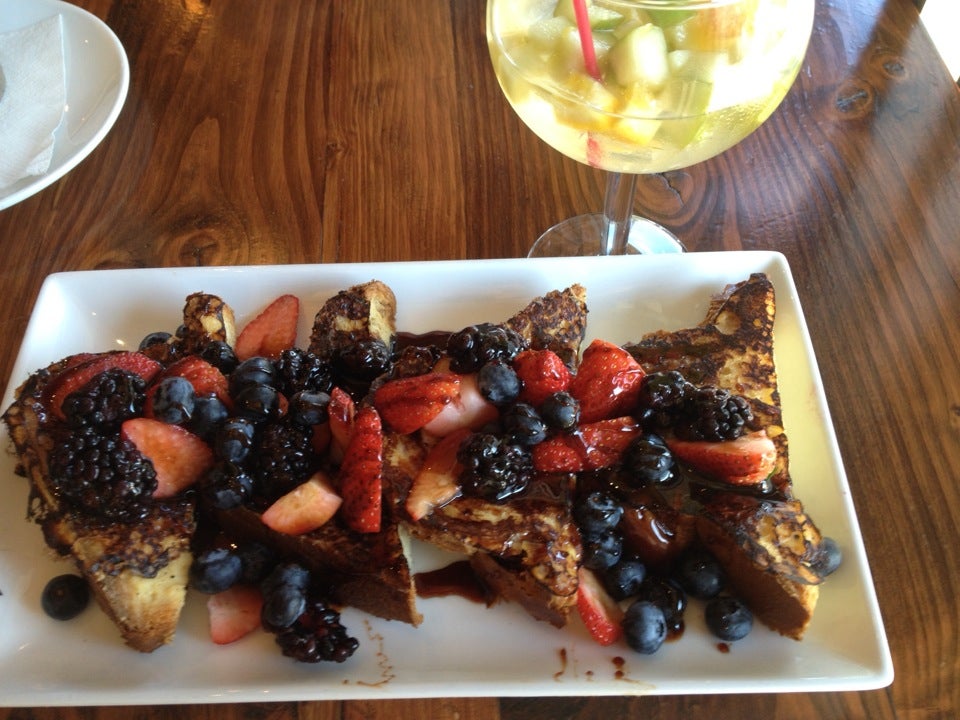 They also make killer omelets – for just $17 you get 3 eggs and your choice from lots and lots of fixings, as well as homefries or a mixed greens salad. We always go with the homefries because… go big or go home.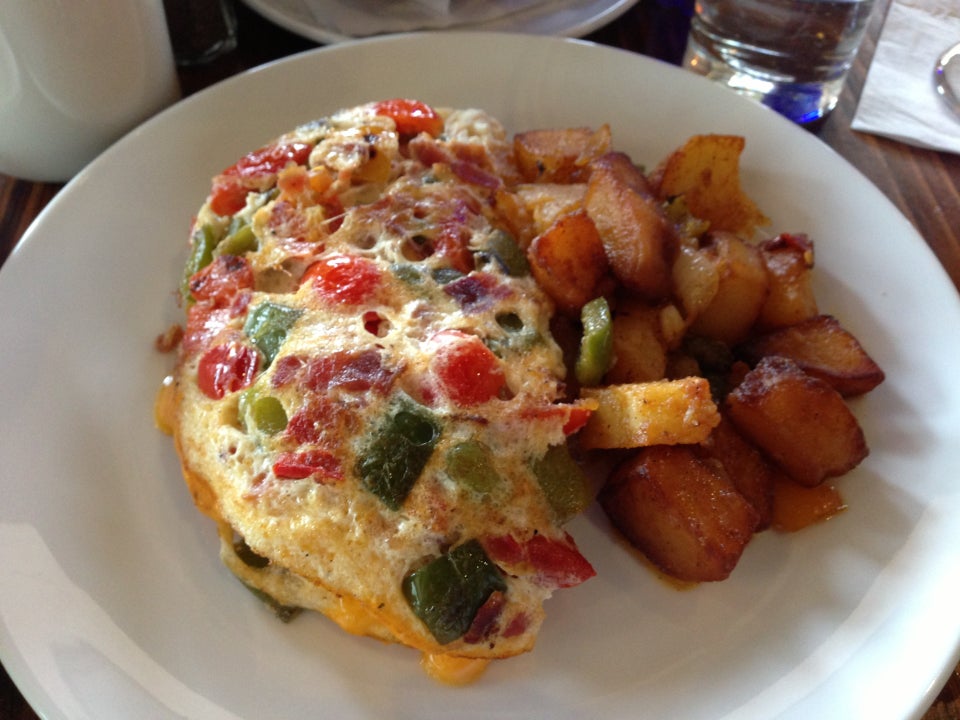 They also put their own twist on the classic Eggs Benedict, and when paired with their homefries makes for a really heavy, filling brunch that perfectly compliments their bottomless drinks – we're partial to the mimosas.