Career Chat with Alexandra Pagano, Founder of Look Sharp Events
By sonia Posted: November 11, 2014
Think about your favorite thing to do. Ever. Then think about what it would be like to have your own business doing that thing and make money doing it.
Enter Alexandra Pagano, Astoria resident and founder of Look Sharp Events, a full service event planning, event design and day-of coordination boutique business.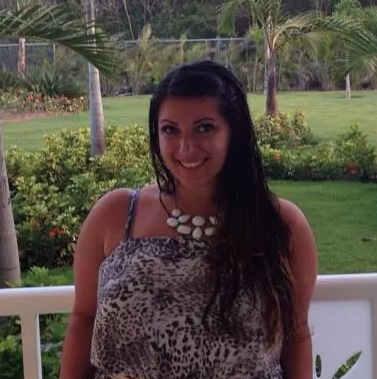 We sat down with Alex at Winegasm in Astoria and over delicious spreads and mahi mahi tacos and a flight of wine. We discussed her growing business and plans in more depth.
How did Look Sharp Events get started?
AP: Look Sharp Events is a result of my deep passion for events and taking a leap and turning it into a business. I did that 18 months ago and I've had the opportunity to work with really great clients and on some really great events. I'm growing and evolving with it, which is a really fun process. We do event planning, so things like your budget, timeline and other organizational to-dos, as well as event design, which is essentially taking your idea and what you like and creating an event around that that goes above and beyond your expectations. We also work with you on the day of your event to make sure everything goes off without a hitch and that the stress is completely taken out of it for you.
What are some of the risks and rewards of having your own business?
AP: Taking the leap to create LSE took guts To plan for a company is so much different than planning on your own. The risk is that it's your heart and soul. You are selling yourself and your ideas so the pressure is high but the payoff is tenfold. Success is yours because YOU created it. And it's not easy to have a foot in both worlds (corporate and my own business), but LSE will exist because of the passion behind it. I'll continue to do it until it's the only thing I'm doing. I love it.
What are some events you've done in the community?
AP: I've had the opportunity to work a lot in Astoria and other parts of Queens. I would say my favorite was a bridal shower where I worked very closely with the sister of the bride. I did everything from the invitation to the custom cookie flavors. We had a beautiful dessert table display too that I designed. It was the first event where I had a lot of design leeway. I also just worked on a Sweet Sixteen, at Astoria World Manor, that I am extremely proud of. The client was an amazing young lady and deserved the royal themed party she had! I had a lot of fun with metallic and setting up a candy buffet, custom centerpieces and even a photo backdrop!
The holidays are coming up, so we're sure a lot of people are thinking about their holiday parties. Tell us about your dream holiday event.
AP: That is such a tough question! My brain is going in a million directions at once right now thinking of all the possibilities! Ok two ideas- take the kitschy ugly sweater party to the next level. Create the lodge feel with a log on fire, flannel and take what is expected and elevate them. Find a way to serve fruitcake, eggnog and chestnuts in a unique, surprising way. On the other end of the spectrum, you could go the glittery, sparkly, dress up route and there are tons of possibilities that come along with that.
What kinds of people come to you for event planning, design and coordination help?
AP: It's people who don't have the time to plan and design an event, so the busy professional or the mom or dad who doesn't have the time to plan a sweet 16 or birthday party for a kid. It's also the people who have an idea but don't know how to make it into a reality. And lastly, it can be anyone who wants to add something more to their event than what's expected.
Jill Ozovek is a career specialist residing and working in Astoria, Queens. She works with millennials and those in a mid-career rut who are either looking for a change but have no idea where to start, or they're in a career they love and want to have a clear professional development roadmap to knock their career out of the park and live a life they love. She can be reached for a complimentary consultation at [email protected].