HinoMaru Ramen: Cooking Up Hot, Satisfying Soup
By sonia Posted: November 9, 2014
It's starting to get cold out, and as someone who spends at least 10 months out of the year sniffling, coughing and generally being a big ball of sickness, I spend a 
lot 
of time drinking soup. One of my favorite types of soup is ramen – and one of my go-to ramen spots in Astoria is HinoMaru Ramen.
I've had quite a few of the different types of ramen dishes here. The menu can seem a little confusing at first with all the different names and terms, but the staff tend  to be friendly and accommodating, and are good at explaining and offering suggestions.
One of my favorites is the eponymous HinoMaru Ramen – which is "New York Style." Its made with a pork-based broth, which is creamier than some of the other bases. There's various ingredients including scallions, mushrooms, and nori – but the real reason I love this dish is that its spicy. You can order it based on your spice preference, but if you're looking for something to warm you up and clear your sinuses,the HinoMaru is definitely your best bet.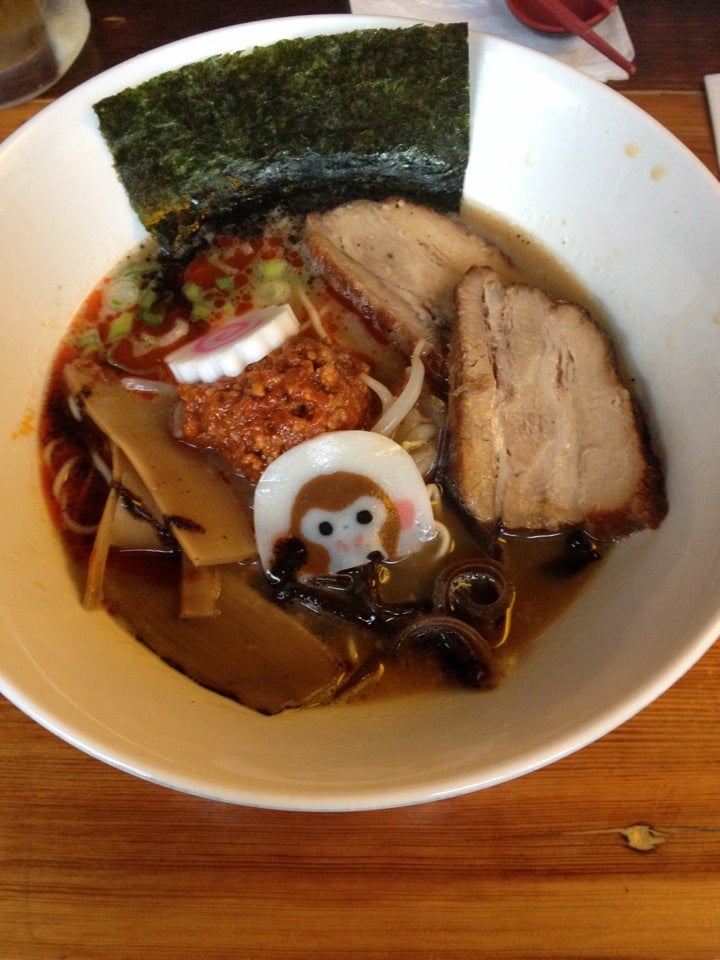 Another favorite is the Tonkatsu – which is also pork-broth based. It has cha-su, kikurage mushroom, scallion, menma, nori, and naruto. The Tonkatsu is a lot more mild than the HinoMaru – so if you're looking for a ramen that is a little less spicy and more on the mild side, I'd recommend the Tonkatsu.
One of my favorite options here is the classic gyoza. Gyoza, if you're unfamiliar, is a type of Japanese pan-fried dumpling. The gyoza at HinoMaru Ramen are made fresh daily, and they're very lightly pan-fried. The filling is pork – with just a hint of scallion. The gyoza is a good appetizer – but if you're hungry, order more than one helping – each order comes with four dumplings, unlike the six most restaurants have.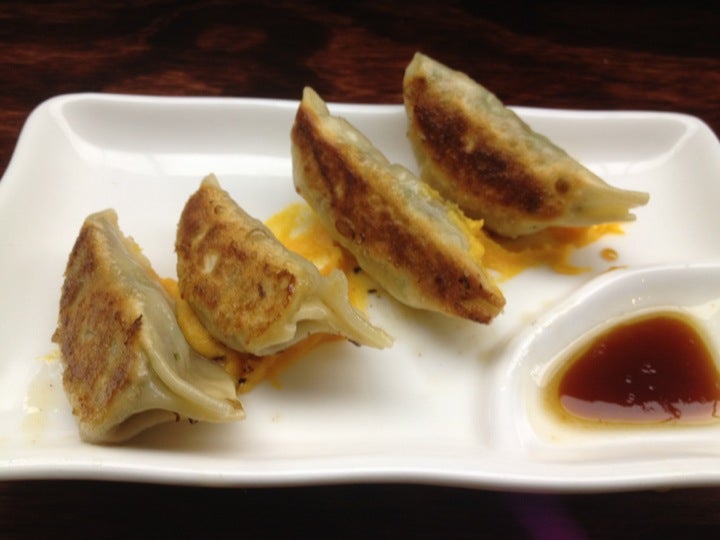 Overall, HinoMaru is a good spot for when I'm in a hot soup mood – their ramen is decently priced, and there's rarely ever a line. It's a good place for an easy, quick meal – with nicely sized portions, and tasty food.
HinoMaru Ramen
33-18 Ditmars Blvd
Astoria, NY 11105