Astoria's About to Get (More) Fashionable!
By sonia Posted: August 22, 2014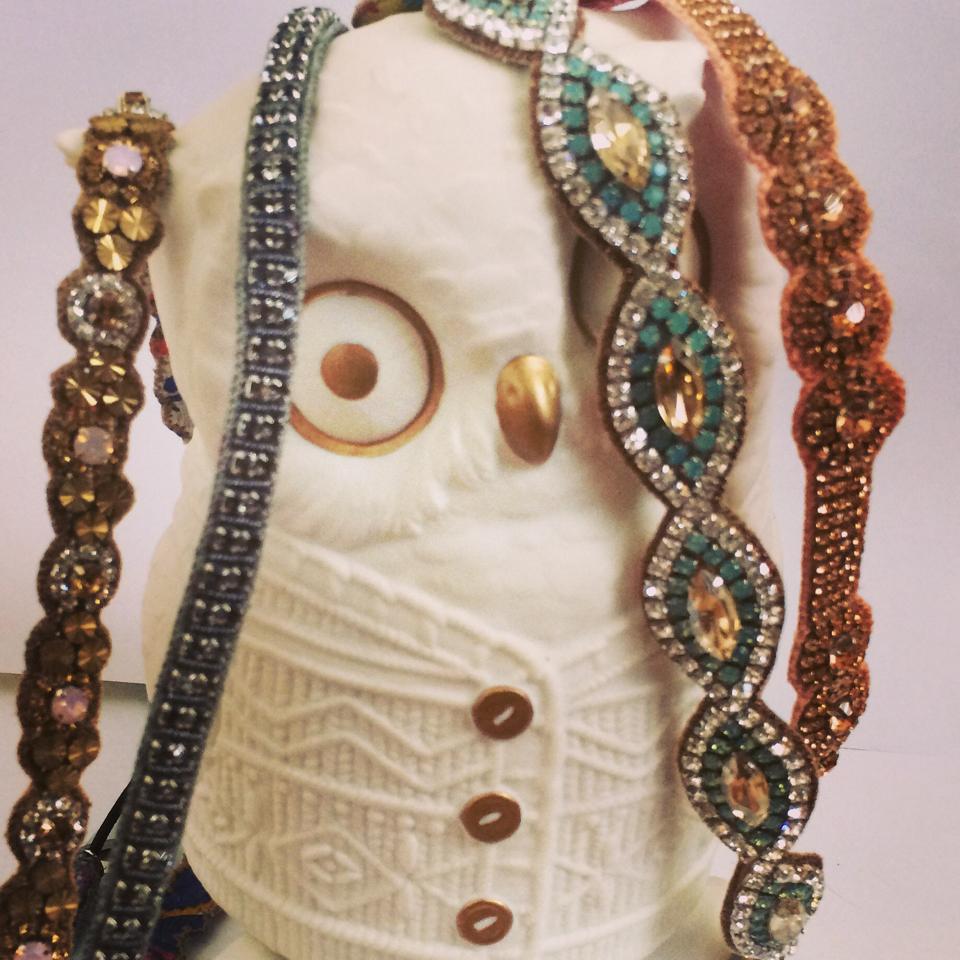 Let's be honest: Astoria is a 
little 
lacking in fashion. We make up for it in restaurants, though…right? But still. Minus the shops on Steinway, there's not really many places to buy clothing, or even more so, accessories.
Now, I love jewelry. I'm a girly girl. Rings, necklaces,  the whole shebang. When I die, bury me in rhinestones. SO the opening of The Brass Owl came as a wonderful surprise.
The shop is being opened by Nicole Panettieri, a local fashionista and all around accessory lover. Formally a corporoate buyer for Macy's and Ross, Nicole no doubt knows her stuff.
Some things that'll line the shelves are shoes, and independently made jewelry. There's definitely a difference between jewelry you can buy at the mall, and handmade, unique pieces. It'll be interesting to see what Nicole picks out to sell at The Brass Owl – she has a love for vintage, and we can't wait to see how that comes through in the items she chooses to sell.
Hand embroidered headbands The Brass Owl will be carrying
The grand opening of Brass Owl is September 13th – and to celebrate they'll be having refreshments for all. Stop by and pick out something unique!
The Brass Owl
36-19 Ditmars Blvd.
Astoria, NY 11105
Mon: Closed
Tue: 11:00 a.m. to 8:00 p.m.
Wed: 11:00 a.m. to 8:00 p.m. 
Thu: 11:00 a.m. to 8:00 p.m. 
Fri: 11:00 a.m. to 9:00 p.m. 
Sat: 11:00 a.m. to 9:00 p.m. 
Sun: 12:00 a.m. to 7:00 p.m.