Illuminating Astoria: Should the Hell Gate Bridge Be Lit Up?
By sonia Posted: June 11, 2014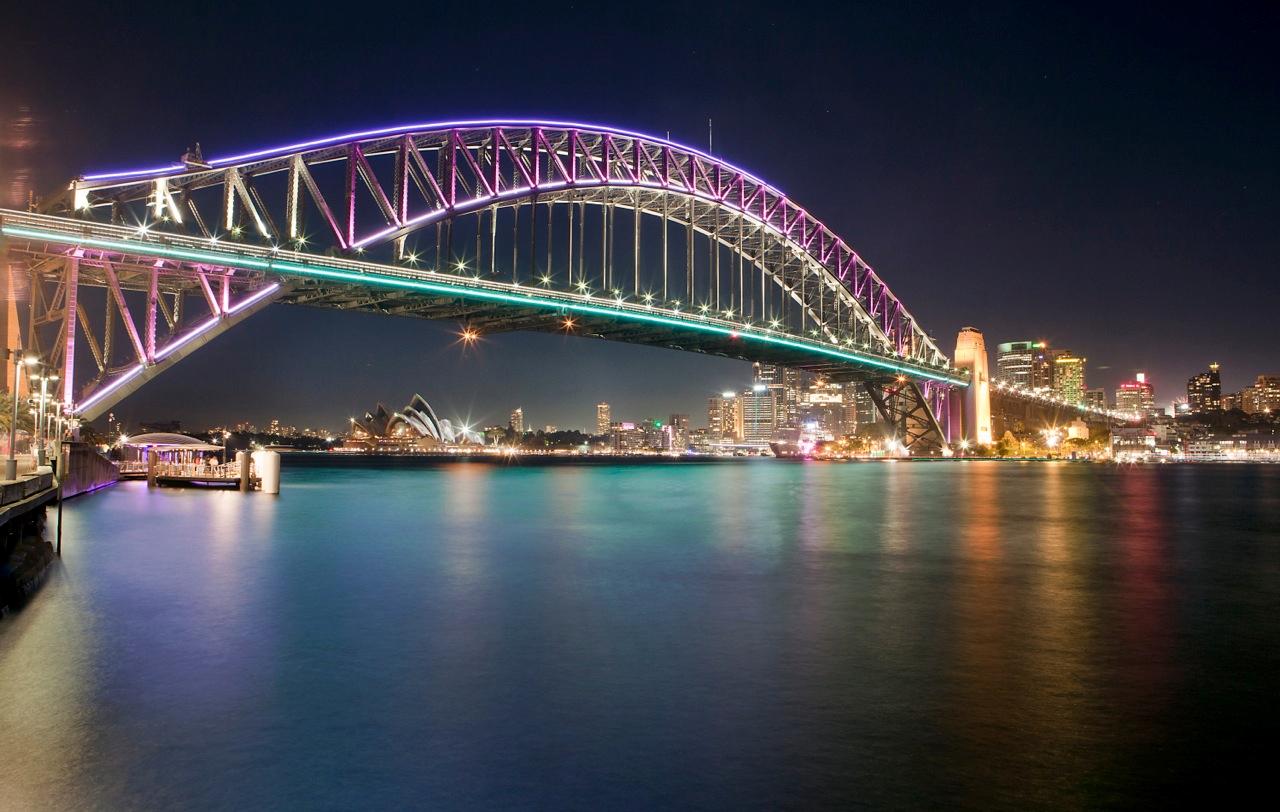 The Hell Gate Bridge is one of the symbols of Astoria, standing out against the skyline of Manhattan in all it's beauty and glory. Isn't it perfect?
…Wait a second. That's not the Hell Gate. But it looks a lot like it…hm.
WELL. That's actually the Sydney Harbor Bridge in Australia, and it's nearly identical to the Hell Gate Bridge. But there's one huge difference: the Sydney Harbor Bridge is ablaze with beautiful lights, making it absolutely awe-inspiring against Australia's skyline…whereas the Hell Gate Bridge is a little bit lacking. It's dull. There's no lights. Do you follow where I'm going with this?
WE WANT LIGHTS ON THE HELL GATE.
Constructed nearly 100 years ago, the Hell Gate Bridge got it's first paint job after 80 years in 1996 – a much needed face lift. But local resident, Tony Meloni – who also serves on the New York Anti-Crime Agency and as the President of Immigration Advocacy Services, thinks it needs more.
"The bridge is an icon of Astoria, everyone knows it, everyone sees it," he tells us, "it has literally thousands of passengers and cargo pass through it every day, and yet there's just six tiny lights for boats. It's overshadowed by the RFK Bridge – but that's not a beacon of Astoria. The Hell Gate is." So, for it's 100th Anniversary, Tony is aiming to light up the Hell Gate Bridge.
Now, this is no easy task. Government agencies need to give their approval, as well as Amtrak, who owns the bridge. It's a long process, but one that Tony hopes will culminate by the bridge's anniversary in 2016. There are designers who have worked on bridges already on board to create the perfect display of lights, and many local civic groups are taking notice of the plight.
For now, everyone can raise awareness. Start talking about it. Start noticing how the bridge looks at night, and especially on foggy nights (hint: you can't see it. at all). And then look back at the Sydney Harbor Bridge, and think about how perfect it would be to take a walk across the bridge, illuminated by lights, on a breezy summer night. And we know you're probably thinking, "Well how much is it going to cost?" The plan is to have solar powered lights – so there'll be no electric bill. Which is pretty smart!
So, let's hear your thoughts. Should we light up the bridge? Is it fine the way it is? Do we need more light pollution? Or does Astoria need it's symbol to be shown, in all it's beauty?
[socialpoll id="2205755″]