This is The Ultimate Morning Ritual at Seek Coffee: Where Caffeine Meets Mindfulness
By Alissa Salvatore Posted: November 8, 2023
Waking up and having a cup of coffee in the morning is a sacred time. It's a ritual, it's personal and it's exactly the message behind the newest coffee shop on the block, Seek Coffee.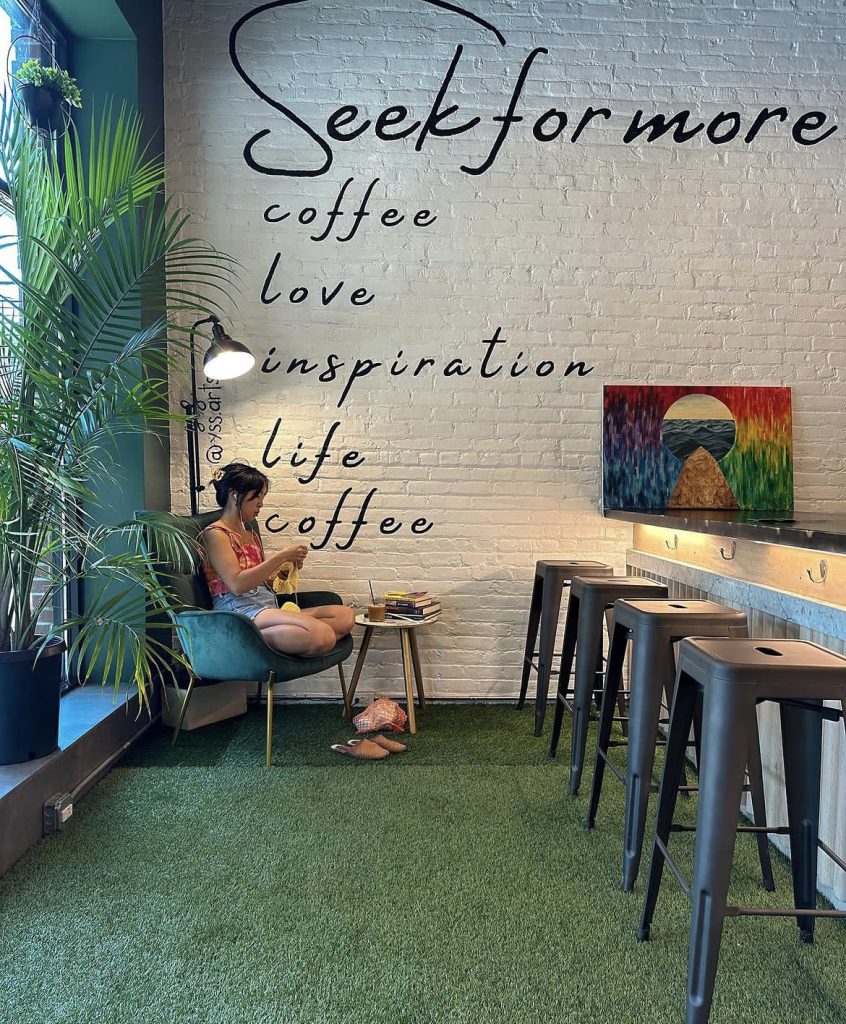 Opened two months ago, Pedro Guzman and wife Thaina Costa wanted to create a space for the community that would set that hopeful tone for the day. "We understand what that cup of coffee means every morning, and that it is one of the many important steps we take daily, always seeking something meaningful in life." In this day and age of overstimulation and constant news, it's essential to take a moment to gather our thoughts in a way that makes us feel prepared to face the day, and Seek Coffee is the perfect place to do just that.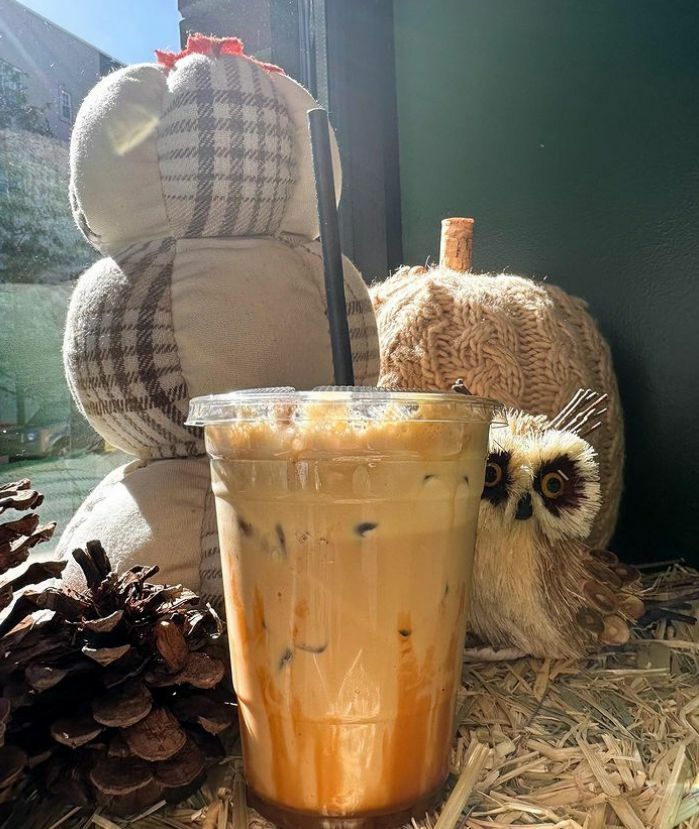 Upon entering, you're met with the scent of freshly ground beans, and visual arts by local artists adorning the walls. Pedro's sister hand painted a piece on the countertop depicting the Astoria Hell Gate Bridge by day, connecting to an image of the same bridge at night. You know the love of Astoria and its people run deep in this place. That's another important aspect of Seek Coffee. They are attentive and consistent with their customer service, and it's vital for their patrons to feel at home and be well taken care of.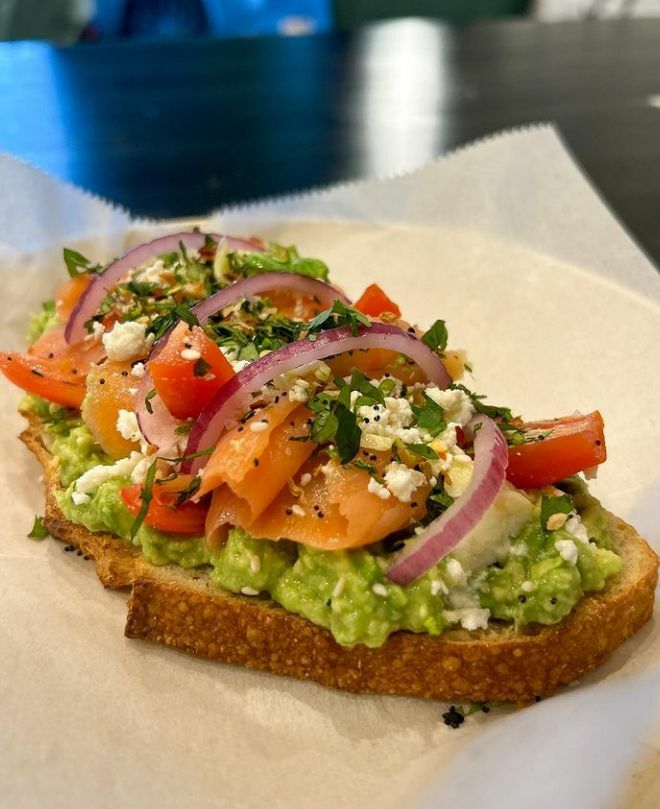 One large wall painting reads, "Seek coffee, love, inspiration, life" while the other reflects Seek's philosophy, "Connect by disconnecting." "Our mission is to deliver not just a product, but also an experience that will provide our guests with the same consistency day in and day out. We wanted to create a strong sense of community, a place where people can connect to themselves and others by disconnecting from the outside for a little." It's the type of coffee shop where "everybody knows your name," and that always makes you want to stay a while. Their coffee menu has something for everyone, ranging from freddo cappuccinos, mochas, and the seasonal pumpkin spice cold foam. If you're feeling a different type of caffeine pump, their strawberry matcha latte is made fresh and absolutely delicious.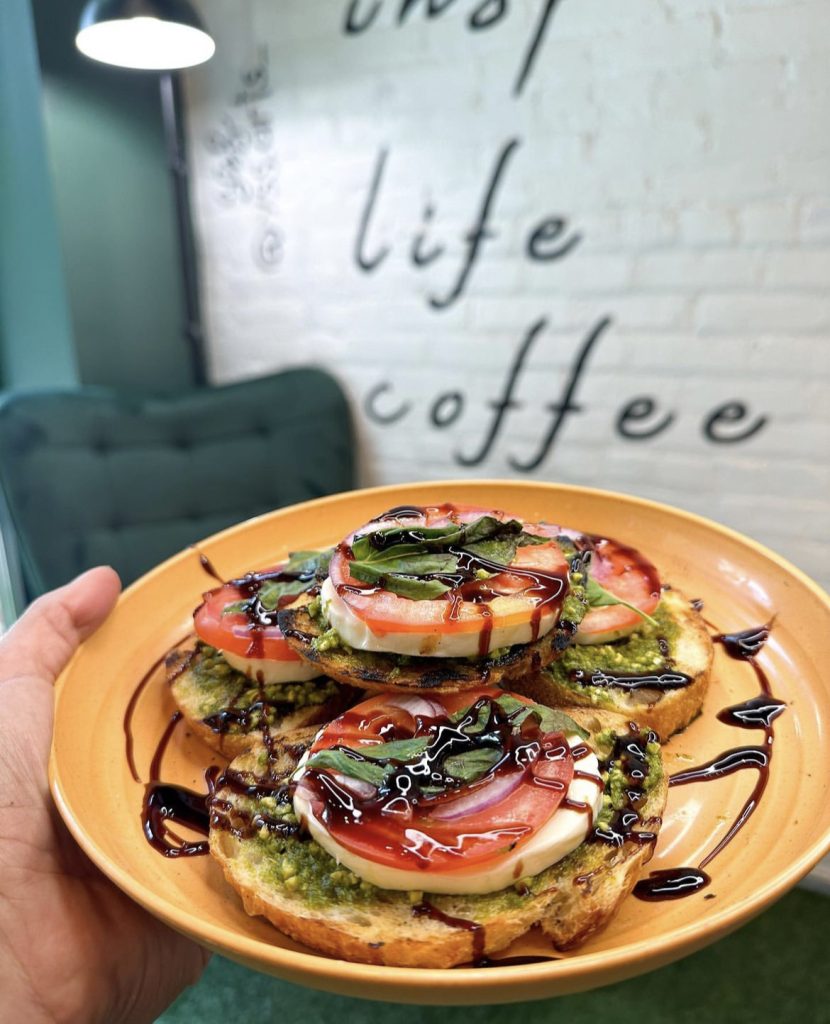 Aside from their coffee, what Seek Coffee also excels in is having a food menu outside the standard coffee shop pastries, that will leave you satisfied in both belly and soul. Their menu includes comforting sandwiches like bacon egg and cheese, mozzarella pesto grilled cheese, and huancaina chicken. They also have elevated toasts that you wouldn't expect to find at a coffee shop like prosciutto and burrata caprese, smoked salmon and pan con tomate. But the pastries are nothing to sleep on. They are hearty and warm and stuffed in all their sweet and savory glory.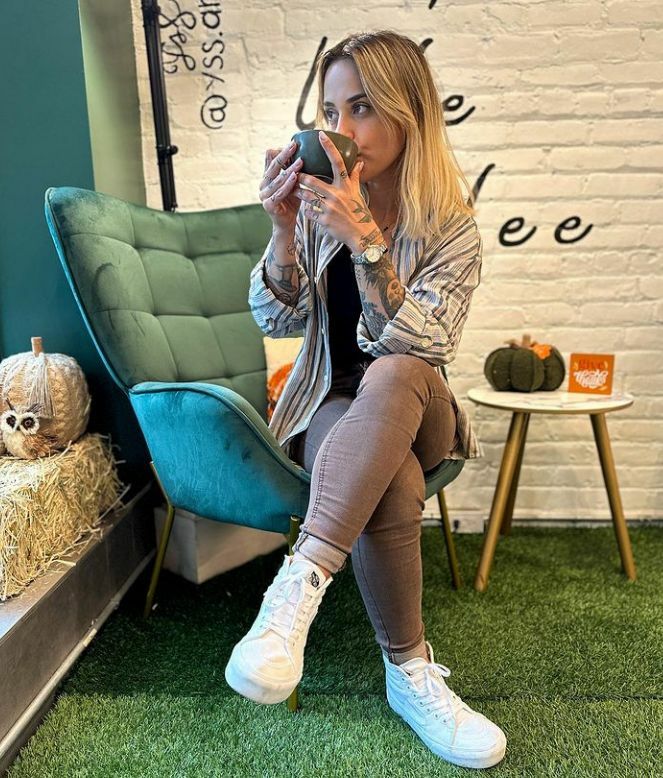 The beautiful outdoor space, also decorated with art, is already speckled with returning customers who bring their laptops and get the day going in a place that makes them feel both content and productive. Inside is open, airy and Zen. It's the perfect place to sit with a book, a friend or just your own thoughts.
Check out their Instagram for locals and what they are seeking! @seekcoffe_
31-86 37th St / P: (347) 832-0101 / Instagram: @seekcoffe_