Five Feel-Good Things To Do
By Megan Rubano Posted: August 16, 2023
Because you deserve it.
Astoria is full of opportunities to feel refreshed and rejuvenated. Here are five feel-good things to do in Astoria any time of year.
Sonbobs Coffee House: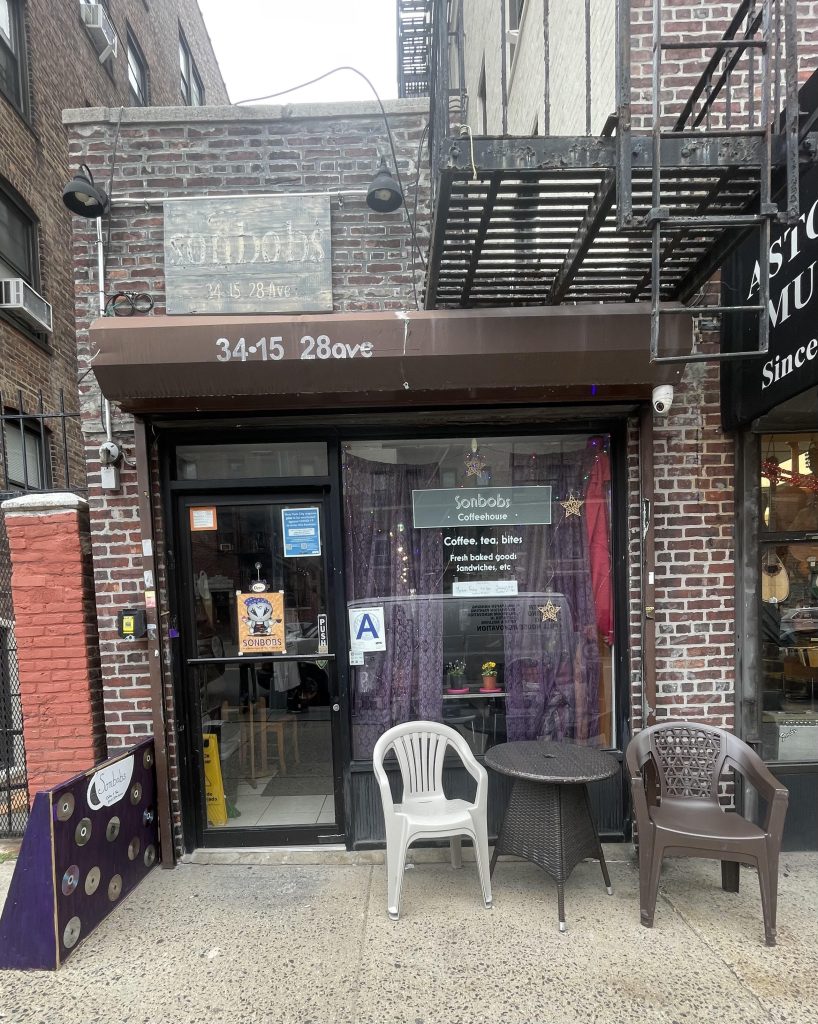 There are quite a few "hidden gems" in Astoria, and Sonbobs coffeehouse is one of them. This small shop is a place to grab coffee, try fresh homemade bakery items, and an opportunity to thrift shop inside. Sonnie, owner and professional actress, opened this coffee house in 2018 with an intention of using her passion as a side hustle while picking up acting gigs. Since then, it has made a name for itself; welcoming guests with an eccentric and warm environment.
Guests can sit in a rocking chair while sipping, cozy up on the couch, or even do work by the window high-top. Sonnie speaks with confidence and poise about her coffee shop, showing unique thrift items available that have meaning to her and vocalizing interest in giving back to struggling actors. Sonnie mentions that "most bakeries make large amounts of food to last them throughout the week, but I try to make mine almost every day to have my treats as fresh as possible."
It should be noted that Sonnie uses coffee ice cubes to prevent everyone's favorite drink from watering down. However, Sonbobs offers more than just high-quality coffee and delicious sweets; enjoy a glass of wine or fresh toasted garlic bread to satisfy your taste buds. Or try Sonnie's favorite – a tangy plum upside-down cake.
34-15 28th Ave / 4.9 stars on Google Reviews / @sonbobs_coffeehouse
---
Yug Wellness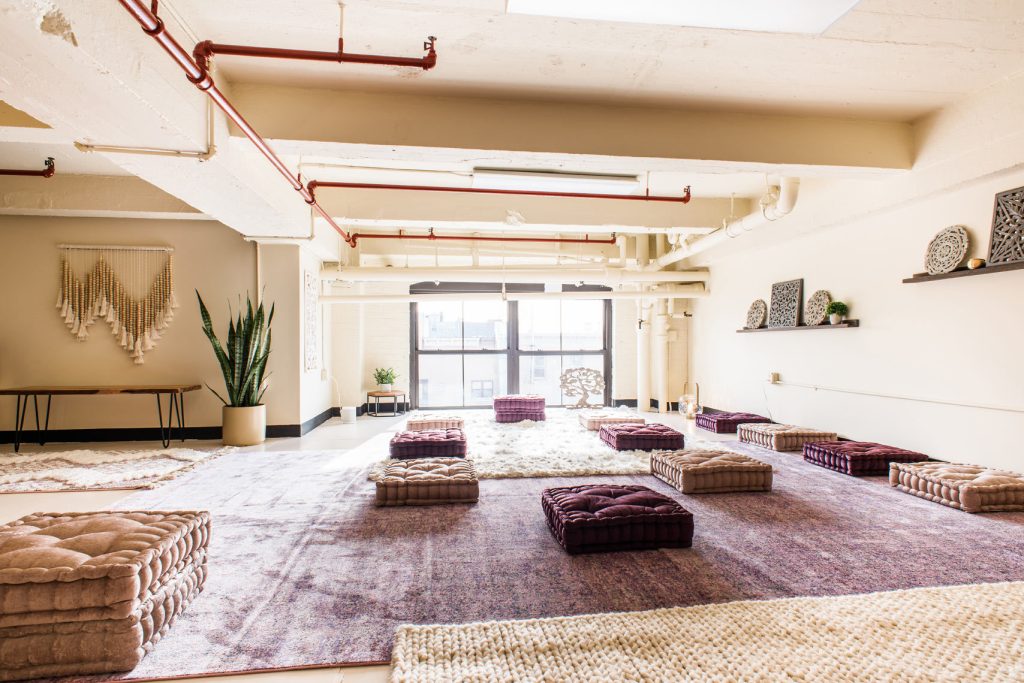 Yug Wellness is a welcoming and multi-level space for yoga goers of any level to come and practice an array of classes such as Yin Yoga, Ashtanga, Prenatal, and even Aerial yoga; where yogis use a silk hammock in the air to support the body during flows.
There are other numerous classes that use synchronized breathwork and movement to find enlightenment within your mind and body. This clean and aesthetically pleasing space has an open, sunlit studio as well an upstairs cozy room for more inward practices, with yoga accessories for rental. Most classes are at an affordable price of $13 with an opportunity for monthly memberships. What else makes Yug so unique? They have a diverse range of over ten instructors, frequent sound meditation events, and fully Spanish speaking classes.
"I always say my goal is for people to feel better leaving than when they walked in. No matter what you participate in here at YUG, to feel a sense of community and personal wellness., and to know you are never alone."
–Erika Ferrentino, owner
3801 23rd Ave Suite 201 / 5.0 stars on Google Reviews / @yugwellness
---
Astoria Bookshop: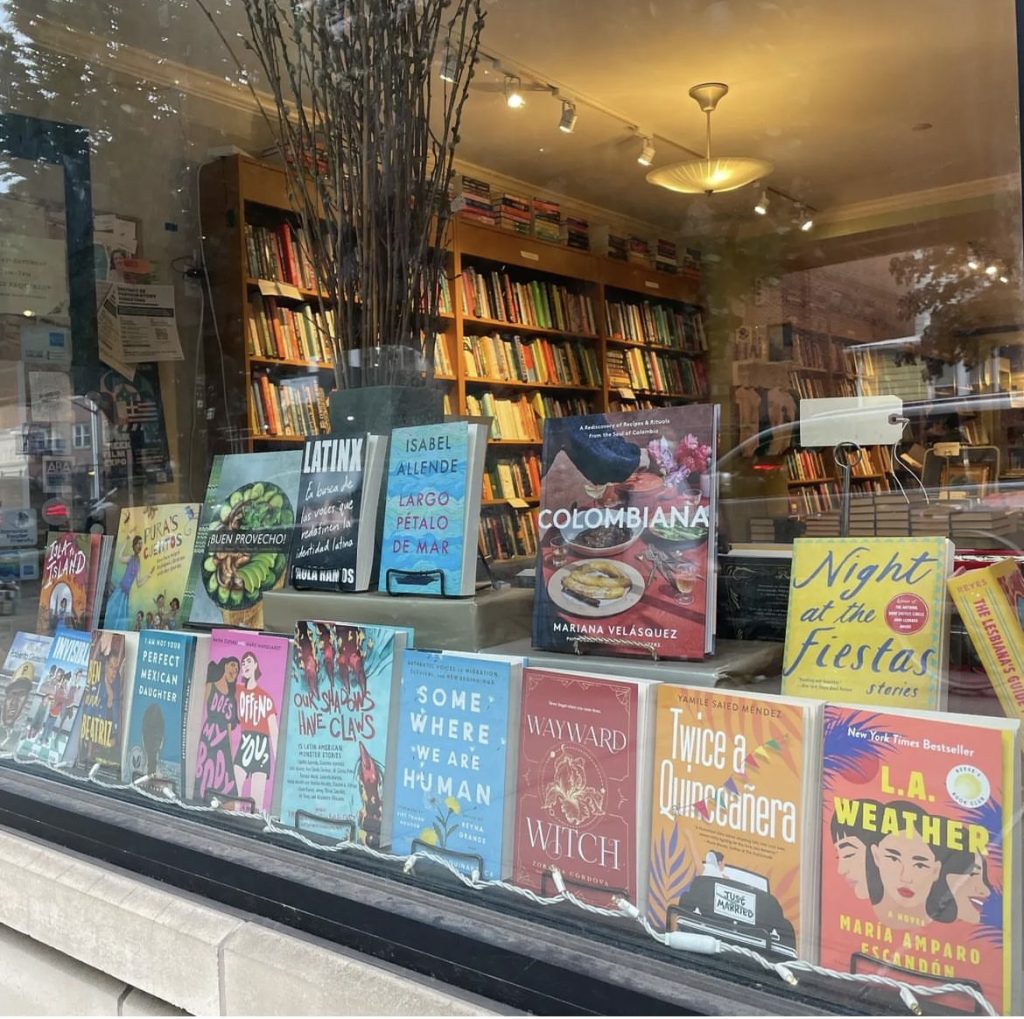 Approaching Astoria Bookshop, you can immediately sense the charm and uniqueness in the window. It is one of the last remaining bookstores in Astoria, and has been up and running for ten years as a general interest shop. Inside, it is a universe of its own with a diverse range of books and trinkets to spend hours browsing over.
As a queer-woman owned bookshop, their goal is to serve the vibrant Astoria community with LGBTQIA+ reads, New Age and Tarot books, and even hosting frequent live events like open-mics and conversations with well-known authors. Come into the shop with a risk of spending your whole day here or order a book online from the wide range of stories this shop offers.
36-19 30th Street. / 4.7 stars on Google Reviews / @astoriabookshop
---
Wilde & Well: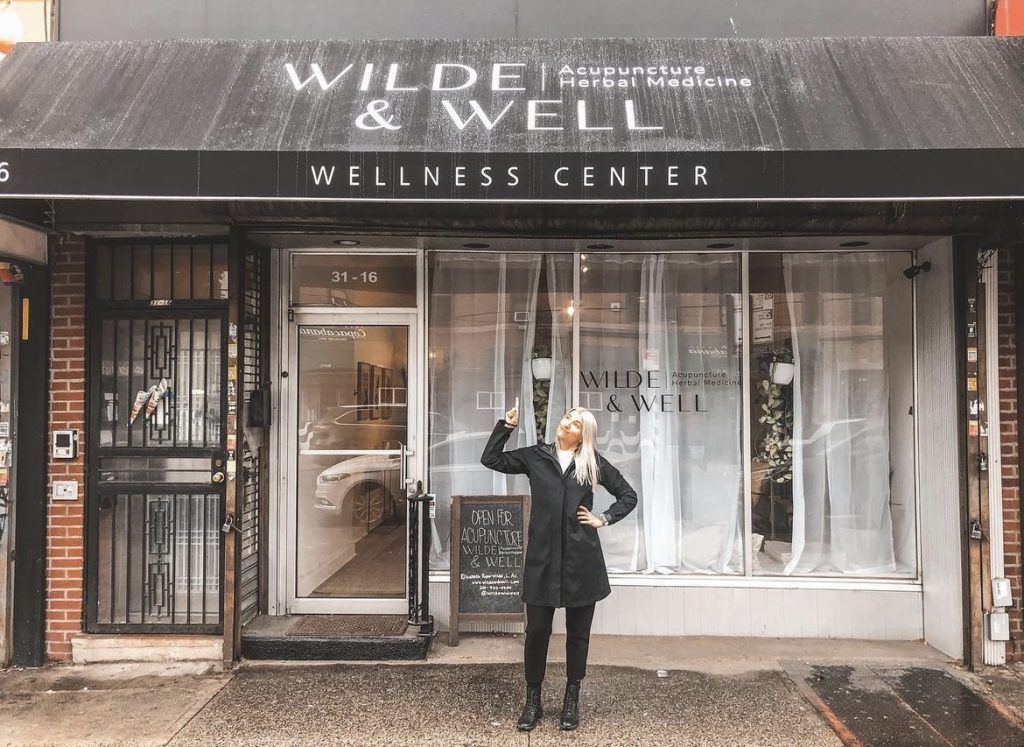 Wilde & Well is a natural herbal medicine business offering Acupuncture, Acu-Facials, and Cupping/Guasha. Each of these approaches to healing use a holistic model to address different root causes of an illness, rather than just treating a symptom. Acupuncture works by manipulating blood flow throughout the body to help circulation and reduce inflammation. An acu-facial is a nonsurgical approach to address fine lines, wrinkles, and sagging skin. The cupping and guasha technique works to relax the soft tissue fascia; a primary source for storing our emotions. You may book a consultation with one of the Licensed Acupuncturist employees, one of them being owner Elizabeth Roper Wilde, L.Ac., MSTOM to find out the treatment you need. The goal of the treatments are to have you feeling more balanced with a relaxing mind body connection effect.
31-16 36th Ave / 5.0 stars on Google Reviews /@wildeandwell
---
Ninja Bear: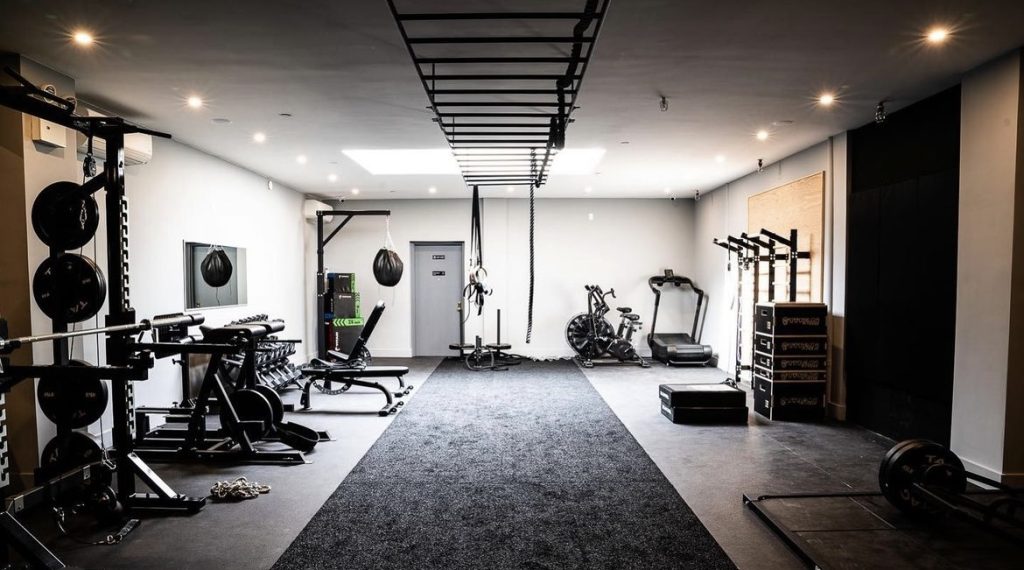 Ninja Bear NYC is a members only health and wellness space offering customized fitness training using advanced technology. NinjaBear coaches curate an individualized plan to optimize your well-being, in addition to amenities such as metabolic tests, body scans, cold plunges, infrared saunas, and more. Each of these tools will allow you to reach your full wellness potential.
You can schedule a free tour of the space that includes a preview of these advanced amenities that help your body to recover and feel healthy. Each membership includes free guided training, injury recovery, and fitness Sunday Sessions that bring all of the Ninja Bears together. Follow them on Instagram @NinjaBearNYC for a preview of workouts and a look into their well-equipped space.
35-52 32nd St. / 4.9 stars on Google Reviews / @NinjaBearNYC