Hará NYC: Bringing Mediterranean Fashion To The City
By Loulou Chryssides Posted: August 13, 2023
What we wear is one of the most effective ways to express our individuality. And in New York City, fashion is quite literally part of the fabric of what makes New York a hub for style. Hará NYC is one of the city's newest additions to the industry, with its first location having opened just a few months ago in the heart of Astoria.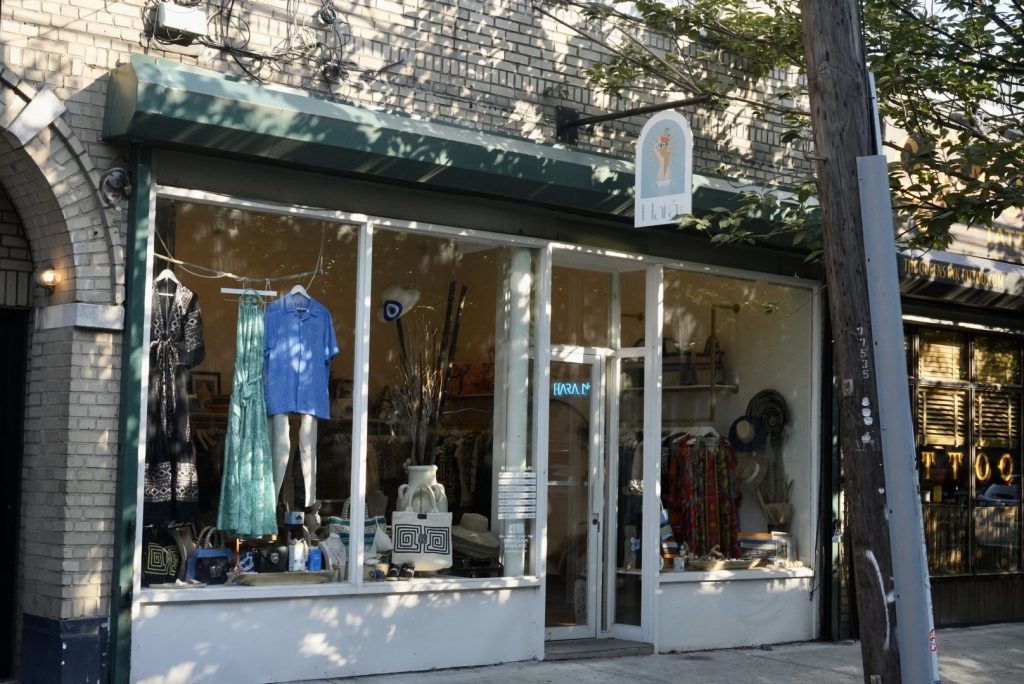 From the minds of mother-son duo Kiki and John Karakalpakidis, Hará aims to bring the luxurious style of the Mediterranean to New Yorkers, and eventually, beyond. The inspiration behind the brand, as the team puts it, is to bring 'the pursuit of joy and happiness' with the influence of their Greek roots, to their customers. Which is fitting, as 'Hará' translates literally from Greek to English as 'joy'.
Hará's journey began with Kiki Karakalpakidis. After working 16 years in the advertising industry, she was ready to start on her own. Karakalpakidis had always thought about opening a Greek market with clothing in it, and initially opened Hará as an online store. 'I love Greek brands and started to reach out to them. I began ordering from there, and started out online for about two years', shared Kiki Karakalpakidis. It was her son John coming across an empty Astoria storefront for the duo to decide to take Hará from strictly online and bring it to life.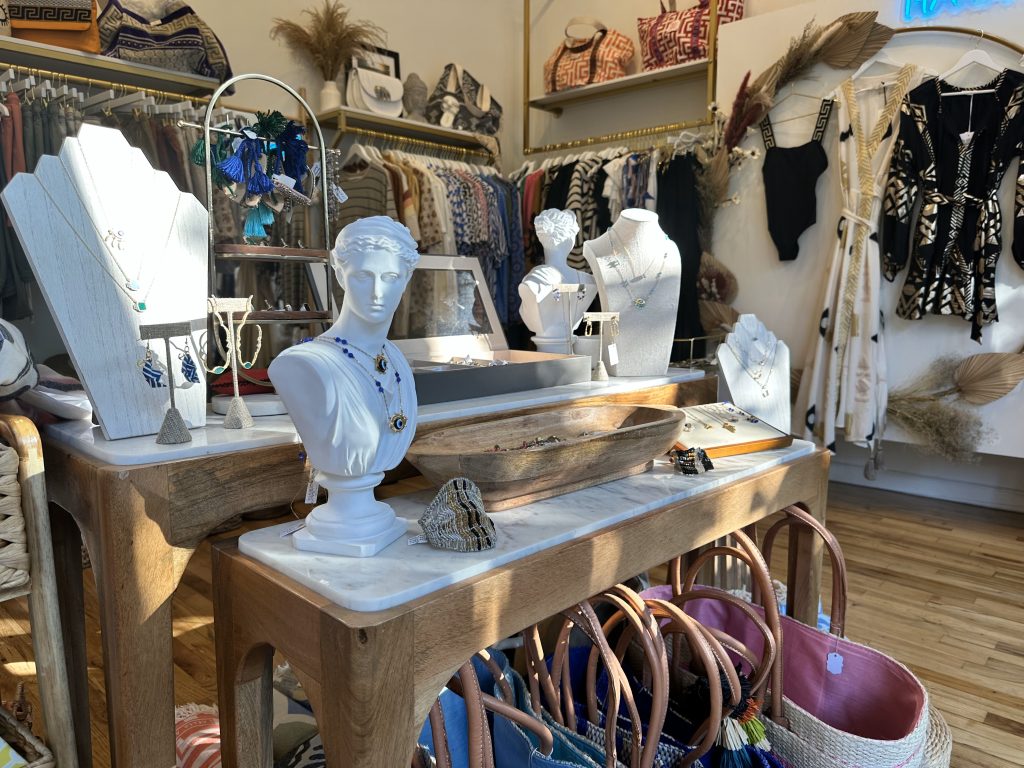 At Hará NYC, customers can expect to find resort wear for men and women, home goods, and beauty products. "Resort wear never goes out of style. It's something you want to buy. Greek-inspired clothing and resort wear can be worn to the beach and at night if you wanted to. Even for those who travel in the winter to a summer destination, you have these clothes all year round", said Kiki Karakalpakidis.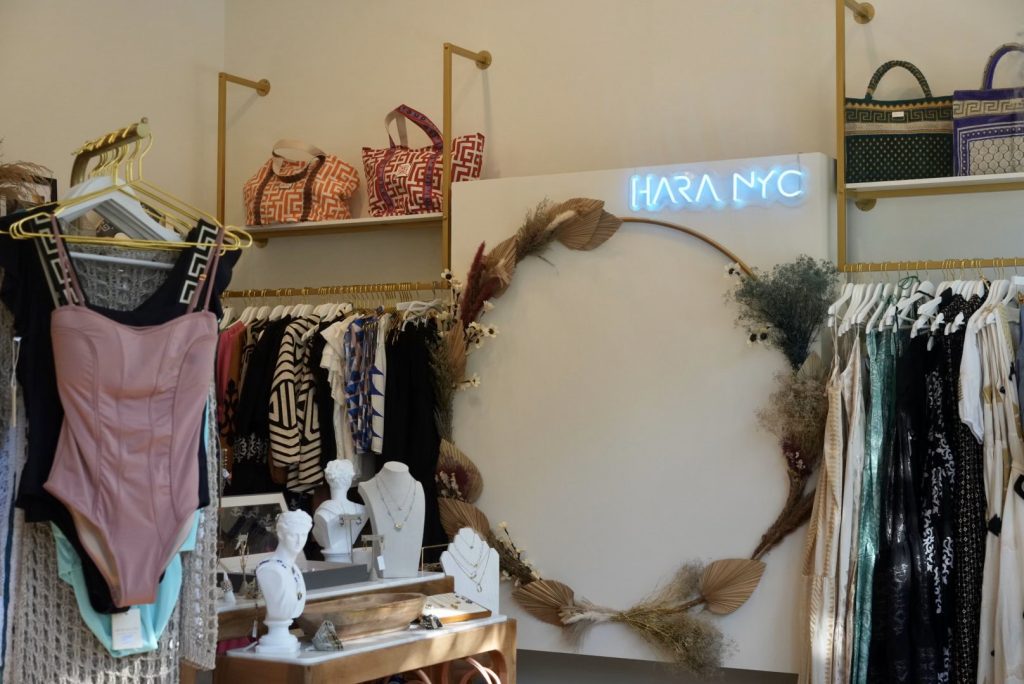 The store carries items made by designers not only in Greece, but also from Italy, Spain, and beyond. Brands that are currently highlighted at the store include Lace, Iosifina, and Kasia, among others. What differentiates Hará from the competition is that many of the aforementioned designers and labels are rarely found in stores around New York, let alone the United States. The Karakalpakidis' love for what they do shines through with the collection of items found at Hará NYC.
Support for local, unique designers and creatives is also a priority for the team at Hará NYC. Beyond the realm of design and fashion, John Karakalpakidis hopes to expand Hará as more of a wellness and community brand, and aims to attract fellow creatives and artists for future events at Hará.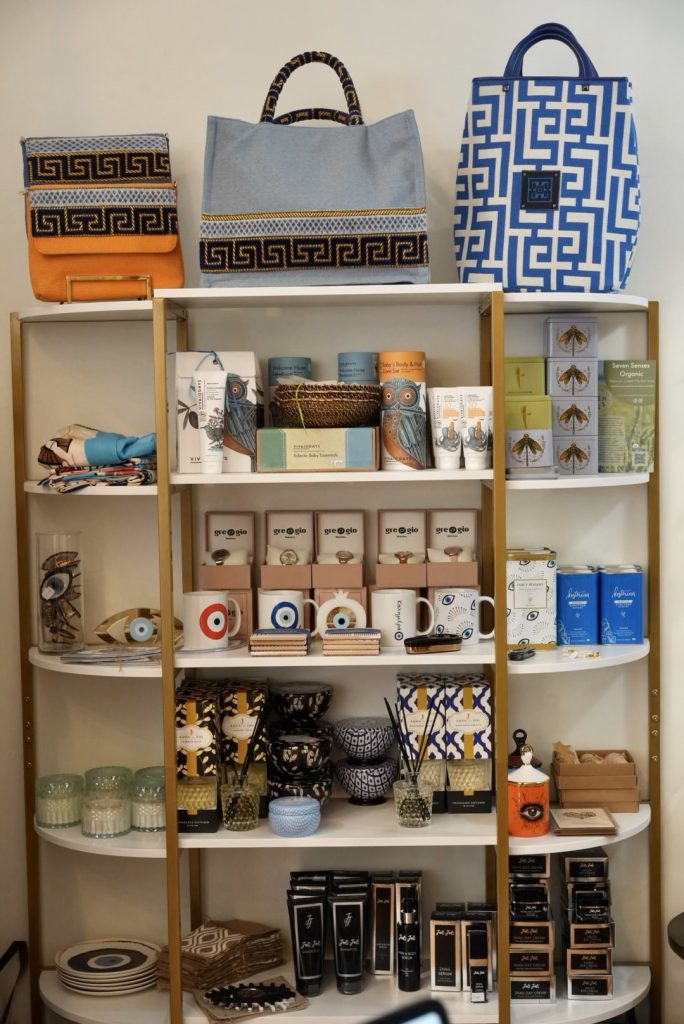 "I believe the main inspiration for Greek fashion is that everyone strives to experience the Greek Islands at some point in their lives. Greece has cemented itself as the prototypical vacation destination. Therefore Greek fashion has proven to leave its mark on the resortwear industry around the world.", said John Karakalpakidis. He hopes to travel to additional locations, including around South America in the future, and bring back unique pieces and ideas from his travels there to further influence the international style at Hará.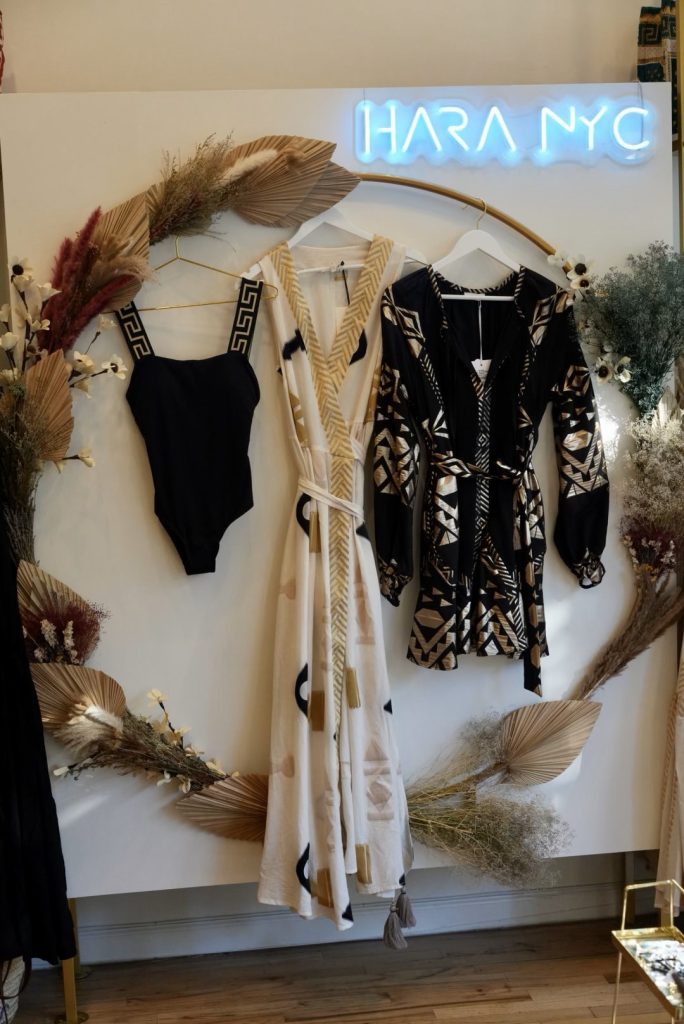 What does the future hold for Hará? Besides the expansion into the wellness and community realms, both Karakalpakidis' hope to eventually expand the brand close to the beach, perhaps in Florida. The ultimate goal for Kiki Karakalpakidis, is to open a Hará storefront in a boutique hotel. As for John Karakalpakidis, he is certainly open to the idea of opening a Hará location in Miami, further guiding the brand towards the wellness and creative realm.
Take a trip to the Mediterranean without leaving Astoria, and be sure to visit Hará NYC. For more information on the brand and its storefront, visit haranyc.com.
2401 29th St. / haranyc.com / @hara.nyc