Historic Hangouts Of Astoria/LIC  
By Jason D Antos Posted: April 9, 2023
The restaurant and business scene in Western Queens changes day-to-day offering new services and a wide variety of food and drink to fit every palate and wallet. There are still a few establishments that have been serving Astorians for generations and they are luckily, for our generation, are still amongst us to enjoy. Here is a look at a few historic businesses still in operation today.
Bartunek Hardware
---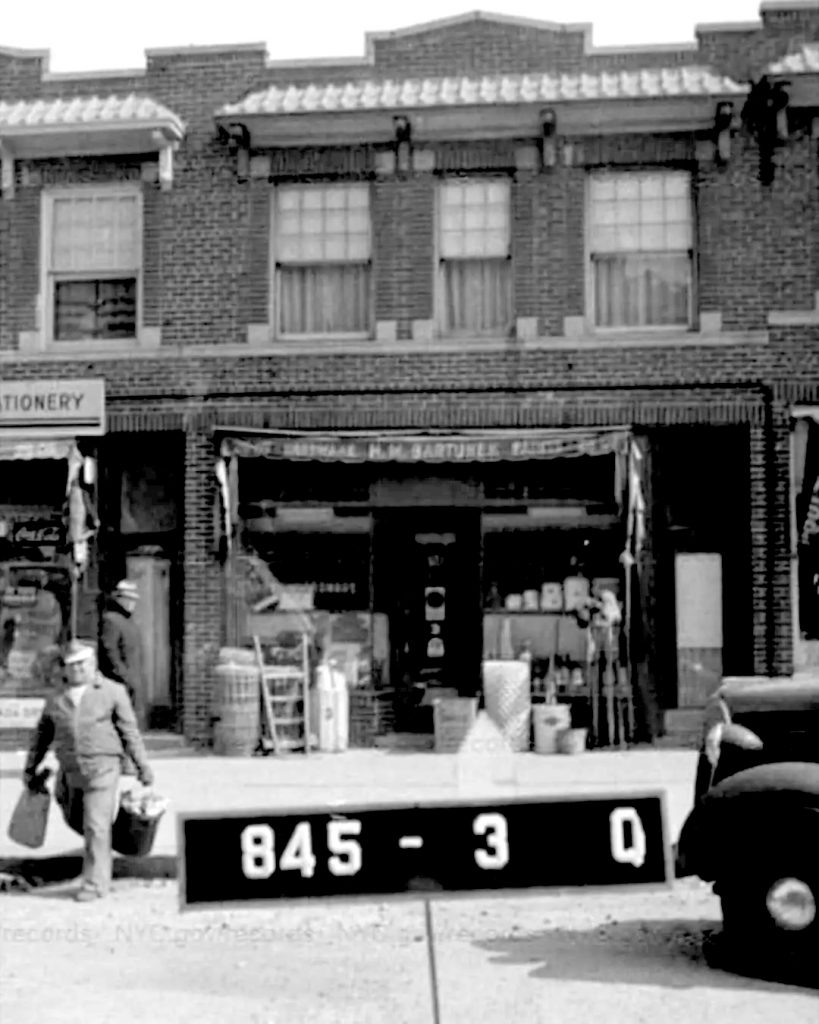 The owners of this little hardware store have literally watched Astoria transform from farm to bustling neighborhood. And they were probably partly responsible too.
Established in 1925, Bartunek is the oldest hardware store in Astoria. It is here that one can find almost anything for home improvement with a much more knowledgeable staff than shoppers encounter in a big box retailer.
Bartunek Hardware specializes in key duplication, lock repair, Key Pad installation, car key duplication and safe locksmith. The store also is stocked with hundreds of thousands of items and tools for those do it yourself home projects. "We're the little store with more!" said Dan Bartunek, now a fourth generation owner of the family business.
Bartunek's 1,000-square-foot space retains much of the ambience it had 98 years ago, when Calvin Coolidge was president. The tin ceiling is original; the wood and metal drawers behind the counter have been there since it was first opened in January 1925 by Henry Bartunek. The current owners has recently unearthed old photographs showing the original storefront along with some bills of sale with the company name on the letter head.
"My family has been here for four generations and has watched Astoria go from being virtually nothing into what it has become today," Dan told GMA.
It was Henry Bartunek who passed it to his son, Edward who passed it to Gary who in tern has now passed the popular neighborhood hardware store to his son Dan. Bartunek's hardware store has an enormous selection from tools to keys and everything in between.
After a century in business, Bartunek is giving back to the community. In 1958, the hardware store gave the first donation to the Astoria based ICYP youth baseball program. And now for some exciting news. The New York City Council are helping the Bartunek family to help co-name the street at 28th Street and 23rd Avenue "Bartunek Way".
2807 23 Rd. Avenue Astoria, NY 11105 P: 718-278-1723
Monday through Thursday 8:15am until 6:45pm / Friday 8:30am until 3pm / Saturday 8:30am until 4pm Sunday: Closed
https://bartunekhardware.com/ Instagram @bartunekhardware
---
K & T Meat Market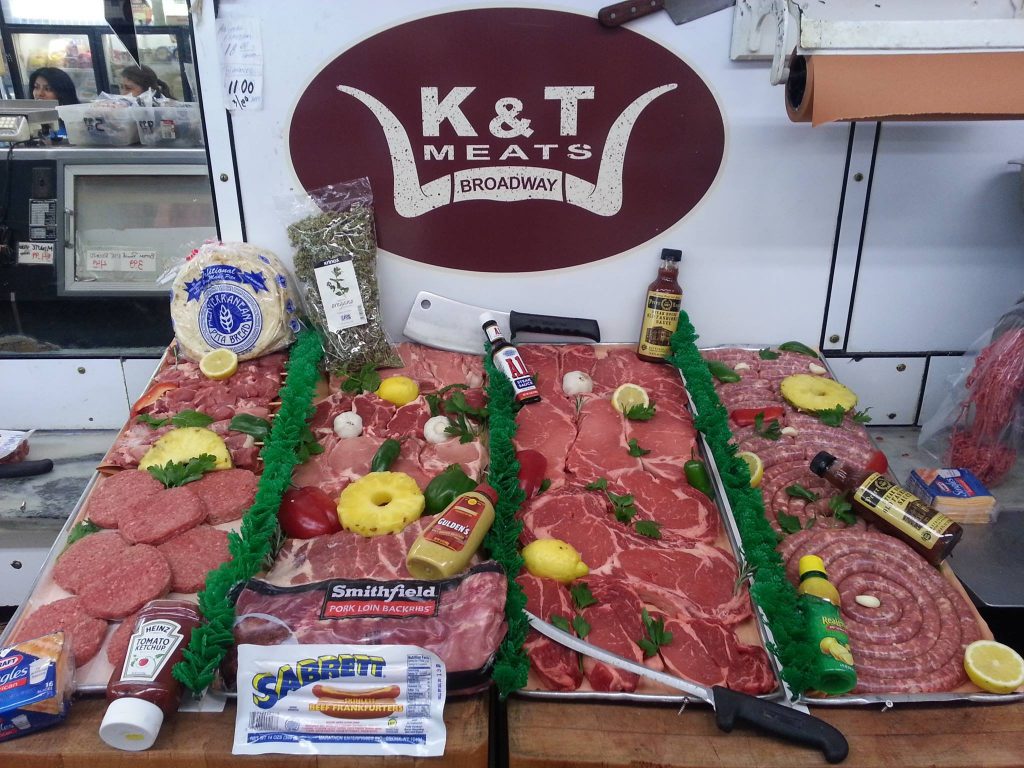 Operating at 37-11 Broadway for almost 50 years, K & T Meat Market is perfect stop for high quality meats of all kinds. Amazing cuts of veal, poultry, pork and beef and chicken can all be found here as you step back in time and enjoy the décor which is late 1960s industrial style complete with old wood floors covered in sawdust and a cashier's booth situated right in the middle of the floor.
37-11 Broadway, 718-726-3301
Monday to Thursday 8 a.m. to 6:30 p.m.; Friday 8 a.m. to 7 p.m.; Saturday 8 a.m. to 6 p.m.
Closed on Sunday.
---
Brooks 1890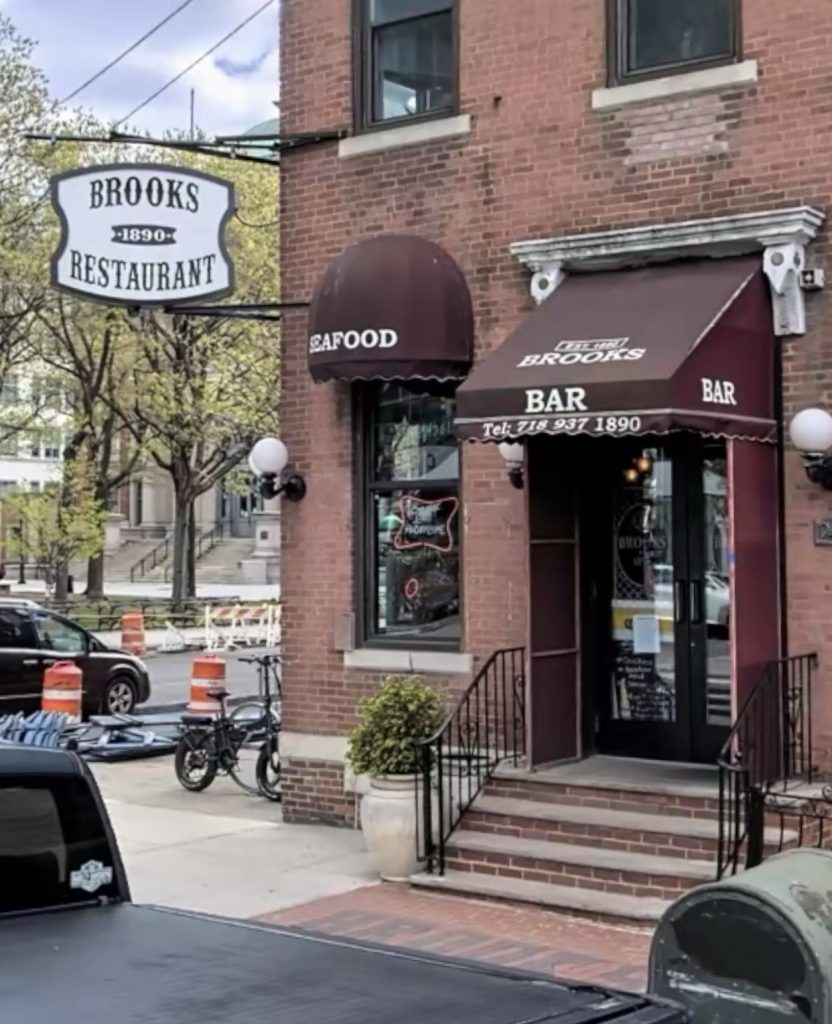 Constructed in 1890 in Long Island, the establishment was used a private social club until its conversion to a restaurant around 1910. The original proprietors were Martin Heilbut and Herman Kleefeld, whose interlocking H and K initials are preserved in stained glass above the bar. The tavern was known as Kleefeld Hall, Kleefeld's saloon, Kleefeld's Hotel and Hielbut and Kleefeld, but in the 1920s it became the Court Square Restaurant.
When Bill "Brooks" Gounaris purchased it in the early 1970s and he named it after himself. The interior is all original materials featuring tiled floors, wood timbers, tin stamped ceilings and stained glass. The restaurant is very spacious whose centerpiece of course is the bar, which is made of mahogany and is more than a century old. Come and enjoy classic (or shall we say historic) drinks including an Old Fashioned, Manhattan, Mojito, Cosmopolitan, or Martini.
Try the house favorite, an Irish Green Tea made with Jameson, sour mix, peach schnapps, and lime garnish. Or a refreshing Titos Mule made with titos vodka, lime-juice, ginger beer, lime wedge garnish. Brooks 1890 offers an extensive menu featuring everything from burgers, to pasta, seafood.
24-28 Jackson Avenue, Monday to Saturday 11 am until 11 p.m. Closed Sundays.
---
The Shillelagh Tavern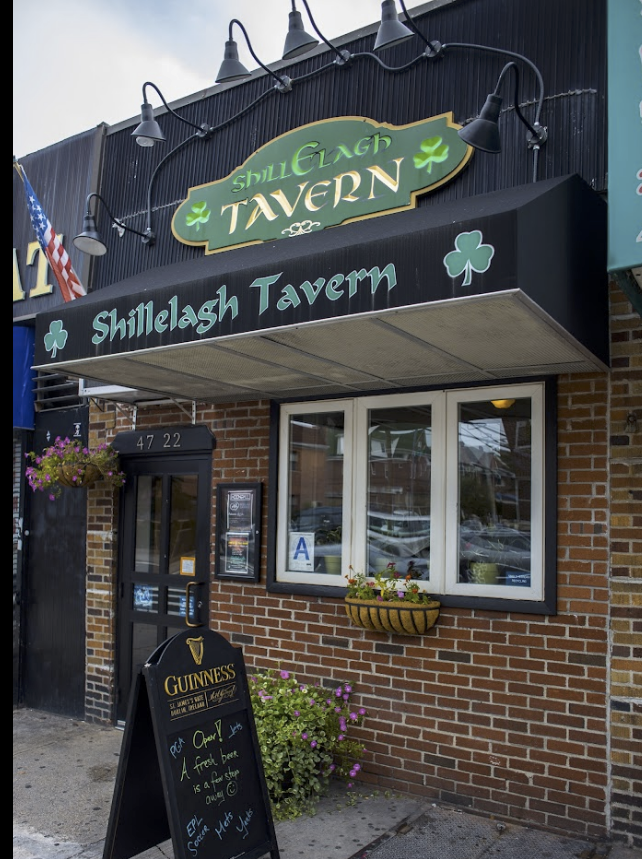 The Shillelagh Tavern has been entertaining Astorians since 1925! Today it is a live music venue with weekly performances. Come enjoy all your favorite professional sports with a total of 10 HD TV's. visit www.shillelaghtavern.com/calendar to check out all the exiting things Shillelagh Tavern has to offer. It is a proud member of the Liverpool Football Club and shows every Liverppol soccer match.
47-22 30th Avenue, www.shillelaghtavern.com, 718-728-9028
Monday to Wednesday 3 p.m. until midnight; Thursday 3 p.m. to 2 a.m.
Friday to Saturday 12 p.m. to 4 a.m.; Sunday 12 p.m. to midnight.
---
Bohemian Beer Garden & The Prague Room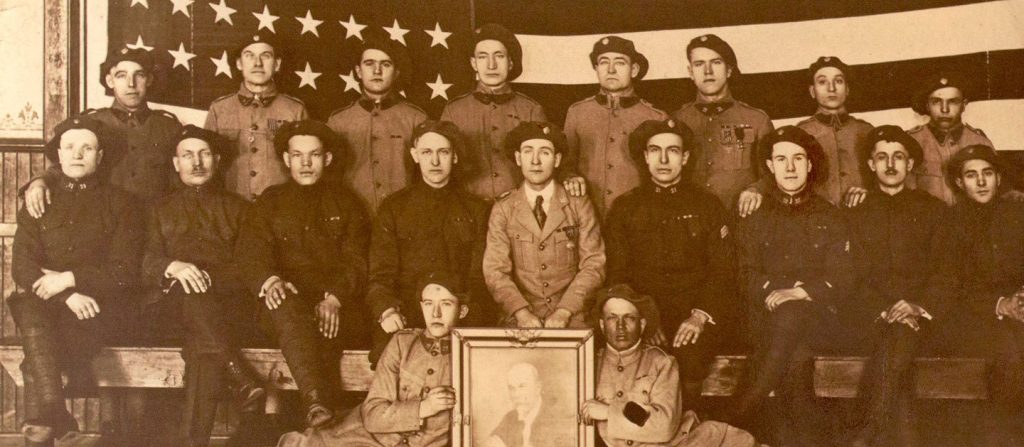 In the late 1800's many Czech and Slovaks emigrated from Austria-Hungary, and made their way to America. Many found a home in Astoria. In 1892, the Bohemian Citizens' Benevolent Society was formed, named after the medieval Kingdom of Bohemia. (Modern-day Bohemia forms the Western part of the Czech Republic.) Bohemian Hall has been written about in past issues of GMA so here is a reminder to come experience one of the oldest establishments in New York City and the oldest beer garden still in existence in the five boroughs.
The purposes of the Bohemian Citizens' Benevolent Society of Astoria Inc which operates the beer garden, is to encourage, support and maintain Schools, Dramatics, Lectures and Libraries for Czech and Slovak children and children of Czech and Slovak parentage. "At one time, over 800 beer gardens were in New York City – three in Astoria alone. Bohemian Hall and Beer Garden survives to carry the proud tradition into the new millennium," says the beer garden's website. Bohemian Hall is now open to one and all and can now be booked for private events.
2919 24th Ave., Tuesday to Thursday 5 pm to 12 midnight, Friday 5 pm to 2 am
Saturday 12 p.m. to 2 a.m., Sunday 12 p.m. to 12 a.m. and closed Monday, bohemianhall.com
---
Kuei Luck Early Childhood Center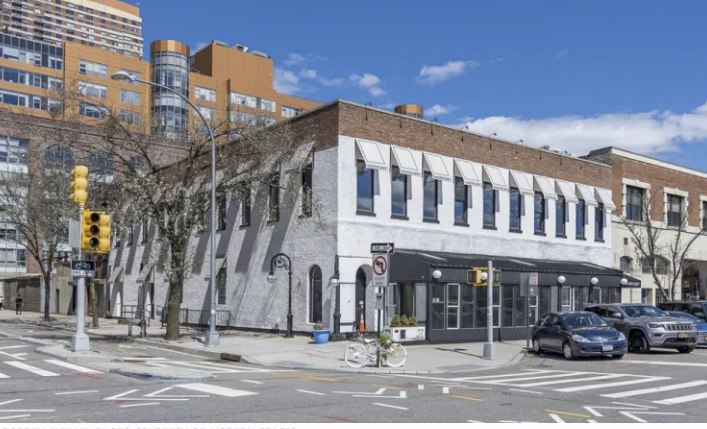 This Mandarin and English speaking immersion early childhood center moved into the building that formerly housed, the Waterfront Crabhouse restaurant, in Long Island City. This is the learning center's second location with the first in Rego Park. The center serves children from one to five years old and includes a universal pre-K. It began operation in the fall of 2020 provides educational services for about 160 students, Kung said. The center features 10 classrooms and indoor play space all, which cover a 10 square foot facility.
Kuei Luck Early Childhood Center's curriculum is inspired by the Reggio approach to learning in which children learn by doing and teachers act as observers and facilitators. The building once housed Tony Miller's Long Island City Hotel, the most popular saloon at the turn of the 20th century. It was where Theodore Roosevelt and the Rough Riders (The 1st United States Volunteer Cavalry) had one last drink before heading off to fight in the Spanish-American War in Cuba.
2-03 Borden Avenue, 718-679-9919
Monday – Friday 7:30 a.m. until 6 p.m. Closed Weekends
www.klpreschool.com/locations/long-island-city/
---
Brown's Army-Navy Store
Since 1980, Brown's Army-Navy Store has been providing Astoria with affordable clothing and footwear. The store is known for its terrific selection of industrial, construction and civilian wear. Their shelves are always stacked with jeans and sweaters as well as military wear (ask the friendly staff) and ski wear. The owners has another location in Jackson Heights, on 37th Ave which was opened in 1976. However the third location in Jackson Heights sadly closed down in 2014. The Astoria location is still going strong and is a staple store for the community. Real old school.
31-08 Broadway, 718-278-9156
Monday – Friday 10 a.m. until 8 p.m., Saturday 10 a.m. until 7 p.m. and Sunday 11 a.m. until 6 p.m
---
Broadway Silk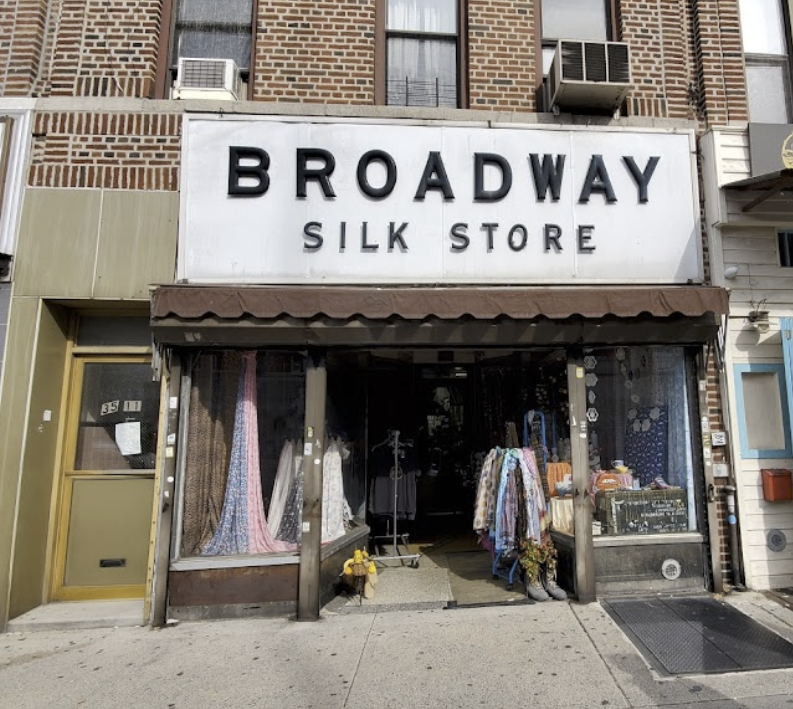 One of the oldest businesses in Astoria, Broadway Silk has been providing customers with he choicest fabrics since 1935. It all began during the middle of the Great Depression when, explains owner Sarah-Beth White, when her great Uncle Eli gave the store as a wedding present to her great Aunt Esther. Opened seven days a week, Broadway Silk provides hundreds of choices of fabrics and silks to satisfy your home projects. Guests will enjoy the original 1930s wooden display counters decorated with family antiques, including a typewriter, sewing machine and a gigantic reel-to-reel tape recorder.
Come and enjoy a wide selection of crafts which can be used to make jewelry or other neat gifts. "When my great uncle died in 1967 my aunt continued to run the business with my mother and her sisters. It was one of the first woman-run businesses in Astoria! Running the business today is challenging, but also exciting. We have had to adapt to an ever-changing environment and as a result have expanded from our silk store roots to include a wide variety of unusual gifts, jewelry and home decorating items. Since you grew up here you can appreciate the changes in the neighborhood! We love being a historic part of this dynamic community!" said Sarah-Beth White.
35-11 Broadway / 718-728-2519 / Monday – Saturday Noon until 6pm; Sundays Noon until 5pm; Instagram @broadwaysilks
---
Donhauser Florist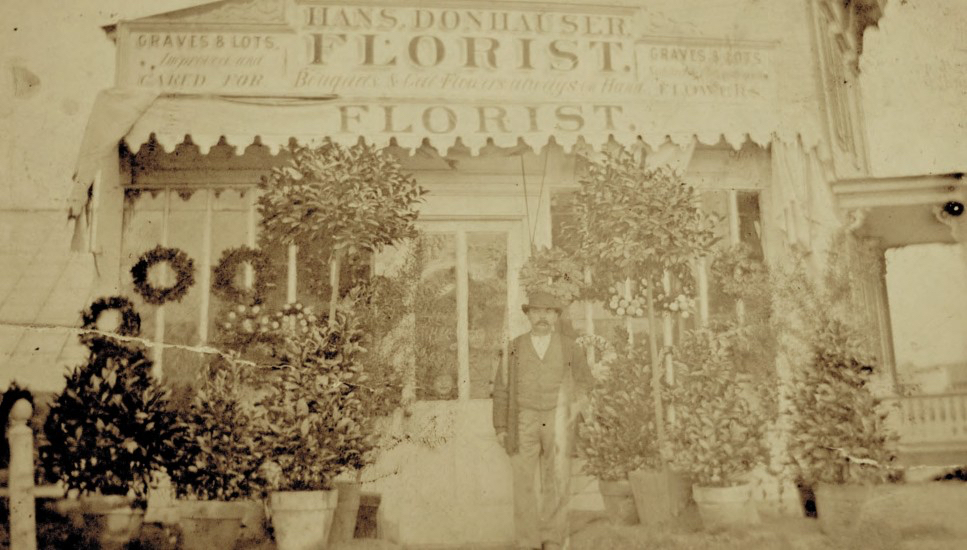 Donhauser Florist has been in business so long that deliveries were made to St. Michael's Cemetery by horse and wagon simply by walking across the street. But isn't the Grand Central Parkway in between the cemetery and flower shop one might be asking.
That's because Donhauser opened in 1889, almost 50 years before the parkway was built and it was nothing but meadows in between. It all began with Hans Donhauser, a florist who immigrated to the United States from Germany. While working at a cemetery in Brooklyn he heard that St. Michael's Cemetery was in need of a florist. He then moved to East Elmhurst/Astoria border and built a greenhouse on 71st Street and Astoria Boulevard.
After a few years, 12 more greenhouses were added. Donhauser provides fresh beautiful flowers and floral arrangements made to fit every occasion and budget. They specialize in weddings and of course funeral arrangements. The Donhauser family still operates the flower shop making this one of the longest continuously family owned businesses in New York City.
7101 Astoria Boulevard / www.donhauserflorist.com / 718-278-0515
Monday – Closed. Tuesday Wednesday Thursday, Friday 9am until 5pm. Saturday and Sunday 10am-5pm. Instagram @donhauserflorist